News
NBA 2K21 Will Be More Expensive on PlayStation 5 and Xbox Series X
The price of NBA 2K21 has many worrying that next-gen games will be even more expensive.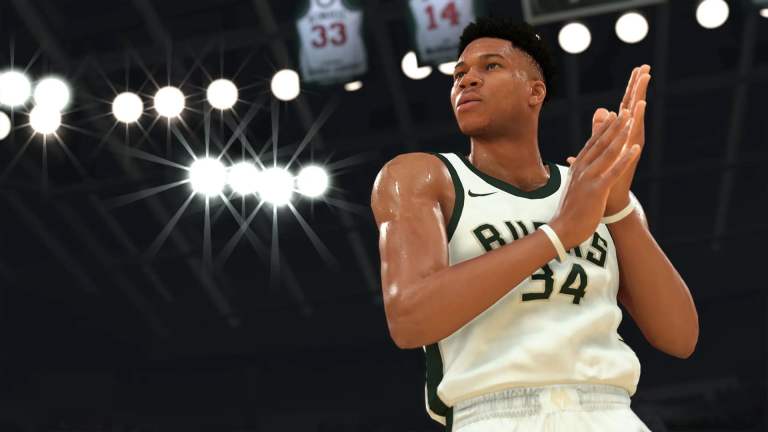 Take-Two Interactive has revealed that the MSRP for the PlayStation 5 and Xbox Series X versions of NBA 2K21 will be $69.99 while the base, current-gen versions of the game are still listed for $59.99.
That announcement was made via a press release for the upcoming title, but if you head over to the NBA 2K21 website, you'll see that the pre-order price for the physical version of NBA 2K21 for PS5 and Xbox Series X is indeed currently listed as $69.99. The same price appears when you select the digital option for the next-gen games, but considering that the digital versions of those next-gen titles aren't currently available to pre-order via the website, that information could change.
In a statement to Kotaku, a 2K Games representative noted that this higher price point is not an error and that it reflects "the value of what's being offered: power, speed, and technology that is only possible on new hardware."
While that $69.99 price tag is only the suggested retail price point, it's not exactly common for retailers to significantly lower the MSRP of a new video game outside of a sale. Furthermore, we haven't really seen a price point for major new next-gen releases outside of this one, so there's really nothing solid to compare that $69.99 price to at this time.
So does this mean that the average new release in the next generation of gaming is going to be about $10 more expensive? Well, you may recall that ex-PlayStation executive Shawn Layden suggested that studios need to consider reducing the scope of their projects as a way to fight the inflation of game development costs heading into the next generation. This price tag could certainly be an indication that the rising costs of video games may be approaching faster than some thought.
You also can't ignore Microsoft's Smart Delivery program, and Sony's similar initiative, which offers fans the chance to purchase certain current-gen games and upgrade them to next-gen versions for free. Those programs could also suggest that the companies are aware of price jumps in the near future and are doing what they can to help ease the burden.
But if you're asking us if games are going to be more expensive in the next generation, we'd say "probably." Not only have games been hovering around that $59.99 price point for quite some time, but the potential costs of next-gen development has long left many people speculating that next-gen gaming will be more expensive across the board. That's also one of the reasons many people are starting to believe that next-gen consoles may not be released until next year as part of an effort to help people recover financially following the impact of the COVID-19 pandemic before thinking of purchasing a PlayStation 5 or Xbox Series X.