News
Sony Denies PlayStation 5 Pre-Order Rumors
Despite what recent rumors suggested, PlayStation 5 pre-orders will not come as a surprise.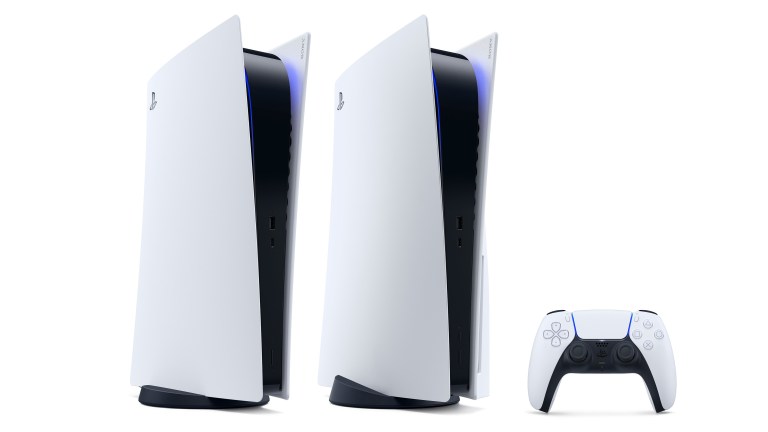 Eric Lempel, PlayStation's worldwide head of marketing, has said that Sony intends to notify fans well in advance whenever they decide to open PlayStation 5 pre-orders.
"So I think it's safe to say, we'll let you know when pre-orders will happen," says Lempel in an interview with Geoff Keighley. "It's not going to happen with a minute's notice. We're going to at some point let you know when you can pre-order a PlayStation 5 so please don't feel like you have to go run and line up anywhere until you receive official notice on how that will work."
This statement is in response to a series of rumors which began to spread rapidly sometime last week. The rumors suggested that Sony intended to not only reveal the PlayStation 5's price but to allow fans to begin pre-ordering the console itself. Those rumors were seemingly supported by Amazon updating their PlayStation 5 pages in an apparent attempt to prepare for pre-orders.
As you know, though, Sony did not reveal the PlayStation 5's price or allow fans to pre-order the next-gen console via any outlet. According to Lempel, the lack of official information did not stop people from treating those rumors seriously.
"We don't know what happened there [with the rumours]. We had nothing to do with it," Lempel says. "I got a message from someone saying people were lining up at stores and we had no idea why."
While that probably makes it sound like Sony is remaining silent on the specifics of the PlayStation 5 beyond what we already know, there is a ray of light here. We previously noted that Sony has begun ramping up PS5 production, and Lempel has indicated that this increase in production is related to an increased demand for the console itself and the re-opening of key manufacturing centers in China which were previously closed as a result of the COVID-19 pandemic.
That update would tend to suggest that Sony still intends to release the PS5 in 2020, but we want to caution everyone to measure their expectations in that respect. The COVID-19 has clearly disrupted the intended release schedules of several pieces of entertainment set to be released in 2020, and there is still a very real possibility that the PS5 could be delayed due to a variety of factors related to the pandemic (including slower software development and global economic struggles).
At present, though, it seems that Sony still intends to release the PS5 sometime late in 2020. It will still likely compete with the release of the Xbox Series X at that time.