Features
Every Xbox Series X/S Exclusive Game Not Coming to Xbox One In 2023
Xbox One owners have a lot to look forward to in 2023, but they'll have to get by without some of these big Xbox Series X/S exclusives.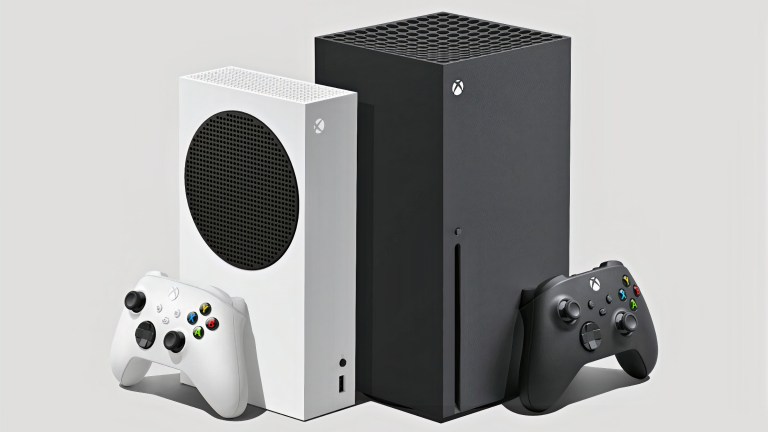 At the time the Xbox Series X/S was released in 2020, Microsoft stated that they would continue to release first-party exclusives for Xbox One for at least the next couple of years. Well, that time has come and passed, and it's certainly looking like 2023 will bring a new wave of Xbox Series X/S titles not directly available for Xbox One gamers.
We all knew this was coming, but inevitability hasn't made the generational transition process easier to understand. There are many Xbox One owners out there who just want to know whether or not they'll be able to play some of 2023's biggest games. While we obviously have a little more information to share about all that, here are a few things to keep in mind before you dive into the rest of this article:
– This article will focus on games with a confirmed 2023 release date or verified 2023 release window. Some of those release dates are subject to change.
– Similarly, platform availability is always subject to change. It's entirely possible that a game currently scheduled to be released on Xbox One will eventually be converted into an Xbox Series X/S exclusive. It's also possible (though less likely) that a current Xbox Series X/S exclusive will eventually receive an Xbox One port.
– More 2023 new releases will obviously be revealed as the year goes on. In all cases, we will periodically update this article in order to ensure it is as up-to-date as possible.
– Have you spotted a game that belongs on this list but isn't currently on it? Have a question about an upcoming game's availability? Let us know about it in the comments below.
Also, PlayStation fans should be sure to check out our breakdown of the major PS5 games in 2023 that will not be coming to PS4!
Every Xbox Series X/S Game Not Coming to Xbox One In 2023
As noted above, this section will feature most of the noteworthy confirmed 2023 titles that are coming to Xbox Series X/S and not Xbox One. However, I've also identified "true exclusive" games that will only be released on Xbox Series X/S and PC (meaning they will also not be available for PS5 or Nintendo Switch).
Here's the current list:
Alan Wake 2
Ark 2 (Xbox Series X/S and PC Exclusive)
Atlas Fallen
Avatars: Frontiers of Pandora
Banishers: Ghosts of New Eden
Between Horizons
Company of Heroes 3
Contraband (Xbox Series X/S and PC Exclusive)
Cyberpunk 2077: Phantom Liberty
Dead Space Remake
Deceive Inc.
Forza Motorsport (Xbox Series X/S and PC Exclusive)
Gothic Remake
Immortals of Aveum
Lies of P
Off the Grid
Park Beyond
Pragmata
Redfall (Xbox Series X/S and PC Exclusive)
Resident Evil 4 Remake
Ripout
RoboCop: Rogue City
S.T.A.L.K.E.R. 2 (Xbox Series X/S and PC Exclusive)
Senua's Saga: Hellblade 2 (Xbox Series X/S and PC Exclusive)
Skull and Bones
Star Wars Jedi: Survivor
Starfield (Xbox Series X/S and PC Exclusive)
Story of Seasons: A Wonderful Life
Street Fighter 6
Suicide Squad: Kill the Justice League
Synduality
Tekken 8
The Gap
The Invincible
The Last Case of Benedict Fox (Xbox Series X/S and PC Exclusive)
War Hospital
Warhammer 40,000 Darktide (Xbox Series X/S and PC Exclusive)
Warpaws
Wild Hearts
Wildmender
As you can see, the big news for Xbox fans in 2023 is that Microsoft is finally moving away from ensuring that their biggest first-party titles remain natively available for Xbox One. The Xbox team has previously been one of the biggest champions of that cross-generation concept, but even they are starting to push people towards next-gen hardware.
While Xbox has more exclusives on the schedule in 2023 than they've had in recent years, the biggest name on the list above is obviously Starfield. Xbox One fans will undoubtedly be disappointed to learn that Bethesda's next big RPG will not natively run on that console.
The very good news is that Xbox has previously confirmed that Xbox One owners will be able to stream Starfield via Game Pass Ultimate. We're still waiting on cloud streaming confirmation/details for some of those other exclusives, but that's certainly all the more reason to be a Game Pass Ultimate subscriber if you're sticking with your Xbox One.
Otherwise, you'll notice that we're starting to see even smaller developers bring their games straight to Xbox Series X/S and skip Xbox One. Whether or not you're personally interested in those titles is obviously something only you know for sure. Again, though, the bigger takeaway here is that we're getting to the point where you're going to miss out on more and more games in a given year if you don't own next-gen hardware.
Which Major 2023 Games Are Still Coming to Xbox One?
While this isn't a complete list (there are a lot of games coming out this year), here are some of the major 2023 titles that will still be available on Xbox One:
Armored Core 6: Fires of Rubicon
Assassin's Creed Mirage
Atomic Heart
Black Myth: Wukong
Dead Island 2
Diablo IV
Exoprimal
Flintlock: The Siege of Dawn
Ghostbusters: Spirits Unleashed
Hogwarts Legacy
Hyenas
Like a Dragon: Ishin
Octopath Traveler 2
Path of Exile 2
Resident Evil 4 Remake
RoboCop: Rogue City
Street Fighter 6
The Texas Chainsaw Massacre
The Wolf Among Us 2
Wo Long: Fallen Dynasty
Much like the PS4, Xbox One gamers will still be able to play a number of potentially great 2023 titles. As mentioned above, though, they will miss out on a number of first-party titles throughout the course of the year. We're rapidly approaching the point where even slightly more casual gamers are going to be tempted to purchase a new console (if and when they're able).
Just like similar 2023 PS4 games, Xbox One owners are also going to want to remain aware of potential release date/platform changes and performance issues. It's entirely possible the developers of one of the games mentioned above will delay their games and realize that they need to cut their previously planned Xbox One ports. It's also entirely possible that some games will be ported to Xbox One despite the fact that they clearly do not work properly on that console.
Generally speaking, Xbox One owners will want to be careful when it comes to some of the games listed above. You'll want to make sure that those games (and more) are not only actually available for Xbox One but that they run properly on that console.