News
Xbox Series X Smart Delivery Games Confirmed
Microsoft explains exactly how the Smart Delivery program will allow you to automatically upgrade games to the Xbox Series X generation.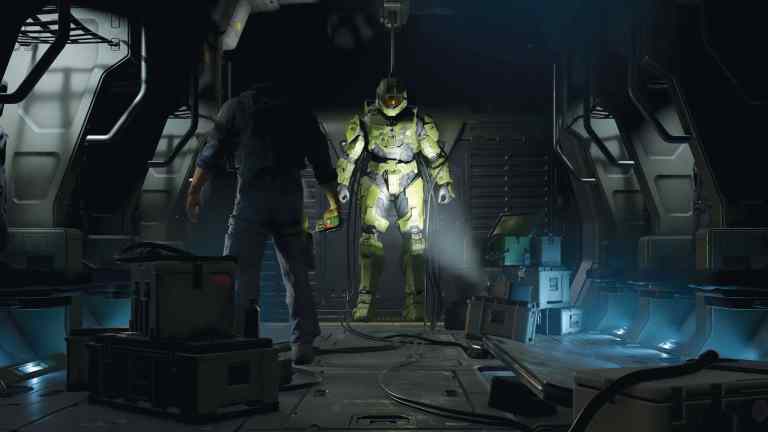 Microsoft has released an expanded explanation of their Smart Delivery program which clarifies exactly how this new initiative will let you carry certain games between generations.
"One of the most exciting of the technologies we're introducing with Xbox Series X is Smart Delivery, which will ensure that you always play the best version of the games you own for your console, across generations," explains the Xbox blog post. "This technology is available for all developers, and all Xbox Game Studios titles that are Optimized for Xbox Series X, including Halo Infinite, will support Smart Delivery."
The blog post also confirms that Smart Delivery will apply to both physical and digital editions of games included as part of this new initiative. In other words, if you own a Smart Delivery game for Xbox One or Xbox Series X, you'll be able to play the same copy on either platform regardless of the format you own it in.
What's even more interesting, though, is that Microsoft has now confirmed that there are indeed enhanced versions of Smart Delivery games available for Xbox Series X. That means that some Smart Delivery games purchased for Xbox One will automatically be "upgraded" to the Xbox Series X version of that title if an enhanced version of that game is available for that platform.
Xbox Series X Smart Delivery: How it Works
Microsoft outlines three examples of how Smart Delivery works on a practical level.
In the first, they assume that you already own Gears 5 on Xbox One or Game Pass. When you purchase an Xbox Series X, you will be able to download an optimized version of Gears 5 for that platform that will be available on the console's launch day.
The second scenario imagines that you purchase Halo Infinite for either Xbox One or Xbox Series X. If you're playing the game on Xbox Series X, you'll be playing the Xbox Series X version (and all visual enhancements associated with that version) regardless of whether you initially bought the Xbox Series X or Xbox One edition of that game. If you're playing the same game on Xbox One, you'll be playing the version of the title that is compatible with that system.
The third scenario concerns a game like Cyberpunk 2077. As Microsoft notes, purchasing Cyberpunk 2077 for Xbox One in September means that you'll also be able to play that same copy of the game on Xbox Series X. However, the "enhanced" edition of Cyberpunk 2077 won't be available for Xbox Series X when the next-gen console launches later this year. The good news is that when the Xbox Series X edition of Cyberpunk 2077 is available, you'll be able to access that enhanced edition of the game for Xbox Series X at no additional cost.
We should remind you that the details of these scenarios only apply to games that are officially recognized as Smart Delivery compatible.
Xbox Series X Smart Delivery Compatible Games
The Smart Delivery program will apply to any games developed by Xbox Game Studios until further notice. Third-party developers will also have the ability to make their games compatible with the Smart Delivery program should they chose to do so.
On top of that, Smart Delivery will apply to any compatible games available for Xbox Game Pass. You'll also be able to carry your progress in Smart Delivery games over from one console to another, just as you'll be able to do with backward-compatible Xbox titles.
For full reference, here's Microsoft's official list of Smart Delivery games:
Halo Infinite
Cyberpunk 2077
Assassin's Creed Valhalla
Destiny 2
DiRT 5
Scarlet Nexus
Chorus
Vampire: The Masquerade – Bloodlines 2
Yakuza: Like a Dragon
The Ascent
Call of the Sea
Gears 5
Second Extinction
Metal: Hellslinger
Microsoft and the Xbox team have said that they will be adding more games to that list as they're released and as more developers opt into the program. This list also doesn't include the extensive collection of older Xbox titles you'll be able to play on Xbox Series X as part of Microsoft's backward compatibility program.