News
Yellowstone Season 5 Cast, Plot, and News
Yellowstone season 5 is set to go into production this year. Here is everything we know about the Dutton family's next adventure.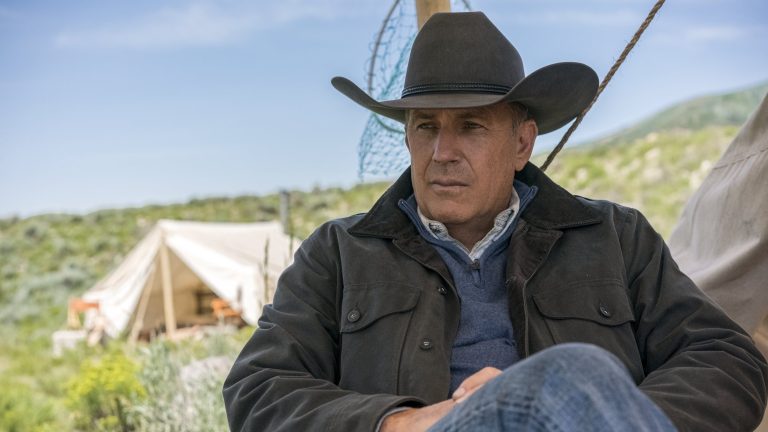 Another year of pure Yellowstone TV dominance has come and gone.
Fans can quibble with whether Yellowstone season 4 and its all out war saga was creativity successful or not, but what cannot be denied is the awesome ratings power of this Taylor Sheridan-created Paramount Network series.
In its fourth season, Yellowstone was once again one of TV's most-watched properties, with a premiere that drew 10.5 million viewers and a finale that took in almost the exact same amount. Paramount Network has not officially confirmed Yellowstone season 5 just yet but with numbers like that, another go-around in the Dutton family's wild world is an inevitability. In fact, Deadline reported in December that production on the fifth season was planned to begin in May 2022.
With that in mind, let's take stock of everything we know about Yellowstone season 5 and take some guesses on the things we don't know.
Yellowstone Season 5 Release Date
Through its first three seasons, Yellowstone was one of the most consistent shows on television. From 2018 through 2020, Yellowstone seasons 1, 2, and 3 premiered on June 18, June 19, and June 21, respectively.
All of that changed with season 4, however. Due to COVID-19 production delays, Yellowstone season 4 seemed to take forever to receive even a release window. Ultimately Paramount Network announced late in the fall that the fourth season would arrive on Nov. 7, 2021.
Given that the season 4 wrapped up on Jan. 2, 2022, another late fall or early winter release for Yellowstone season 5 seems likely. With production having a full year of COVID-19 experience under its belt, anytime between November 2022 and January 2023 seems like a viable release window.
Plus, showrunner Taylor Sheridan likes to work fast. This Deadline report details how he produced 10 episodes of Yellowstone prequel 1883 from script to screen in around seven months.
Yellowstone Season 5 Cast
Beware as this section may contain spoilers for Yellowstone season 4.
As those who have seen the last few episodes of Yellowstone season 4 can attest, not everyone in the cast will be making their way back for Yellowstone season 5. While that's bad news for Garrett Randall (Will Patton) and Sheriff Donnie Haskell (Hugh Dillon), it's good news for pretty much the rest of the cast. This includes:
Kevin Costner as John Dutton
Luke Grimes as Kayce Dutton
Kelly Reilly as Bethany Dutton
Wes Bentley as Jamie Dutton
Cole Hauser as Rip Wheeler
Kelsey Asbille as Monica Long Dutton
Brecken Merrill as Tate Dutton
Jefferson White as Jimmy Hurdstrom
Gil Birmingham as Chief Thomas Rainwater
Forrie J. Smith as Lloyd Pierce
Denim Richards as Colby Mayfield
Ian Bohen as Ryan
Ryan Bingham as Walker
Finn Little as Carter
It's unclear if recently introduced season 4 characters like Caroline Warner (Jackie Weaver) or Summer Higgins (Piper Perabo) will be back, though the former is more likely. The premiere of Yellowstone prequel 1883 also raises some interesting cast questions for season 5. Yellowstone has presented several flashback scenes to the Dutton family before John's time. Perhaps the next time the show flashes back to John Dutton Sr.'s era, he will be played by 1883's Audie Rick.
Yellowstone Season 5 Plot
Beware as this section may contain spoilers for Yellowstone season 4.
While the Yellowstone season 3 finale set up a bloody struggle for the ranch, the season 4 finale leaves things in a surprisingly stable place. Still, there are some lingering plot threads that season 5 is sure to confront.
What does Kayce's apocalyptic vision mean for the future of the ranch, Montana, and maybe the world at large? Are Jimmy, Emily, and/or Walker leaving the series for the 6666 spinoff? And most importantly: what's next for Beth Dutton? We'll keep an eye out for any and all interviews that offer up tidbits of information for what's to come.
How to Watch Yellowstone
Thought it may be awhile before we get to see Yellowstone season 5, there are currently plenty of mediums to check out Yellowstone seasons 1 through 4.
Anyone with a cable login can watch Yellowstone season 4 on Paramount Network's website. Interestingly, though ViacomCBS owns both Paramount Network and streaming service Paramount+, the first three seasons of Yellowstone can be streamed on NBCUniversal streaming service Peacock. Bet ViacomCBS wants that content licensing deal back! Yellowstone season 4 will eventually be available on Peacock, but no official release date has been announced yet.
Yellowstone season 4 episodes can also be purchased via the usual suspects like Amazon Prime Video. Certain cable and streaming providers like Spectrum, Fubo TV, and Philo feature episodes on demand as well.
Other Taylor Sheridan Shows to Watch
If access to four seasons of Yellowstone content isn't enough to scratch your dramatic itch, the good news is that Yellowstone creator/auteur Taylor Sheridan has a big deal with Paramount and isn't going away anytime soon. Here are some things to look out for!
Yellowstone prequel 1883 premiered Dec. 19 on Paramount+ and debuts new episodes every Sunday. You can read more about that over here.
Mayor of Kingstown is not related to Yellowstone but it hails from Sheridan and writing partner Hugh Dillon. The show about a prison town stars Jeremy Renner and all 10 episodes are available to stream on Paramount+ as of Jan. 9, 2022.
A second Yellowstone spinoff called 6666 is on the way.
Land Man is a project unrelated to Yellowstone and will follow the Texas oil boom.
Kansas City, a show starring Sylvester Stallone as a mobster, is currently in production.
Stay tuned for more news about Yellowstone season 5!