News
Yellowstone Season 4 Release Date, Trailer, Cast, News, and More
Paramount Network's twisty family drama Yellowstone is returning for season 4. Here is everything we know.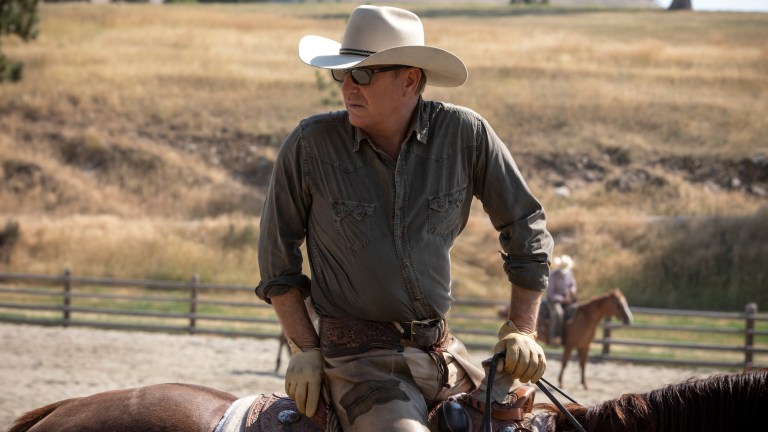 Yellowstone is much more than just a boring old life-changing national park monument to the breathtaking majesty of nature…it's also a TV show! And it is about to get a fourth season.
For three seasons now Yellowstone has staked its claim to telling exciting stories of family drama in a rural setting for Paramount Network. Though Paramount might not necessarily be a heavy-hitter, Yellowstone absolutely is. Yellowstone takes in around 5 million viewers per episode, which is superb for any cable entity – let alone one on a lesser-known network. The show stars Kevin Costner as the patriarch of the Dutton family – the owners of the largest ranch in the United States. With ViacomCBS's streaming service now branded as Paramount+, maybe Yellowstone on Paramount Network was a bit ahead of the game anyway.
Yellowstone season 3 wrapped up its 10-episode run on August 23, 2020. Now the wait begins for Yellowstone season 4. And make no mistake: there will be a Yellowstone season 4. Paramount Network quietly renewed the show for a fourth season back in February of 2020 (heretofore known as "The Before Times"). Not only that, but the show has begun filming already!
Here is everything we know about Yellowstone season 4.
Yellowstone Season 4 Release Date
It's been a long wait for Yellowstone season 4. After Paramount Network let the likely release date of June 20, 2021 (the show's release dates are unusually consistent and predictable) come and go without an announcement, fans started to fear that we may never see the season at all.
Thankfully, we now have at least a release window, if not a release date. Paramount Network has announced that Yellowstone season 4 will arrive in the fall of 2021. That's not a release date, but it's certainly better than nothing!
Yellowstone Season 4 Trailer
Paramount's release date announcement was accompanied by an explosive trailer for Yellowstone season 4. Give it a look below.
Yellowstone Season 4 Cast
In addition to Kevin Coster as John Dutton, the rest of the Dutton family cast is filled out by Luke Grimes (Kayce Dutton), Kelly Reilly (Beth Dutton), Wes Bentley (Jamie Dutton), and Kelsey Asbille (Monica Dutton). Cole Hauser (Rip Wheeler), Jefferson White (Jimmy Hurdstrom), and Gil Birmingham (Chief Thomas Rainwater) make up the rest of the main cast. Josh Holloway (Lost, Colony) played Roarke Carter in season 3. No additional castings have yet been announced for season 4.
Stay tuned for more Yellowstone season 4 news as it arrives. Seasons 1 and 2 of the show are currently available to stream on NBCUNiversal's Peacock.