News
Will Mayor of Kingstown Be the Next Yellowstone?
Paramount+ hopes so. New details have emerged about Yellowstone creator Taylor Sheridan's new series starring Jeremy Renner.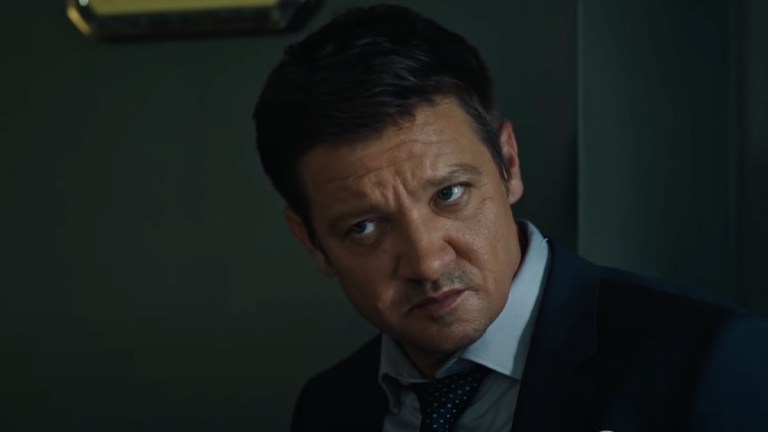 According to Mayor of Kingstown co-creator Hugh Dillon, the upcoming Paramount+ drama has been a long time coming.
"It's been 10 years in the making," Dillon said during the show's appearance at the 2021 Television Critics Association press tour. "(Co-creator Taylor Sheridan and I) were two broke actors in LA and he was my acting coach. We had this concept and created this world and these characters. We're so lucky to have everything go our way."
Sheridan and Dillon have previously worked together on the Paramount Network smash hit Yellowstone, with Sheridan creating the series and Dillon appearing as Sheriff Donnie Haskell. Having successfully tackled a show about one American monument, the pair are prepared to have a go at another one: mass incarceration. 
Mayor of Kingstown is set in Kingstown, Michigan, where the local prison is the only thriving industry. The series follows the McLusky family, who are local power brokers led by eldest son Mike (Jeremy Renner). Dianne Wiest, Kyle Chandler, Dillon, Taylor Handley, Emma Laird, and Tobi Bamtefa also star. Per Paramount+'s description, the show will tackle "themes of systemic racism, corruption and inequality" and will provide "a stark look at (the McLusky family's) attempt to bring order and justice to a town that has neither."
Check out the first trailer below.
According to Renner, what drew him to Mayor of Kingstown was its deep appreciation for its setting.
"We are all a product of our environment. And the environment is bleak," Renner told TCA journalists via video conference. "It all starts with the bleak surroundings. That's what we all share. From the good guys to the bad guys to everyone. We're ultimately just products of our environment."
The role also came with other appeals for the longtime Marvel star, who previously worked with Sheridan in the 2017 film Wind River.
"I said yes to this project without reading one word of the script because I believe in Taylor's writing so much," Renner said. "When I came aboard, Taylor told me 'I like the idea of a character of few words…but you're gonna talk a whole fucking lot.'"
Richly-realized setting? Man of few words as a tough lead? Mayor of Kingstown is starting to sound more like Yellowstone already. Paramount+ apparently agrees as it not only ordered the show to series but is also having it premiere just one week after the arrival of Yellowstone season 4.
Mayor of Kingstown will premiere on Sunday, Nov. 14 on Paramount+. That will give Jeremy Renner two major November TV releases with Clint Barton series Hawkeye premiering Wednesday, Nov. 14 on Disney+.