Features
Treason: Best Spy TV Shows to Watch After the Netflix Thriller
If the Charlie Cox spy drama gave you a taste for spooks, moles, conspiracies and killer twists, here's what to watch next.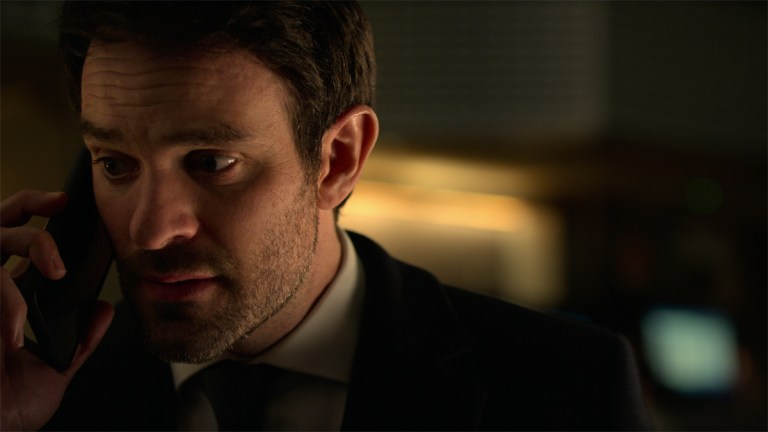 Netflix's Treason mined a rich seam that TV spy thrillers have been exploiting for decades: paranoia, conspiracy, shock betrayals, and government agencies operating in the shadows. If the five-part series left you feeling unsatisfied and craving more robust espionage action and drama, we've got your back.
Depending on which Treason-related itch you want to scratch, check out one of these great spy series, ranging from the 1960s to now.
Tinker, Tailor, Soldier, Spy (BBC, 1979)
Watch if you enjoyed: The hunt for the mole.
It's hard to underestimate the influence the novels of John le Carré have had on spy fiction, both in print and on screen. David Cromwell first started writing spy novels under a pseudonym while he was still working for MI6, before he was outed by the infamous double agent Kim Philby in 1964. Only Ian Fleming has had a bigger impact, and arguably le Carré is even more influential on the more "realistic" end of spy fiction.
Tinker, Tailor, Soldier, Spy was perhaps le Carré's most personal novel, revolving around the hunt for a double agent in his fictionalised version of MI6. You might have seen the excellent 2011 film starring Gary Oldman, but for a slightly longer, slower paced adaptation conveniently portioned into seven episodes, this acclaimed earlier series starring Alec Guinness, in which the Cold War is a contemporary story rather than a period drama, is well worth a look. If you were hoping for something rather longer than Treason's short five episodes, there was also a sequel series called Smiley's People which came out in 1982.
Tinker, Tailor, Soldier, Spy is available to stream on Britbox in the UK
The Night Manager (BBC, 2016)
Watch if you enjoyed: The all-star cast.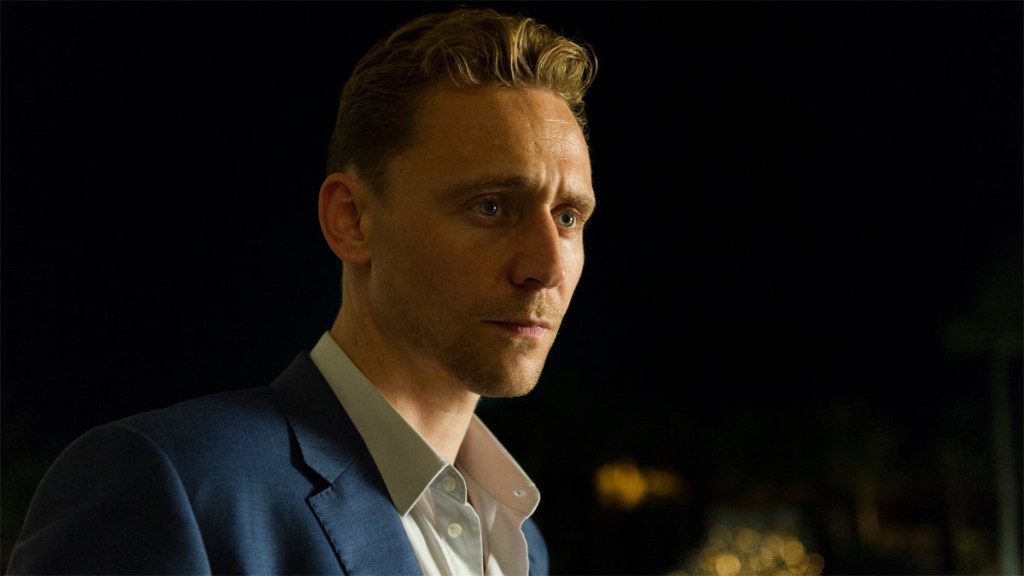 Le Carré continued writing spy stories long after the Cold War ended, and this mini-series based on his 1993 novel was moved into the then-present day (2016) by screenwriter David Farr. The series is slick and beautifully filmed, and if Treason's brevity was one of the things you liked about it, then this will be a good choice, coming in at only six episodes (if you want more, the BBC also produced a mini-series based on le Carrè's The Little Drummer Girl starring Florence Pugh in 2018, but that one goes back to a Cold War setting).
What really stands out here, though, is the quality of the cast. All the series we've listed have great casts doing fantastic work, and some of them feature some very well-known names. But in terms of sheer star power combined with outstanding acting ability and heaps of charisma, it's hard to beat Tom Hiddleston starring alongside Hugh Laurie, Olivia Colman, Elizabeth Debicki, Tom Hollander and David Harewood. One of the greatest strengths of the MCU's Loki is just how much fun it is just to watch Hiddleston for six hours – The Night Manager possesses that exact same advantage, with added shaky-cam effects for an extra intimate feel.
The Night Manager is available to stream on Prime Video
Killing Eve (BBC, 2018 – 2022)
Watch if you enjoyed: The complex female characters.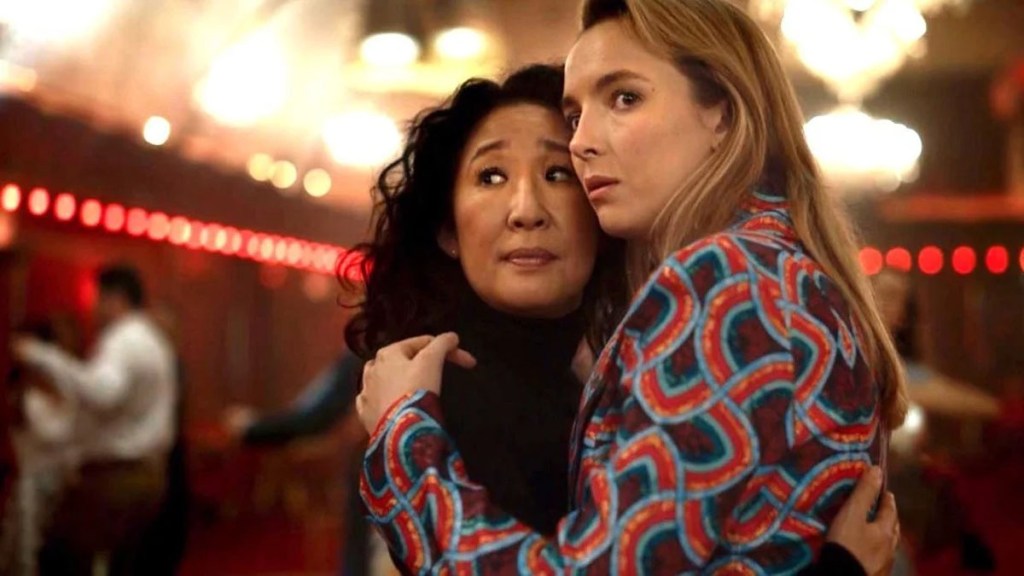 Although women have always been a part of spy dramas, their roles in earlier stories tended towards a few stereotypes, repeated over and over again – femmes fatales, disposable love interests, slightly less disposable love interests, secretaries. One of Treason's strengths is the depth of its female characters and the complex roles both the wife and ex-lover of the lead character play in the story. If complex female spies are something that appeals to you, then you need to check out Killing Eve, which recently concluded a successful four-year run on various BBC channels.
What really makes Killing Eve stand out from the rest of this list, though, is the humour. All of these shows feature some level of humour, without which they would all be unbearably miserable and possibly quite dull in between the action scenes. But Killing Eve crosses over into black comedy territory with its consistent, witty approach. The show-runner and head writer for the first season, Phoebe Waller-Bridge, is best known for the hit sitcom Fleabag, which she wrote and starred in, and her comedy pedigree is clear to see in this earlier work. Spy dramas can get pretty intense if watched back to back – break it up with a show that isn't afraid to lift the mood with some well-placed humour.
Killing Eve is available to stream on BBC iPlayer in the UK and on Hulu in the US
Alias (ABC, 2001 – 2006)
Watch if you enjoyed: The twists and turns.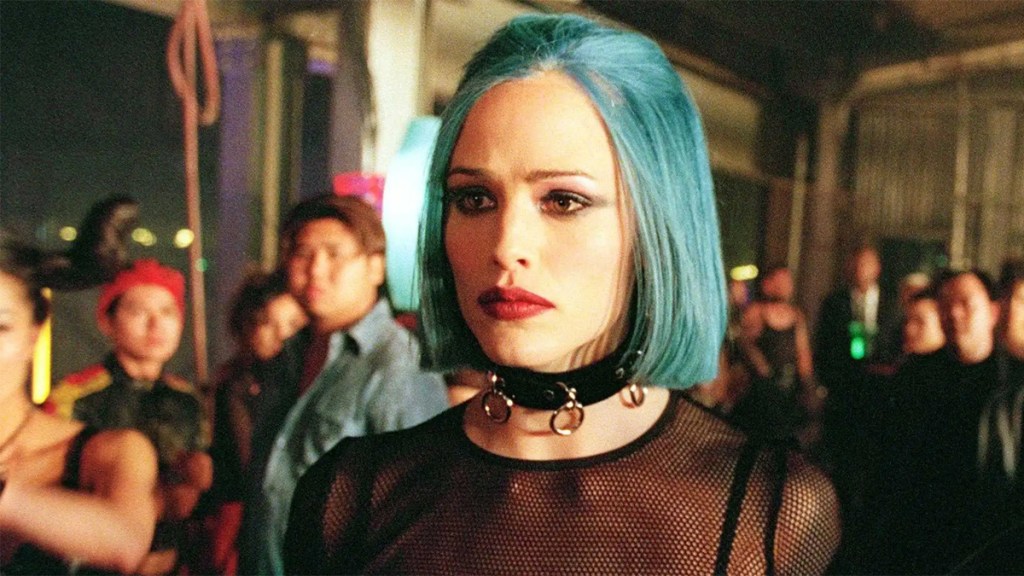 Moving across the pond, one of the best-known female-led spy shows of the early 21st century was Alias, starring Jennifer Garner and created by JJ Abrams, he of Lost, Fringe, Star Trek and Star Wars fame.
If you've seen much of Lost or Fringe, you will probably already have guessed that Alias includes more twists, turns, shocks and surprises than a game of Twister played on an electrified mat. We won't say much more here because when the success of a show rests on its ability to surprise you, you really want to know as little as possible going in. Suffice it to say that just like Fringe, there's a turning-point partway through Season 2, after which the show metamorphoses into a slightly different thing each season.
Alias is available to stream on Disney+
Homeland (Showtime, 2011 – 2020)
Watch if you enjoyed: the 'are they a traitor?' tension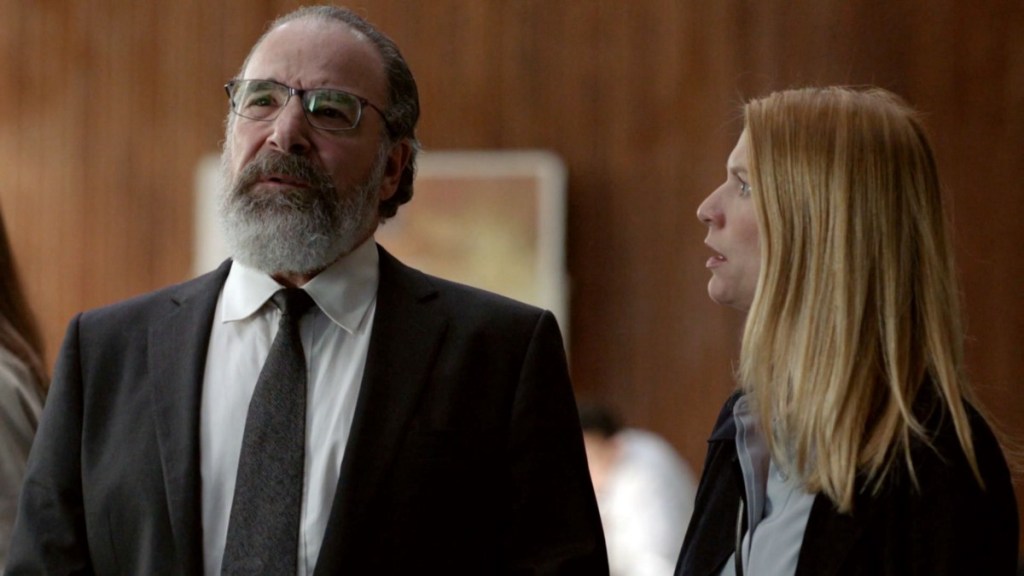 If you want another long-running, constantly changing, female-led American spy drama, it has to be Homeland, starring Claire Danes, which aired for eight seasons on Showtime starting in 2011, and was originally based on Israeli series Prisoners of War (the title of Homeland's series finale).
With more Emmy nominations and wins than could be stored on a concealed thumb drive smuggled across an international border, Homeland follows CIA operative Carrie Mathieson (Danes). Over eight seasons, we track Mathieson's work in counter-terrorism across various settings including Iraq, Beirut, Afghanistan and the White House. Danes is joined by an excellent supporting cast including Damien Lewis, Mandy Patinkin and F. Murray Abraham, in a drama that explores the moral grey areas and human cost of international intelligence work without losing the tension and action.
Homeland is available to stream on Netflix in the UK and on Hulu in the US
The Man from U.N.C.L.E. (MGM, 1964 – 1968)
Watch if you enjoyed: Western and Russian spies working together.
You might have seen the 2015 Guy Ritchie film version of The Man from U.N.C.L.E. starring Henry Cavill, Armie Hammer, and Alicia Vikander. The film is better than its poor box office would imply, though sadly it is unlikely to get a sequel considering the combination of poor performance and the fact that it stars Armie Hammer.
So, if you're craving some more U.N.C.L.E. or if you enjoy the spectacle of watching an American spy and a Russian spy working together, in the middle of the Cold War, no less, check out the original 1960s series from MGM. It is a classic 60s spy show, with all the lightness, sense of adventure, and slight silliness that implies. And if that gives you a taste for 60s spy dramas, then you are in for a treat as it was a flourishing genre that produced some all-time classic TV – if you have never seen The Prisoner, The Avengers, or the original Mission: Impossible, then you need to rectify that straight away.
The Man from U.N.C.L.E. is available to buy from Apple TV or Prime Video
The Americans (FX, 2013 – 2018)
Watch if you enjoyed: The ruthless Russian spies.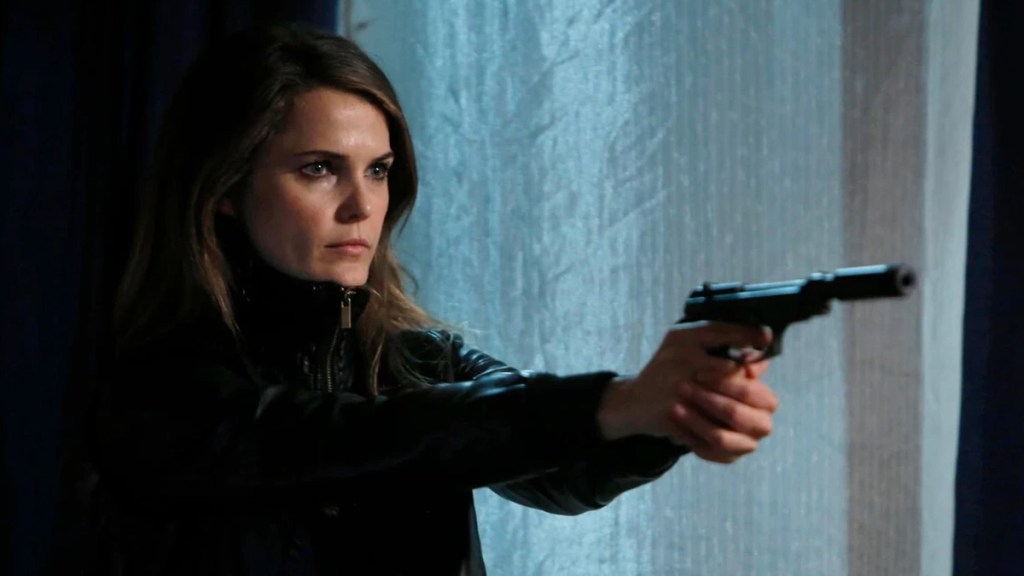 The genius of The Americans is that it is an American show made for Western audiences that convinces its audience to root for a couple of KGB agents and their allies. Starring Keri Russell and Matthew Rhys, whose chemistry was so good they got married in real life in 2021, the series follows a pair of Russian spies who have lived as a married couple in the US for more than 20 years and have raised two children there, all the while secretly going out at night to plant bugs, manipulate people through sex, and carry out murders and assassinations.
One of the things that makes The Americans such a satisfying show to watch is that the show and its characters are ruthless and sometimes brutal without being needlessly gory, gritty, or miserable. There is sex and violence, plenty of it, and our "heroes" will shoot a young man in the head just for being in the wrong place at the wrong time without a second thought. But the camera does not linger on the violence, and the protagonists see it as unpleasant but essential; the focus of the story is on their relationship and their family dynamics.
The Americans is available to stream on Disney+ in the UK and on Hulu in the US
24 (Fox, 2001 – 2010 and 2014)
Watch if you enjoyed: The family drama.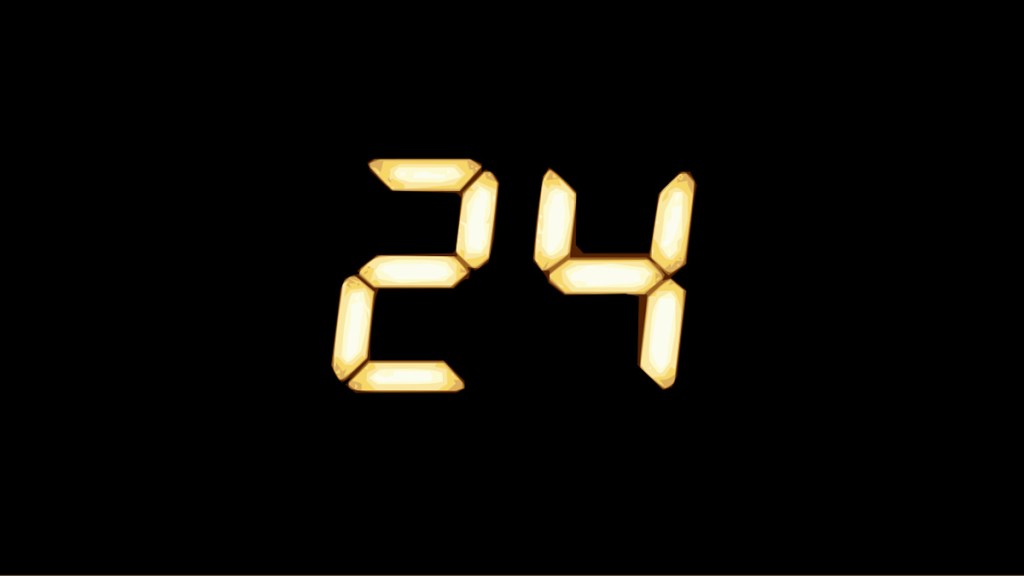 The high concept of the first season of 24 was a stroke of genius. You watch US counter-terrorist agent Jack Bauer live through the "worst day of [his] life" in real time. Each of the 24 episodes runs to about 45 minutes and covers a single hour in Bauer's day, from midnight to midnight (the missing 15 minutes in each hour are where the original broadcast had commercial breaks – we have to assume that these were the times Bauer and friends went to the toilet, brushed their hair, ate meals and so on, since most of that was not shown!). As the series went on, we saw another 10 of Bauer's "worst" days, and to be fair to him, they all looked pretty unpleasant to live through.
If you enjoyed the family drama in Treason, especially the threats to Adam Lawrence's family and the ramifications of his work on them, then 24 is well worth a watch – and since we don't want to spoil it, that's all we'll say for now.
24 is available to stream on Disney+ in the UK and on Hulu in the US
Spooks (MI5 in the US, BBC, 2002 – 2011)
Watch if you enjoyed: The connections with UK politics.
Spooks ran for nearly a decade and was an early career highlight for several well-known British actors including Succession's Matthew Macfadyen, Keeley Hawes, David Oyelowo, and Richard Armitage. It became notorious for shocking twists, for unexpectedly killing off main characters, and for a 2015 film sequel starring Game of Thrones' Kit Harington and subtitled The Greater Good (a title it is quite impossible for any fan of 2007's Hot Fuzz to take seriously).
Spooks made waves in its second episode with a gruesome death scene that shocked its genteel British audience and prompted hundreds of complaints. That was back in 2002; it does not seem quite so shocking now (in fact, Supernatural used the same cause of death in a 2010 episode) but the show is still an unpredictable, fun ride.
Spooks is available to stream on Prime Video in the UK and on BritBox in the US
Jack Ryan (Prime Video, 2018 – Present)
Watch if you enjoyed: The updating of Cold War tropes and themes.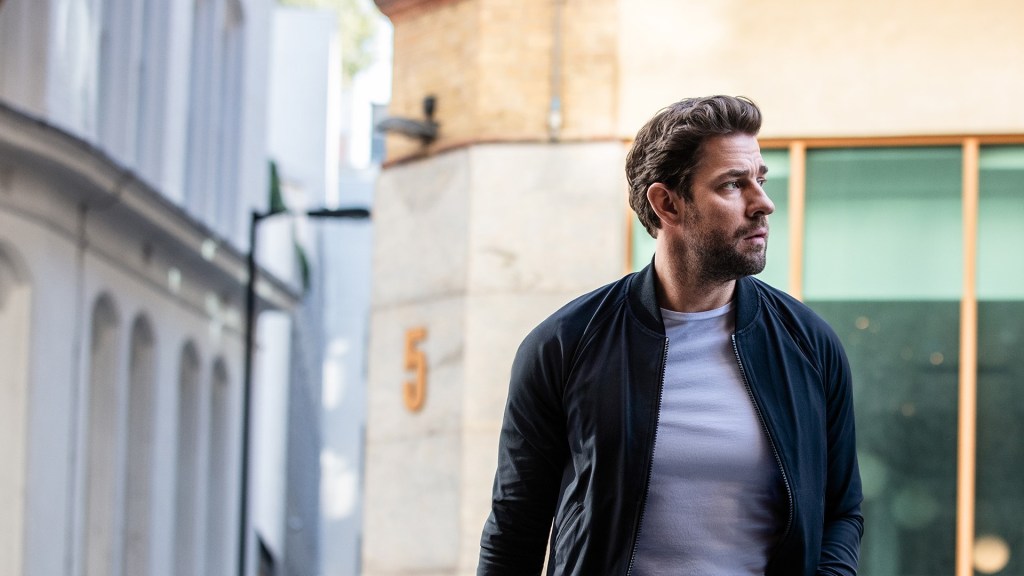 Tom Clancy's Jack Ryan is another literary spy whose origin was in the Cold War. Although the character continued to appear in novels set after the end of the Cold War, his best known stories, and those that have been made into the best known movies, were set during that period; The Hunt for Red October dealt directly with Cold War, while Patriot Games and Clear and Present Danger focused on other hot-button issues of the 1980s. Amazon Prime's on-going series, however, brings the character right in to the modern day, updating Clancy's likeable hero for more contemporary stories.
The real genius of the series, though, is its casting. Jack Ryan is an analyst for the CIA who is constantly finding himself in dramatic, action-driven situations, being given helpful advice like the fact the engine room of a nuclear submarine might not react well to bullets. The first film featuring the character, The Hunt for Red October, cast Alec Baldwin as Jack Ryan who leaned more into the nerdy-analytical side of the character despite Ryan's military background. The other two films went the other way and cast action star Harrison Ford, to emphasise the more action-oriented aspects of the character (yes, we know Indiana Jones is an archaeologist, but we hate to break it to you, we don't know any real archaeologists like that). John Krasinski is a genius bit of casting for this role – he has the physique and the confidence to be a convincing action star, but there's just enough Jim-from-The-Office left in him to get across the nerdier side of the character as well.
Jack Ryan is available to stream on Prime Video