News
The New Batwoman: Who Is Javicia Leslie's Ryan Wilder
Javicia Leslie opened up at DC Fandome about getting what the groundbreaking role means to her and what's coming in Batwoman Season 2.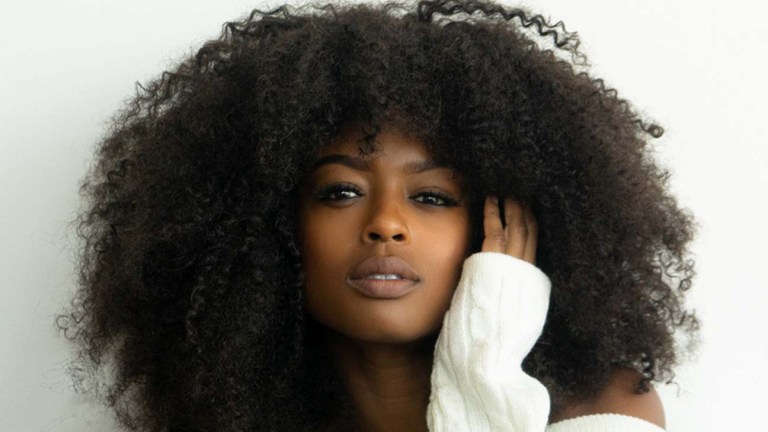 Four months ago, Javicia Leslie wanted to be a Black superhero. Even with the ranks growing with several members of the Pearce family on Black Lightning, the return of Static Shock, and the rise of Anthony Mackie's Sam Wilson as Captain America, it's still a relatively small group within the genre that currently dominates pop culture. Now, as she shared at DC's Fandome online event, she's sending fan art to Batwoman showrunner Caroline Dries as they think about what her bat suit will look like, and watching her follow count blow up as fans get excited to see the first ever Black Batwoman during the show's second season in 2021.
Leslie's excited for the action-heavy role of being a superhero and has experience with both Muay Thai and kickboxing. She relates to the character, Ryan Wilder, who showrunner Dries says was created for the television show, and is completely new to the world of DC.
"You know, when I read the character description, it was definitely me. You know, it's like goofy? Me. Badass? Me," says Leslie. "A person that doesn't like to be told what to do, a person that does not like to follow the rules…I love the fact that Ryan was just who I am, just a hot mess."
Leslie says that as a Black bisexual woman, taking on the iconic character is an honor.
"That's not a common thing as an actress to also – to be a part of a community and play a character of a community. It feels really powerful. And I feel like with, with everything that's going on right now, this is what we need. We need to see representation."
The Batwoman family has been welcoming to Javicia, who already knew Meagan Tandy, who plays Sophie, before she was cast. Camrus Johnson, who plays Luke Fox, offered verbal affirmations throughout the panel and gushed, "we were all family before you even joined."
Leslie shouted out Grant Gustin posting about her casting on Instagram when she thanked the Arrowverse family for making her feel at home. For those who have seen the way Candace Patton has been treated, this is a welcome change, though there's still plenty of negativity out there from trolls and fans alike.
Leslie cited Eartha Kitt, one of the first women to play Catwoman, as one of her biggest influences, along with singer Nina Simone and actor/producers Kerry Washington and Reese Witherspoon, the latter two for, "using their platform to take everything further, not just for themselves, but a great opportunity for others."
Similarly, Earth Kitt and Nina Simone are favorites of Leslie's for the way they used their art for activism. Leslie already seems well on her way to follow in their footsteps, especially when it comes to representation.
"There's so many little Javicias, you know that don't have voices, little black girls that didn't have a voice, little bisexual, bicurious, lesbian, gay – everything – that just didn't have voices and I feel honored to be able to be a voice for my community, and the entirety of my community," Leslie said.
Of course her original hero is her mother, a two-tour veteran of Iraq whom she calls "Batmom."
Ryan Wilder's introduction to the show still remains somewhat of a mystery, as does Kate Kane's exit. Dries says the mystery of Kate's disappearance will push the story, "deep into the season. All of our characters are going to have different perspectives on that, different conspiracy theories, different points of view, and it will create a lot of drama, tension, history, intrigue, and it will be shocking and awesome and amazing."
A major difference between Wilder's Kate Kane's takes on Batwoman is that Wilder is, as Dries puts it, "a statistic of injustice from the moment she was born." Like Kate, she's someone who has fought against the unjust systems her whole life, and Batwoman is simply a new way of doing that, but she doesn't come from a white, wealthy family like Kate.
That will impact how she approaches being a hero.
Leslie says, "When you're a part of a community that has been neglected by the system, that's the initial community that you feel responsible for helping."
However, others on Team Bat (or perhaps in Gotham?) might disagree with her approach, she says: "They're not the only ones that need help, but those are the ones that Ryan is attached to that she really wants to be able to help."
She continues, "It's a very personal thing, but that will be a huge battle."