News
New Batwoman Revealed: Javicia Leslie is Ryan Wilder
Javica Leslie will play Ryan Wilder, the new Dark Knight, when Batwoman Season 2 arrives.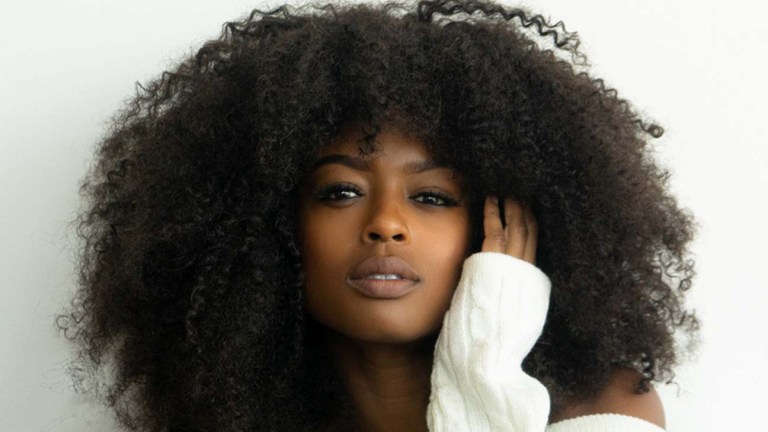 The new Batwoman has been revealed! Javicia Leslie (God Friended Me) will step into the cape and cowl when Batwoman Season 2 arrives on the CW in January 2021. Leslie isn't taking over the Kate Kane role from Ruby Rose, but instead will play a brand new character, the mysterious Ryan Wilder. Rose left the show in May, shortly after the season one finale aired. No reasons for her departure have ever officially been given, but the series was quick to announce that they would replace the character rather than the actress. Which brings us to Javicia Leslie as Ryan Wilder.
"I am extremely proud to be the first Black actress to play the iconic role of Batwoman on television, and as a bisexual woman, I am honored to join this groundbreaking show which has been such a trailblazer for the LGBTQ+ community," Leslie said in a statement.
Here's the official character description for Ryan Wilder, the new Batwoman, courtesy of The CW.
Ryan Wilder is about to become Batwoman. She's likable, messy, a little goofy and untamed. She's also nothing like Kate Kane, the woman who wore the Batsuit before her. With no one in her life to keep her on track, Ryan spent years as a drug-runner, dodging the GCPD and masking her pain with bad habits. Today Ryan lives in her van with her plant. A girl who would steal milk for an alley cat and could also kill you with her bare hands, Ryan is the most dangerous type of fighter: highly skilled and wildly undisciplined. An out lesbian. Athletic. Raw. Passionate. Fallible. And very much not your stereotypical all-American hero.
But while Kate Kane is gone, she isn't simply being written out of the show to make room for the Ryan Wilder version of Batwoman. Batwoman showrunner Caroline Dries took to Twitter in June to assure fans that Kate's story would continue.
"As a lesbian who's been working as a writer for the past fifteen years, I'm well aware of the 'Bury Your Gays' trope and I have no interest in participating in it. My comments about recasting Batwoman have launched a storm of rumors and misinformation and I wanted to clarify something. Like you, I love Kate Kane – she's the reason I wanted to do the show. We'll never erase her," Dries wrote. "I don't want to give away any of our surprises, but to all our devoted fans, please know that LGBTQ+ justice is at the very core of what Batwoman is and we have no intention of abandoning that."
Considering how much of the show's first season was focused on the idea that characters could have radical changes in their appearance (leading to a much talked about season one finale cliffhanger), should the series ever decide to have Kate Kane make an appearance on the show again, they should be able to do it with or without Rose's participation. Don't expect that to happen any time soon, though. This is going to be Javicia Leslie's show from now on, and hopefully we'll get to see her suit up sooner than later.
Batwoman returns to the CW in January 2021.