Features
The Last Kingdom: Meet the New Season 4 Characters
Our first look at Uhtred's new rival, grown-up daughter, her love interest, and Aethelred's new mistress in The Last Kingdom season 4 are here…
Warning: contains spoilers for The Last Kingdom season 3
Landing on Netflix on Sunday the 26th of April are 10 new episodes of The Last Kingdom, the bloodthirsty historical drama based on Bernard Cornwell's 'The Saxon Stories' novel saga. Season four continues the story of Uhtred (Alexander Dreymon), a Saxon-born but Viking-raised warrior who became King Alfred's military right-hand-man/mortal enemy/cherished friend over the course of the first three seasons.
Season four takes place after the death of King Alfred, with his dream of a single England more fractured than ever as the kingdoms of Mercia and Wessex continue to compete for power. Uhtred once again plans to challenge the uncle who usurped his ancestral home of Bebbanburg, but destiny (which, remember, is all) instead leads him back to politics and to Alfred's dream of a united land.
The body count in a season of The Last Kingdom being what it is (life in the 9th century was nasty, brutish and short), season four will welcome another clutch of new characters. Meet them below…
Eadith (Stefanie Martini)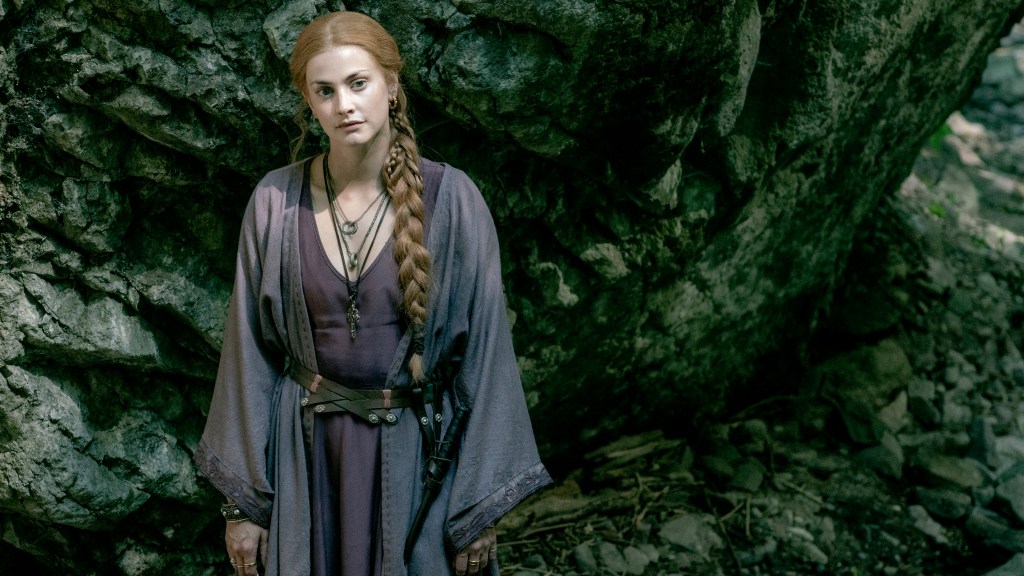 British actor Stefanie Martini played the lead role of Jane Tennison in ITV crime drama prequel Prime Suspect: 1973, a younger version of Dame Helen Mirren's celebrated character. She was also Lady Ev in NBC's Wizard of Oz prequel series Emerald City.
Here, Martini plays Eadith, mistress to Aethelred of Mercia (Toby Regbo's abusive husband to Alfred's daughter Aethelflaed, played by Millie Brady). Her brother Eardwulf is the commander of Aethelred's household guards. She's described in Cornwell's books as beautiful and intelligent.
Eardwulf (Jamie Blackley)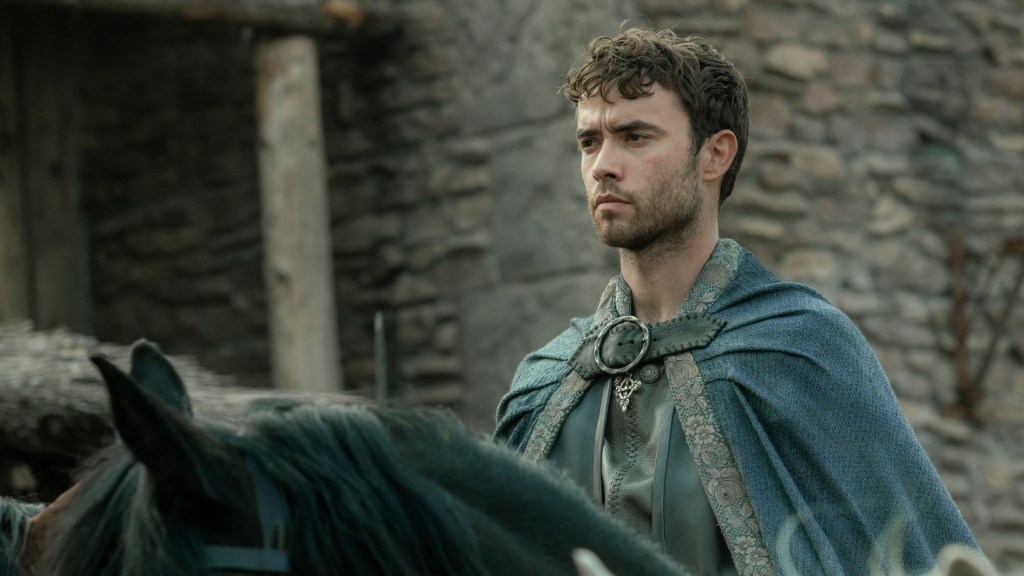 Jamie Blackley's had several screen roles in his career, including TV parts in Misfits, The Halcyon and Catch 22, as well as film roles in If I Stay and Greed.In The Last Kingdom, he plays Eardwulf, the brother of Eadith (see above) and the troop commander of Ealdorman Aethelred of Mercia. Eardwulf is described in the book series as clever, handsome, ambitious and dangerous – a rival for Uhtred.
Stiorra (Ruby Hartley)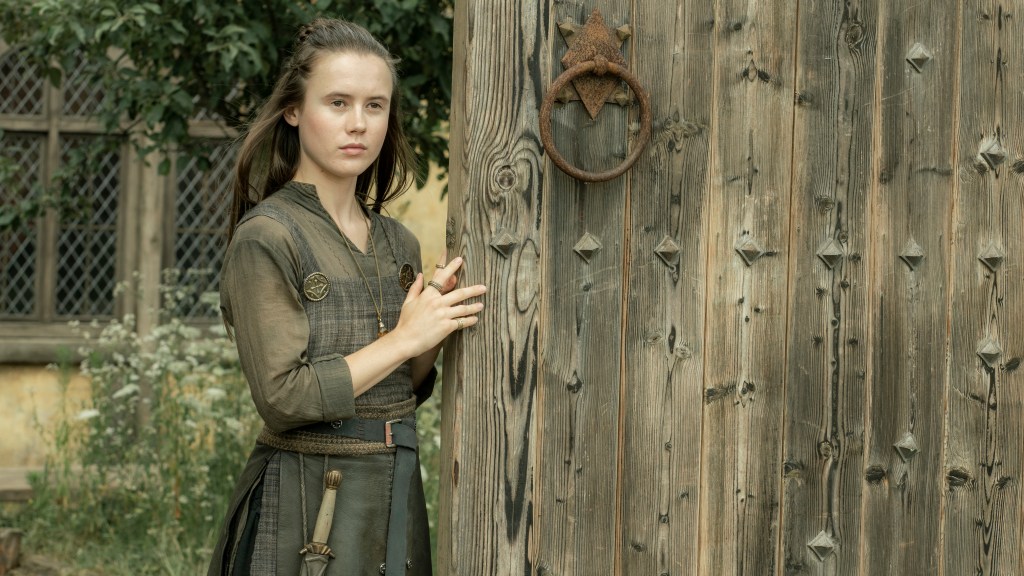 Making her screen debut in season four is stage actor Ruby Hartley in the role of Uhtred's daughter Stiorra. Described physically in Bernard Cornwell's books as tall and lithe with her mother's long face and grave expression, Stiorra is also her father's daughter and knows how to wield a sword. She has a love interest in season four, Sigtryggr Ivarsson.
Sigtryggr (Eysteinn Sigudarson)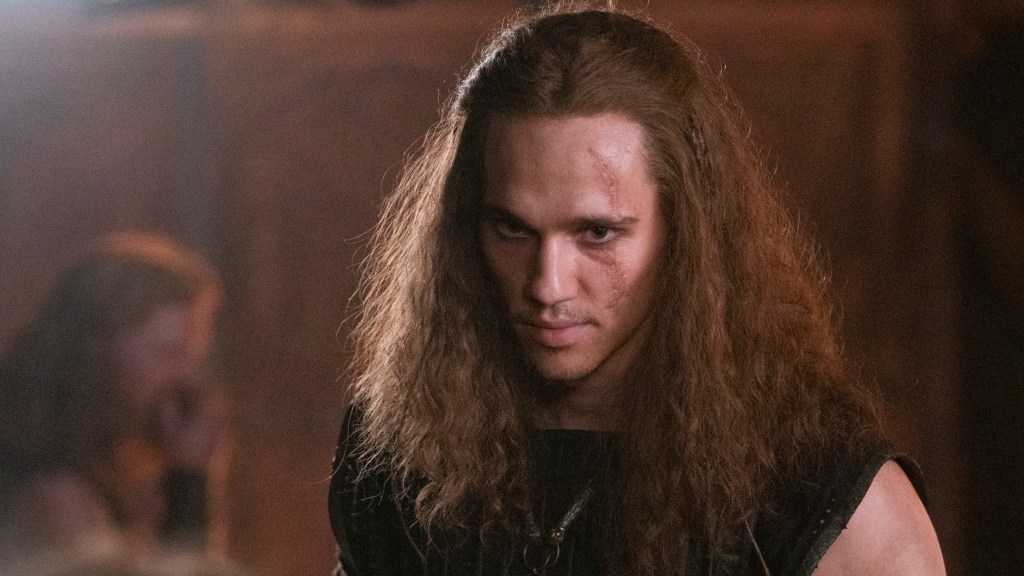 Icelandic-American actor Eysteinn Sigudarson was recently seen in hit Icelandic noir Trapped and in the role of Lazlo in Alex Garland's sci-fi thriller Devs, currently airing on Hulu in the US. He plays Sigtryggr, the love interest of Uhtred's daughter Stiorra.
Wihtgar (Ossian Perret)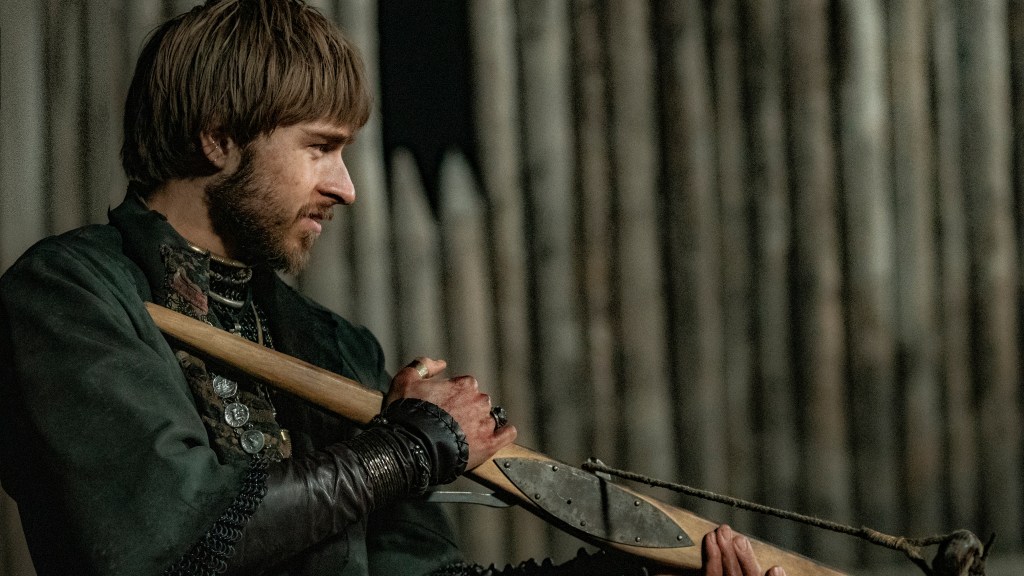 Fresh from a role in Netflix's The Witcher, and a forthcoming part in BBC football comedy The First Team from the makers of The Inbetweeners, Ossian Perret joins The Last Kingdom in the regular role of Wihtgar, about whom very little is known so far.
Young Uhtred (Finn Elliot)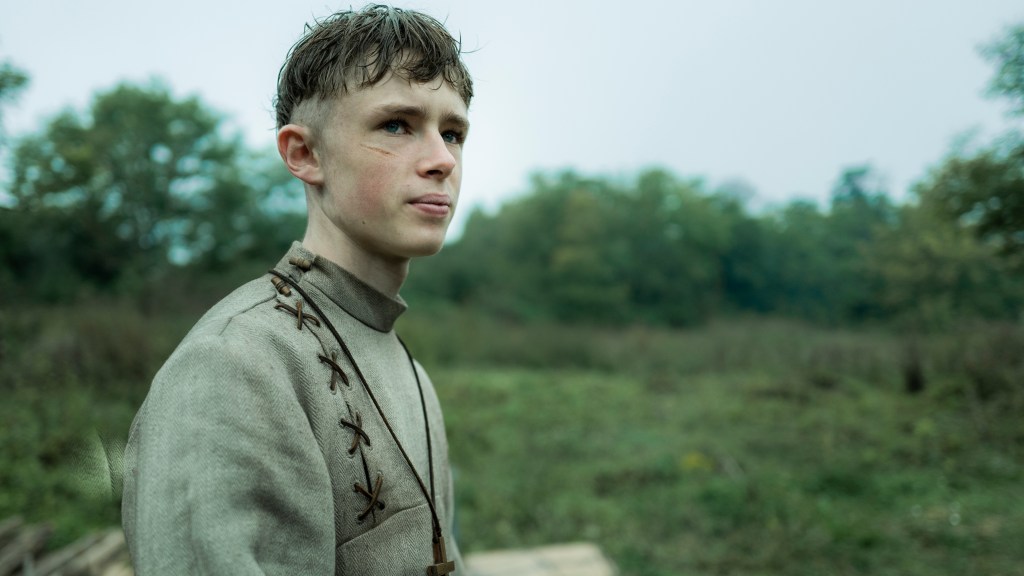 The actor who played the young Prince Philip in The Crown series two and three (heart-breakingly in series two episode 'Paterfamilias') will play 'Young Uhtred', eldest son of our hero, raised a Christian on the instruction of King Alfred.
Also joining the season four cast, but with no official portraiture yet are Máté Haumann playing new character Cenric (pronounced Cane-Rich), Oscar Skagerberg in the role of Bjorgulf and Helena Albright as Aethelflaed's daughter Aelfwynn, now around 10-12 years old.
The Last Kingdom season four is available now on Netflix.