Features
New British comedy TV series for 2020: BBC, Channel 4, Sky, Dave, Amazon, Netflix
With new Alan Partridge, Terry Pratchett's The Watch and more, here are the British comedy shows we'll be laughing at in 2020...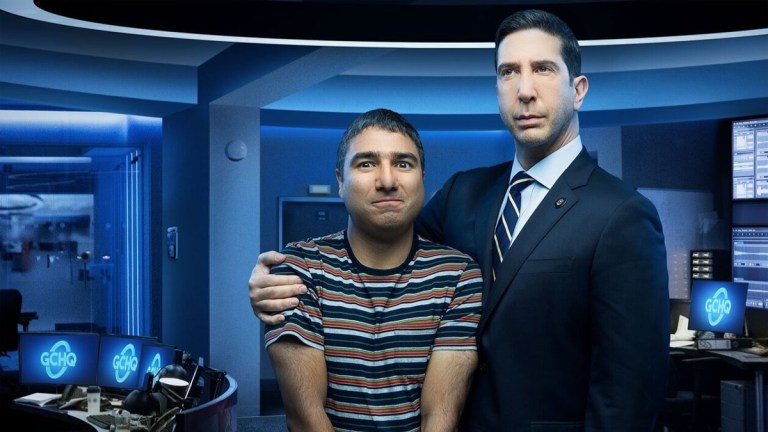 The next year in British TV comedy brings us Ben Wheatley's dark, satirical take on generation inequality, Alan Partridge's unique perspective on British history, Maisie Williams as a kickass survivalist in a pickle, and a new parenting comedy from the hugely talented Simon Blackwell and Chris Addison starring Martin Freeman.
To add to that, there's also a fresh batch of comedians playing exaggerated versions of themselves in self-penned sitcoms, including Katherine Ryan, Mae Martin, Sara Pascoe, Kayleigh Llewellyn, Lucy Beaumont and Jon Richardson.
Here's the skinny on all those new shows and more. We'll keep this list updated as new commissions, broadcast details, casting news and release dates arrive. Here's what arrived in 2019, and here are the new British TV dramas on their way this year.
And Did Those Feet (w/t)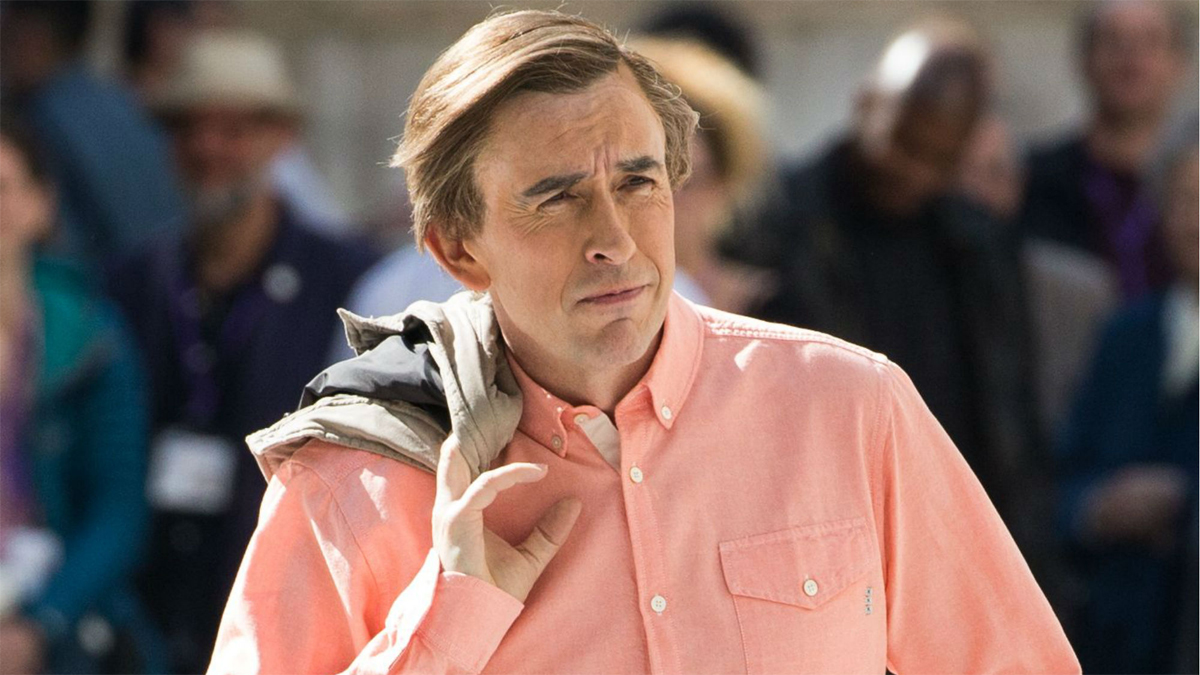 Following on from Alan Partridge's triumphant return to the BBC in The One Show-spoofing This Time With Alan Partridge, Norwich's golden boy is back to poke fun at the history TV genre. Steve Coogan's character will present what Chortle describes as "a Simon Schama-style historical documentary of Britain," directed and co-written once again by Rob and Neil Gibbons.
Breeders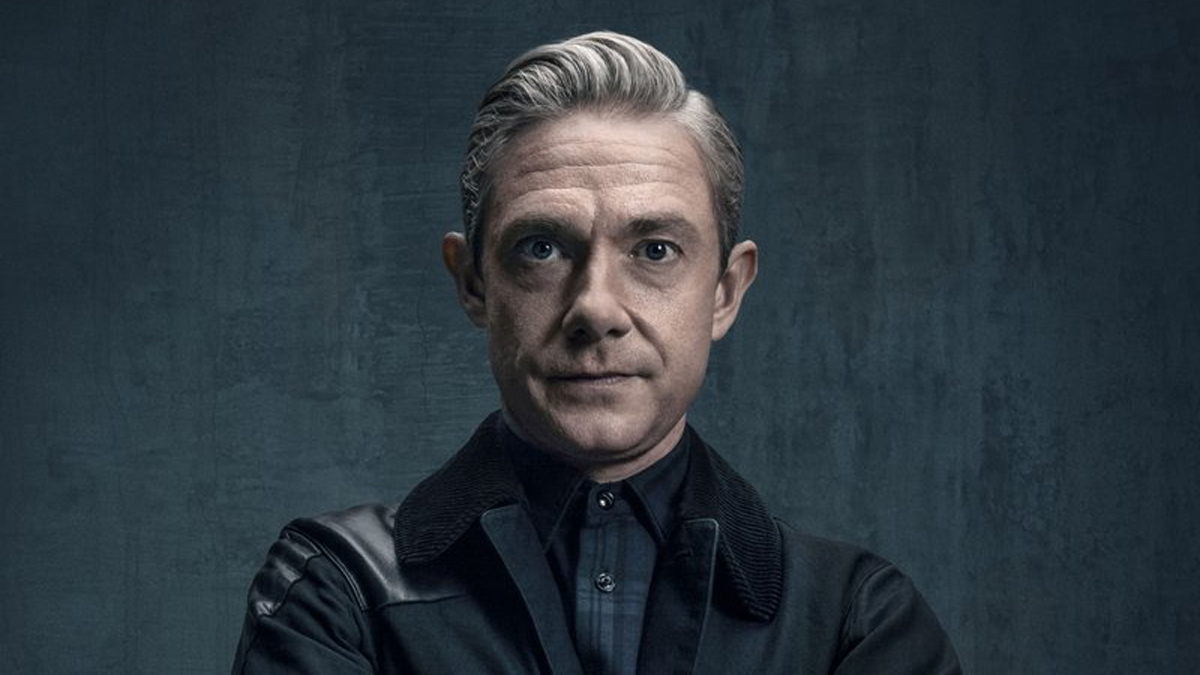 Airs on: Thursday 12th March, 10pm, Sky One and NOW TV
After their excellent 2014 relationship comedy Trying Again, Chris Addison and Simon Blackwell (Veep, The Thick Of It) have teamed up on a new series, this time about the trials of parenthood. Martin Freeman and Daisy Haggard (see Back To Life, above) will play parents in this ten-part half-hour comedy, a co-production between Sky in the UK and FX in the US. Watch the first trailer here.
Buffering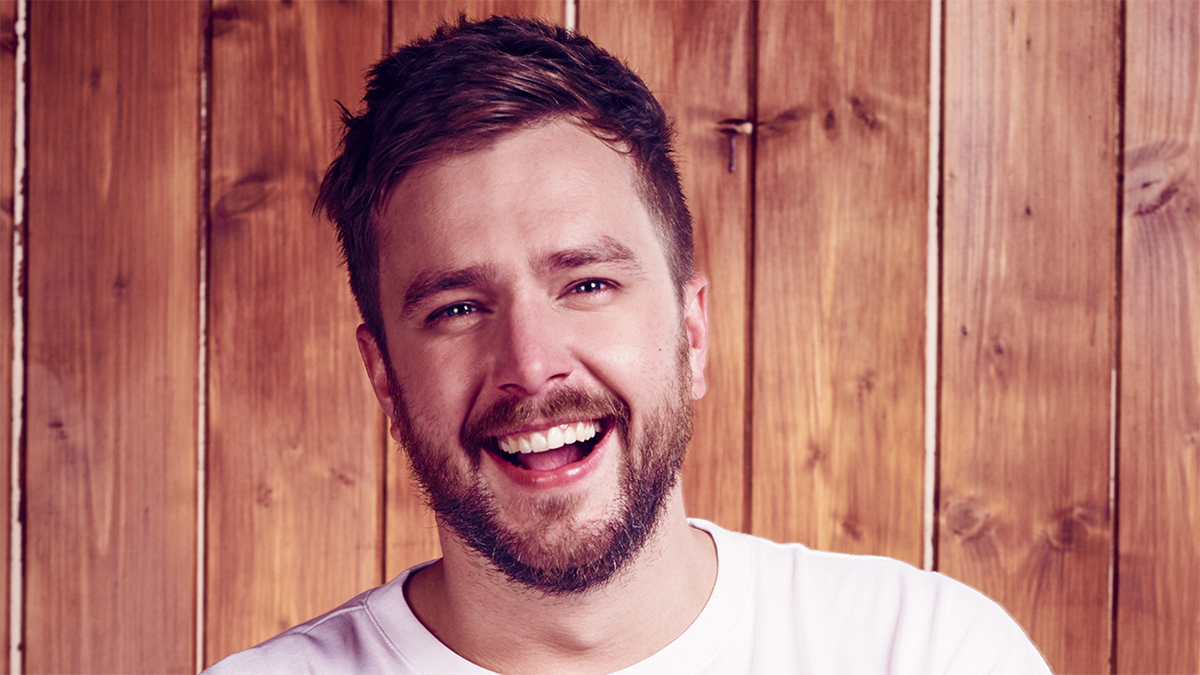 Comedian and TV presenter Iain Stirling, best known as the voice of ITV's Love Island and for his presenting work alongside CBBC's Hacker the Dog as well as his appearance on Taskmaster series eight, has co-written a sitcom for ITV2. Buffering is a six-episode coming-of-age comedy starring Stirling, written in collaboration with Steve Bugeja.
Bumps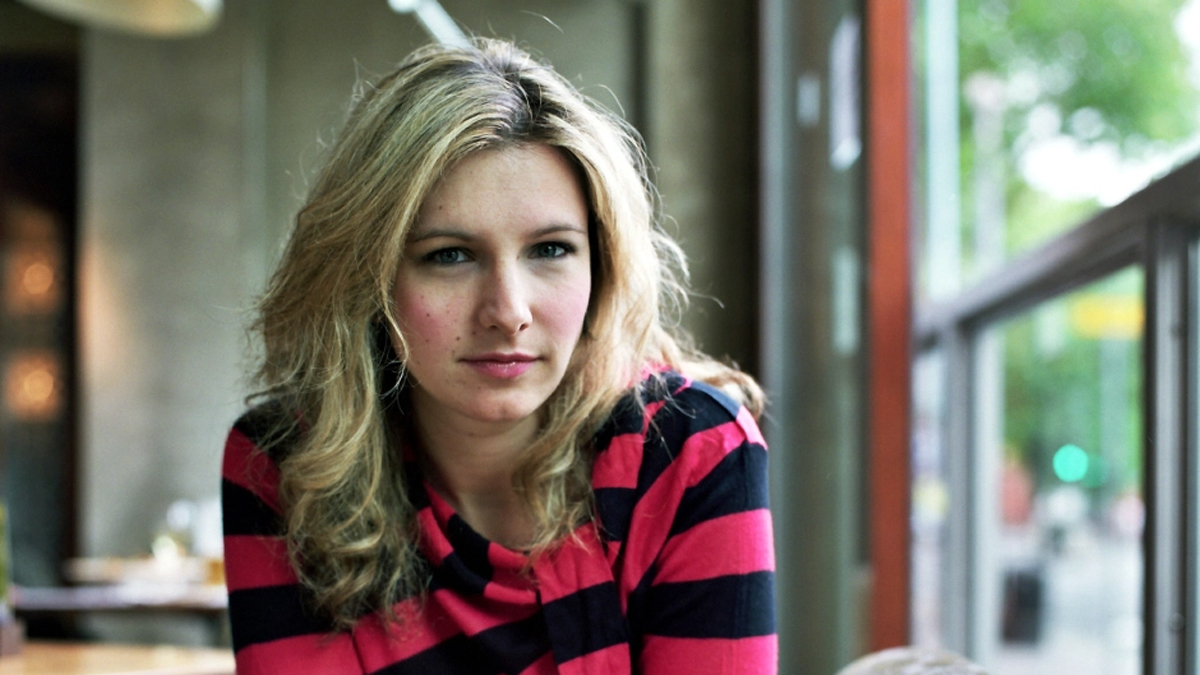 Available to stream on BBC iPlayer
The latest Comedy Playhouse commission for BBC One is Bumps, by Psychobitches and Tracey Ullman's Show writer-actor Lucy Montgomery (pictured) and The Life Of Rock With Brian Pern's Rhys Thomas. The half-hour pilot is a modern family comedy that centres on Amanda Redman's character Anita, a divorcee in her sixties with two grown-up kids, who decides to have a third baby with the help of an egg and sperm donor. Playing Anita's daughter Joanne is Lisa McGrillis (behind the brilliantly dim and tactless but very sweet Kelly on Mum), who discovers she's pregnant at the same time as her mother.
Chivalry
A six-episode comedy series that promises to "skewer and satirise the complex state of contemporary sexual politics" is on its way to Channel 4. Written by and starring Him & Her's Sarah Solemani, Chivalry asks if romance can survive in the post #MeToo era (answer: yes, of course it can. Predatory, entitled sleazebaggery has never been romantic). Steve Coogan stars as a successful film producer and womaniser, with Solemani as a writer-director seeking funding for her next feminist project. The two are thrown together and thrash out two different perspectives on gender, sex and romance.
Read more about it on Channel 4 here.
Code 404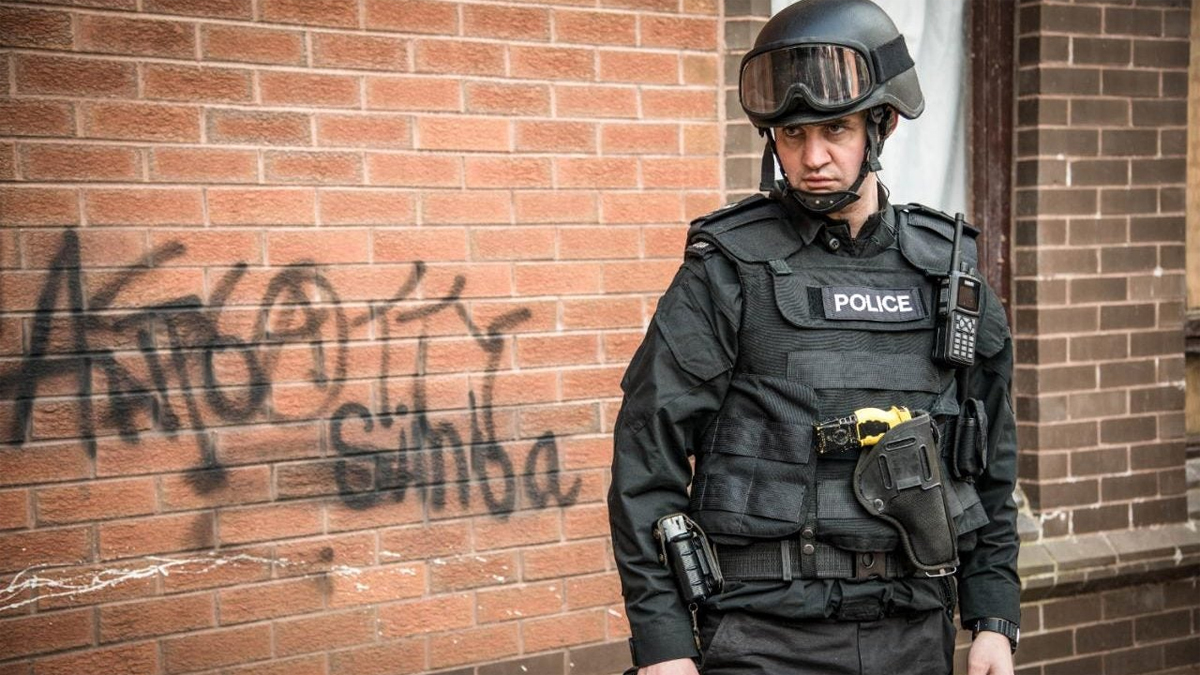 After 2019's pilot, Sky ordered six episodes of this sci-fi comedy starring Daniel Mays (Line Of Duty, Vera Drake) and Stephen Graham (Boardwalk Empire, The Virtues), written by Mongrels and Not Going Out's Daniel Peak. It's a buddy cop drama set in the near future, which sees crime-fighting duo DI John Major (Mays) and DI Roy Carver (Graham) first separated, then reunited thanks to the wonders of modern science.
Feel Good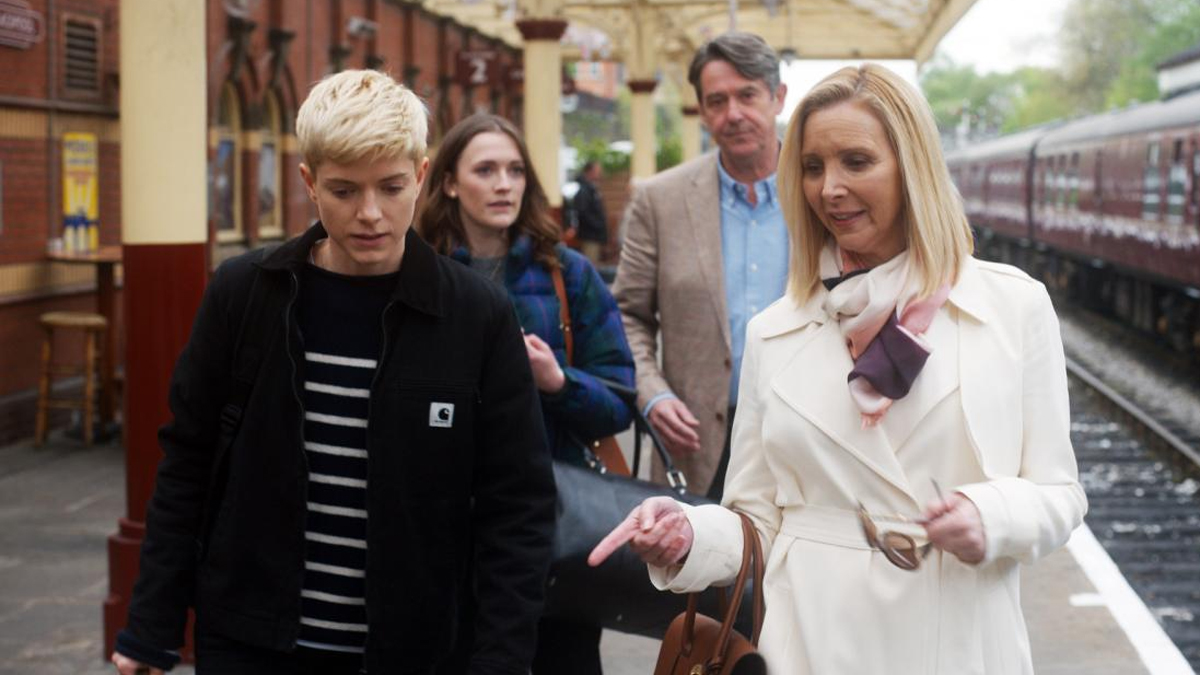 Airs on: Wednesday 18th March, 10pm, Channel 4
Stand-up Mae Martin has co-written an autobiographically inspired six-episode series with Joe Hampson, which formerly went by the working title Mae And George and is now called Feel Good. It's coming to E4 in the UK and Netflix around the world, and follows Martin's life as a comedian and recovering addict, and the complications of her new relationship with girlfriend George. Friends' Lisa Kudrow is attached to star.
Generation Z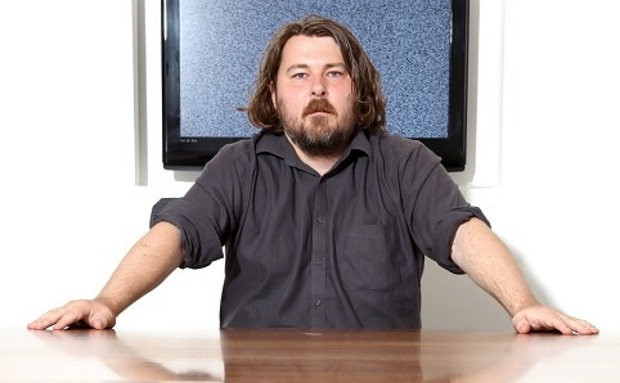 Cult British filmmaker and sometime Doctor Who director Ben Wheatley (Free Fire, High Rise, Kill List) is writing and directing a six-part satirical comedy about the generation gap for Channel 4. Using the supernatural premise of a retirement community becoming infected with a toxic substance that turns them all into flesh-eating zombies, Generation Z will see yoots vs boomers over six hours. Read more about the new show here.
Hitmen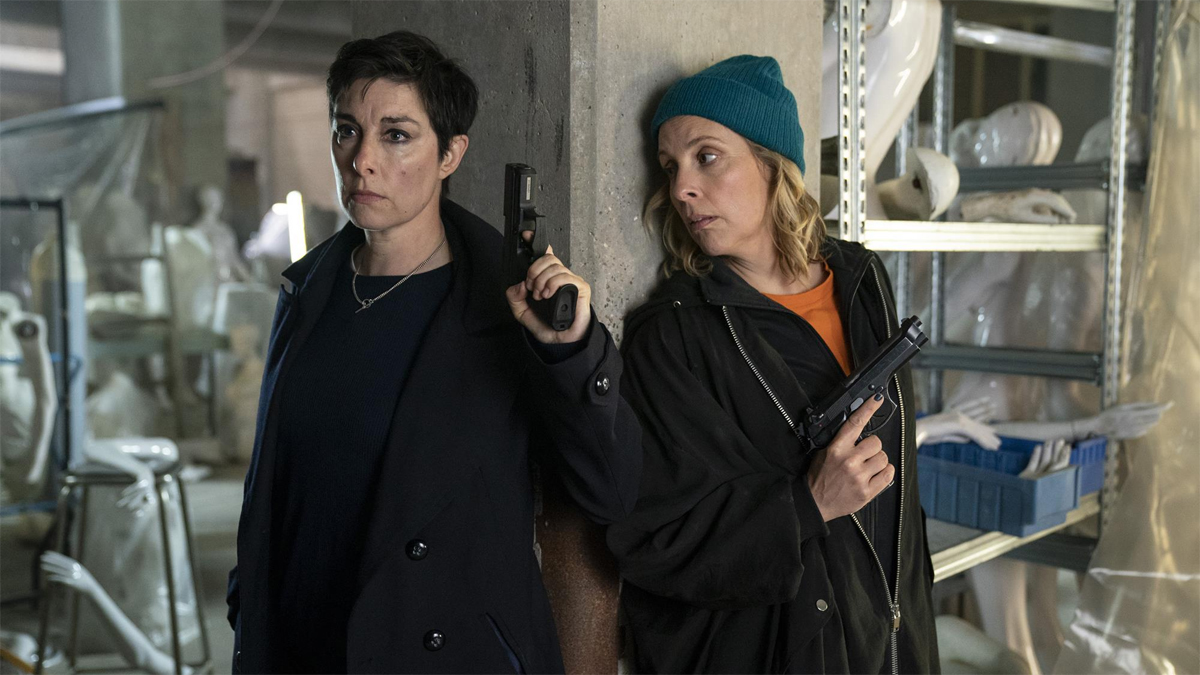 Airs on: Friday 25th March, 10pm, Sky One (and all episodes available as a NOW TV boxset)
Comedy double act Mel Giedroyc and Sue Perkins get in on the Killing Eve game as contract killers in this new Sky series. Unlike Villanelle though, these two are decidedly unsmooth operators. Their hits are, according to the press release, "inevitably derailed by incompetence, bickering, and inane antics." Sherlock's Amanda Abbington co-stars, along with Francis Barber and Johnny Vegas.
In My Skin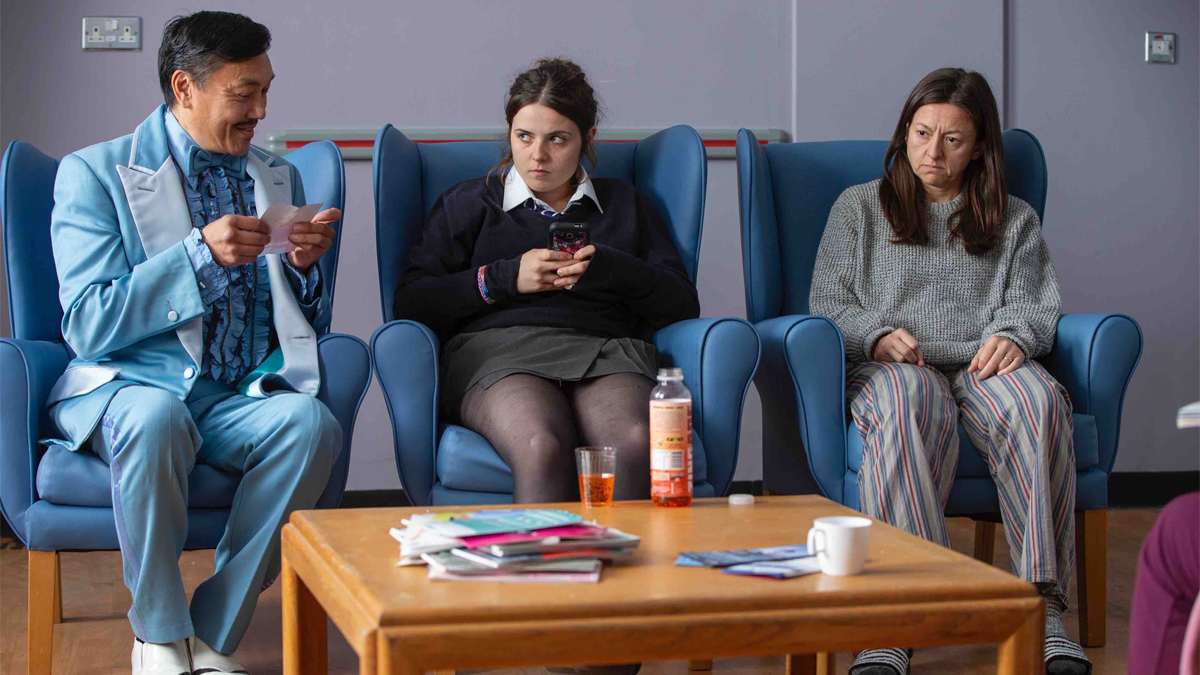 Kayleigh Llewellyn's autobiographically inspired 2018 pilot is becoming a four-part comedy series for the BBC. It's the raw but ultimately uplifting story of teenager Bethan's attempts to conceal from her schoolfriends a chaotic homelife with a mother sectioned in a mental health facility and a dad in the Hell's Angels. Here's a clip from the Comedy Slice to whet your appetite.
Intelligence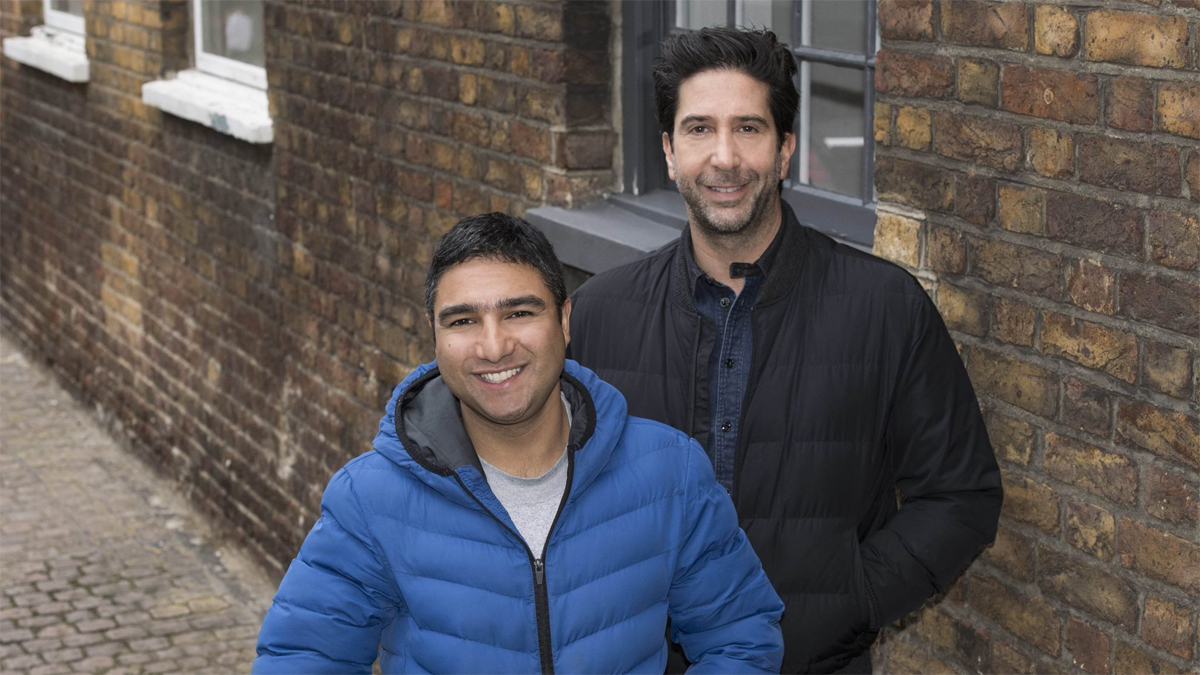 Last year saw Rob Lowe in Lincolnshire, now prepare for David Schwimmer in Cheltenham. The Friends actor and director starring in a six-part Sky One comedy as a "maverick NSA agent" working in the UK's Government Communications Headquarters. He's joined by series writer Nick Mohammed, in the role of an inept computer analyst tasked with tackling cyber-crime.
Kate And Koji
Filmed in Herne Bay, Kent, this six-episode ITV comedy stars Brenda Blethyn as Kate, the owner of a seaside café who strikes up a friendship with asylum seeker Koji, played by Jimmy Akingbola. Those two are joined by The Inbetweeners' Blake Harrison, playing Kate's nephew, and Meera Syal as the local GP in a timely modern story with a heart.
King Gary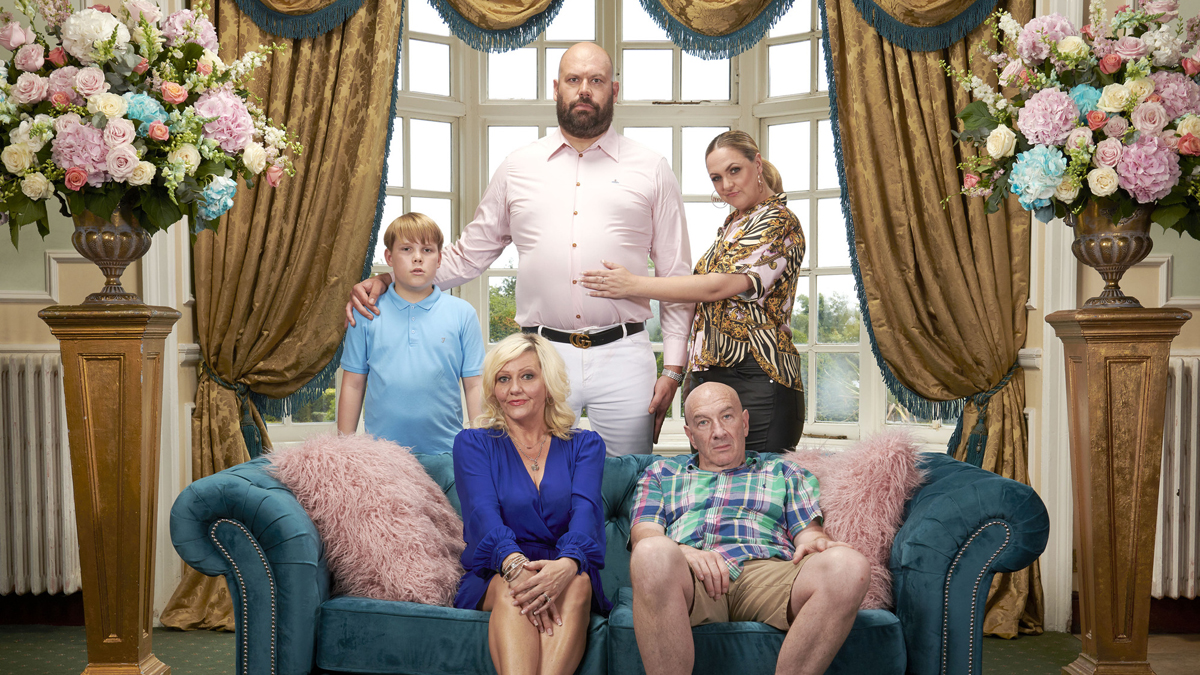 Available to stream on BBC iPlayer
Murder In Successville and Action Team's Tom Davis and James De Frond have teamed up again to write and direct prime time BBC One sitcom King Gary, which aired earlier this year. You may have caught the pilot episode, which aired over Christmas 2018, introducing Davis' character – London builder Gary King, a man-child who loves his family, his suburban community, and really loves a B.B.Q – his parents played by The Fast Show's Simon Day and Doctor Who's Camille Coduri, and his unforgettable wife Terri, played by the very funny Laura Checkley.
Meet The Richardsons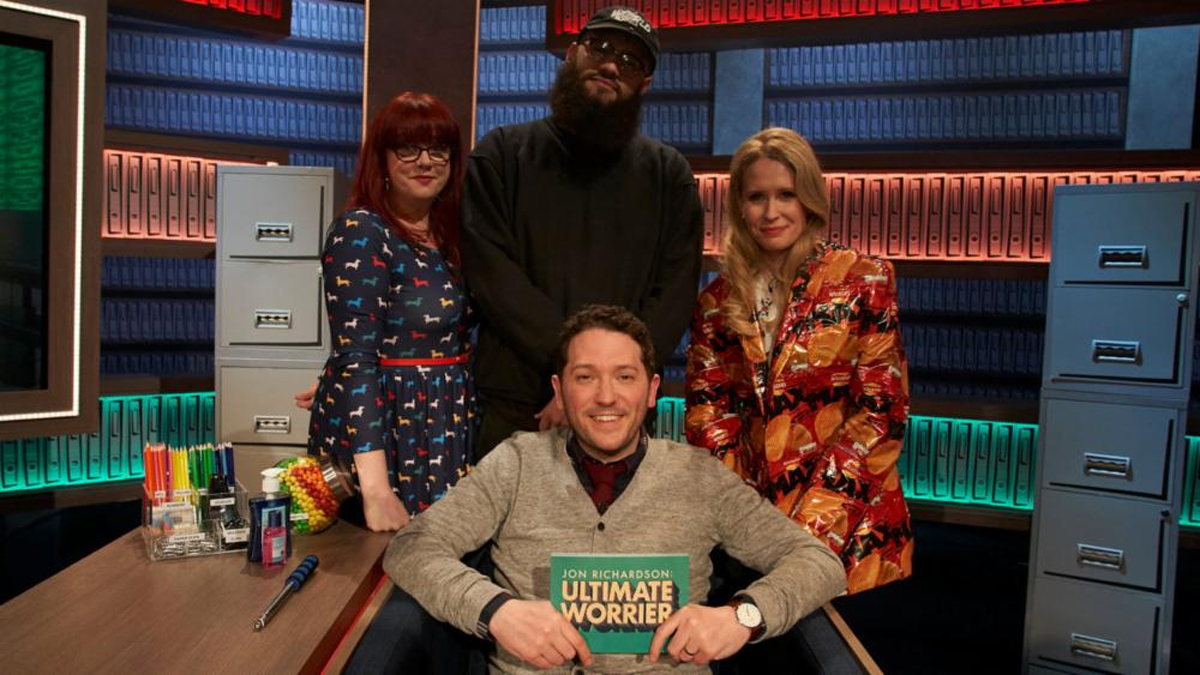 Married comedians Jon Richardson and Lucy Beaumont will star as heightened versions of themselves in Meet The Richardsons for Dave, written by Beaumont and Car Share's Tim Reid. Inspired by Beaumont's appearances on Richardsons' Ultimate Worrier series for Dave, the series will comically document the couple's parenting and relationship woes.
Mister Winner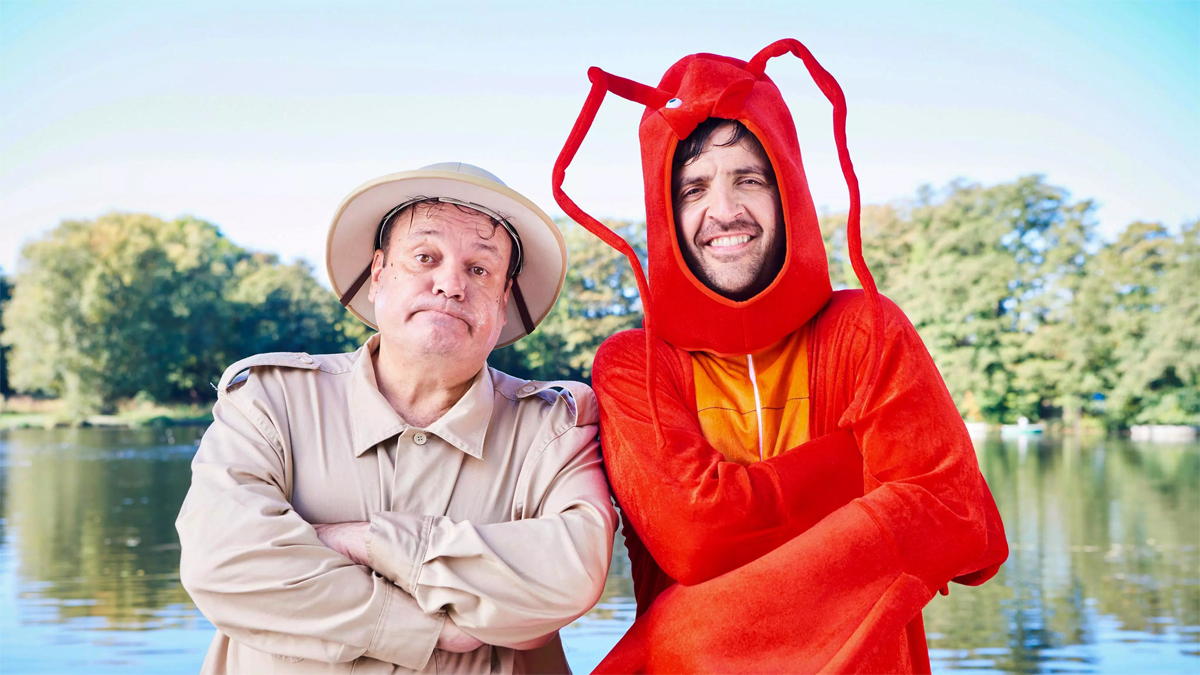 Following a successful Comedy Playhouse pilot, Spencer Jones (Upstart Crow) is back as the hapless Leslie Winner for a six-episode series on BBC One. Joining Jones will be Shaun Williamson and Lucy Pearman, in a loveable comedy about "an eternally optimistic klutz with his heart in the right place". If you've yet to see Jones' excellent BBC iPlayer short series The Mind Of Herbert Clunkerdunk, get involved without delay.
My Left Nut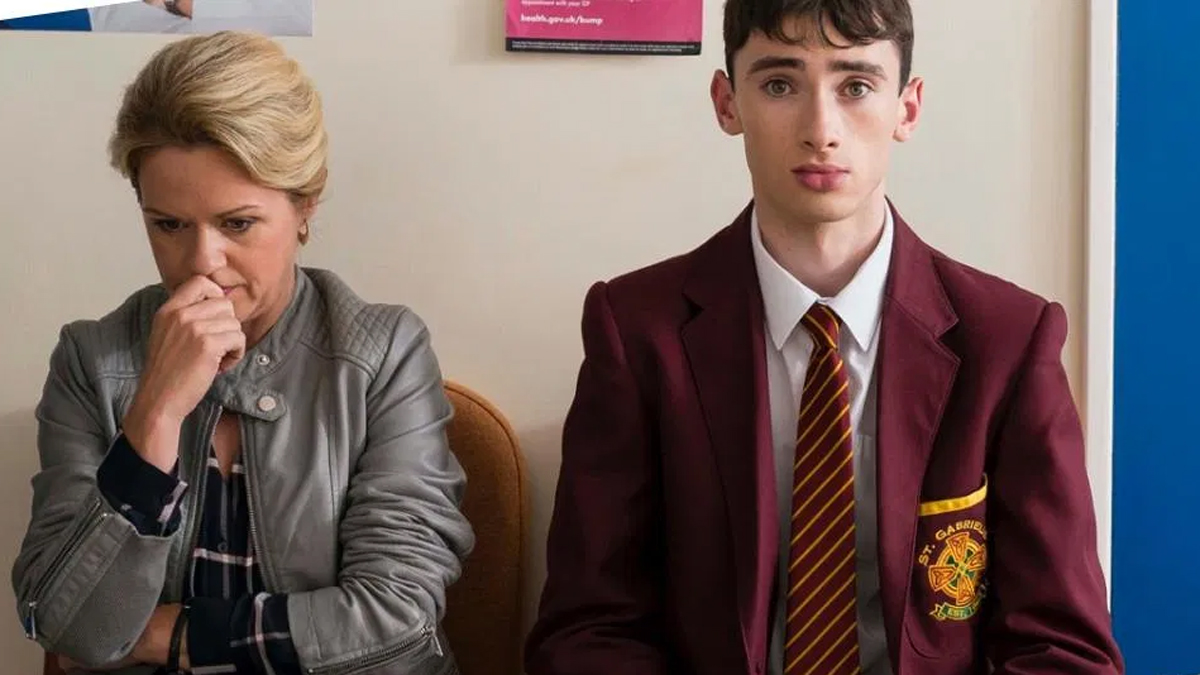 Available to stream on BBC iPlayer
Coming to BBC Three is an autobiographically inspired three-part comedy-drama from Irish writers Michael Patrick and Oisin Kearney, adapted from their acclaimed stage play. Starring Sinead Keenan (Little Boy Blue, Being Human) with newcomer Nathan Quinn-O'Rawe, it's the story of a Belfast teenager who discovers a lump on his testicle but finds himself unable to tell those around him. Expect relatable, entertaining teen comedy with an important healthcare message.
Sandylands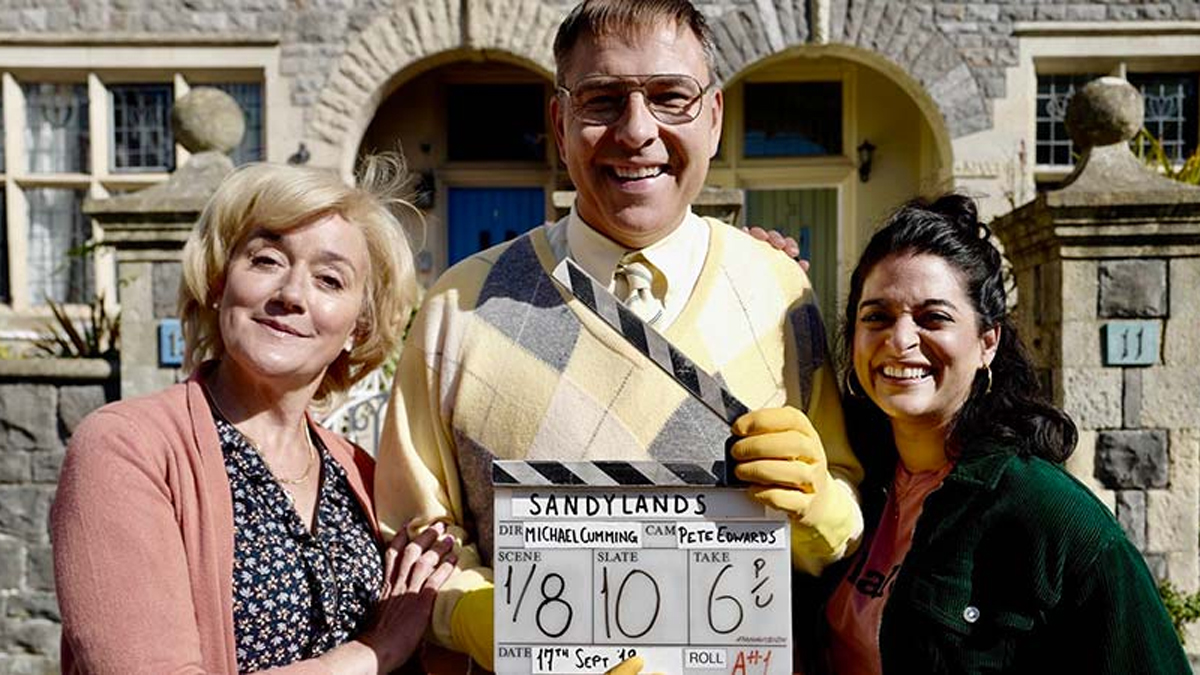 Following on from 2019's Isle of Wight-set family comedy The Cockfields, Gold has commissioned a second three-part original sitcom. This one's also set on the UK coast, and tells the story of a successful Londoner who returns to her home town and reconnects with old friends and old crushes when her local businessman father disappears at sea. Sanjeev Bhaskar, David Walliams, Sophie Thompson, Hugh Bonneville and Natalie Dew star.
Semi-Detached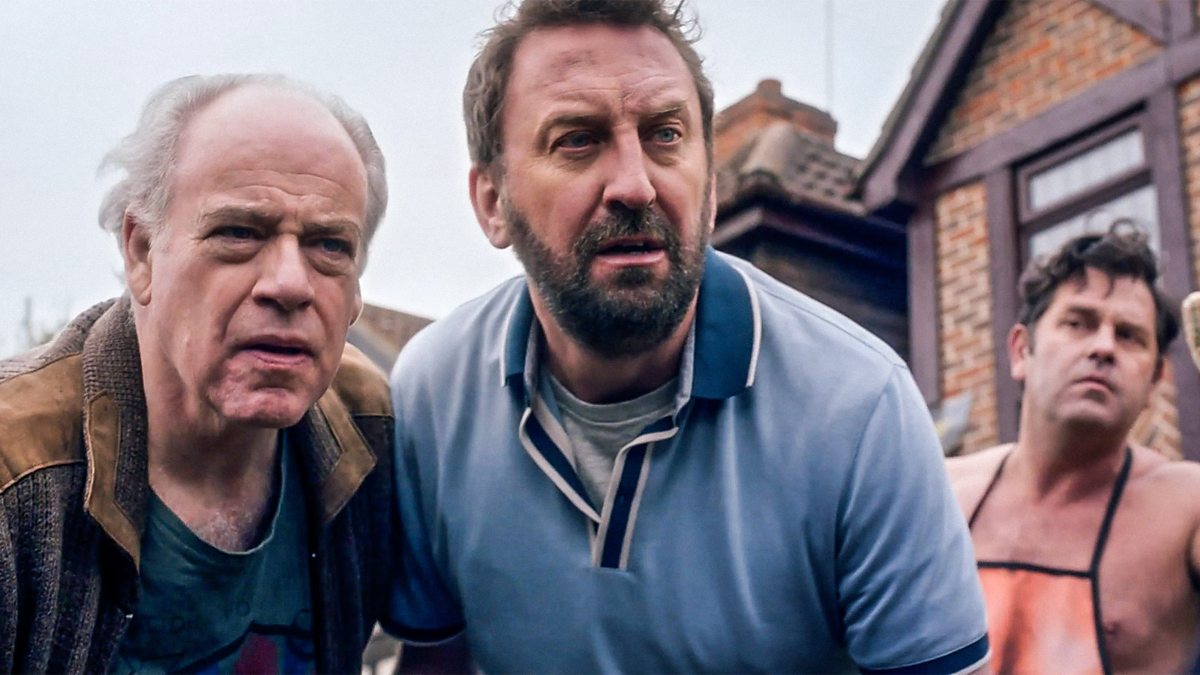 The pilot episode for comedy Semi-Detached, about a hapless fortysomething aired in January 2019 and there's been no word yet of a full series being commissioned. It was written by actors David Crow and Oliver Maltman and boasted a strong comedy cast including Lee Mack, Ellie White, Samantha Spiro, Clive Russell and Patrick Baladi. The twist with this one is that all the action unfurls in real time.
The Duchess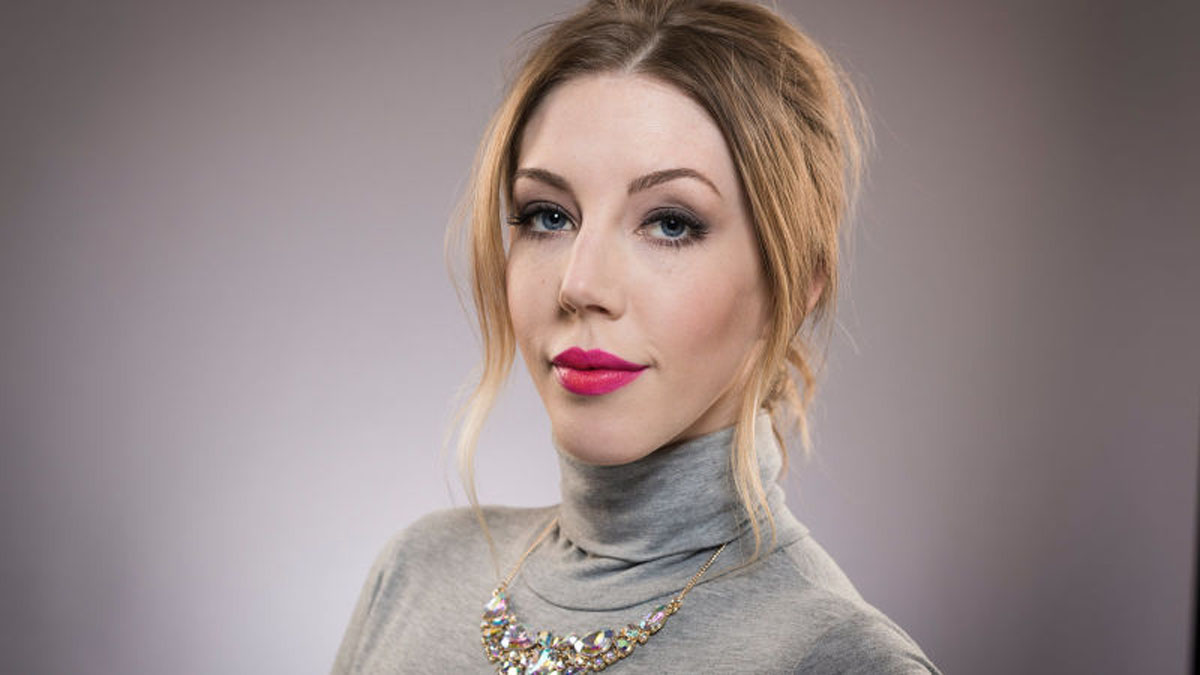 In addition to her Netflix stand-up specials, comedian Katherine Ryan is making a six-part autobiographical comedy for the streaming service. Though a familiar face on screen, this marks the first scripted series Ryan has written and executive-produced. In it, she plays "a fashionable disruptive single mother living in London", inspired by Ryan's own experience raising her daughter in the capital after moving here from her native Canada.
The First Team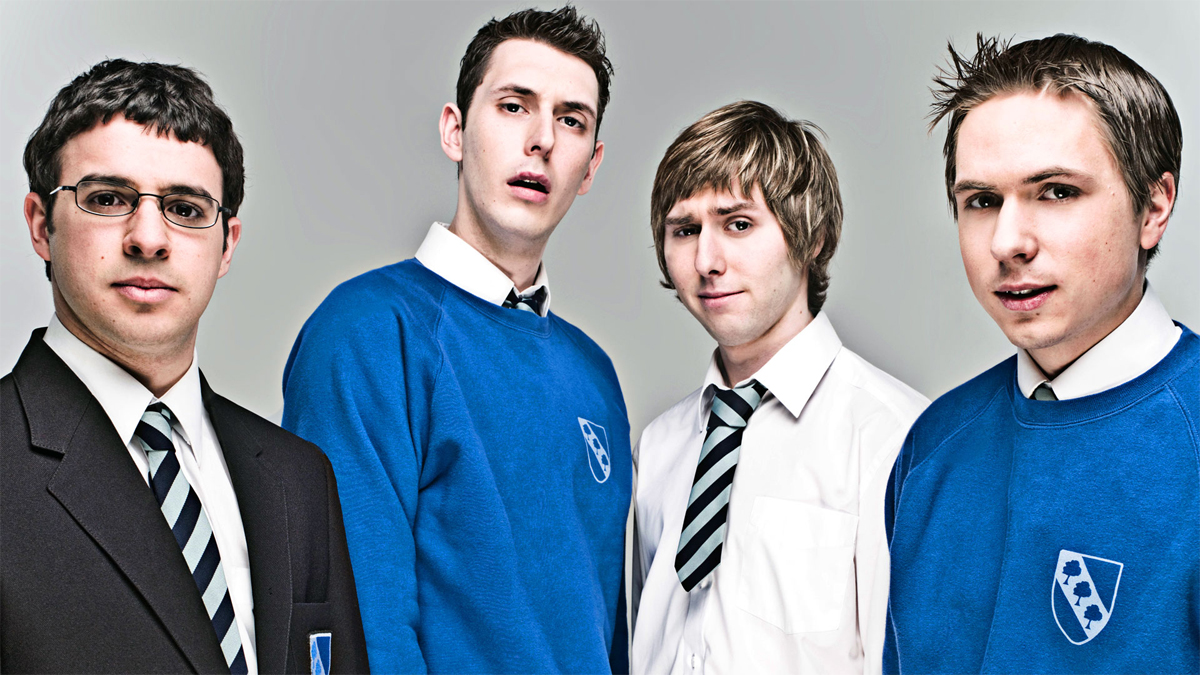 Iain Morris and Damon Beesley, aka The Inbetweeners creators, have written a six-part half-hour sitcom for BBC Two. Formerly under the working title of Afternoons, it's now called The First Team and details the off-pitch adventures of three Premier League footballers playing for a fictional side, "three young men who just happen to have a very stressful job in the public eye," according to the writers. The cast includes Arrested Development's Will Arnett as the team's eccentric American chairman, alongside Theo Barklam Biggs, Shaquille Ali-Yebuah, Jack McMullen, Jake Short and Chris Geere.
The Kemps: All True
Remember how much everybody loved that Bros doc? Well now BBC Four comedy is planning to capture that same lightning in a bottle with mockumentary The Kemps: All True, following the travails of another pair of pop star brothers in Spandau Ballet's Gary and Martin Kemp. The one-off comedy from Brian Pern's Rhys Thomas will track the brothers as they record a new studio album. Read more about it here at the BBC.
The Trouble With Maggie Cole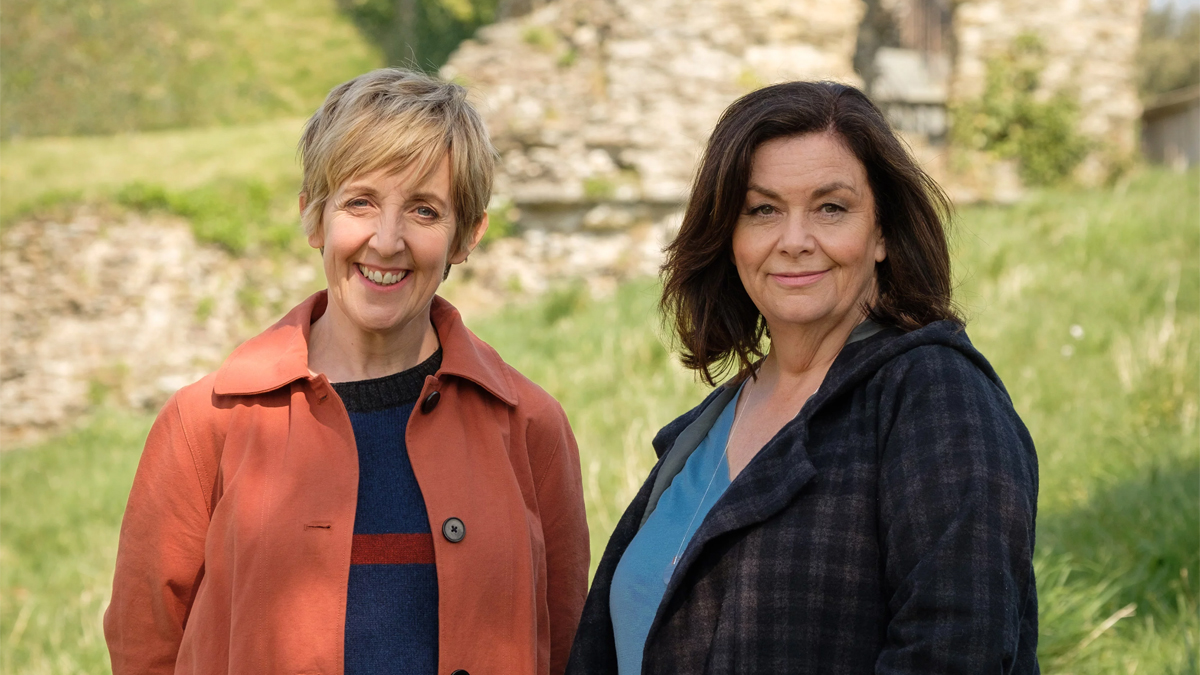 Stream episodes weekly on ITV Hub
Commissioned in March 2019 by ITV under the working title Glass Houses is a six-part hour-long comedy series starring Dawn French, Mark Heap, Julie Hesmondhalgh, Vicki Pepperdine and more. It's about the aftermath of a loose-lipped radio interview with French's Maggie, the village gossip who spills her neighbours' secrets on air. It comes written by Shameless and Benidorm's Mark Brotherhood and started airing on ITV1 in March.
The Watch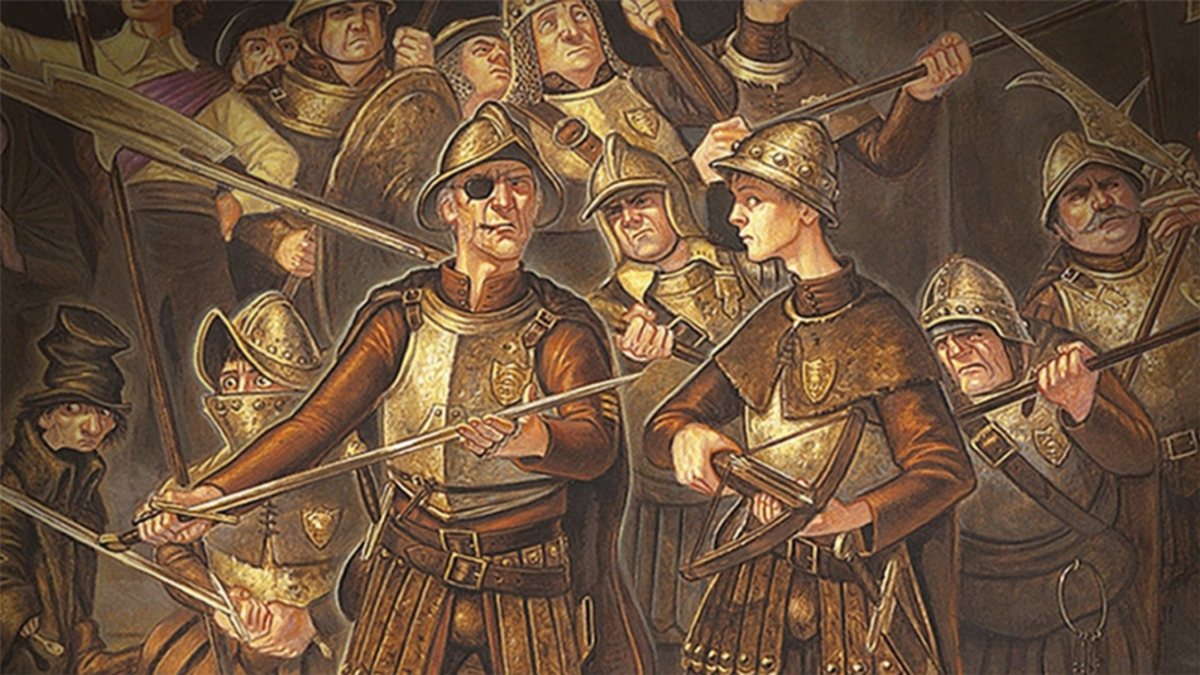 After a great deal of back and forth over the years as various new TV adaptations of Terry Pratchett's Discworld series were announced and then fell by the wayside, in October 2018 BBC America ordered eight-part adaptation The Watch. The series will focus on the Ankh-Morpork City Watch led by jaded police detective Sam Vines, who'll be played by Game Of Thrones' Richard Dormer. The Musketeers and Strike Back's Sam Allen is on writing duties.
The Witchfinder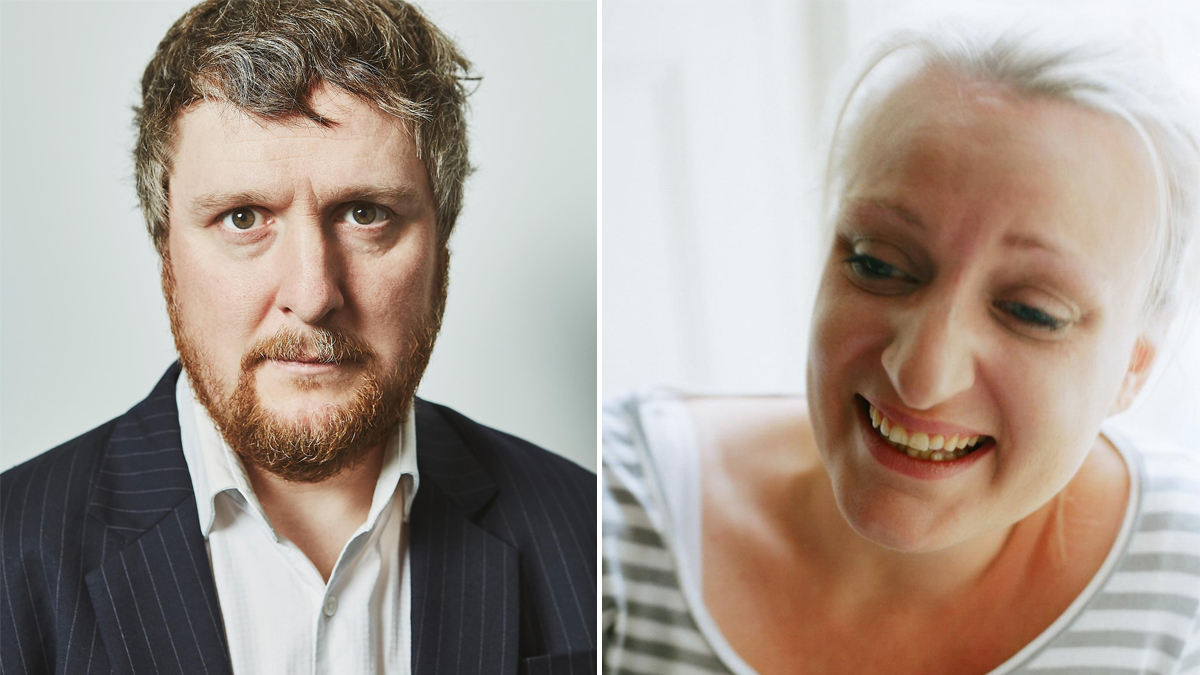 On its way to BBC Two from the writer-directors of the excellent This Time With Alan Partridge is historical comedy The Witchfinder. Set in 1647, it's the story of a failing witchfinder played by Tim Key (stand-up, poet, actor, Side Kick Simon from loads of Alan Partridge shows and most importantly, Taskmaster task consultant), on a horseback road-trip through East Anglia with his latest captee, played by Daisy May Cooper (writer-creator of This Country, and the brilliant Kerry Mucklowe on screen). Six half-hour episodes will air on BBC Two.
This Is Going To Hurt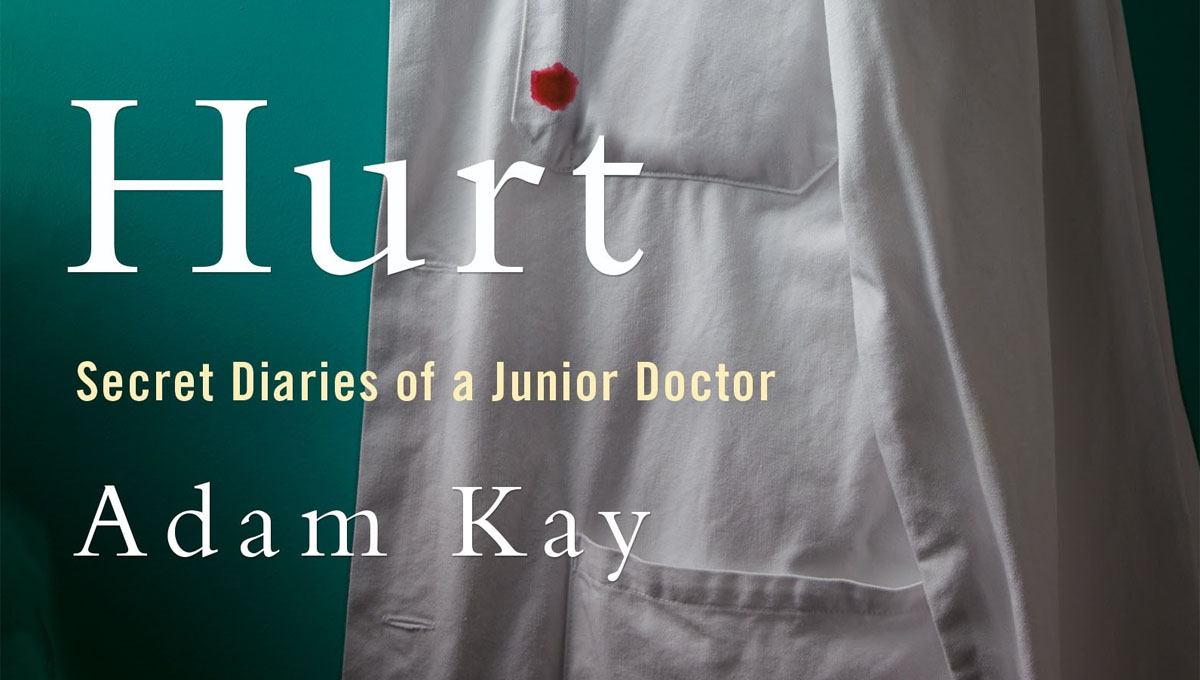 Everybody should read Adam Kay's excruciating but brilliant and moving memoir of his time as a junior doctor, then they should immediately buy a copy for a friend. If the BBC Two adaptation, written by Kay himself (he left medicine for comedy writing years ago), is even half as good as the book, it will be a must-see.
Truth Seekers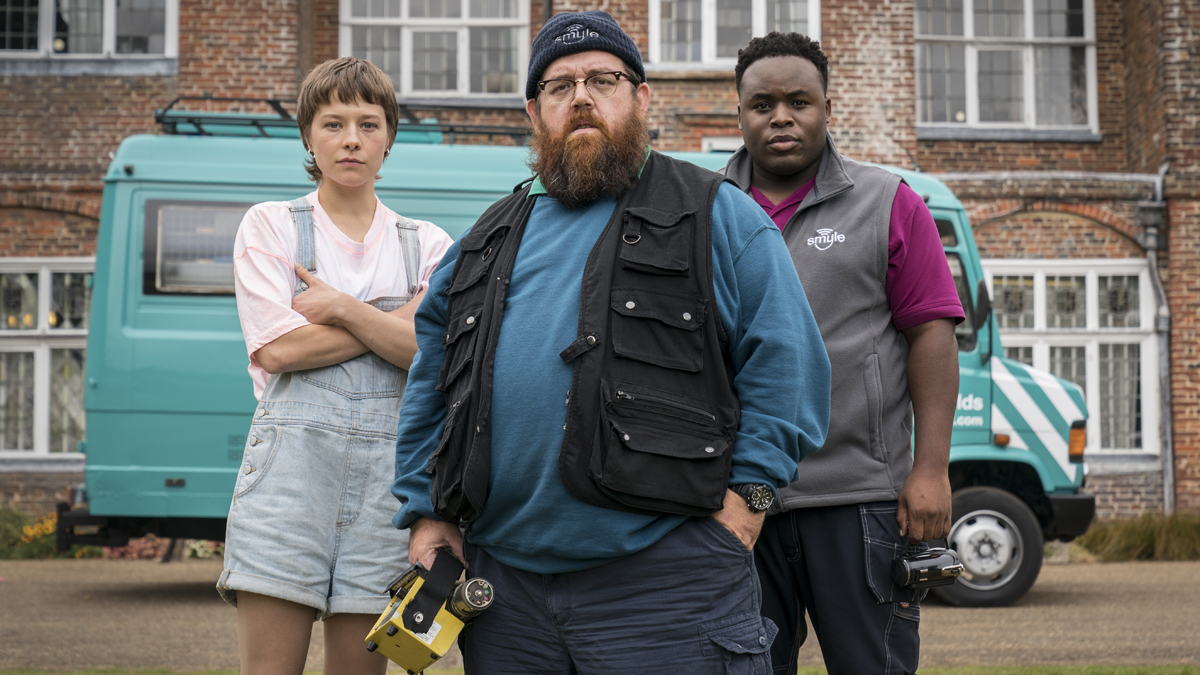 Simon Pegg and Nick Frost's latest collaboration is a comedy horror series for Amazon Prime Video. Filming began in September 2019 on Truth Seekers, which follows a group of paranormal investigator hobbyists who film their ghost sighting escapades for the online community, and stumble into some very strange business that could end life as we know it. There's a great comedy cast including Pegg and Frost, including Susan Wokoma, Julian Barratt, Samson Kayo, Morgana Robinson, Kate Nash, Kevin Eldon and Malcolm McDowell.
Two Weeks To Live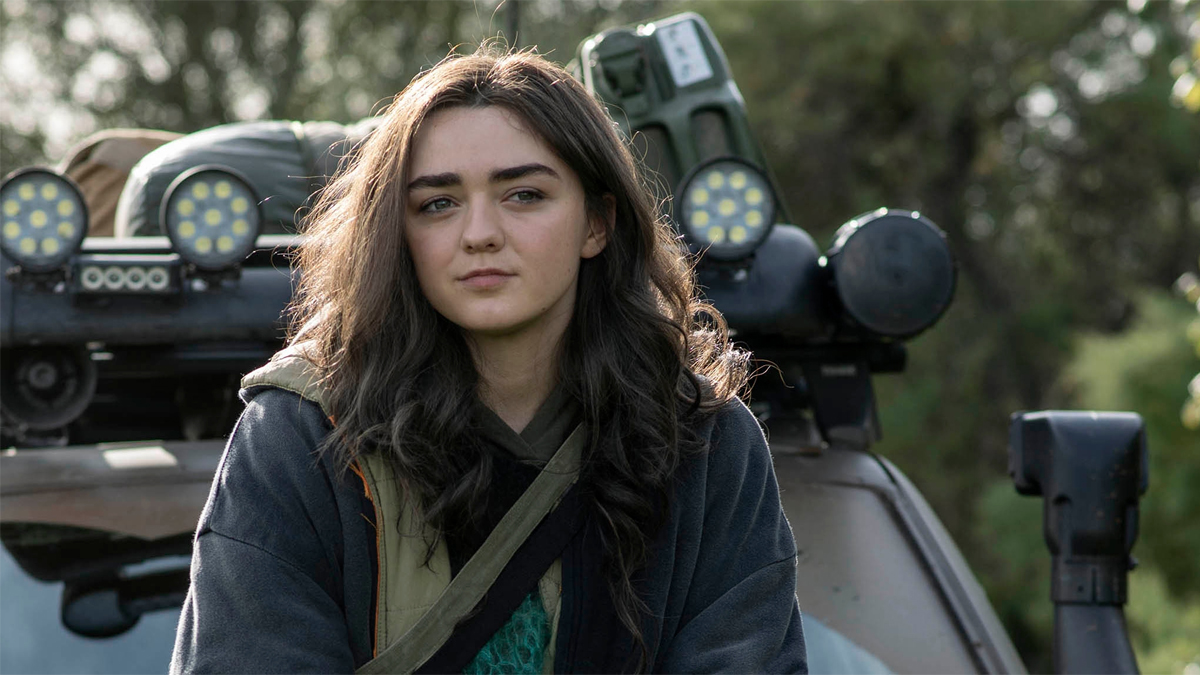 This sounds like a lark. Written by Cheat's Gaby Hull, it's a six-episode Sky comedy about misfit Kim, a young girl raised to survive in the wilderness, who re-enters society on a secret mission to honour her dead father's memory. Game Of Thrones' Maisie Williams plays Kim, who becomes entangled in a prank-gone-wrong plot involving gangsters, a bag of cash and the police. With Kim's survival skills, don't expect her to come quietly… See the first trailer here.
Untitled Sara Pascoe Sitcom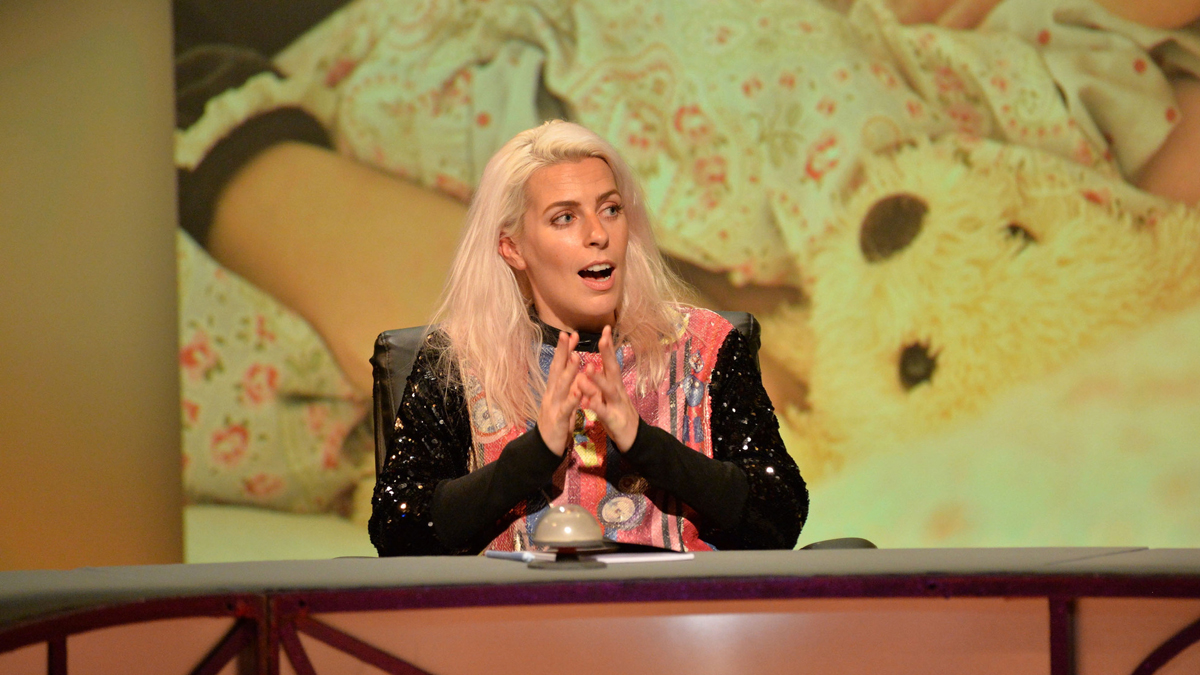 An established name on screen and the live circuit, comedian Sara Pascoe is the latest comic to write and star in her own sitcom (joining the ranks of Roisin Conaty, Aisling Bea, Josh Widdicombe and more). Her as-yet untitled series is being produced for BBC Two by Simon Pegg and Nick Frost's production company, Stolen Picture. It's about "family, relationships and biology," according to the press release, and will combine eccentric characters with surreal interludes and factual segments. Read about the best Netflix stand-up specials here.