Features
The Last Kingdom: what can we expect from season 4?
The Last Kingdom season 4 is on its way. What might fans expect to see from Uhtred, Brida, Beocca and the gang?
Warning: contains spoilers for The Last Kingdom seasons one – three.
As announced by Uhtred and his boys in this jape of a video, The Last Kingdom is going to season four. That means the next two books in Bernard Cornwell's Saxon Stories series—The Pagan Lord and The Empty Throne—will find their way onto Netflix in the next year or so. Excellent news.
With Stephen Butchard's show on very strong form in season three, the renewal announcement comes as extremely welcome. Here's what fans might expect from the new episodes, as well as a few things we'd love to see…
A much older Uhtred?
The Pagan Lord, published in 2013, jumps a decade from the events of previous novel The Death Of Kings. That means by this point in the books, Uhtred, son of Uhtred is pushing 50. Considering that Alexander Dreymon, the actor behind Uhtred, is only in his mid-30s, will The Last Kingdom get out the prosthetics to give us a much older hero, or will they fiddle the book timeline?
Uhtred: the next generation?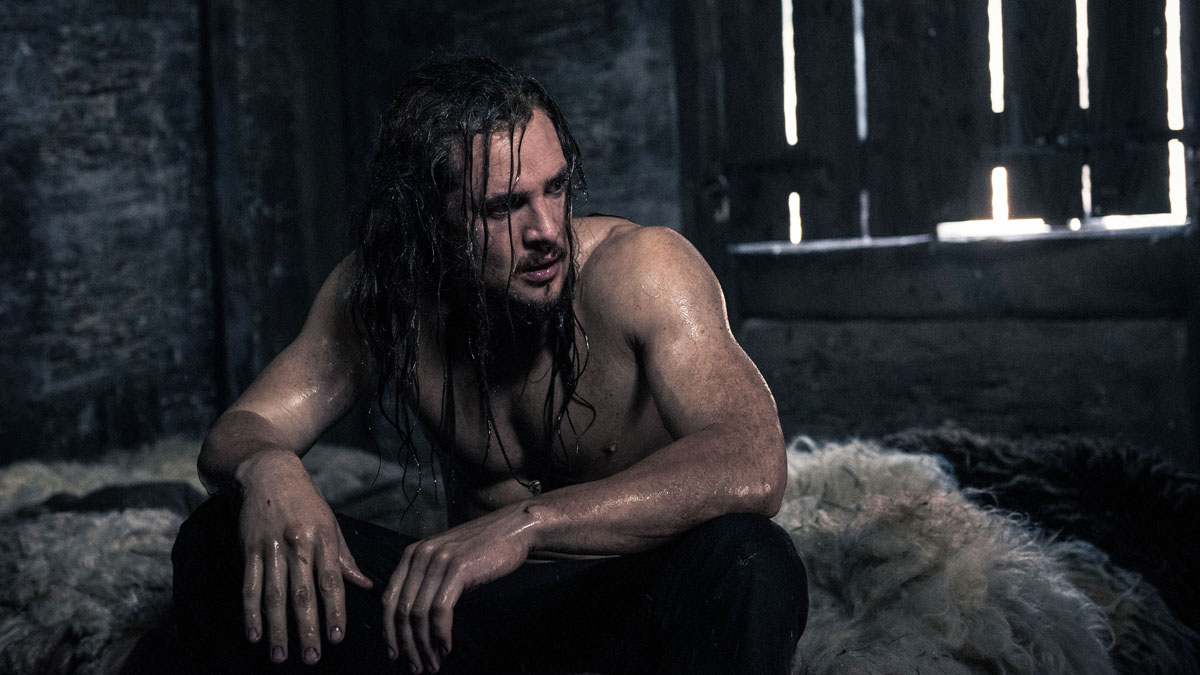 In The Pagan Lord and The Empty Throne, Uhtred and Gisela's children are young people with storylines of their own, and battles to fight. Depending on how the timeline is treated, that will mean casting some young guns to play opposite Dreymon. And if they're the sons and daughter of Uhtred, they're going to need to be something pretty special.
Another religious and cultural clash
At the end of season three, Saxon-born, Danish-raised Uhtred accepted both strands of his duelling cultural identity, declaring "My name is Uhtred, son of Uhtred. My name is Uhtred Ragnarsson." In The Pagan Lord, Uhtred's son embodies that same cultural clash in reverse. While his father was born a Christian and became a Pagan, Uhtred the younger is born a Pagan and (spoiler ahead) converts to Christianity. Prepare for more internal cultural struggle.
To Bebbanburg!
So far, destiny hasn't allowed Uhtred to ride north and reclaim the ancestral lands his uncle usurped after the death of Uhtred the elder. That's set to change in season four, which—if it follows the books—should see the return of evil uncle Aelfric (Joseph Millson). The clash between nephew and uncle should be a real beauty, after Aelfric's various dastardly acts against Uhtred: murder attempts, slavery, marrying his beloved, planned decapitations…
The return of Cnut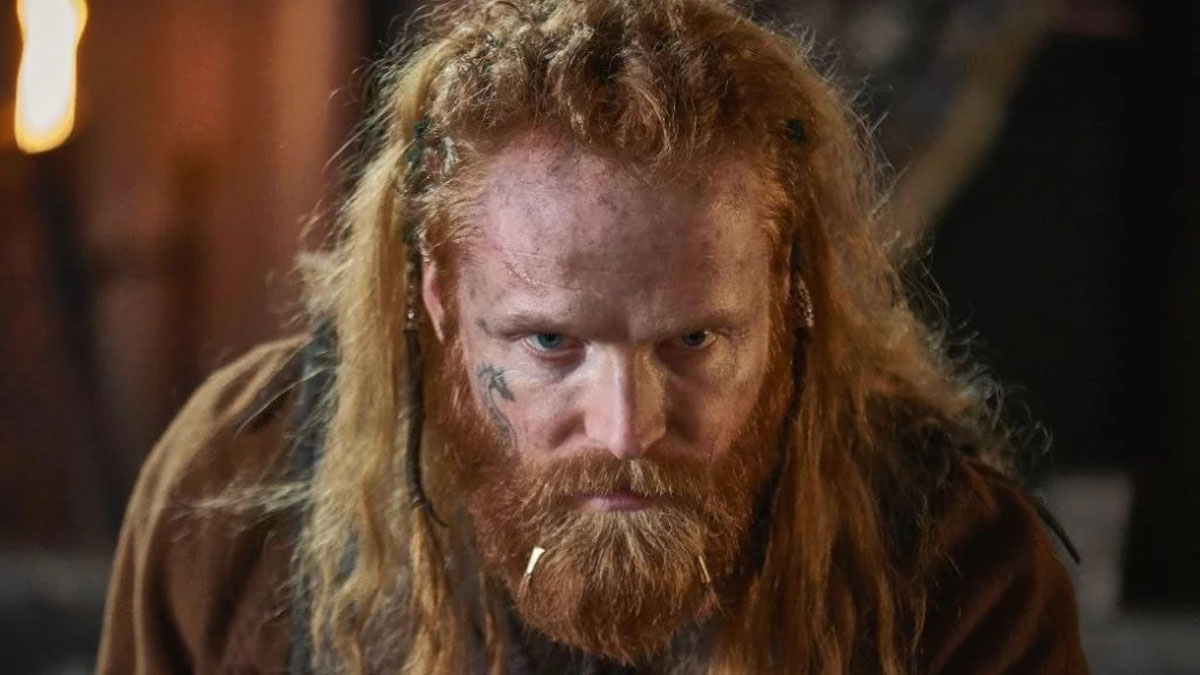 We last saw Cnut, the Viking warlord and Ragnar Ragnarsson's cousin played by Magnus Brun, around a campfire with Brida after the Danish routing in the season three finale. Expecting to seize Wessex following Alfred's death, the Danes were instead beaten by a united Saxon army comprising Uhtred and Edward's men, Aethelflaed's Mercian army and the forces of Lord Sigebriht of Kent, whom Cnut slayed in battle. Unbeknownst to Brida, Cnut had earlier manipulated Aethelwold to murder her husband Ragnar in his sleep, and then taken Brida to his bed.
The Pagan Lord sees Cnut readying for war with the Saxons after 10 years of relative peace. A season of crafty manoeuvres end with the Dane and Saxon armies once again clashing, and Cnut and Uhtred facing one another in battle.
Threats to the Wessex throne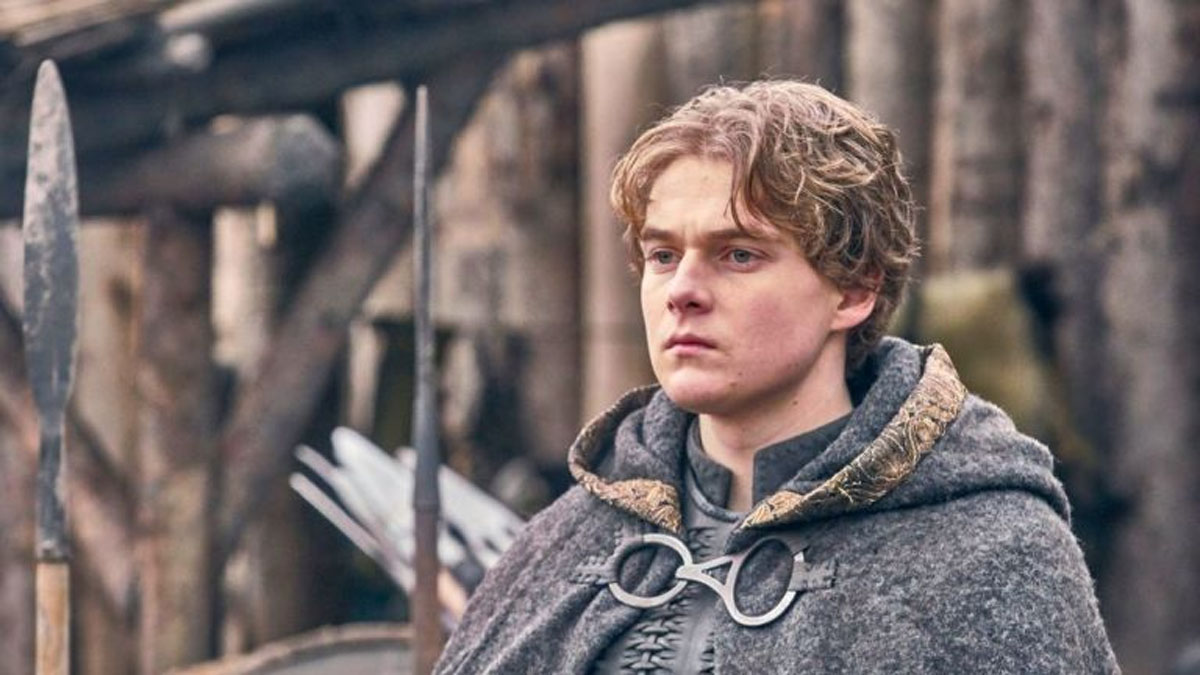 In the closing words of season three, Uhtred remarked that "A king must decide who he can trust and who he must discard" over scenes of Edward's mother Aelswith (Eliza Butterworth) and his father-in-law, Wessex Ealdorman Aethelhelm (Adrian Schiller). The latter married his daughter to Alfred's heir last season, and will stop at nothing to ensure the continuation of his line. That means removing any possible threat, specifically, the children Edward fathered to a common woman before his marriage. Now that Aethelwold is toast, new antagonists are on their way…
A new love-interest for Uhtred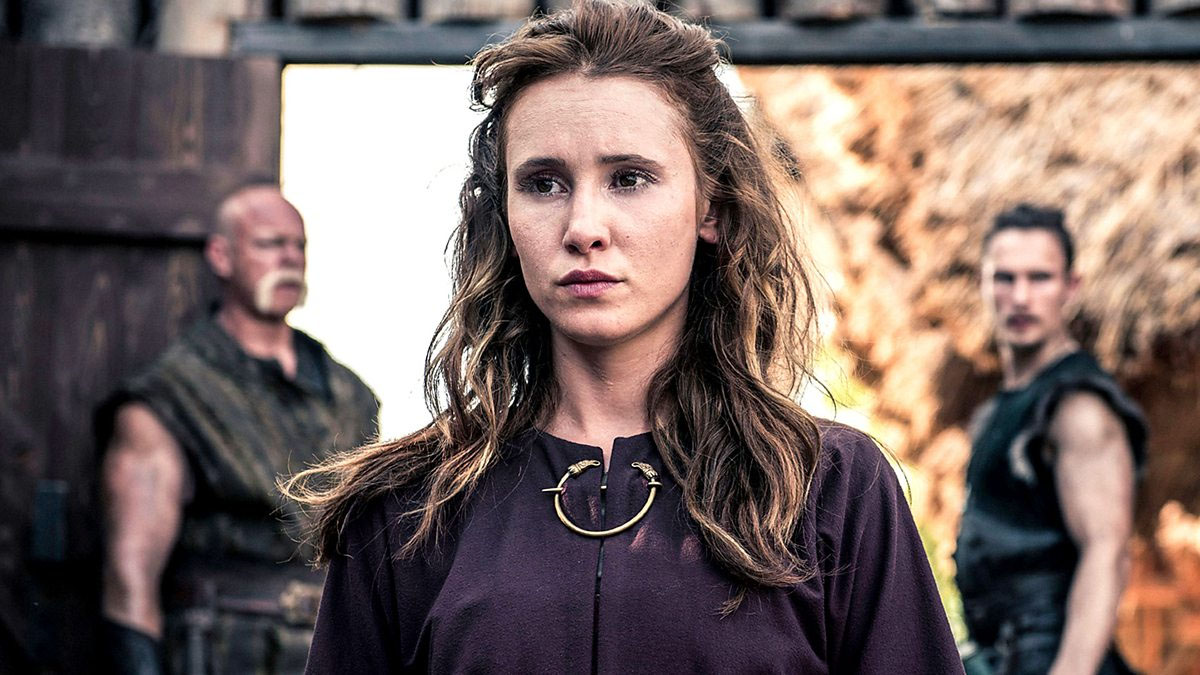 His first love Brida married Ragnar. Mildrith joined a convent. Iseult was killed by Skorpa. Gisela died in childbirth, and Skade (not a love interest in the season) was drowned in a lake. There are bags of carrots in my fridge with more longevity than some of Uhtred's relationships with women. His spinning carousel of partners though, means fresh blood for the TV show. According to the books, Dane mistress Sigunn is next on the list, that's if Aethelflaed doesn't get there first.
Ten episodes or eight?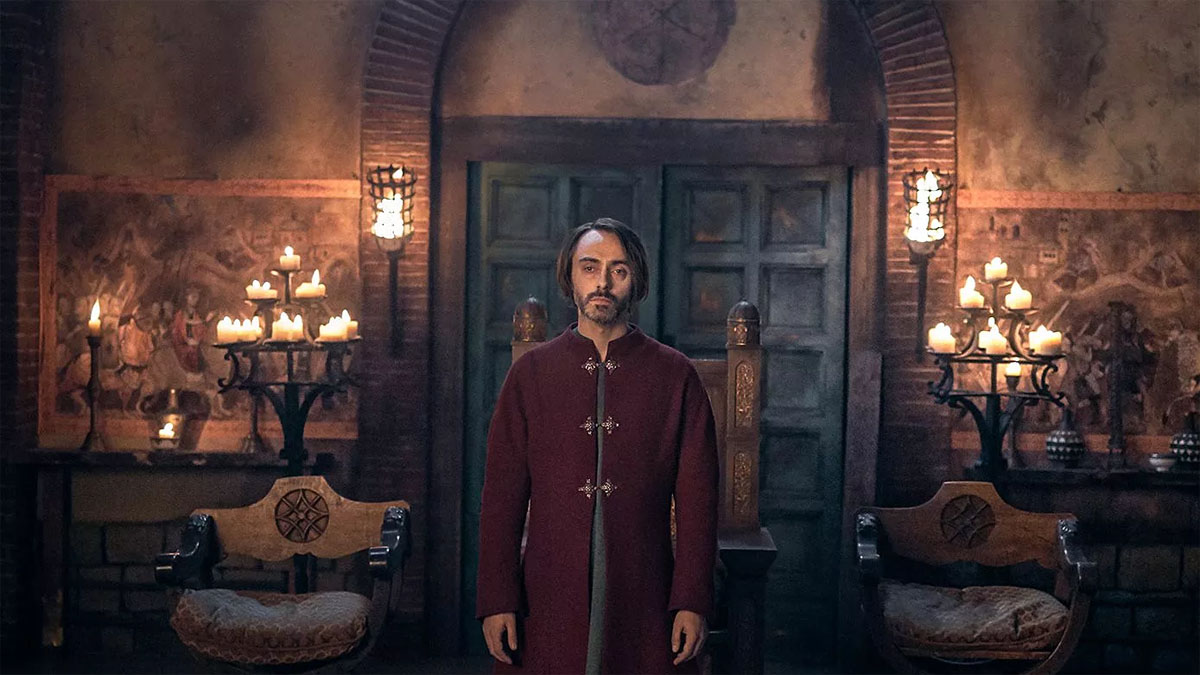 "The chronicle will grow. Pages will be added," said Uhtred of Alfred's record of Wessex. Season three saw The Last Kingdom grow by two episodes, delivering ten hours to its usual eight. Not a moment of that extended runtime was wasted. Indeed, being able to spare the time to revisit key relationships such as that between Uhtred and Brida in episode six, and to devote enough attention to Uhtred and Alfred's goodbye scenes, made season three the best and most satisfying of all. Hopefully, Netflix will be generous and give us ten episodes once again.
The downfall of pudding boy?
The Last Kingdom's version of Aethelred (Toby Regbo) is a worm. He spent season two abusing his wife, then season three plotting to murder her, all the while selfishly attempting to shore up his own power and shirk his royal responsibilities to Alfred's dream of a united England. Then to cap it all, he stabbed his closest advisor Aldhelm in the gut. We need to see Aethelred fall, and for it to be really satisfying, his demise should come hand in hand with…
The rise of Aethelflaed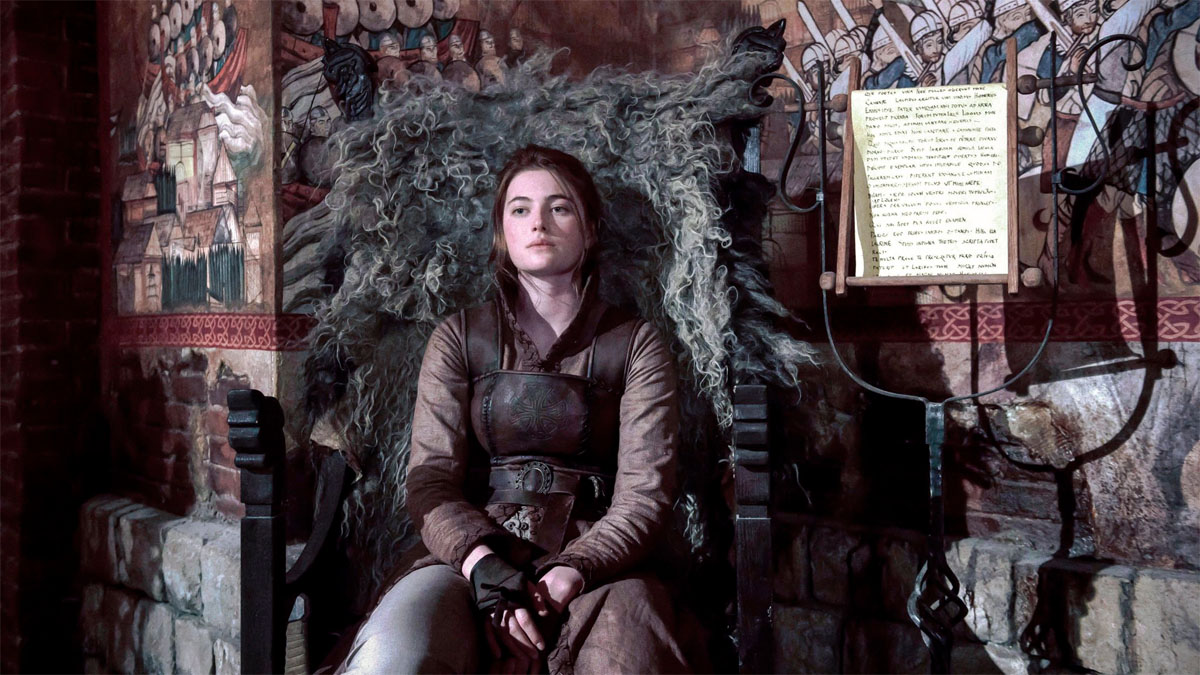 Alfred's daughter is now the Lady of Mercia, commanding both respect and armies wherever she goes. Seeing Millie Brady's character ride, sword aloft, into battle with her troops at the end of season three was a thrilling sight. Let's have plenty more from the warrior queen, who is growing in both strength and wisdom. Well, somebody needs to fill the considerable hole left by the departure of David Dawson's King Alfred.
The return of the old gang
Finan (Mark Rowley), Osferth (Ewan Mitchell) and Sihtric (Arnas Fedaravicius) came into their own in season three. Their relationships with Uhtred grew, as did their individual characters, and it quickly felt as though a real gang had formed. Given the dramatic potential of any of the supporting cast's loss, it'd be naive to hope that everyone we love survives the next season. That said, please don't kill any of them, or Hild, or Brida or Father Beocca. And if they absolutely have to die, make it a good death. 
Peace for Father Beocca?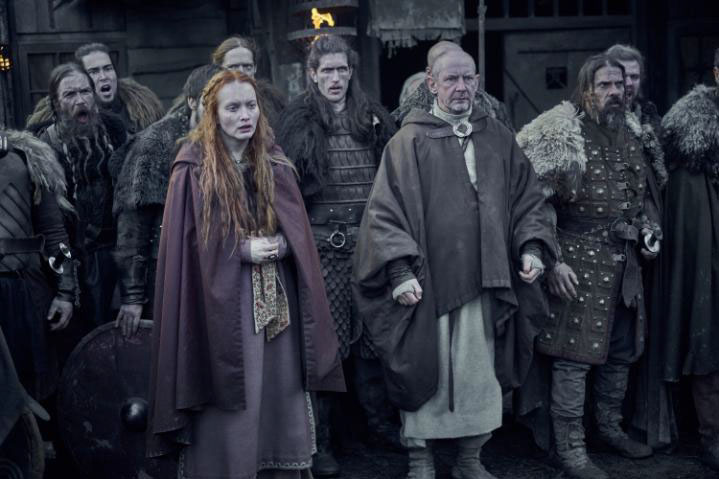 This one's a wish-list item. Ian Hart's priest experienced the joys of love and the devastation of grief in season two and three. The painful loss of Thyra drove him to bloody vengeance in season three's final battle. What next? Fingers crossed the writers conjure him up a peaceful parish, a garden to tend, and comfort for the rest of his days.
SHIELD WAAAAALLLLLL!!!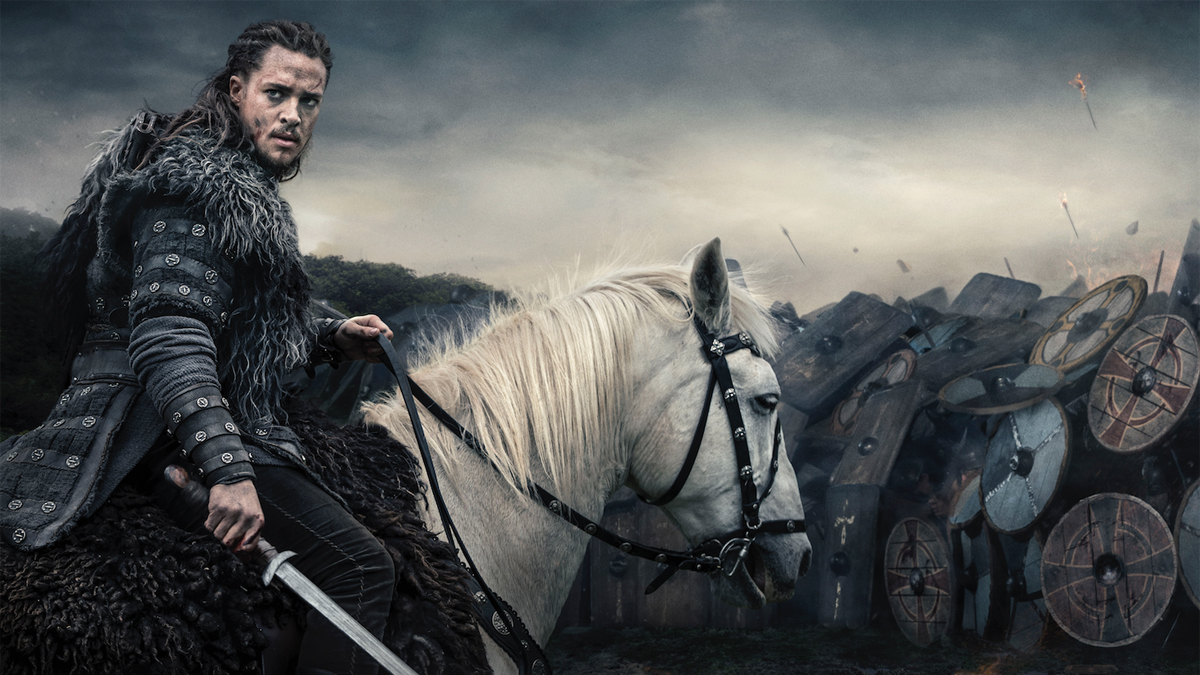 Battles. Muddy, bloody, massive battles featuring entire Hungarian villagefuls of extras screaming "To Valhaaaaaalla!" and forming shield walls. From two fighters forming the square to expansive set pieces, The Last Kingdom gives good battle, and we want more of it.
Most of all: season five please
There are already the next two Saxon Stories books—Warriors Of The Storm and The Flame Bearer—ready and waiting to be turned into another season. Come on, Netflix, do the right thing.
We'll bring you news on The Last Kingdom season four as soon as we get it.