Features
The Crown Season 5 Cast: Meet the New Characters and Actors
Jonny Lee Miller, Imelda Staunton, Marcia Warren, James Murray and Senan West are the new faces of the royal family and other historical figures in The Crown's penultimate season.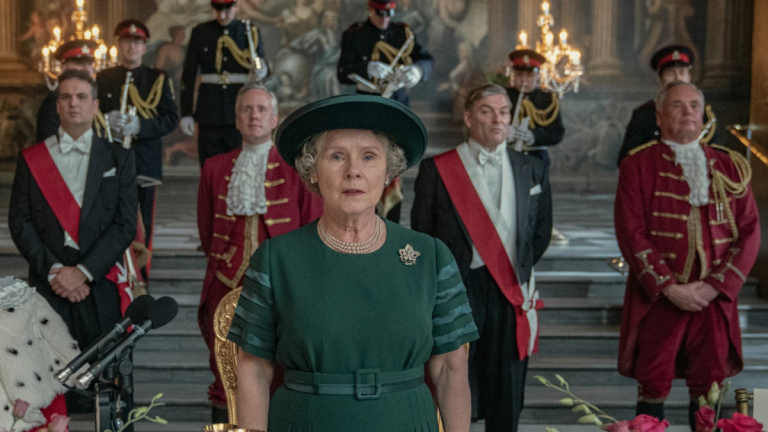 Since The Crown launched on Netflix in 2016, it's become a monumental hit, including being the first show to win all seven major drama category awards during the 2021 Emmys. And now it's back for its fifth, and penultimate, series.
There's a particular buzz around this latest season of this fictional dramatisation of the life of Queen Elizabeth II: not only is there a major cast change for the second time (the royals all switched to new actors after season two, as the timeline moves forward through the decades), it will also be the first time a new series airs since the deaths of Queen Elizabeth and her husband Prince Philip.
Season five will cover the 1990s, arguably one of the royal family's most difficult decades. They endured a major fire at Windsor Castle, the messy public breakdown of Charles and Diana's marriage, and the leadup to the tragedy of Diana's death in a car crash in Paris.
Netflix released this explosive-looking official trailer in October:
Let's take a closer look at the new cast of The Crown and where you've seen them before:
Imelda Staunton as Queen Elizabeth II
We'll see the Queen face her period of strongest criticism in season 5 of The Crown, covering events including the multiple scandals of 1992, or her 'annus horribilis' as she famously described it. Previously played by Claire Foy and Olivia Colman, Imelda Staunton will play the Queen in series five and six.
A stage and screen veteran, Staunton is most recognised for playing Harry Potter baddie Dolores Umbridge, as well as her Oscar-nominated starring role in Vera Drake, plus BAFTA-nominated appearances in Return to Cranford and The Girl. For Doctor Who fans, she played the voice of Interface in 2011 episode 'The Girl Who Waited', during Matt Smith's era.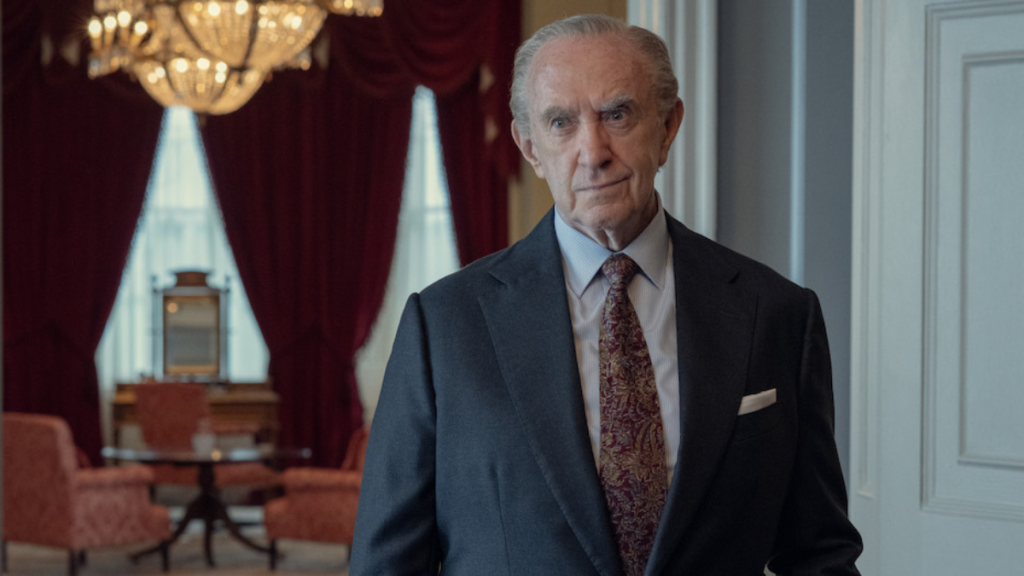 Jonathan Pryce as Prince Philip
Showing no signs of slowing down in his later years, in series five we'll see Prince Philip develop a close friendship with Penelope Knatchbull, aka Lady Romsey, the wife of his godson.
Handing over the reins from Tobias Menzies, who in turn took over from Matt Smith at the start of series 3, Jonathan Pryce is another well-known name, best loved for his roles in Pirates of the Caribbean, Tomorrow Never Dies and his Oscar-nominated portrayal of Pope Francis in The Two Popes. He also played The Master in a 1999 Doctor Who short for Comic Relief.
Jonny Lee Miller as John Major
One of the most controversial plots in The Crown season five sees a fictional meeting between Prince (now King) Charles and then Prime Minister John Major plotting for the Queen to abdicate. The man himself has already described this as a 'barrel-load of nonsense'.
Jonny Lee Miller is currently best known for playing a modern day Sherlock Holmes in Elementary, and his Olivier-winning performance of the title role in Frankenstein in the West End, but he rose to fame as Sick Boy in the 1996 film Trainspotting.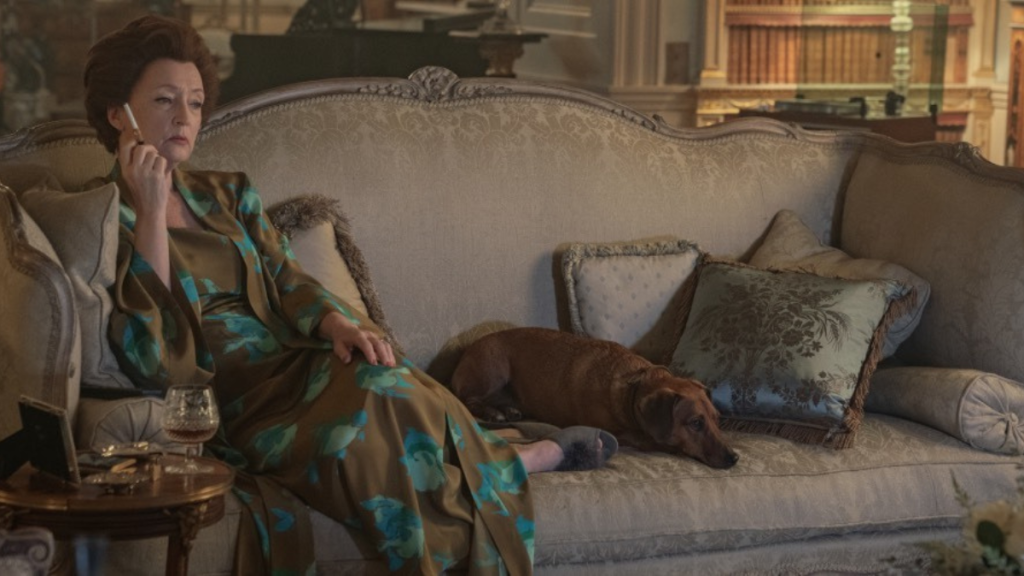 Lesley Manville as Princess Margaret
Manville plays a more settled version of the Queen's fiery sister after her tumultuous portrayals by both Helena Bonham Carter and Vanessa Kirby in previous seasons – but an unexpected reminder of a past love causes some bitter reflection in series five.
Manville earned critical acclaim for her starring role in BBC sitcom Mum, and also earned both BAFTA and Oscar nominations for her portrayal of Cyril in Phantom Thread. She recently starred in the comedy film Mrs Harris Goes to Paris.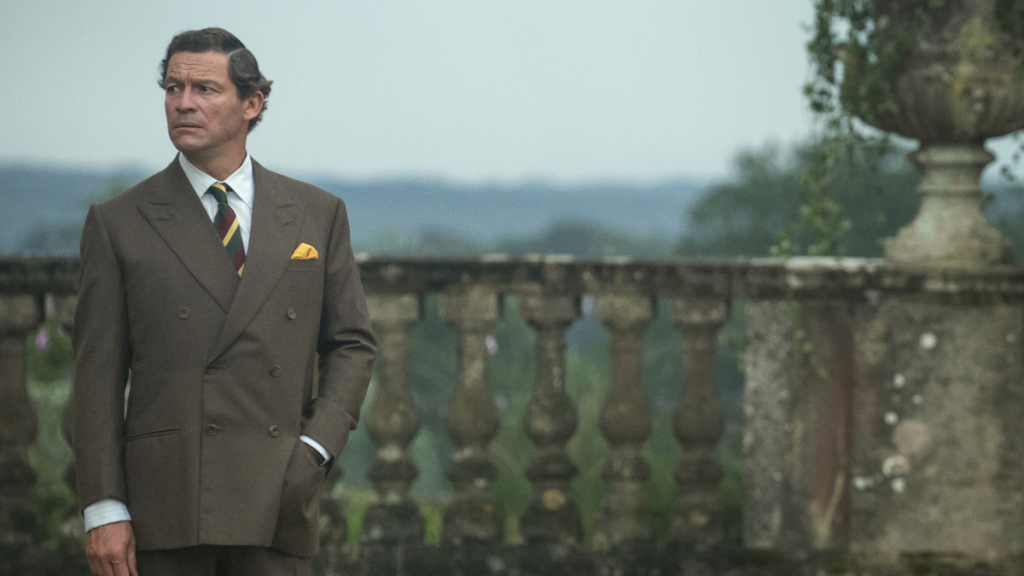 Dominic West as Prince Charles
It's a drama-packed season for Prince Charles, with his marriage breakdown, the infamous 'tampongate' phone call with Camilla and a secret plot to become king.
Dominic West takes on this controversial portrayal from Josh O'Connor. West is well-known from his roles in The Wire, The Pursuit of Love and his portrayal of serial killer Fred West in Appropriate Adult, and has recently appeared in SAS: Rogue Heroes.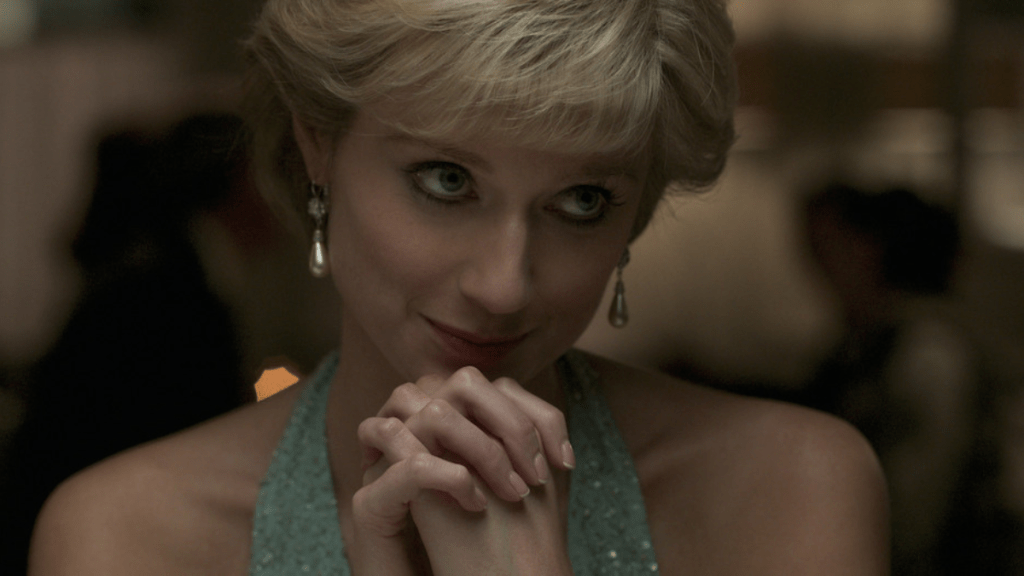 Elizabeth Debicki as Princess Diana
The tragic and controversy-filled final years of Diana Spencer's life will be a difficult watch in series five of The Crown, including her headline-grabbing interview with Martin Bashir and the buildup to her death in a Paris car crash, and the trailer suggests she will be played with eerie precision by Elizabeth Debicki. Diana was originally played by Emma Corrin in series 4.
Debicki has appeared in several high profile roles already, including Jordan Baker in The Great Gatsby, as well as appearing in The Night Manager, Widows and Tenet. She also plays Ayesha in the second and third instalments of Guardians of the Galaxy.
Olivia Williams as Camilla Parker-Bowles
Although still married to Andrew Parker Bowles, Camilla and her relationship with Prince Charles are thrust into the spotlight in series five.
Olivia Williams takes over from Emerald Fennell this season. She's known for her award-nominated roles in The Ghost Writer and An Education, as well as playing Anna in The Sixth Sense.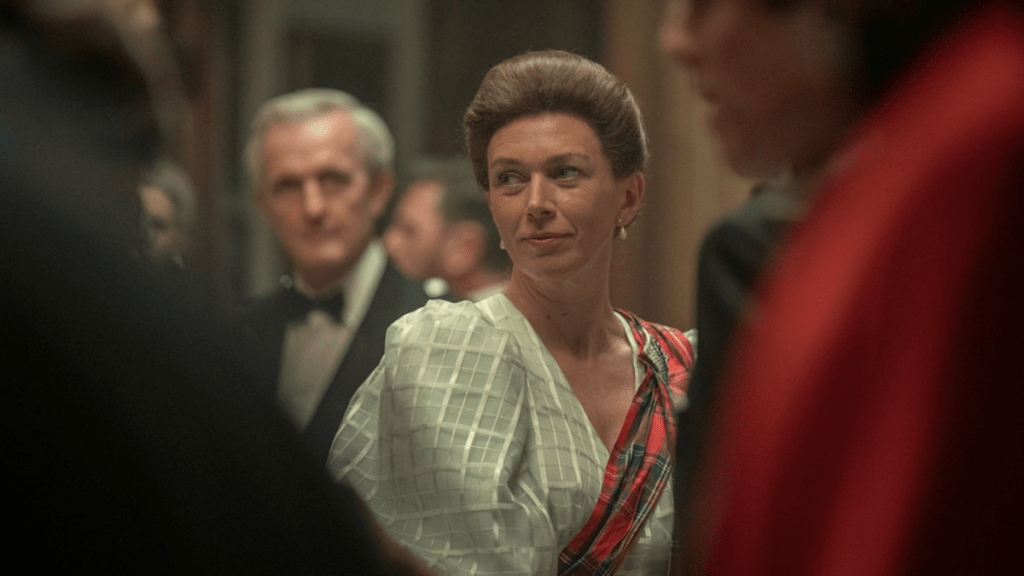 Claudia Harrison as Princess Anne
We'll see the breakdown of Anne's marriage in series five, as well as an eyebrow-raising new romantic interest arriving on the scene.
Taking over from Erin Doherty, Claudia Harrison is best known for playing Annie in crime drama Murphy's Law alongside James Nesbitt, as well as her role in The Cat's Meow. More recently, she played Dr Aveling in Humans.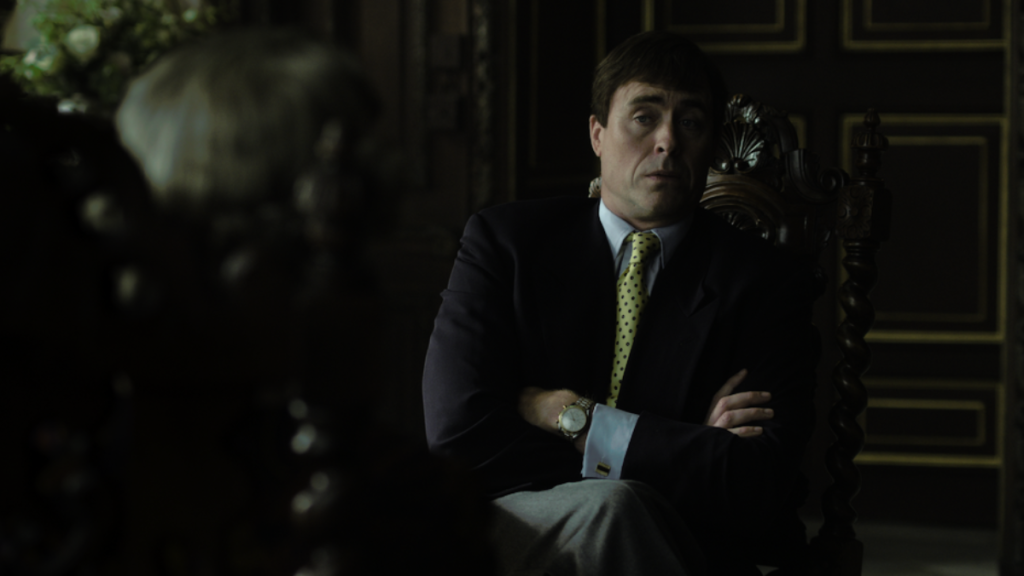 James Murray as Prince Andrew
It's the first time we'll see Prince Andrew portrayed in The Crown, as his marriage to Sarah Ferguson hits the rocks in series five.
The unenviable task of portraying him is undertaken by James Murray, who you may recognise from sci-fi dramas like Primeval and Defiance, and he also appeared in Russell T Davies drama Cucumber.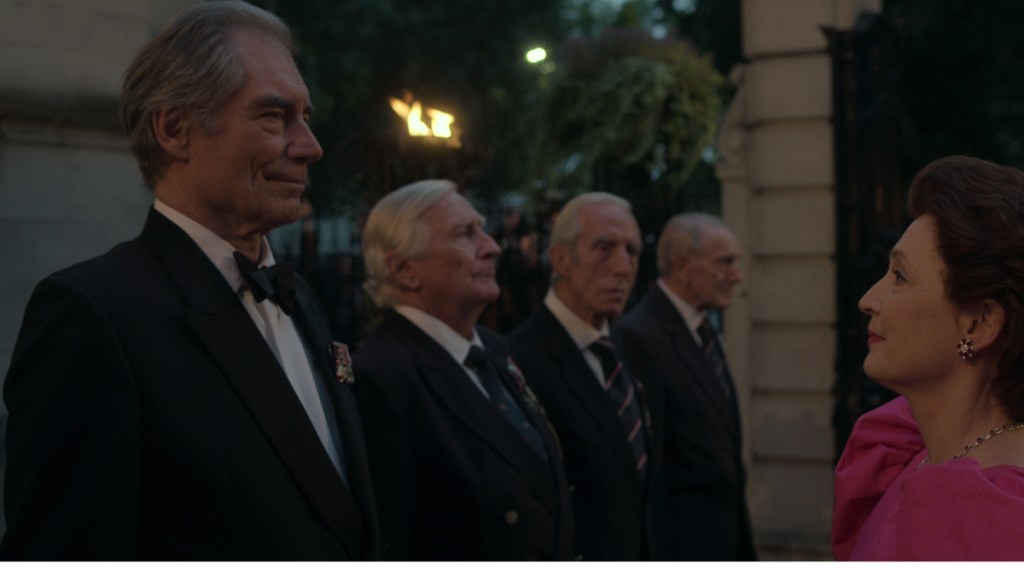 Timothy Dalton as Captain Peter Townsend
The thwarted romance between Captain Peter Townsend and Princess Margaret was a key plot in early seasons of The Crown, as the Princess was forbidden to marry the divorced Royal Air Force officer (and former courtier to her father King George VI). Back then, Townsend was played by Ben Miles, and in season 5, he's played by Bond, Penny Dreadful and Hot Fuzz actor Timothy Dalton.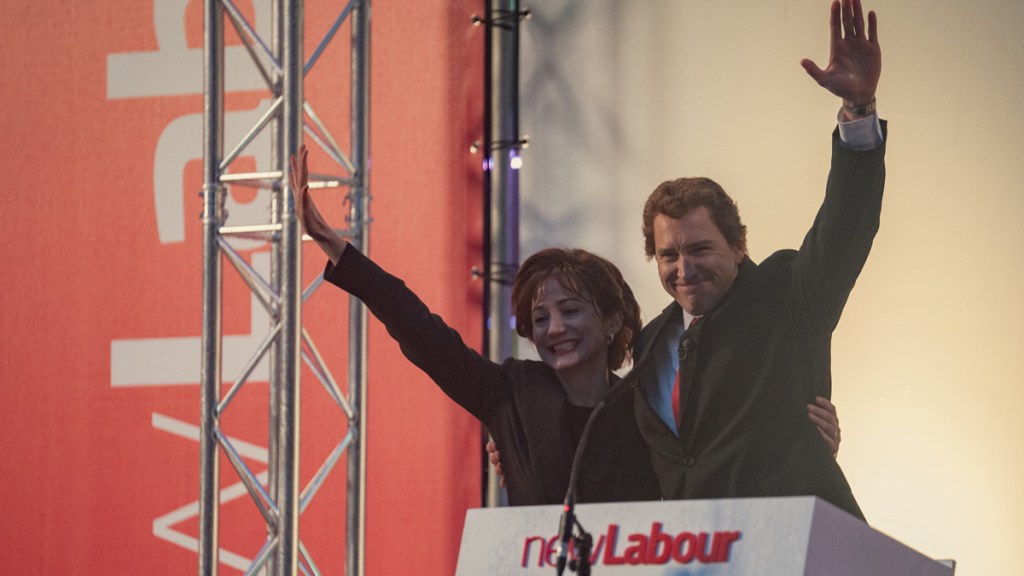 Bertie Carvel and Lydia Leonard as Tony Blair and Cherie Booth
In the final episode of Season 5, the Labour Party sweep to victory in the May 1997 General Election, led by Tony Blair. The former PM is played by Bertie Carvel, a familiar face from Doctor Foster, Jonathan Strange & Mr Norrell, The Sister and the stage production of Dennis Kelly and Tim Minchin's Matilda: The Musical (now a feature film starring Emma Thompson in Carvel's Miss Trunchbull role). Barrister Cherie Booth, married to Blair, is played by Lydia Leonard, most recently seen in BBC/HBO's Gentleman Jack and Prime Video's Call My Agent English-language remake 10 Percent.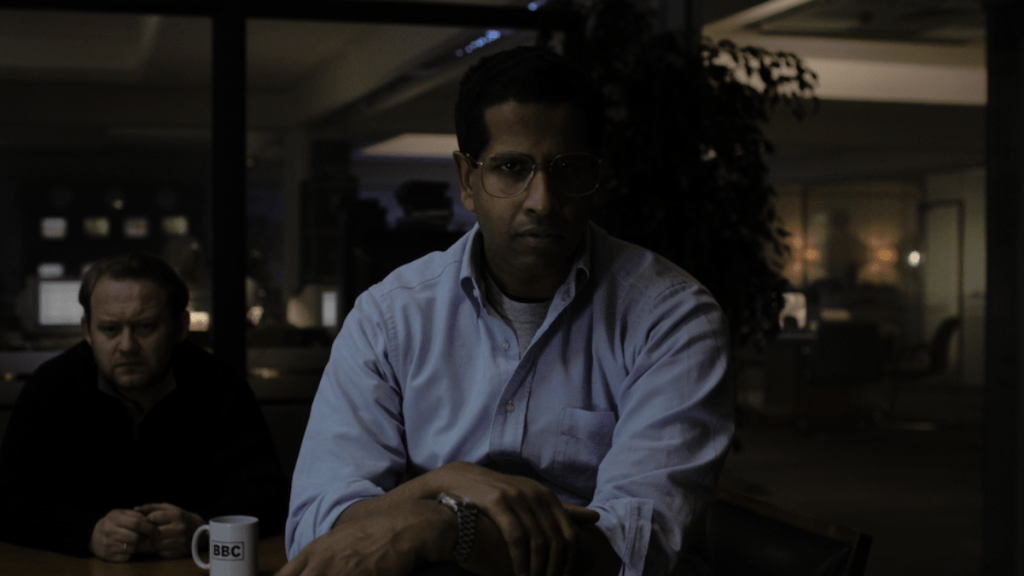 Other cast members
Fittingly, Dominic West's own son, newcomer Senan West, will play his on-screen son, Prince William. Marcia Warren (Vicious) takes on the role of the Queen Mother from Marion Bailey, whereas Sam Woolf gets one of his first major roles as Prince Edward after one-off appearances in shows like Call the Midwife. Natascha McElhone (Designated Survivor) will portray Penelope Knatchbull, and Outlander's Andrew Steele will play journalist Andrew Morton, with Humayun Saeed (a major star in Pakistani TV and film) taking on the role of heart surgeon Hasnat Khan.
Interestingly, it's not the first time Prasanna Puwanarajah will play BBC journalist Martin Bashir – he also portrayed him in 2013 film Diana. Salim Daw (Oslo) will play Egyptian businessman Mohamed al-Fayed, and his son Dodi Fayed will be portrayed by The Kite Runner's Khalid Abdalla.
Series Five of The Crown is released on Netflix on Wednesday 9th November