News
Netflix's The Crown Will Have a Season Six After All
After announcing it would end after season five earlier this year, The Crown on Netflix has been officially renewed for a sixth season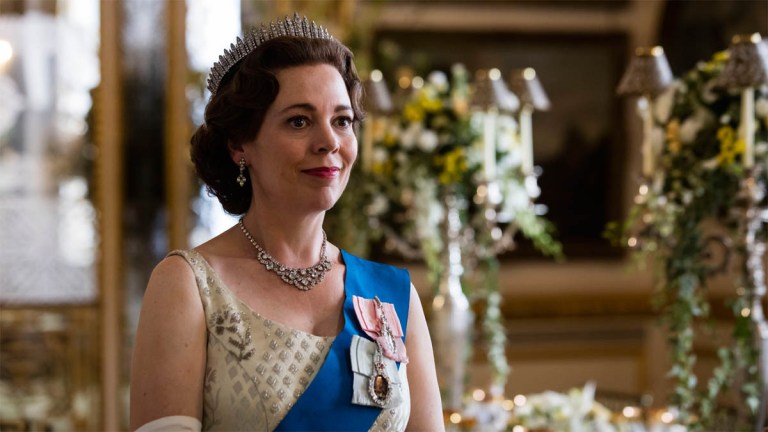 Rumblings from the palace! After it was announced in late January that, contrary to the original plan for Netflix's glossy royal drama to run for a total of six seasons, The Crown would be ending after just five, that's all been reversed. The streaming giant confirmed today that it's now back to the original blueprint: The Crown will end after season six.
The news was an exclusive from UK publication Broadcast, quickly confirmed by the streamer's official Netflix UK & Ireland Twitter account:
As Broadcast has it, The Crown creator Peter Morgan "reversed his decision to end it after five." Deadline is also leading with Morgan having had a change of heart. Here's his statement on the move:
"As we started to discuss the storylines for series five, it soon became clear that in order to do justice to the richness and complexity of the story we should go back to the original plan and do six seasons. To be clear, series five will not bring us any closer to present-day — it will simply enable us to cover the same period in greater detail."
That period is not expected to stretch to the present day then, though the Coronavirus-delayed fourth season, which is next on the list, is widely thought to be bringing the action all the way into 1990 by its close.
The next cohort of stars set to take over the lead roles from their current incumbents has started to build of late, with the magnificent Lesley Manville (Harlots, Save Me Too, The Phantom Thread) recently announced as taking over the role of Princess Margaret from Helena Bonham Carter.
Manville will be joined by the equally magnificent Imelda Staunton (Downton Abbey, Flesh and Blood, Harry Potter and the Order of the Phoenix) in the role of her royal sister, Queen Elizabeth II, currently played by Olivia Colman.
The last few days have seen a number of renewal and cancellation announcements from streaming giant Netflix, which is taking stock mid the global COVID-19 pandemic. There was good news for historical action-adventure series The Last Kingdom, which is set to film a fifth season. And there was bad news for teen supernatural series Chilling Adventures of Sabrina, which will end after its fourth series.
For more on what to expect from The Crown season four, which is set to welcome Gillian Anderson (so many great British actors in one place) as former prime minister Margaret Thatcher. Yes, a confusing one for many, there. Here's all the info.
The news was an exclusive from UK publication Broadcast, quickly confirmed by the show's official Netflix UK Twitter account.