Features
The Sister Cast: Russell Tovey and Bertie Carvel's Best-Known Roles
Bertie Carvel stars alongside Russell Tovey in four-part ITV paranormal thriller The Sister. Here's where you've seen the actors before...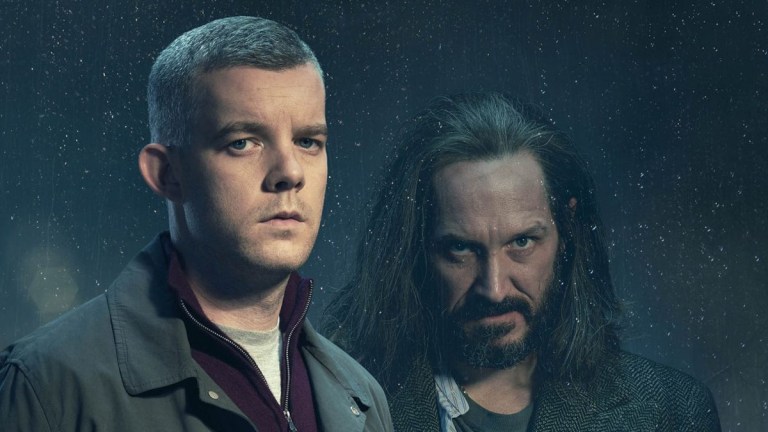 Written by Luther creator Neil Cross, The Sister stars Russell Tovey and Bertie Carvel as acquaintances connected by a long-buried, dark secret. The four-part paranormal thriller based on Cross' 2009 novel Burial, sees Nathan Redman (Tovey) and Bob Morrow (Carvel) tussle with their conscience when the past re-emerges and threatens to upend the lives they've built. Tovey and Carvel star alongside Amrita Acharia as Nathan's partner Holly, and Nina Toussaint-White as Holly's friend and a police officer investigating the disappearance of a young woman (Simone Ashley).
Leads Carvel and Tovey boast a long and healthy back-catalogue of stage and screen parts. See below for five of their most recognisable roles to date.
Bertie Carvel: Magician, Adulterer, Headmistress, Murdoch, Agatha Christie
Jonathan Strange – Jonathan Strange & Mr Norrell
Carvel was dream-casting for the role of mercurial magician Jonathan Strange in the 2015 BBC One adaptation of Susanna Clarke's rich period-fantasy Jonathan Strange & Mr Norrell (a cracker for fans of 19th century lit and astonishingly worthy of its 1000-odd page length). He was paired perfectly with Eddie Marsan as the withdrawn and bookish Mr Norrell, against whom Carvel's Strange appeared even more, well… strange. Carvel played the character as part Dr Frankenstein, part Lord Byron, with his own sense of mischief and unpredictability. Magic.
Miss Trunchbull – Matilda the Musical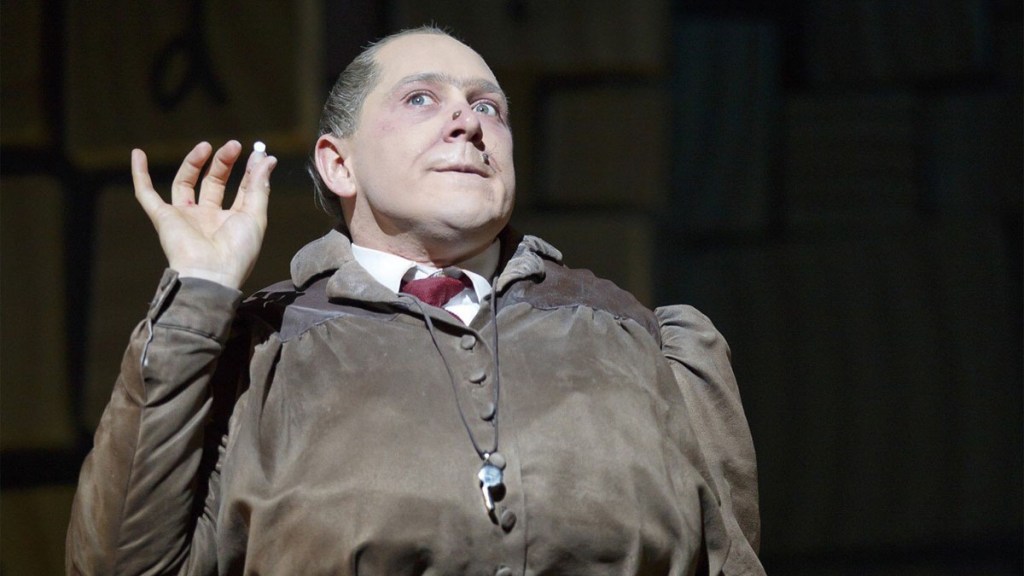 Roald Dahl's villains are legendary, and on stage, Bertie Carvel made the antagonist of Matilda the Musical unforgettable. Plumped out with padding, a hump, warts, a wig and a weightlifter's belt, he didn't play the terrifyingly sadistic headmistress for laughs, but got them anyway. Carvel won an Olivier award for the performance, and was nominated for a Tony. In the upcoming film version of the Dennis Kelly and Tim Minchin musical, Voldemort himself, aka Ralph Fiennes, is reported to be picking up the Miss Trunchbull role.
Simon Foster – Doctor Foster
For a brief period in 2015, a Bertie Carvel character became the most-hated man in the country. As the cheating husband of Suranne Jones' titular character in BBC drama Doctor Foster, he became a dartboard target for wronged women everywhere. Smug, arrogant and apparently conscience-free, Simon Foster's extra-marital affair with Jodie Comer's Kate was all anybody talked about.
Rupert Murdoch – Ink
Carvel won a coveted Tony award for his role as media mogul Rupert Murdoch in Ink, a play by Quiz and This House playwright James Graham, set against the backdrop of the late sixties as a young Murdoch buys UK tabloid newspaper The Sun.
Zachariah Osborne – The Pale Horse
One of Carvel's most recent and prominent screen roles saw him join the twisted Sarah Phelps-Agatha Christie universe. In two-part adaptation The Pale Horse, he plays Zachariah Osborne, a car mechanic who becomes obsessed with the idea that he and lead Mark Easterbrook (Rufus Sewell) have been cursed by witches…
See also: Frank Temple in Baghdad Central, Finn in Babylon
Russell Tovey: History Boy, Werewolf, Slacker, Gamer, Everyman
Rudge – The History Boys
Both on stage at The National and on screen for the 2006 film adaptation of Alan Bennett's The History Boys, Russell Tovey played Rudge, one of a group of sixth-formers taking the Oxford entrance examination in the 1980s. Alongside Tovey, the play's cast has included Dominic Cooper, James Corden, Sacha Dhawan and Matt Smith, all of whom went on to very big things.
George Sands – Being Human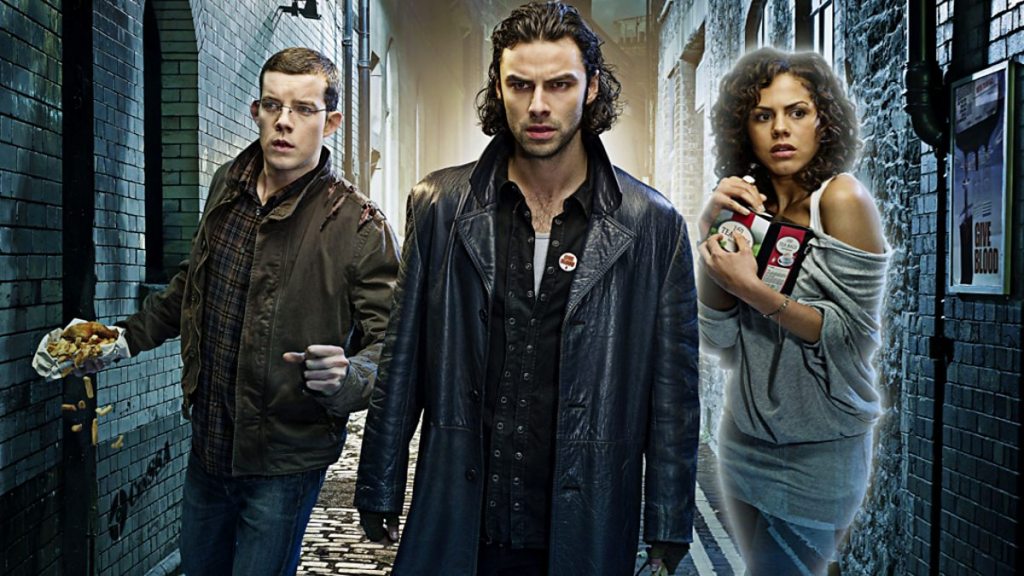 Supernatural drama Being Human was never quite the same after the series three departure of the original cast (well, not the original original cast, which had Andrea Riseborough as Annie, didn't have Poldark's Aidan Turner as Mitchell, but did have The Crown's Claire Foy as George's ex-fiancée Julia). Russell Tovey was there from the start as werewolf George, the beating heart of the Bristol-based flat-share.
Steve – Him & Her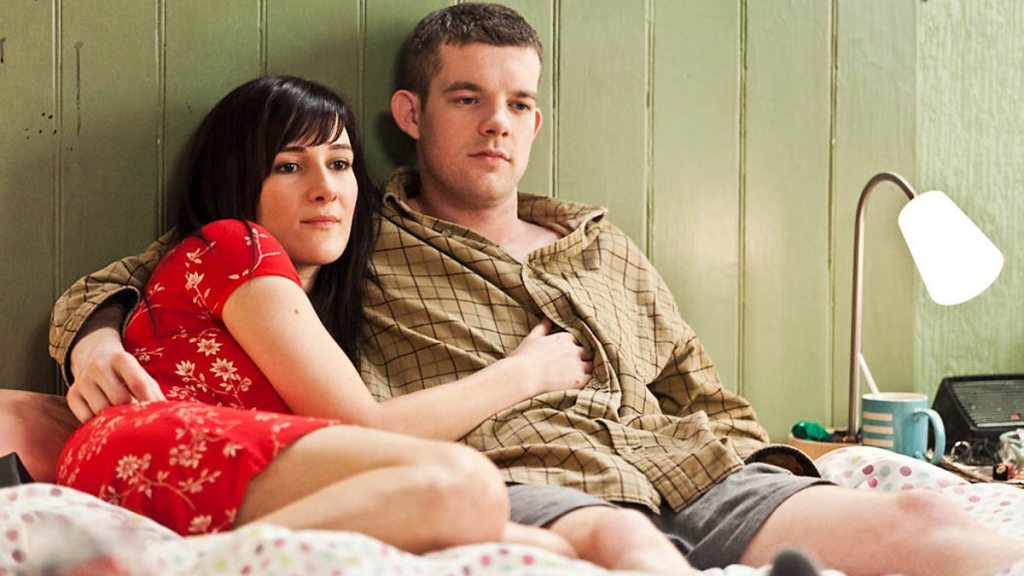 Russell Tovey made a terrific pair with Sarah Solemani (who's written the currently-in-production BBC drama Ridley Road) in low-key BBC comedy Him & Her. Becky and Steve were loveable slobs whose inertia meant their sitcom's action never left the confines of their filthy flat. No matter, because they were subject to an onslaught of grotesquely comic visitors, from Becky's sister Laura (Kerry Howard) to upstairs neighbour Dan (Joe Wilkinson).
Kevin – Looking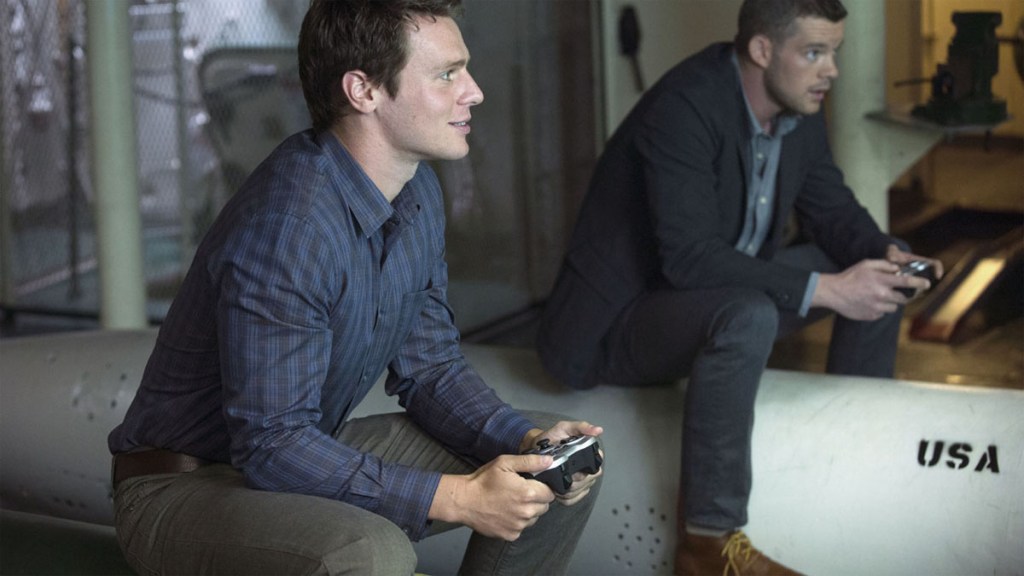 Celebrated HBO comedy-drama Looking was hailed by many critics as the male, gay answer to Lena Dunham's Girls over its three-season lifespan between 2014-2016. The series won well-deserved plaudits for its funny, touching and frank portrayal of the lives of gay men living in San Francisco, navigating career, love lives and family. Tovey played video-game genius Kevin, the boss and sometime love interest of lead Patrick (Jonathan Groff).
Daniel Lyons – Years and Years
Without spoilers, Tovey's character has a heart-wrenching and gripping storyline in Russell T. Davies' Years and Years. The six-part BBC series follows three generations of a Manchester family from the present day years into the future, where modern politics, the economy and division over immigration have all worsened in the UK. It's a powerful drama, and Tovey is right at its heart.
See also: Henry Knight in Sherlock 'The Hounds of Baskerville', Midshipman Frame in Doctor Who, Budgie in Gavin & Stacey, Jake in Flesh and Blood, Ray Terrill in the Arrowverse 'Crisis on Earth X'
Spooky drama The Sister airs at 9pm on Monday 26th, Tuesday 27th, Wednesday 28th and Thursday 29th on ITV.