Features
The Best Legal Dramas to Watch After Suits
Looking for your fix of lawyers, plaintiffs, and gavels? Here are some legal dramas on TV to consider.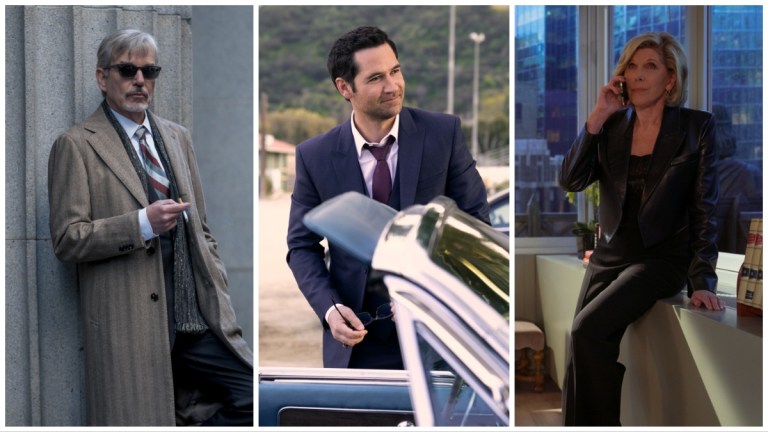 Forgive us if we occasionally sound surprised or bemused in our coverage of the Suits streaming phenomenon. It's just that an innocuous 2010s cable series suddenly becoming a monster hit on streaming is a fairly perplexing experience.
Streaming services like Netflix and Peacock, both of which host multiple seasons of Suits (eight for Netflix, all nine for Peacock), spend untold millions trying to produce their own original hits only for a USA Network series from years ago to blow them all out of the water. People quite simply can't get enough of the legal machinations of Harvey Specter (Gabriel Macht), Michael Ross (Patrick J. Adams), and the rest of the personnel a their constantly-changing law firm.
Why, exactly, has Suits in particular become such a hit? We'll leave that one for the sociologists. But the show's success this summer has made one undeniable fact of TV life clear: legal dramas are great! For decades, television audiences have enjoyed legal dramas as the yin to crime dramas' yang. If criminals are being caught in all of these police and detective procedurals, then surely we need some prosecutors to try them and lawyers to defend them? Thankfully, the medium has been happy to provide exactly that.
If you just finished all nine seasons of Suits and its spinoff Pearson and are still looking for more courtroom action, allow us to make the following recommendations. Just a quick note on eligibility though: we've tried to keep this to just legal dramas, which disqualifies comedies like Ally McBeal and Night Court. Additionally shows like Better Call Saul, while great, fall more in their own category than a traditional "legal drama" if that makes any sense. Basically, if you can imagine a judge overruling an objection by saying "but watch yourself, counselor: you're on thin ice" then that's the kind of show we're talking about here.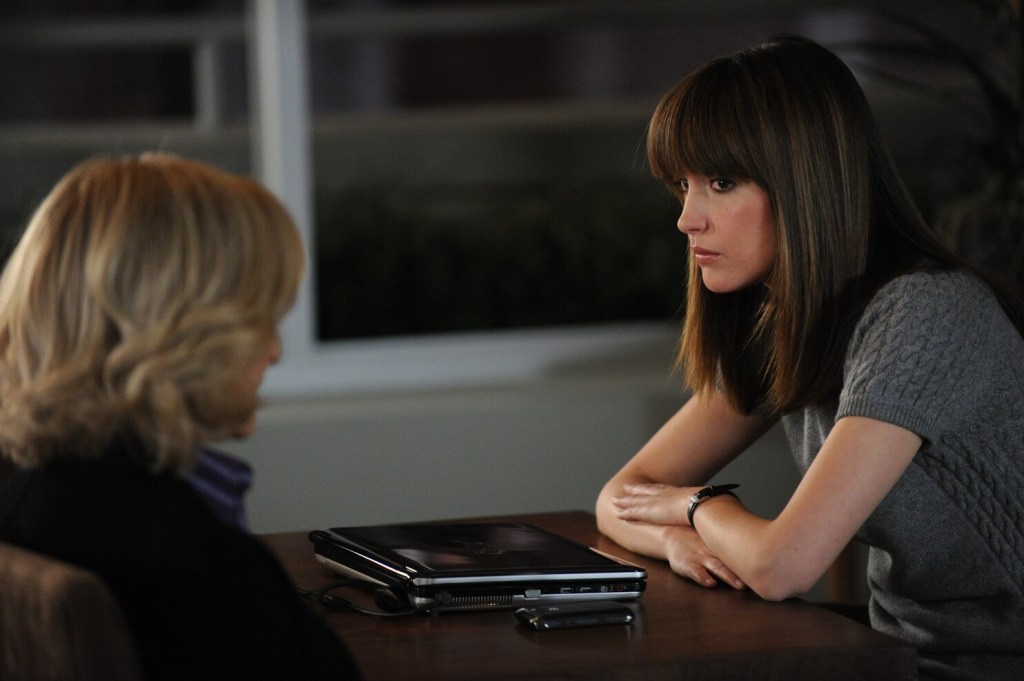 Damages
Available on: Hulu (U.S.), Disney+ (U.K.)
Falling comfortably into the "legal thriller" category, Damages stood out among FX's already-stacked mid-2000s programming schedule. The show follows lawyer Patty Hughes (Glenn Close) and her young protege Ellen Parsons (Rose Byrne) as they tackle only the highest profile cases. The show was notable for its format that followed a new major case every season and its impressive rotating cast of supporting actors that included the likes of William Hurt, Martin Short, Marcia Gay Harden, Timothy Olyphant, and more.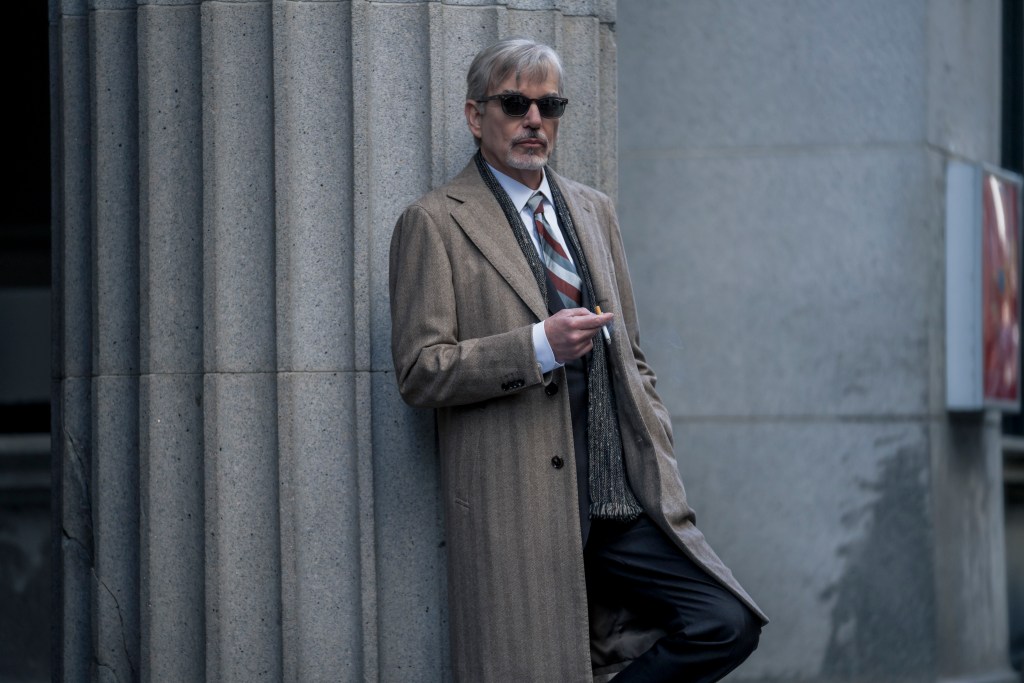 Goliath
Available on: Prime Video (U.S. and U.K.)
The "tortured ethical lawyer" archetype is a popular one on television and nowhere is it played better than by Billy Bob Thornton on Prime Video's Goliath. Through four solid seasons, Thornton plays Billy McBride, a brilliant but troubled litigator who is just trying to get back into the game to help people. Created by legal drama mastermind David E. Kelley, Goliath puts decades off of tv court show knowledge to use in one slick package.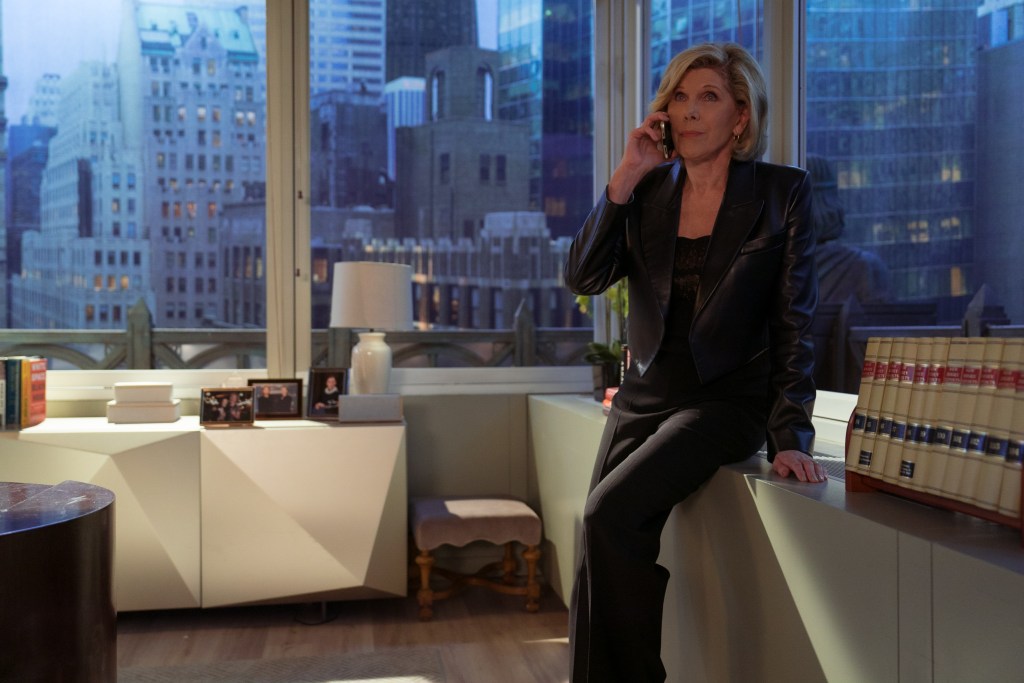 The Good Fight
Available on: Paramount+ (U.S. and U.K.)
While CBS's The Good Wife took a moment to fully embrace its legal drama potential, its spinoff The Good Fight hit the courtroom ground running and never looked back. This six-season series follows The Good Wife litigator Diane Lockhart (Christine Baranski) as she tries to resurrect her career at a prominent Chicago law firm. The Good Fight leaned in to the Trump era of politics and pondered the many legal questions it raised. So it remains to be seen how well the show's social references will age but there's no doubt its storytelling will hold up for the long haul.
How to Get Away with Murder
Available on: Netflix (U.S. and U.K.)
The story of network television in the 2010s was basically uber TV writer Shonda Rhimes trying her hand at every possible dramatic genre and knocking them all out of the park. Grey's Anatomy mastered the medical drama format. Ditto for Scandal and political thrillers. Then in 2014, along came How to Get Away with Murder to metaphorically slay the legal drama category too. Starring Viola Davis as criminal defense attorney Annalise Keating, How to Get Away with Murder begins with a murder plot at a law school and never lets its foot off the gas from there.
Kavanagh QC
Available on: BritBox (U.S.); For purchase on Amazon and Apple TV (U.K.)
Airing on ITV from 1995 to 2001, Kavanagh QC answers the question on every American's mind: yes, British lawyers really do wear those wigs! Of course, lead character James Kavanagh (John Thaw) is not technically a lawyer but a barrister who hails from a middle class background. While the U.K. has many modern legal dramas of note (mostly thanks to Peter Moffat and his run of Criminal Justice, North Square, and Silk), we felt it appropriate to honor one of the O.G.s for this list. And James Kavanagh is nothing if not a true original.
Law School
Available on: Netflix (U.S. and U.K.)
Like How to Get Away with Murder, South Korean series Law School understands that the only thing that can improve a legal drama is when all the lawyers are young and hot. Set in Hankuk University Law School, this JTBC 16-episode effort follows the stories of future litigators and their professors. That setting alone would be enough to set Law School apart from the pack but the murder of an educator at the school really kicks things up a notch.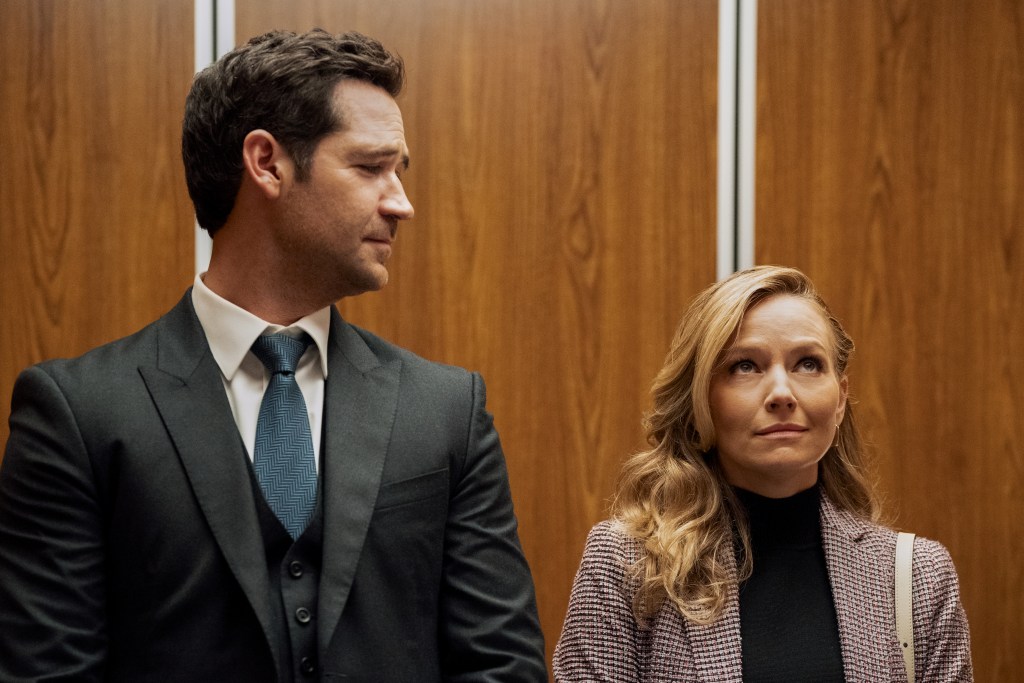 The Lincoln Lawyer
Available on: Netflix (U.S. and U.K.)
Netflix's recent hit The Lincoln Lawyer brings together some of the heaviest hitters in the legal genre to create Suits-levels of streaming catnip for viewers. Based on a character created by prolific author Michael Connelly and produced by courtroom TV mastermind David E. Kelley, The Lincoln Lawyer tells the story of a lawyer … and his Lincoln. Lead character Mickey Haller (Manuel Garcia-Rulfo) handles legal cases out of the back of his Lincoln Navigator as he's trying to get his life back in order following addiction issues, adding a level of emotional resonance to the proceedings. You may remember this concept from the Matthew McConaughey-starring 2011 film of the same name, but we think it all works better in an episodic format.
Perry Mason
Available on: Freevee (U.S.)
This entry doesn't refer to HBO's recent Perry Mason reboot (though that is very good and worth your time) but the classic original. There's a reason why stunning confessions in court have come to be known as "Perry Mason moments" and it's because of the everlasting legacy of this superb procedural. First popping up in Erle Stanley Gardner's detective fiction, Perry Mason made the jump to television on CBS in 1957. Through nine seasons and nearly 300 episodes, Raymond Burr's depiction of the titular attorney became the blueprint for pretty much every episodic legal story to come.
The Practice
Available on: Prime Video (U.S.), Hulu (U.S.); For purchase on Amazon, Apple TV, and Google Play (U.K.)
We've talked about TV producer David E. Kelley's legal drama prowess in other entries on this list. But thanks to the magic of alphabetical order, we have now arrived at his first and arguably best legal drama. Premiering in 1997 (the same year as his other legal effort, the surreal comedy Ally McBeal), The Practice is one of the most influential TV shows of its kind. Kelley claims he created the series partially as a response to L.A. Law and its romanticized depiction of the legal system and that makes sense given the show's biting, often cynical sense of humor. After eight well-received seasons, The Practice would enjoy a second life with its William Shatner and James Spader-starring spinoff Boston Legal.