Features
The Suits Spinoff That You Forgot Happened
After the streaming success of Suits, is a spinoff in the works? It turns out you may have already missed it.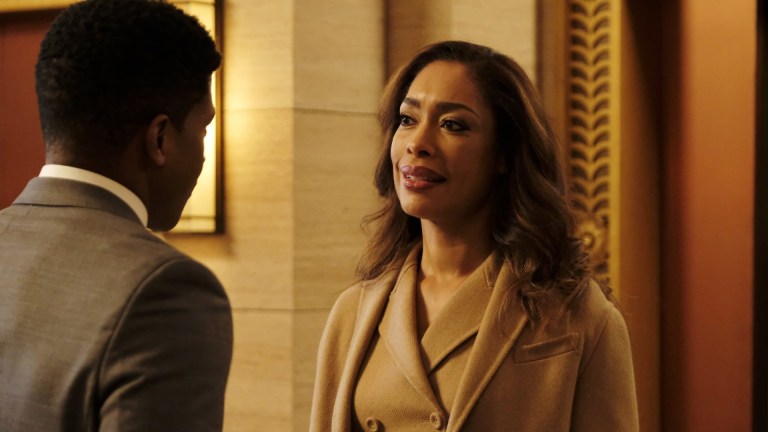 USA Network legal drama Suits has entered an important second phase in its TV life. After airing throughout the 2010s on basic cable, the show about a very busy New York law firm has become an unexpected hit in the streaming world.
Though all nine seasons of the series have been available to stream on Peacock for awhile now, the addition of the first eight seasons to Netflix on June 17 helped supercharge its popularity. According to Nielsen, Suits has broken streaming records with the number of minutes it was streamed across multiple platforms this summer. Anecdotally, you may even know of several folks cranking through the show's 134 episodes right now – or maybe that person is even you!
While Suits' "second phase" as a bona fide streaming phenomenon is an impressive achievement for any show with cable origins, there is still one more phase in the TV life cycle it needed to conquer: a spinoff. And believe it or not, Suits already reached that phase well before its streaming era began and before its cable era even ended.
Premiering on July 17, 2019 (the same day as the final season of Suits' premiere) political drama Pearson starred Suits character Jessica Pearson (Gina Torres) and was the show's attempt at building out a proper TV franchise. Suffice it to say, that attempt didn't go so well. Pearson's first and only season came and went with such little fanfare that even ardent Suits watchers could be forgiven for not knowing it ever existed.
Thankfully, the internet remembers. So allow Den of Geek to tell you everything you need to know about the Suits spinoff that time forgot.
What Was The Suits Spinoff Pearson About?
As its name suggests, Pearson continues the story of Suits' very own Jessica Pearson (Gina Torres). First introduced in the pilot episode as one of the founders of the Pearson Hardman law firm (later called Pearson Darby then Pearson Specter then Pearson Specter Litt then Spencer Litt then Zane Spencer Litt then Zane Specter Litt Wheeler Williams then Specter Litt Wheeler Williams then Specter Litt Williams then Litt Wheeler Williams Bennett … look, a lot happens on this show), Pearson operated as the big boss for six seasons.
Jessica Pearson then exited the show as a main character in season 6, having been disbarred when taking the blame for Michael Ross's (Patrick J. Adams) fraud. The character would return for the following season as a recurring player as the show sets up the eventual spinoff to come in bits and pieces. In Suits season 7, Jessica has relocated to Chicago where she handles a case of police brutality against the city. In retaliation, one of the mayor's employees Keri Allen (Rebecca Rittenhouse) gets Jessica disbarred in the state of Illinois as well.
It all comes to a head in the season 7 finale, "Good-Bye," which also serves as a backdoor pilot for what would eventually become Pearson. In that episode, Harvey Specter (Gabriel Macht) responds to Jessica's call for aid in Chicago. She is trying to halt the destruction of the North Side Housing Project that her aunt lives in as a favor for her family. But since she is no longer a lawyer, she requires Harvey's help.
Ultimately, Harvey is unable to practice law in Illinois either thanks to a technicality exploited by the mayor's office and corrupt real estate developer Pat McGann (Wayne Duvall). So instead of a legal solution, Jessica opts for blackmail and makes it seem as though McGann was trying to buy her off. Impressed with her shenanigans, Chicago Mayor Bobby Novak (Morgan Spector) offers her a job in his administration where she can affect real change … as long as she drops her suit about the housing project.
That's where Pearson episode 1 picks up. Jessica begins her work on behalf of Mayor Novak while also trying to serve the Chicago community. Walking that fine line serves as the dramatic tension throughout the spinoff's 10-episode first season.
What Suits Actors Returned for Pearson?
As one might expect, Gina Torres as Jessica Pearson returns for Pearson. Many other characters from the season 7 backdoor pilot come back as well. Morgan Spector continues to play Chicago Mayor Bobby Novak (which is a little confusing since one of the lead characters of Suits was named Specter). The mayor's fixer Nick D'Amato (Simon Kassianides) returns as well – as do D.B. Woodside as Jeff Malone and a couple of familiar faces from the flagship series in guest star roles.
Jessica's archnemesis Keri Allen is the second lead in Pearson, yet the role is recast from Rebecca Rittenhouse to Bethany Joy Lenz. New characters include Derrick Mayes (Eli Gore) and Yoli Castillo (Isabel Arraiza).
What Happened to Pearson?
Simply put: not enough people watched Pearson to warrant further investment. The show's first season averaged around half a million viewers per episode, which was roughly half of the typical episode of Suits. As such, it was canceled shortly after its finale.
Interestingly, Pearson wasn't the only project that Suits creator Aaron Korsh eyed as potential spinoff. The show's executive producer Gene Klein recently revealed to TVLine that a Louis Litt (Rick Hoffman) series was also among the options considered.
Where Can I Stream the Suits Spinoff Pearson?
Here's the thing: you can't stream the Suits spinoff Pearson … or at least you can't stream it as part of any subscription models. Pearson is not available on any of the premier streaming services like Netflix, Hulu, Max, or even NBCUniversal's own Peacock. Episodes are only available for purchase on Amazon, Apple TV, Google Play, and Vudu in the U.S. and nowhere in the U.K.
Perhaps Suits' newfound success on Netflix and Peacock will convince a streamer to pick Pearson up one day. Until then, however, it will remain a footnote in its parent series' story of success.