Features
The 10 Best Episodes of Criminal Minds
With Criminal Minds: Evolution now underway, let's revisit the best episodes of the classic crime procedural.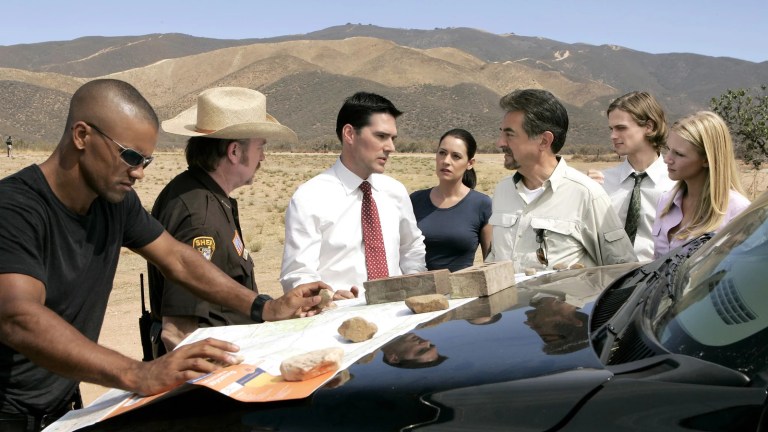 This article contains spoilers for Criminal Minds.
Criminal Minds had us hooked on the F.B.I.'s Behavioral Analysis Unit (B.A.U.) for 15 incredible seasons. The team had their wheels up for 324 episodes as they profiled some of the world's worst serial killers, while also giving viewers a glimpse into the show's main characters' lives and gifting them with some incredible celebrity guest stars along the way.
The series has been full of ups and downs as fans saw many characters come and go and come back again (yes, we're looking at you, Paget Brewster). The more notable exits included Mandy Patinkin, who left the show in season three due to his emotional distress from the dark subject matter. A.J. Cook left in season five when her contract wasn't initially renewed, but after massive outrage from fans, we saw her return quickly. We also had the departure of fan favorite Shemar Moore after 11 seasons so he could go on to star in the CBS drama SWAT and the sudden departure of Thomas Gibson due to a reported altercation on set. All of which happened before what fans thought was Criminal Minds' final episode.
When the show switched off its screens for the "final" time in February 2020, there was a glimmer of hope for its return, thanks to its passionate fanbase. The glimmer only got brighter at the beginning of 2022 when Paramount + announced they would be rebooting the show (albeit for streaming rather than network television). And this time most of the original castmembers would be returning.
So as Criminal Minds: Evolution resumes weekly episodes on Paramount+ (Jan. 12), we thought it would be a great time to reflect on 10 of the best episodes of Criminal Minds.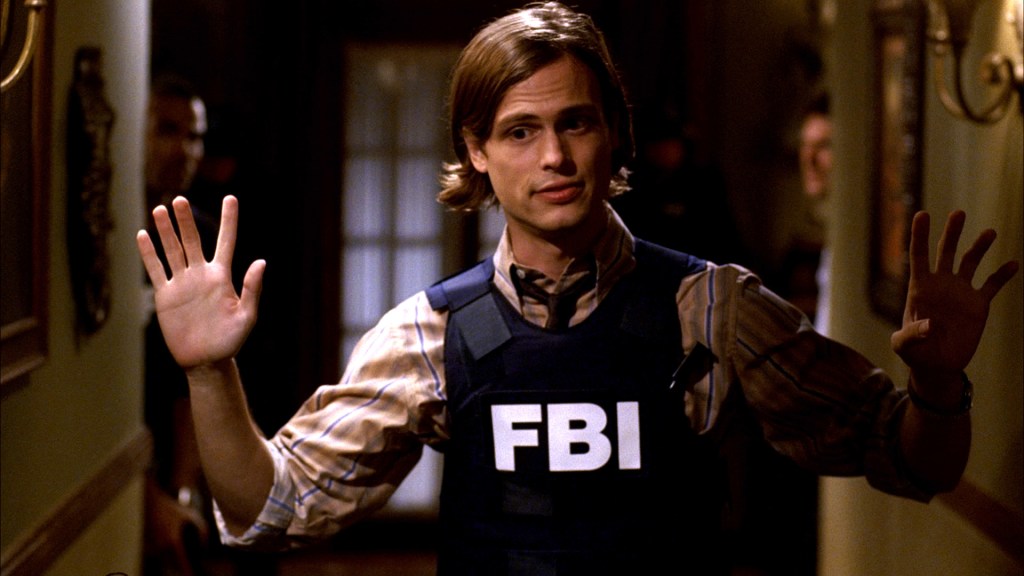 The Fisher King: Part 1 and Part 2
Season 1 Episode 22 and Season 2 Episode 1
Despite being two episodes, the season 1 finale and season 2 opening episode are one narrative arc and a story that had fans on tenterhooks. As this episode focused on the unsub Randall Garner (played by Charles Haid in the first part and Charley Rossman in the second), who in the season 1 finale saw Garner waiting to confront Elle at gunpoint, leading to her hovering on the brink of death, and in the season 2 opener wanting to send the BAU on an Arthurian quest. The episode was the beginning of the show, illuminating us on the personal lives of the team as we learnt about how "The Fisher King: Part 2" all linked back to Reid's mother (Jane Lynch) and his guilt over his reluctance to visit her in the hospital.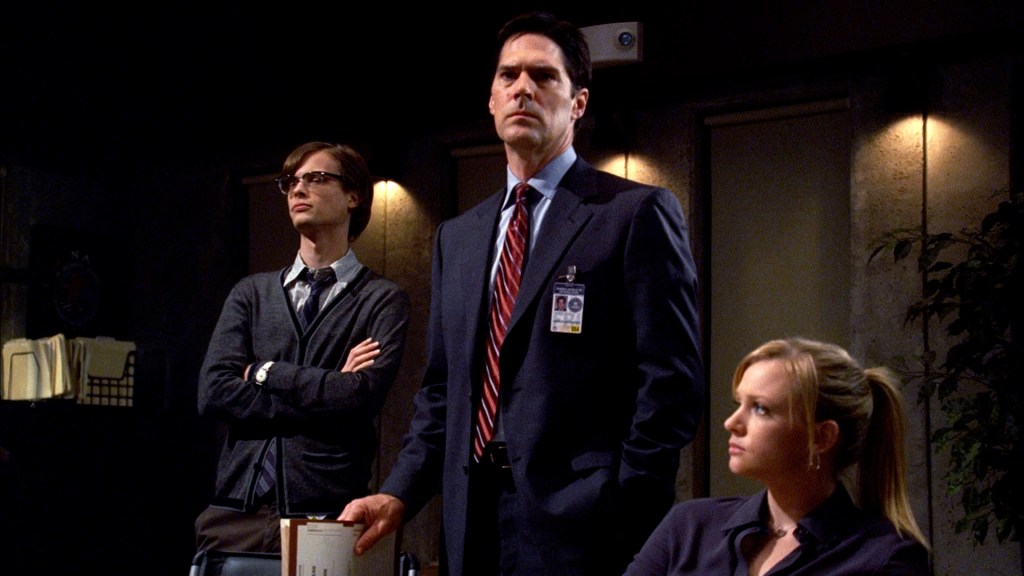 Sex, Birth, Death
Season 2 Episode 11
The late Anton Yelchin plays Nathan Harris, a teenage boy who approached Dr. Spencer Reid (Matthey Gray Gubler), to help him with his murderous urges towards prostitutes. The episode starts when Nathan approaches Reid asking him direct questions about killing and murder – exhibiting all the signs of a budding serial killer. The show's resident genius already thinking the situation odd, gets a bigger shock when he learns the team is investigating a new serial killer in Washington, D.C. who is killing sex workers. The episode gives viewers an insight into the conflicting nature of a killer as it raises ethical questions for the youngest and most conflicted member of the team at the time. Anton Yelchin's real-life early death also adds pathos to the already impactful episode that focuses more intently on the "mind" of a serial killer.
Profiler, Profiled
Season 2 Episode 12
Morgan is a fan-favorite character. He's hot, he's charismatic, and his friendship with Garcia was one of the best on TV. You couldn't help but love Derek Morgan. Which is just one of the reasons "Profiler, Profiled" is such a memorable episode because it focuses all on him. But more than that, the episode shows the great quality of Shemar Moore's acting skills as we learn more about his past when he returns to Chicago to celebrate his mother's birthday. However, being a Criminal Minds episode, it's easy to guess things don't stay celebratory when Morgan comes to visit as local police accuse him of murdering three boys, leading to his team at the BAU to step in to find the real murderer in order to clear Morgan's name.
The episode highlights how much we really didn't know about the agents beyond the persona they show to the outside world, and as we were introduced to the episode serial killer and sexual assaulter known as Carl Buford (Julius Tennon), the owner of the local community centre and local hero who for decades who molested boys like Morgan for years. It became clear that the old saying "you can never truly judge a book by its cover" was true.
Revelations
Season 2 Episode 15
Reid had no shortage of hard times in Criminal Minds, and "Revelations" was no different as the episode features Reid being kidnapped and taken hostage by Tobias Hankel (James Van Der Beek), who suffers from three different personalities. When you add in the fact Hankel decides to livestream Reid's kidnapping and is also a victim, it makes Reid's situation even harder. In the end, Reid is forced to kill Hankel, and it stays with him for a long time. But that wasn't the only bad part for Reid as he was tortured while he was held captive and injected with drugs that caused him to hallucinate scenes from his childhood and begins a whole new arc for Reid as we see him suffer from a drug dependency.
Lucky
Season 3 Episode 8
"Lucky" features another incredible guest star in the form of the actor who played Randy Meeks in the Scream movies, Jamie Kennedy. However, in this episode, he is far departed from Randy as Kennedy plays the satanic cannibal Floyd Feylinn Ferell. It's safe to say Kennedy plays evil very convincingly, as his episode ties the gruesome and horrifying together very well, especially when he reveals to the priest what, or I guess we should say, who was in the chili he just ate. Moreover, the episode's integration of Ferell's twisted urges which he placed on the devil, alongside the show's exploration into Derek Morgan's (Shemar Moore) conflicted history with religion make for a good installment. But what makes it truly great isn't the cannibalism or Morgan's storyline, it's the cliffhanger at the end. When the BAU's baby girl and tech wizard Penelope Garcia (Kirsten Vangsness) is shot by her date as he says "Hey, Garcia — I've been thinking about doing this all night."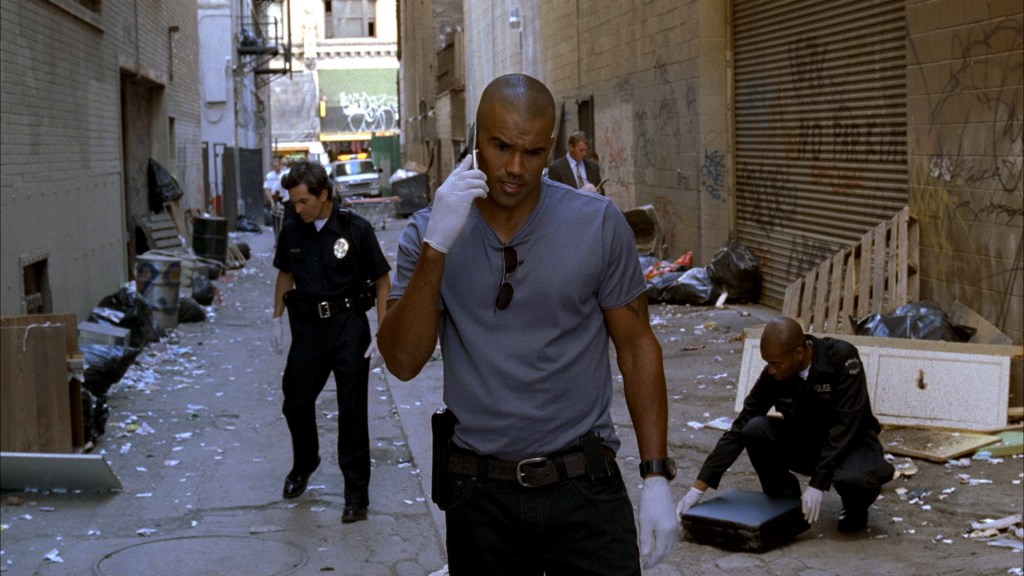 True Night
Season 3 Episode 10
An underrated episode of the series, "True Night" features comic book artist Jonny McHale (Frankie Muniz) who becomes traumatized after being forced to witness the rape and murder of his pregnant fiancée. This leads to him unknowingly taking on the antihero protagonist of his own comics and going after the gang members involved in the murder of his fiancée. The episode is more from the unsub's perspective as it depicts survivors' guilt at its strongest and as we witness Jonny have a psychotic break that sees him repeatedly call his fiancée's voicemail to hear her voice and slice the gang members to pieces with a katana. We grow to understand the reason for the bittersweet ending that sees the team decide to commit him to a mental institution where he can keep his phone rather than prison.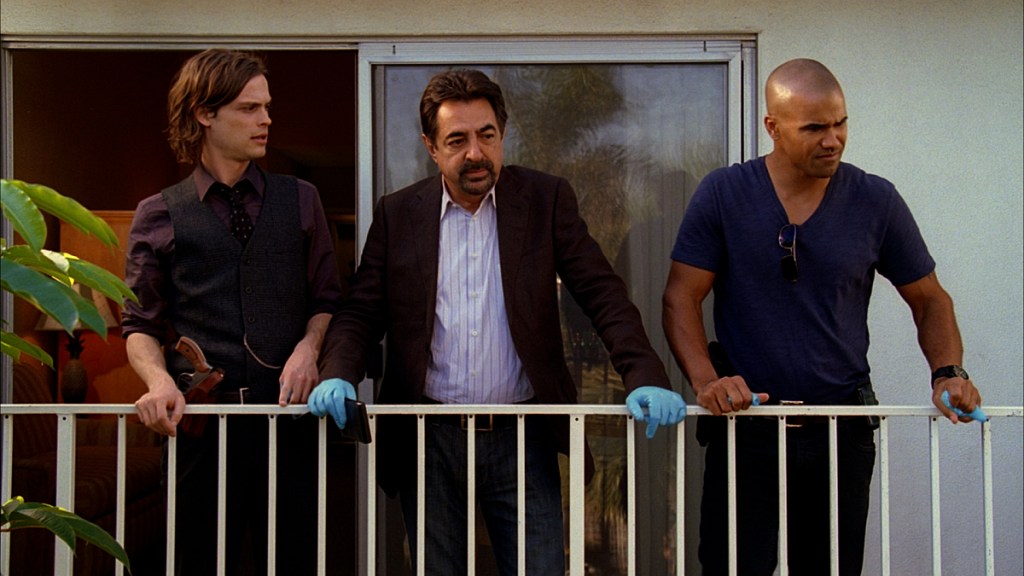 Conflicted
Season 4 Episode 20
The conflict in "Conflicted" was real as director Jason Alexander had a lot of subject matter to tackle in this episode, and while its portrayal of gender identity hasn't really held up with time, the story and sympathy for Adam and Amanda have. "Conflicted" tells the story of a split-personality killer, going back and forth between the fragile Adam and his more aggressive counterpart Amanda. The distinctive episode in which multiple personalities are dealt with is handled with sensitivity as it draws parallels between Reid's interactions with Tobias Hankel as we see the reasoning for Reid so desperately wanting to rescue Adam from his dominant counterpart. It aims to take a meaningful look into trans issues, albeit not as well as one might have hoped but marked an overall important episode for the series.
100
Season 5 Episode 9
Criminal Minds' 100th episode was, one of, if not the most emotionally devastating episodes for anyone who had been watching the show from the start. It told the gripping conclusion of fourth and fifth season unsub George Foyet, a.k.a. The Reaper (C. Thomas Howell., who first appeared in season 4 episode 18 "Omnivore" and was intent on making Hotch's life a living hell.
"100" starts when Foyet finds Agent Hotchner's (Thomas Gibson) wife and son in witness protection. The episode is then told in a split timeline as we see how the team tries to save Hotchner's family as well as the aftermath in which there is an internal FBI review of the whole incident that occurred. From Foyet's tricking of Hayley (Meredith Monroe) while she was in witness protection to seeing Hotch find her body and subsequently beating Foyet dead. The death of Hotch's ex-wife and mother of his son, Haley, is truly heart-breaking to watch. It brings to light the danger of each agents' work not only to them but also their families. As the episode marks the last time viewers saw the Hotchner they'd come to know for five seasons.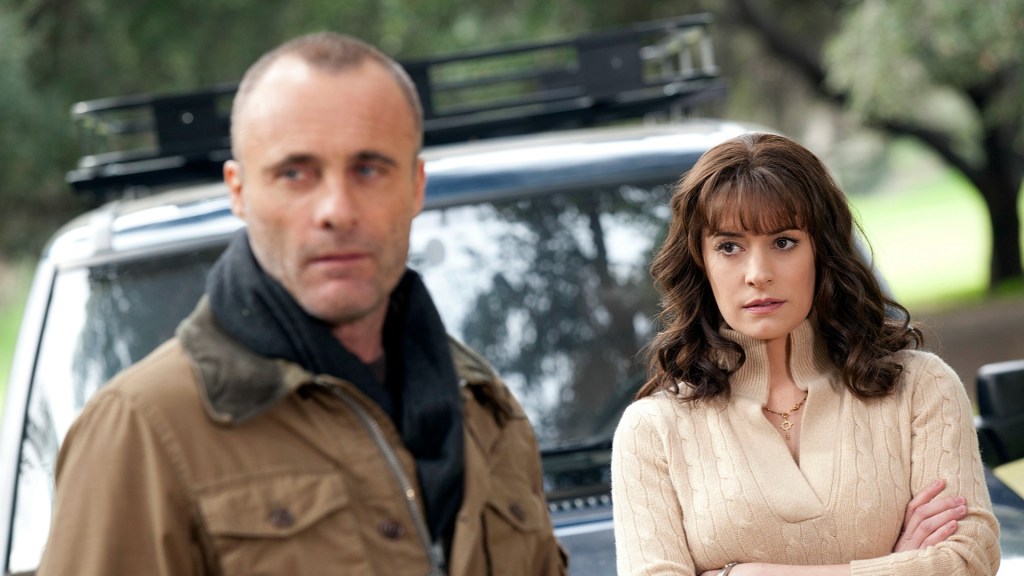 Lauren
Season 6 Episode 18
It's safe to say Emily Prentiss (Paget Brewster) has not had an easy time with life. In the season six episode, Prentiss ends up in a standoff with Ian Doyle (Timothy V. Murphy), a terrorist she'd worked against in her Interpol days. He blames "Lauren Reynolds" (Emily's name while she was doing undercover work at Interpol) for the death of his son and is determined to make her pay, and that he does. But Prentiss doesn't go down easily, nor does she go down without a plan. The only problem is most of the BAU team don't know Prentiss's entire plan and nor do the viewers until the end, which makes the episode a real kicker. By the end of the episode, Prentiss appears to die in Morgan's arms and all the team attend her funeral. The only person who knew the truth is J.J. (A.J. Cook), who helped her go on the run from Doyle. "Lauren" is like a movie and really highlights the greatness of Prentiss as a character and Brewster as an actress.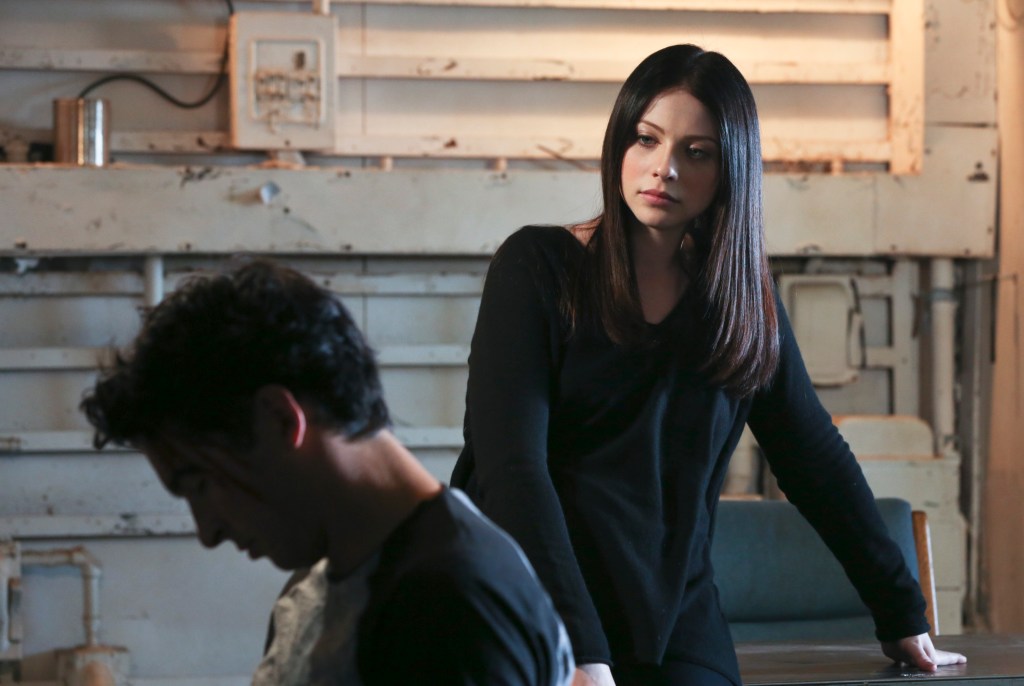 Zugzwang
Season 8 Episode 12
"Zugzwang" features another massive character development moment for Reid as throughout season 8, he gets a long-distance girlfriend called Maeve (Beth Riesgraf), who's a geneticist. The two fall in love despite never meeting due to the fact Maeve has a long-time stalker Diane Turner (Michelle Trachtenberg), who appears in "Zugzwang" when she ends up kidnapping her. The conclusion of this episode marks another emotional episode for Criminal Minds. Like with Hotch in "100," the episode marked a change in Reid that he never came back from.
Criminal Minds: Evolution is streaming on Paramount+ and will drop episodes each Thursday.