News
Taskmaster's New Year Treat 2023 Line-Up Confirmed!
Sir Mo Farah and pop star Rebecca Lucy Taylor (aka Self Esteem) are among the celebrities taking part in Taskmaster's festive episode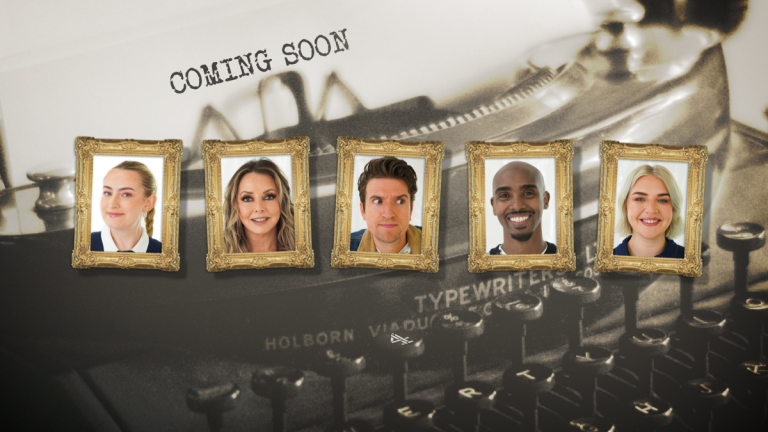 It's official: Taskmaster's New Year Treat is back for a third year running in 2023, and the five celebrities taking part have just been announced. Introducing this year's (post-)Christmas Taskmaster cast: Amelia Demoldenberg, Carol Vorderman, Greg James, Sir Mo Farah and Rebecca Lucy Taylor (aka Self Esteem).
Amelia Demoldenberg
If you've recently been asking yourself 'Am I well old?' then your familiarity with comedian and YouTuber Amelia Demoldenberg should give you an answer. She's best known for her Chicken Shop Date YouTube series, where she interviews bright young things like grime artists, Premier League footballers… and Louis Theroux.
Carol Vorderman
The Countdown queen! And no stranger to performing tasks under pressure, as her appearances on I'm a Celebrity and The Great Stand Up To Cancer Bake Off (which she won in 2020) proved.
Greg James
Yes, we all know he's Radio 1's breakfast show presenter, but don't forget he also had a cameo in Doctor Who episode 'Closing Time' with Matt Smith. Fittingly, judging from the video above, his Taskmaster outfit includes a snazzy gold bowtie.
Sir Mo Farah
Is this the first time there's a Knight of the Realm on Taskmaster? If you don't count Sir Mike Wozniak, then yes! Not only is he a four-time Olympic gold medallist, Sir Mo made becoming the only person to complete The Cube look easier than a game of Hungry Hungry Hippos, so we imagine he'll be quite good at Taskmaster.
Rebecca Lucy Taylor (aka Self Esteem)
From performing at Glastonbury to being nominated for the 2022 Mercury Music Awards, the singer-songwriter has packed a lot into 2022, appearing in so many things she even joked she was playing 'your dad's barbecue' on BBC Radio 6 Music. She certainly seems to have enjoyed her time on Taskmaster, as her reaction to being named in the line-up suggests:
As the video shows, there are some excellent Taskmaster outfits in the mix, especially considering it's only a one-off episode, so the contestants clearly mean business.
While regular Taskmaster series tend to stick fairly rigidly to a comedian-based line-up, the festive edition of the show casts the night a bit wider for its celebrity choices. Last year (or technically this year, as the show aired on New Year's Day 2022) we saw Paralympic gold-medallist Jonnie Peacock, Baroness Sayeeda Warsi, musician Lady Leshurr and presenters Claudia Winkleman and Adrian Chiles battling it out.
It gave us some particularly excellent variety when it came to contestants' responses to tasks, including the widely ranging interpretations of 'daring' in this egg-based task:
The first Taskmaster's New Year Treat, in January 2021, featured actor John Hannah, Derry Girls' Nicola Coughlan, Strictly judge Shirley Ballas, and presenters Krishnan Guru-Murthy and Rylan. Rylan and Nicola in particular were so funny they arguably deserved a full series – wile away the time waiting for the new episode by rewatching the entire 2021 show here: