Features
Upcoming Stephen King Movies and TV Shows in Development
The age of Stephen King movies and TV series is here! Here are all the King projects, both for big and small screens, in the works!
It's no accident that Stephen King is one of the most heavily-adapted writers in horror movie history. From horror gross-outs and intense psychological thrillers to far-out sci-fi romps and ambitious horror epics like It Chapter One and Chapter Two, there's a King movie or TV show for everyone.
It certainly helps that King is also one of the most prolific and successful writers working today. Since 1974, with the publication of Carrie, his debut novel about a troubled girl with telekinetic powers, King has been raising the bar of weird fiction. He certainly has some of the best human villains and supernatural villains of all-time.
Perhaps it's his B-movie sensitivity that really makes his ghoulies shine, but its really about how the prose flows in his novels and countless short stories — they aren't your normal fast-paced reads for the most part. King takes his time building tension and suspense. Like a boy slowly turning the crank on a jack-on-the-box, King masterfully works his way to the final moment of horror. No one has painted a page with more terror than the master of pop horror himself.
That's why he's so deeply rooted in our culture, infiltrating every genre of entertainment known to man. From e-books to comics to musicals, King has conquered them all. Besides books, King's work has seen MAJOR success in movies and TV. The Shawshank Redemption is an instant classic of mystery and drama, while Carrie continues to scare us all half to death.
And he's not done yet.
Here's a survey of all the upcoming movies and TV shows adapted from the work of Stephen King (the first two are in active production, while the rest are "in development" and listed in alphabetical order):
Lisey's Story – In Production
J.J. Abrams' production company Bad Robot is filling out its growing list of TV projects for Apple's streaming service, including Lisey's Story, an adaptation of Stephen King's 2006 novel.
Apple ordered eight episodes of the romantic horror series and, in a surprising move, King has penned all the episodes himself. Joining King as executive producers on Lisey's Story will be Abrams himself and Julianne Moore, who leads a cast that also now includes Clive Owen, Joan Allen and Dane DeHaan.
The limited series, directed by Pablo Larrain, had been in production but was shut down in mid-March 2020 due to the COVID-19 pandemic. No restart date was available at press time.
The TV version of Lisey's Story is described as "a deeply personal thriller that follows Lisey (Moore) two years after the death of her husband. The story explores a series of events that causes her to begin facing amazing realities about her husband that she had repressed and forgotten."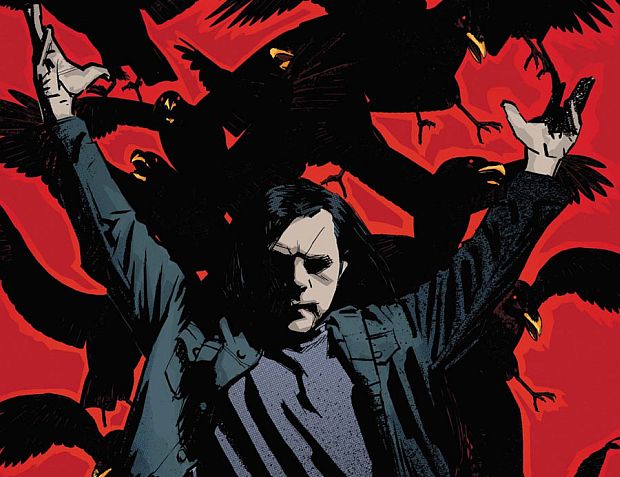 The Stand – In Production
It's been a long gestation period for Josh Boone's (The New Mutants) adaptation of Stephen King's The Stand, but it finally went in front of the cameras last September as a 10-hour limited series at CBS All Access, the network's subscription service.
Boone has directed the series, is also executive producing and penned the script's first nine episodes with Ben Cavell (Homeland). King himself has written a 10th episode consisting of a new ending, especially for Boone's version.
A series is quite the change from what Boone originally intended for his King passion project (Boone is a big fan of the writer's work): an extremely faithful four-part movie franchise that would explore the 823-page tome in full. That idea was scrapped, although arguably The Stand — which was previously filmed as an ABC miniseries in 1994 — is better suited to the limited series format.
James Marsden (Westworld) will play the lead role of Stu Redman. The cast also includes Amber Heard as Nadine Cross, Greg Kinnear as Glen Bateman, Odessa Young as Frannie Goldsmith, Henry Zaga as Nick Andros, Jovan Adepo as Larry Underwood, Whoopi Goldberg as Mother Abigail and Alexander Skarsgard as the embodiment of post-apocalyptic evil, Randall Flagg.
The Stand has been expected to debut later in 2020, but post-production delays caused by the coronavirus pandemic could affect that. CBS All Access has yet to reveal a premiere date.
The Bone Church – In Development
The Bone Church was announced two years ago as a television series by Cedar Park Entertainment, the company headed by Chris Long and David Ayer (Bright). The source material is a narrative poem that King originally wrote back in the 1960s which, decades later, would be published in the November 2009 issue of Playboy magazine. King subsequently revised it and published it in his 2015 short fiction collection, The Bazaar of Bad Dreams.
The poem is told from the point of view of a disheveled survivor of a harrowing ordeal who demands to be bought drinks for his tales. The poem depicts a terrifying jungle expedition to locate a forbidden mythical site, called the Bone Church. While 32 people set out on the trip, only three return, with hints that madness made victims of the rest, save for the whiskey-demanding narrator.
The unusual format and bare-bones premise of The Bone Church will require some narrative meat to make it into a TV series, but nothing further has been heard about the project since it was unveiled in February 2018.
The Boogeyman – In Development
It's just a 12-page short story, but "The Boogeyman" has had enough of a grip on filmmakers that it's been filmed seven times, all as shorts and never as a feature. Originally published in 1973 and later appearing in King's classic 1978 collection Night Shift, the tale takes place in a psychiatrist's office, where a seemingly sane patient recounts the deaths of his children one by one, all of whom claimed to see the "boogeyman" lurking in their closet.
A Quiet Place writers Scott Beck and Bryan Woods finalized a deal to pen a feature adaptation of the story for 20th Century Fox that was announced in June 2018. Even after the Fox/Disney merger went through, resulting in the cancellation of numerous Fox projects, the writers were saying in September 2019 that The Boogeyman was still a going concern. Whether the title monster emerges onto screens or stays hidden in the back of a dark closet is unknown.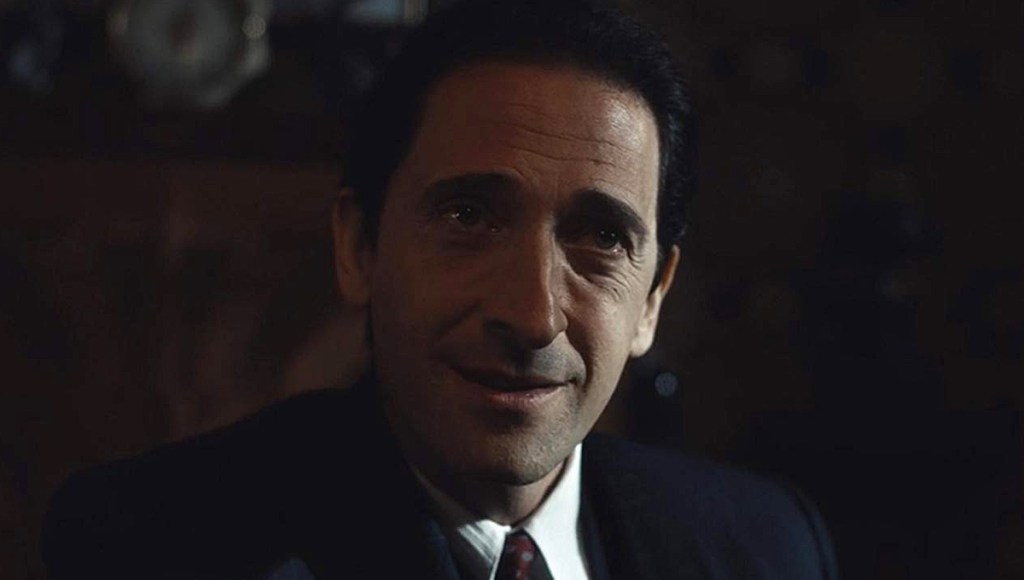 Chapelwaite – In Development
Adrien Brody is set to star in Chapelwaite, an intriguing period piece chronicling the origins of one of the author's signature horror novels, 'Salem's Lot.
The horror series, which will debut on premium cable channel Epix, is titled Chapelwaite, and will adapt "Jerusalem's Lot," the 1978 short story prequel to King's 1975 vampire epic. The story chronicles events in the 1850s that initially brought evil to the novel's sleepy Maine town setting.
The series will center on Captain Charles Boone (Brody), a widower left to care for his three children at his family's ancestral home in the town of Preacher's Corners, the titular Chapelwaite, where he is forced to confront a hidden darkness that has endured for generations.
Also joining the cast is Schitt's Creek alumnus Emily Hampshire, who will play Rebecca Morgan. She applies to be the governess of the Boone children in order to write a book about them, and ends up unraveling a mystery that has plagued her own family for years.
The Dark Half – In Development
Deadline reported in December of last year that King's 1989 novel The Dark Half, previously filmed by George A. Romero in 1991 (and not released until 1993), was going to go in front of the cameras for a second time. The director of this version is Alex Ross Perry, who wrote and directed the acclaimed rock 'n' roll drama Her Smell, starring Elisabeth Moss.
King wrote The Dark Half after the revelation of his alter ego Richard Bachman — a name under which he wrote five mostly non-horror novels before his cover was blown ("Bachman" went on to write two more books). In The Dark Half, literary novelist Thad Beaumont's own secret identity as crime writer Richard Stark is discovered, leading Beaumont to lay Stark to rest, complete with mock funeral. But he soon discovers that Stark won't quite die…
Romero's version came and went fairly quietly at the time, but it's a largely gripping thriller with a standout double performance by Timothy Hutton as the mild Beaumont and the unnatural, psychopathic Stark. The story has its issues, but it's still a piece that could make for a formidable creepfest in the right hands.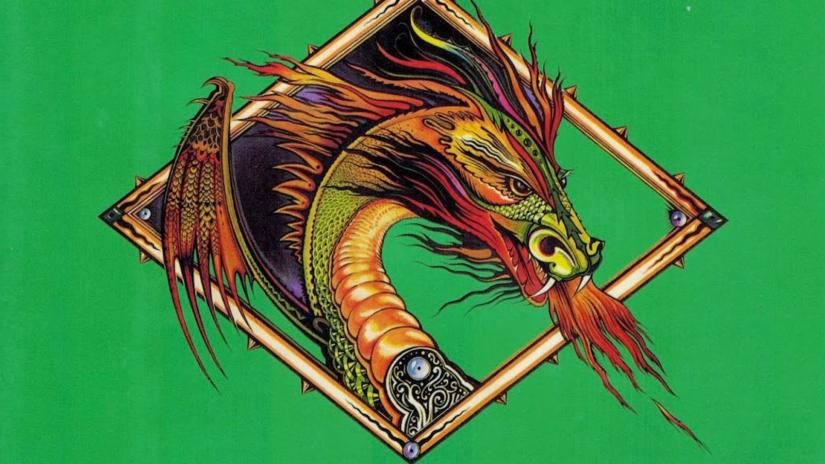 The Eyes of the Dragon – In Development
Stephen King's epic fantasy novel, The Eyes of the Dragon, is in development as a TV series at Hulu. A departure from King's usual horror fare, the novel tells the story of murder, dark magic, and a contested throne set in the kingdom of Delain and features the writer's most infamous recurring villain, Flagg.
The pilot is being written by Seth Grahame-Smith (Dark Shadows), who is also in place as showrunner. It's being produced by Fox 21, along with Grahame-Smith, David Katzenberg, Bill Haber, Roy Lee, and Jon Berg.
No info on a production date or premiere date just yet, as the project is still in early days.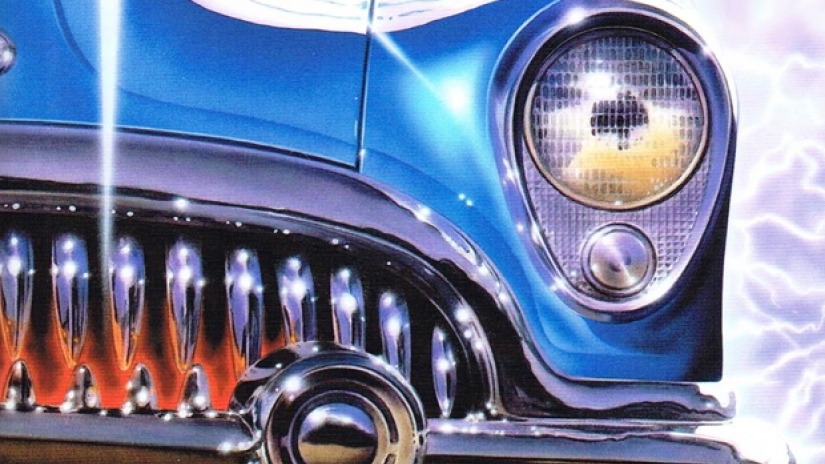 From a Buick 8 – In Development
King's 2002 novel, From a Buick 8 has been in the works as a film for over 15 years, with directors such as George A. Romero and Tobe Hooper attached at one time or another. Hyde Park Entertainment optioned the book in 2018, setting William Brent Bell (The Boy) to write and direct the film, but more recently, actor/producer Thomas Jane — a veteran of previous King adaptations Dreamcatcher, The Mist and 1922 — optioned the book last December for his new production company, with King himself said to be involved.
From a Buick 8 – which derives its title from the 1965 Bob Dylan B-Side "From a Buick 6" – is thematically similar to King's Christine, his 1983 novel that was adapted that same year with director John Carpenter's movie about a possessed 1958 Plymouth Fury.
By contrast, this supernatural tale is recalled in a ghost story-style flashback narrative. The story, set in Western Pennsylvania, centers on Ned Wilcox, whose state trooper father was killed years earlier while answering a call about an abandoned 1953 Buick Roadmaster. However, when the now-adult Ned discovers said Buick kept hidden in the barracks of his father's Troop D, a mystery begins to unfold about the car's connection to his death and, eventually, an intrusion into another dimension.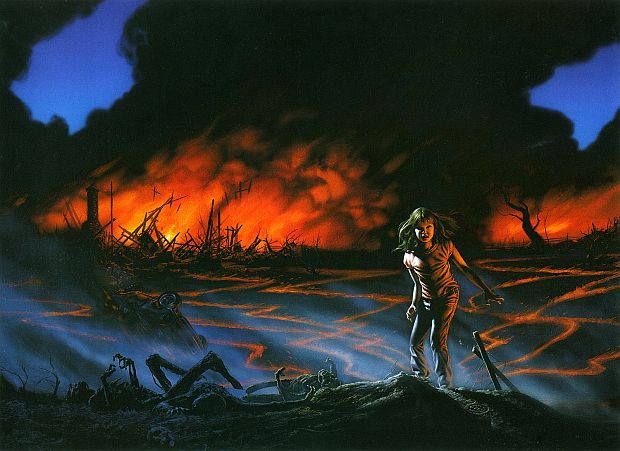 Firestarter – In Development
Stephen King's 1980 novel Firestarter is going to be adapted as a feature film for the second time. The news was revealed by producer Jason Blum (Get Out, Split, The Purge, just about every horror film out these last few years) and the man who will direct the picture, Akiva Goldsman (Star Trek: Picard).
King's novel focused on a little girl named Charlie who develops the ability to start fires and control the flames with her mind. A secret government agency known as the Shop — which injected Charlie's parents with the drug that gave them moderate telekinetic abilities but passed along to Charlie her much more immense powers — wants to use Charlie's gift as a weapon.
No release date or casting has been announced for this one.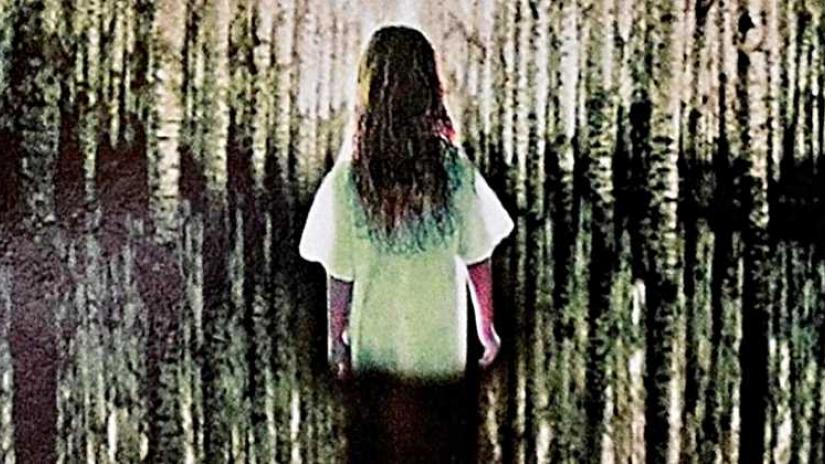 The Girl Who Loved Tom Gordon – In Development
An adaptation of King's slim novel The Girl Who Loved Tom Gordon was announced as being in the works in August 2019.
The Girl Who Loved Tom Gordon tells the surprisingly uplifting story of a nine-year-old girl named Trisha who is lost in the woods after straying from her mother and brother during a hiking trip. Forced to survive on her own, Trisha is inspired by her favorite baseball player, former Red Sox pitcher Tom Gordon, to face off against the God of the Lost, an evil entity she believes is hunting her.
The adaptation is being produced by Chris Romero, the former wife of late director George A. Romero, as well as It's Roy Lee, Jon Berg of Vertigo Films, and Ryan Silbert of Origin Story. A screenwriter has yet to be unveiled.
Interestingly, the Romeros have long been involved with an adaptation of The Girl Who Loved Tom Gordon. The legendary horror director, who had previously collaborated with King on Creepshow and The Dark Half, tried to make the movie in the early 2000s before the project ended up in development hell. George Romero passed away in 2017.
Hearts in Atlantis – In Development
Director Johannes Roberts (The Other Side of the Door) has planned to adapt Stephen King's novella, "Hearts in Atlantis," for the big screen. Roberts is adapting the story with frequent collaborator Ernest Riera, who co-wrote The Other Side of the Door and shark thriller 47 Meters Down.
This new project is not to be confused with the 2001 film Hearts in Atlantis, which starred Anthony Hopkins in a retelling of two other novellas in Stephen King's collection of the same name. That movie adapted "Low Men in Yellow Coats" and "Heavenly Shades of Night Are Falling."
"Hearts in Atlantis" is a coming-of-age story that takes place at the University of Maine during the Vietnam War era. Main character Peter lives in an all-male dormitory where all of the students have become obsessed with playing Hearts. This obsession has serious implications for both their academic and personal lives.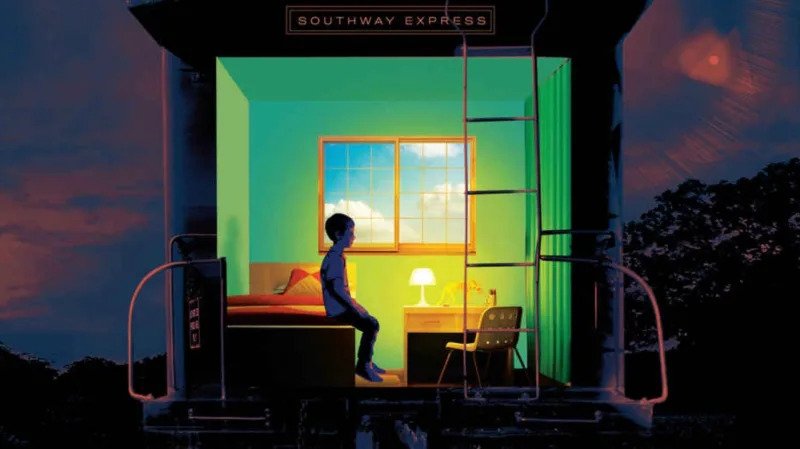 The Institute – In Development
Stephen King's latest novel, The Institute, which hit shelves last September, is already becoming a TV series. Spyglass Media Group is developing the limited series, with the Mr. Mercedes creative team of David E. Kelly and Jack Bender attached to the project. Bender is set to direct the adaptation from a script by Kelly.
"I'm delighted to be working with Jack and David, the creative team behind Mr. Mercedes," King said in a statement. "We think alike, and I believe The Institute is going to be a great success."
No production start date or release timetable has been set.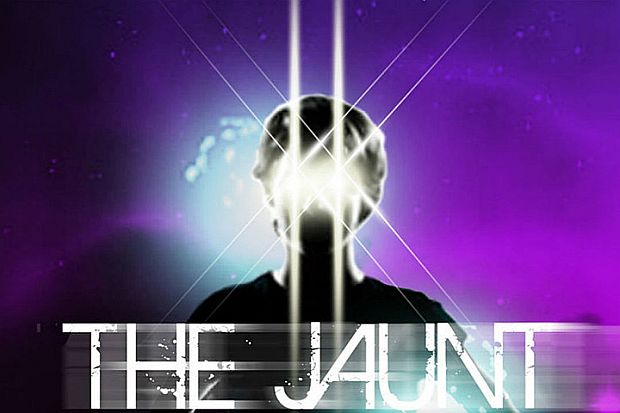 The Jaunt – In Development
In 2015, it was announced that Stephen King's sci-fi short story about teleportation gone wrong, "The Jaunt," was being optioned for film by Plan B, Brad Pitt's production company.
It director/co-writer Andy Muschietti and his sister, producer Barbara Muschietti, were attached to the project in 2017, with Andy set to pen the script, but Plan B had not yet found a studio home for the project at that time and nothing has been heard since.
"The Jaunt" takes place in the 24th century. Teleportation between worlds is possible. The only catch is that travelers must be under anesthesia so that they're not conscious for the trip — one cannot be awake under any circumstances.
The story was first published in 1981 in Twilight Zone magazine, and it was later collected in 1985's Skeleton Crew, his second short story collection. It's a short little sci-fi tale and definitely worth the read. Don't wait for the movie!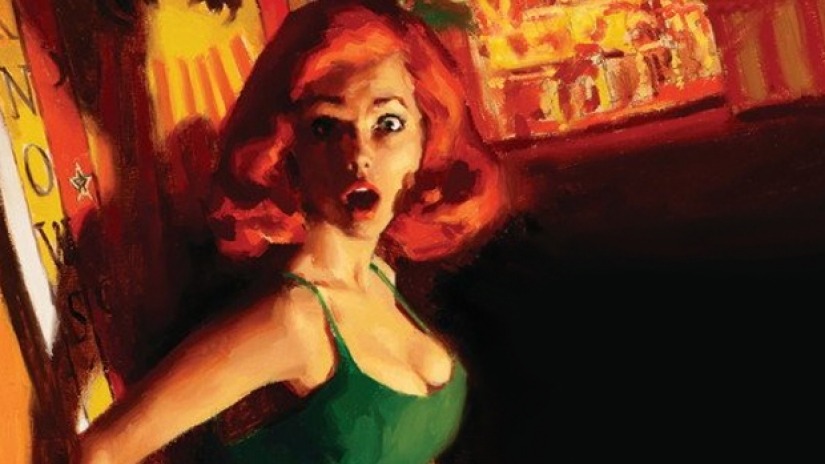 Joyland – In Development
The Freeform cable channel, continuing its evolution away from its former identity as ABC Family, announced in October 2018 that it was taking the Stephen King plunge with a series adapting the author's 2013 horror novel Joyland. The book, a hybrid of whodunit murder mystery and ghost story, follows a college student named Devin, whose summer job at a North Carolina amusement park leads him to investigate a legacy of murder in the tourist town connected to a dying child's bond with the ghost of one of the victims.
Screenwriter Cyrus Nowrasteh (Hawaii Five-0, The Young Messiah) was slated to adapt the novel for television, while also executive producing along with Chris Pena (Jane the Virgin) and Bill Haber's Ostar Productions (The CW's Valor). Like many King-based projects, however, little has been heard since about Joyland.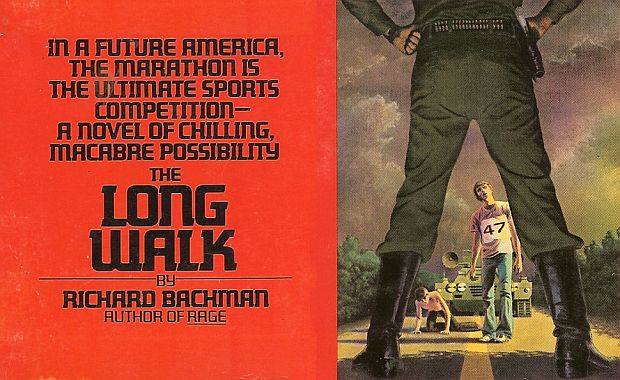 The Long Walk – In Development
Suffer the teenage boys. That's pretty much what King (writing as Richard Bachman — his infamous and much more vicious alter-ego) is all about in this novel. The Long Walk takes place in a dystopian future where the totalitarian government of the USA makes 100 teenage boys participate in a sick televised contest: a walking contest that only one kid will survive.
If you guessed that anyone who isn't the winner is shot dead by the army or dies of thirst/fatigue, then you guessed right. If you don't keep moving forward, you die.
King specialist Frank Darabont, who has adapted and directed three of King's works (The Shawshank Redemption, The Green Mile and The Mist), owned the rights to The Long Walk for years, although he never was able to get the novel out of development.
New Line Cinema picked up the option in 2018, hungry — like a lot of studios these days — to get more King material into the pipeline after the company's success with It: Chapter One. Screenwriter James Vanderbilt (The Amazing Spider-Man), who has been on his own personal quest to get The Long Walk made for more than a decade, was tasked to pen the script, and in May 2019 Andre Øvredal (Scary Stories to Tell in the Dark) was named as director.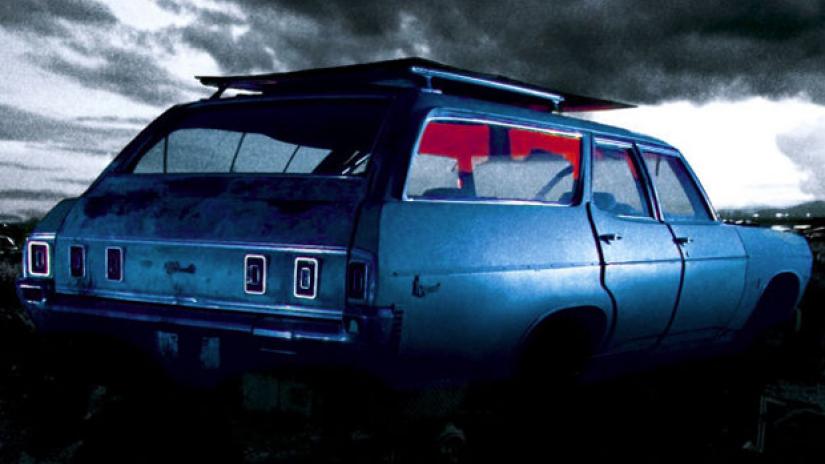 Mile 81 – In Development
Mile 81 is getting the movie treatment, A simple plot description of Mile 81 might make one dismiss it as "the other Stephen King story about an evil car." However, unlike Christine, the popular 1983 novel and same-year film about a malevolently possessed 1958 Plymouth Fury, this King car thriller presents itself more as a mysterious survival thriller centered on a 12-year-old protagonist named Pete, who, joined by his brother and a small group of survivors, is forced to hole-up in a remote Maine rest stop as they are attacked by a killer station wagon.
Spearheading this King big screen adaptation endeavor is Alistair Legrand, the writer/director of the 2017 horror-thriller, Clinical, and the 2015 sci-fi-horror effort, The Diabolical. Likewise, Legrand is set to assume the director's chair for Mile 81, working off a script that he co-wrote with his repertory writing partner, Luke Harvis, adapting the King story.
No info on when or if filming will begin on this project.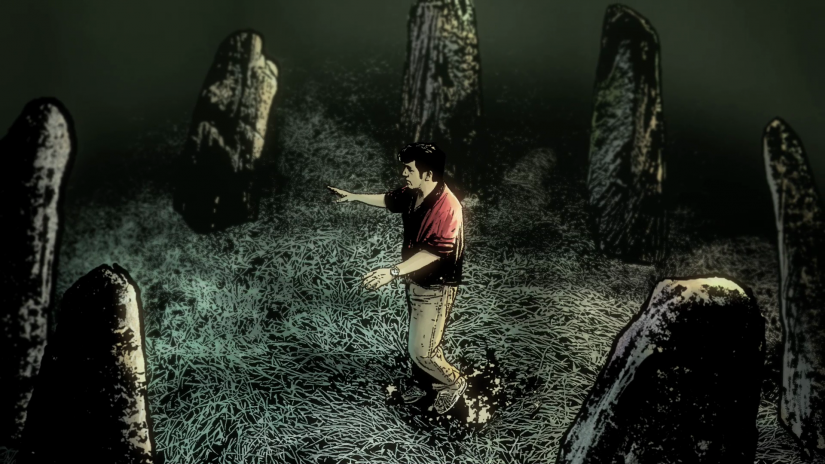 N. – In Development
King's novella, "N.," is set to become a TV series from Gaumont TV. The show won't be called "N.," though. Instead, the project will be titled 8.
"N." is the story of a man who has been diagnosed with obsessive compulsive disorder. But in true King fashion, something way more sinister might be behind the man's suffering, as he becomes increasingly obsessed with a Stonehenge-like formation of stones in Maine that may or may not be a secret portal to a dimension full of monsters. Soon, his "delusions" begin to affect those he tells of the portal, including his psychiatrist.
The tale is truly Lovecraftian in nature, but King has said that his main influence was Arthur Machen's novella "The Great God Pan," which the author has called "one of the best horror stories ever written."
David F. Sandberg (Shazam!, Lights Out) was set to direct the pilot back in 2017 when the project was first announced, with Ant-Man and the Wasp writers Andrew Barrer and Gabe Ferrari penning the script. But with no news in a while, all that has probably changed.
Overlook – In Development
The HBO Max streaming service recently announced that it is partnering with J.J. Abrams' Bad Robot production company on three new series, and this is one of them. Overlook is a a prequel series that takes place in the infamous Overlook Hotel, setting of King's classic The Shining, its sequel Doctor Sleep and the films based on both.
The official series description reads: "Overlook is a horror-thriller series inspired by and featuring iconic characters from Stephen King's masterpiece The Shining. Overlook explores the untold, terrifying stories of the most famous haunted hotel in American fiction."
The project reunites Bad Robot, King and Warner Bros. TV, who previously collaborated on the King-inspired series Castle Rock for Hulu. The series has already been ordered, but as we write this, no showrunner or premiere date has been revealed.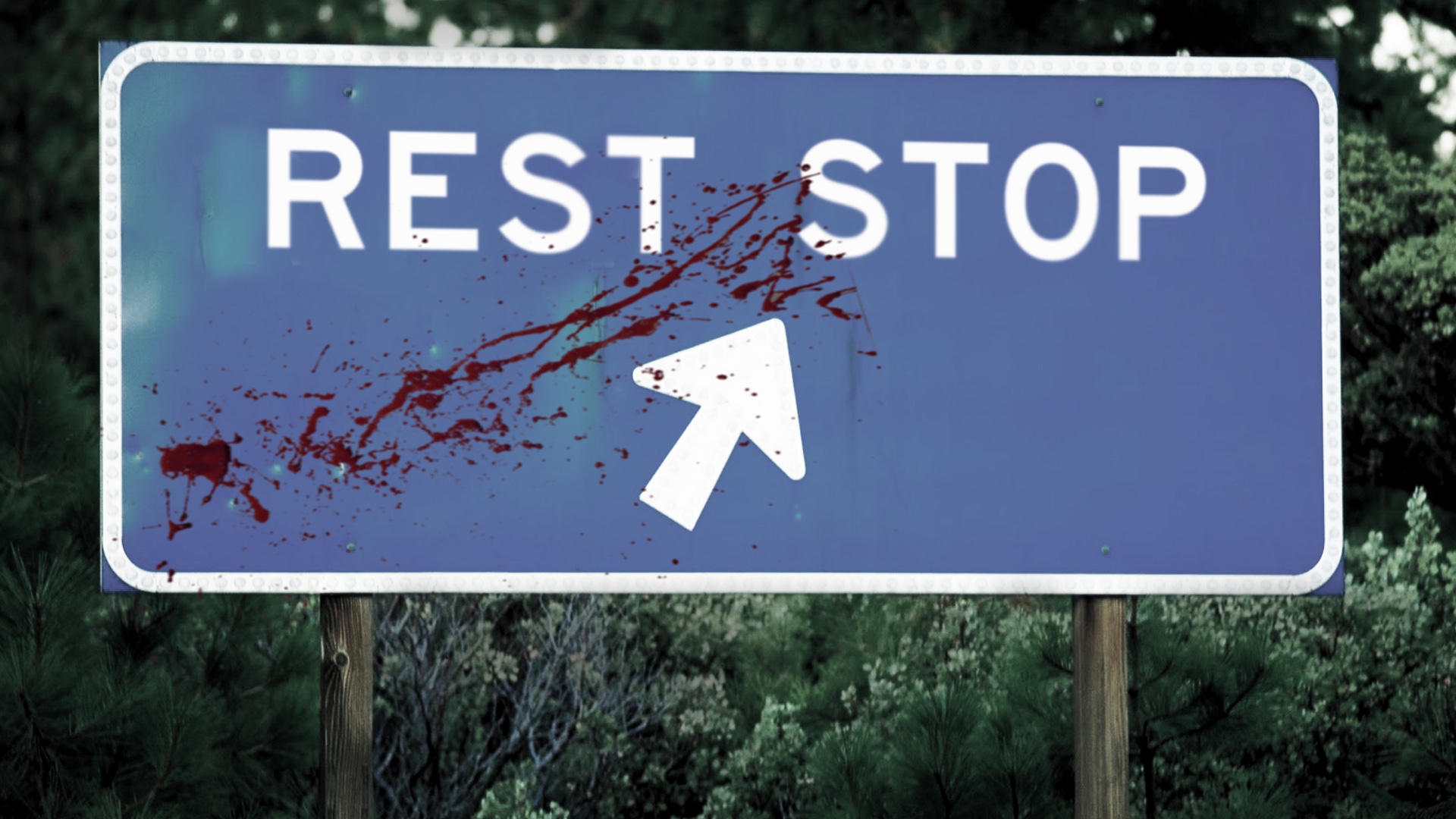 Rest Stop – In Development
Alex Ross Perry — recently attached to a remake of King's The Dark Half (see above) was said in April 2019 to be writing and directing this short story adaptation for Legendary Pictures. "Rest Stop" is a tale about a chance meeting between a male writer and a woman in need at a rest stop in Florida and the dark secret they have to keep after their encounter.
Perry's take was described as a "propulsive cat and mouse thriller, the plot follows the twisted journey of two women after a fateful encounter at a highway rest stop," which means that means that the director is probably changing a few things about the short story.
Revival – In Development
Mike Flanagan, director of two previous King-based movies — Gerald's Game and Doctor Sleep — is the latest filmmaker to be attached to Revival, based on the 2014 novel about a preacher turned faith healer who opens up a portal to a much darker place than he could possibly imagine. Mixing the work of horror writer and mystic Arthur Machen with Mary Shelley's Frankenstein, Revival is one of King's eerier contemporary offerings.
Flanagan signed up in May 2020 to write an adaptation of the book with an option to direct as well. Josh Boone, The New Mutants director currently helming the limited series of King's The Stand, had also been interested in adapting it and even submitted a script to rights-holder Universal. Boone originally planned to make Revival before getting to work on The Stand, but it seems likely that he's going to move on as Flanagan takes over.
'Salem's Lot – In Development
Yet another classic Stephen King novel has been tapped for a modern adaptation as It screenwriter Gary Dauberman will adapt and now direct Stephen King's classic vampire novel, 'Salem's Lot. The book was adapted twice before, in 1979 and 2004, both times as a four-hour miniseries.
James Wan is producing the film alongside Roy Lee and Mark Wolper. Although there were rumors that Wan was interested in directing a 'Salem's Lot movie, Dauberman has also played a integral role in Wan's The Conjuring universe, writing The Nun and all three Annabelle movies, while making his directorial debut on last year's Annabelle Comes Home.
Production on 'Salem's Lot has yet to start. That means that you shouldn't expect to see it hit the big screen for quite some time.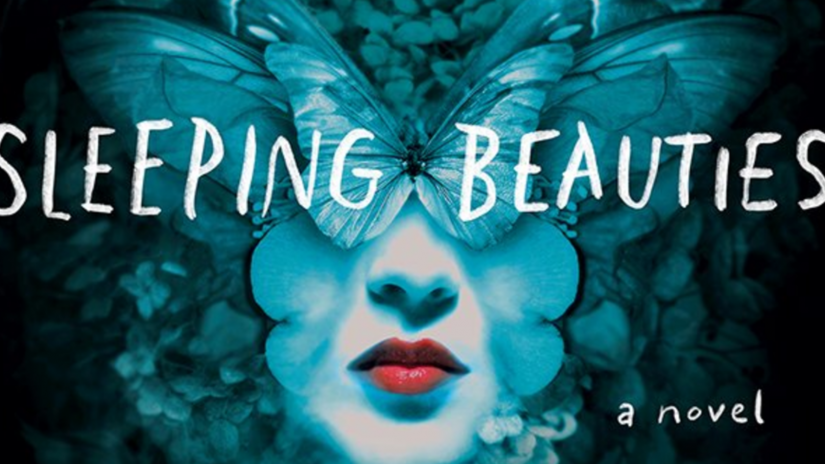 Sleeping Beauties – In Development
Sleeping Beauties, the novel by King and his son Owen King, is being turned into a TV series by Anonymous Content.
The novel tells the story of a nightmare near-future where women suffer from a horrific sleeping disease in which they are shrouded in a mysterious cocoon-like gauze. If awakened, the women become incredibly violent. The book focuses on how this affects the men of a small Appalachian town and a woman who is mysteriously immune to the disease.
The series will be exec produced by Michael Sugar and Ashley Zalta, who also collaborated on The OA and Maniac. AMC ordered a pilot in April 2019, to be written by Owen King, but there's been no news since.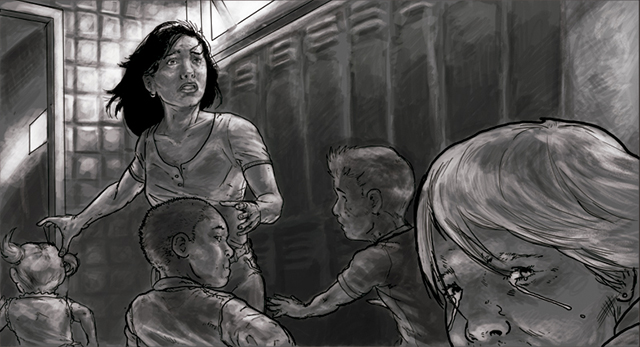 Suffer the Little Children – In Development
The movie based on this short story from 1972 was announced back in 2017 after It: Chapter One became the most successful horror movie of all time, but we've not heard much about it since. Sean Carter (Keep Watching) was tasked with writing and directing the film, with Craig Flores, Nicolas Chartier, and Sriram Das producing.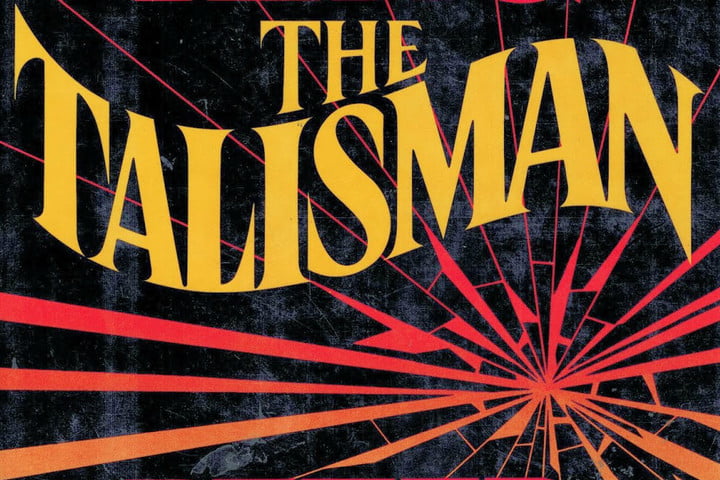 The Talisman – In Development
Stephen King and Peter Straub's fan-favorite fantasy novel, The Talisman, is being adapted for the big screen by Amblin Entertainment, which has held the rights and developed the property for decades. The Handmaid's Tale veteran Mike Barker was set last year to direct from a script by Chris Sparling (Buried).
The Talisman tells the story of a 12-year-old boy named Jack Sawyer, who tries to save his mother from dying of cancer by finding a mysterious crystal known as "the Talisman." His quest leads him into The Territories, a sort of parallel universe of our own that's full of dangers. King co-wrote the novel with friend and fellow horror master Peter Straub (Ghost Story); the pair also penned a sequel called Black House.
Frank Marshall is producing and Michael Wright is exec producing, with Amblin kingpin Steven Spielberg overseeing all.
No release date has been set for The Talisman, but we'll keep you updated on this long-awaited project.
The Tommyknockers – In Development
James Wan (Aquaman) and Roy Lee (It) signed up to produce a film adaptation of King's novel, The Tommyknockers, and Universal won the rights for the project, beating out Sony and Netflix. Wan then tapped Jeremy Slater to script it after Slater previously created and oversaw the writing of Fox's The Exorcist TV series. Slater also worked on the scripts for The Lazarus Project and 2015's Fantastic Four. It's been speculated that Wan might direct as well, but no official announcement on that front has been made.
The Tommyknockers is about an alien spacecraft uncovered in the woods of Haven, Maine that begins to infect the residents' dreams and bodies. It also makes some of them dangerously, inhumanly smart.
The movie will be executive produced by Larry Sanitsky, who made the 1993 television miniseries adaptation that starred Jimmy Smits and Marg Helgenberger. Another TV version was announced in 2015, but that would appear to be dead now.