Features
Shetland Series 8 Cast – Meet Ashley Jensen and the New Characters
Downton Abbey's Phyllis Logan and stars from Holby, Casualty, Doctor Who and more join the cast of Shetland for series 8
After DI Jimmy Perez deliberately sacrificed his career in the name of justice (if not the law) and went off to pastures new with nurse Meg at the end of series seven, Shetland now has a new sheriff in town. Sort of.
While DS Tosh performs the duties of acting DI at Lerwick Police Station, detective Ruth Calder has come up from London in search of a missing witness in a serious crime case. It just so happens that Calder is an old Shetlander who left the islands as a teenager and was glad to be rid of the place, where she's confronted by some old ghosts.
Ugly Betty and Agatha Raisin's Ashley Jensen plays Calder, along with a new guest cast of Scottish stars as well as Shetland's returning favourites. The latter includes Alison O'Donnell as DS Alison 'Tosh' McIntosh, Steven Robertson as DC Sandy Wilson, Conor McCarry as PC Alex Grant, Lewis Howden as Sgt Billy McCabe, and Anne Kidd as pathologist Cora McLean.
Find out more about the new and guest cast below.
Ashley Jensen as DI Ruth Calder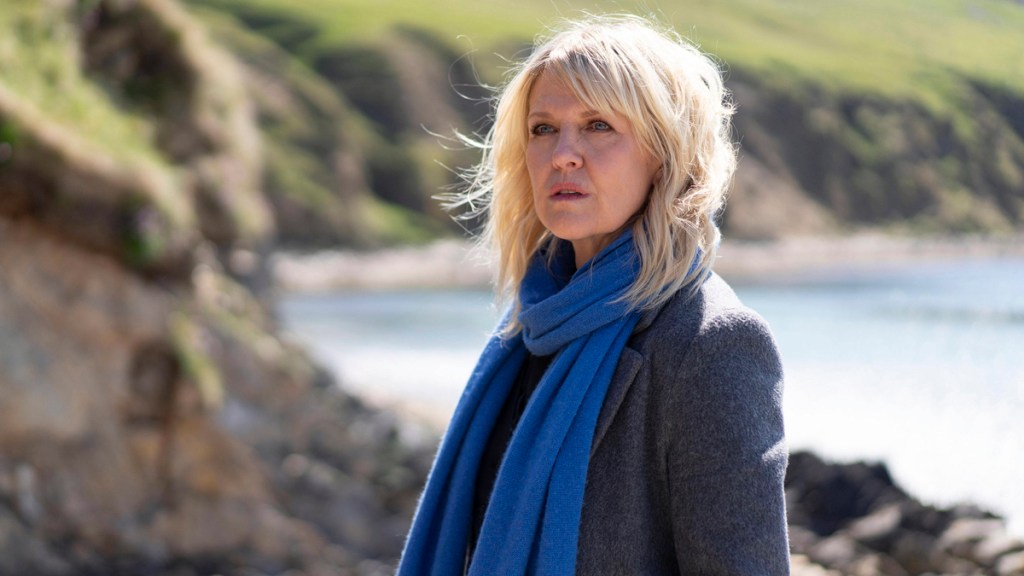 Ruth Calder left Shetland and a somewhat chequered reputation behind her aged 18, and never looked back. 30 years on, she's a DI for London's Metropolitan police whose latest case sends her back home to find a key witness and confront some old ghosts.
She's played by Ashley Jensen, who's from Annan in Dumfries and Galloway, south-west Scotland, and has been on screen since 1990 and first came to fame in the role of actor Maggie in Extras, Ricky Gervais and Stephen Merchant's follow-up to The Office. That led to a long-standing role in popular ABC series Ugly Betty opposite America Ferreira, a film lead in 2009's Nativity!, several voice roles in kids' films and TV shows from Disney's Lady and the Tramp, How to Train Your Dragon, Arthur Christmas and many more. Jensen played stage mum Fran in Sharon Horgan and Rob Delaney's Catastrophe, Emma in Netflix's After Life, and recently starred in BBC One's adaptation of Andrew O'Hagan's heartbreaking novel Mayflies.
Phyllis Logan as Grace Bain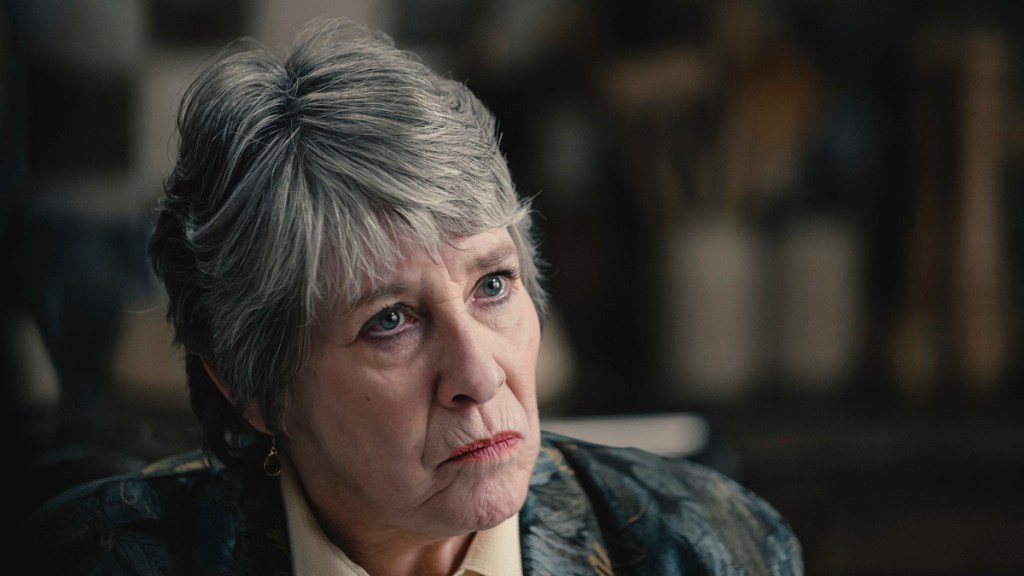 The matriarch of Shetland's powerful Bain family, Grace is the grandmother of missing victim Ellen Quinn, and a force to be reckoned with. She's played by Paisley-born actor Phyllis Logan, who's been on screen and stage since the 1970s in countless film and television roles including that of glamorous aristo Lady Jane Felsham in long-running antiques-based drama Lovejoy. Logan really made her name for TV audiences though in the below-stairs role of Downton Abbey's housekeeper Mrs Hughes, and was excellent recently in Neil Forsyth's Scottish crime thriller Guilt.
Dawn Steele as Stella Quinn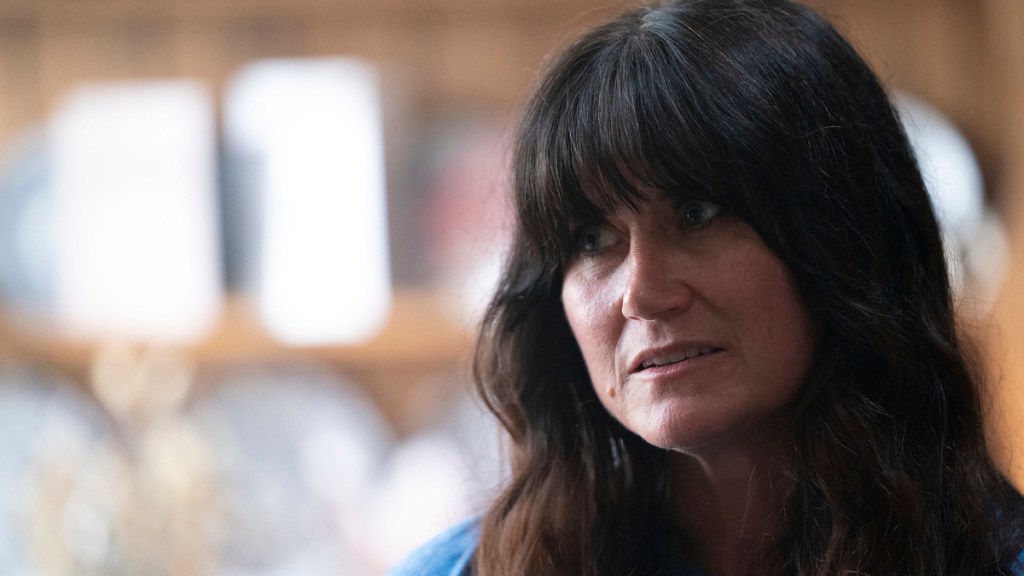 Daughter of Grace Bain and mother of the missing Ellen and little Rory, Stella is a Shetlander torn between worlds. She's played by Holby City regular Dawn Steele, who plays Ange on the BBC medical series. Steele also played Annie in Scottish soap River City, Alice in ITV's South Africa-set game reserve drama Wild at Heart and Lexie in Scottish favourite Monarch of the Glen.
Jamie Sives as Cal Innes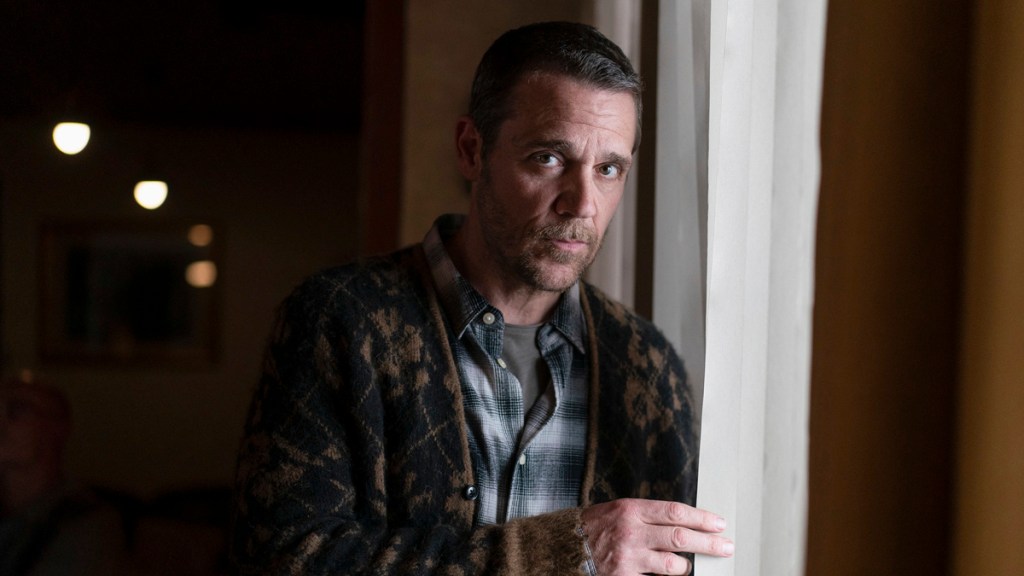 Cal Innes is an islander who knew DI "Ruthie" Calder back when she was a teenage tearaway and who reconnects with her on her return to Shetland. He's played by Jamie Sives, recently seen starring alongside Nicola Walker in detective series Annika, and opposite Mark Bonnar in BBC Scotland's excellent crime drama Guilt. He's also been in the ITVX Irvine Welsh series Crime, HBO's Chernobyl and played trusted House Stark captain Jory Cassel in five episodes of Game of Thrones.
Maisie Norma Seaton as Ellen Quinn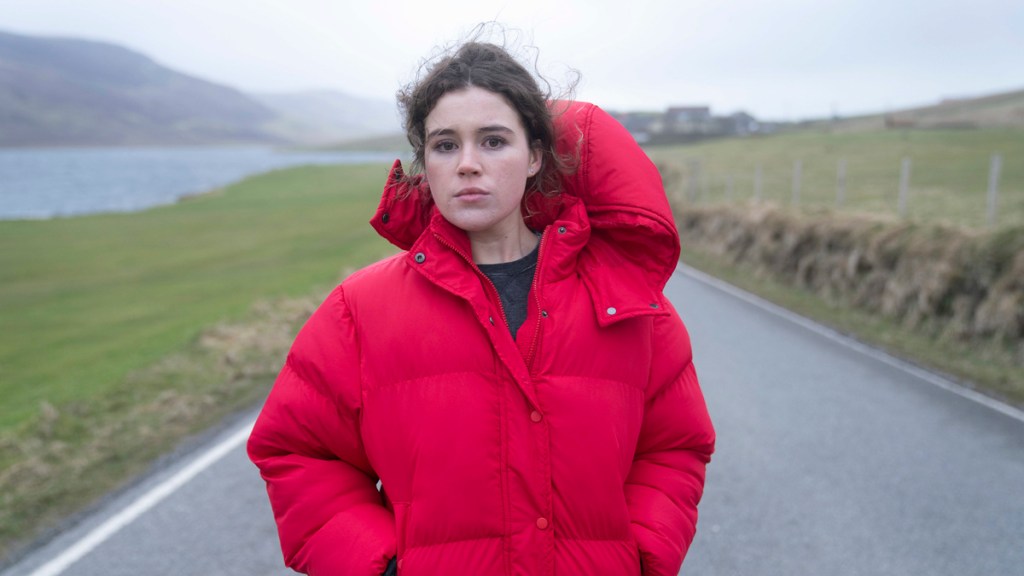 Ellen Quinn is a Shetland girl whose life in London takes a dramatic turn when she gets involved in a plan to rob a police informant and is forced to flee back home and hide from a criminal gang. She's played by Maisie Norma Seaton, who graduated this year from the Guildhall School of drama and whose first TV role this is.
Don Gilét as John Howell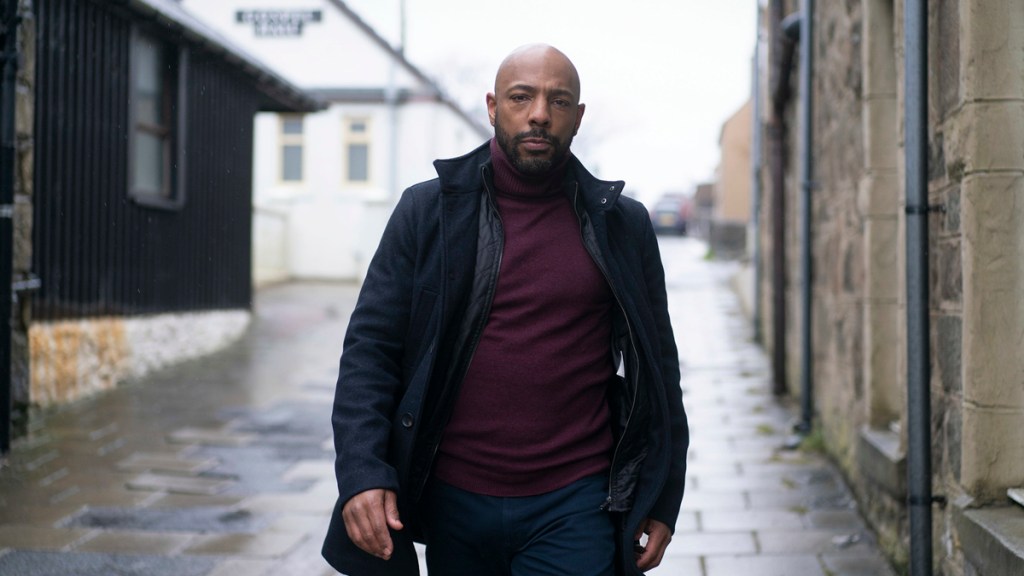 John Howell is part of the organised crime gang on the tail of Ellen Quinn in series eight. He's played by EastEnders actor Don Gilét, the man behind Albert Square serial killer Lucas Johnson, ex-husband of Denise Fox on the BBC soap. He played consultant anaesthetist Jesse Law on Holby City, Captain Periwinkle on CBBC show Old Jack's Boat and the villainous Lance Bennett in Doctor Who episode "The Runaway Bride", in which he tried to feed Catherine Tate's Donna Noble to a space spider.
Arnas Fedaravičius as Lukas Nowak
Lukas is the muscle for the organised crime gang on Ellen's trail, and he's played by Lithuanian actor Arnas Fedaravičius, who's best known for the role of warrior Sihtric in Netflix's historical adventure series The Last Kingdom. He recently appeared in Prime Video's The Wheel of Time as former soldier-turned-Prophet of the Dragon, Masema.
Steven Miller and Nina Toussaint White as Rev. Alan Calder and Amma Calder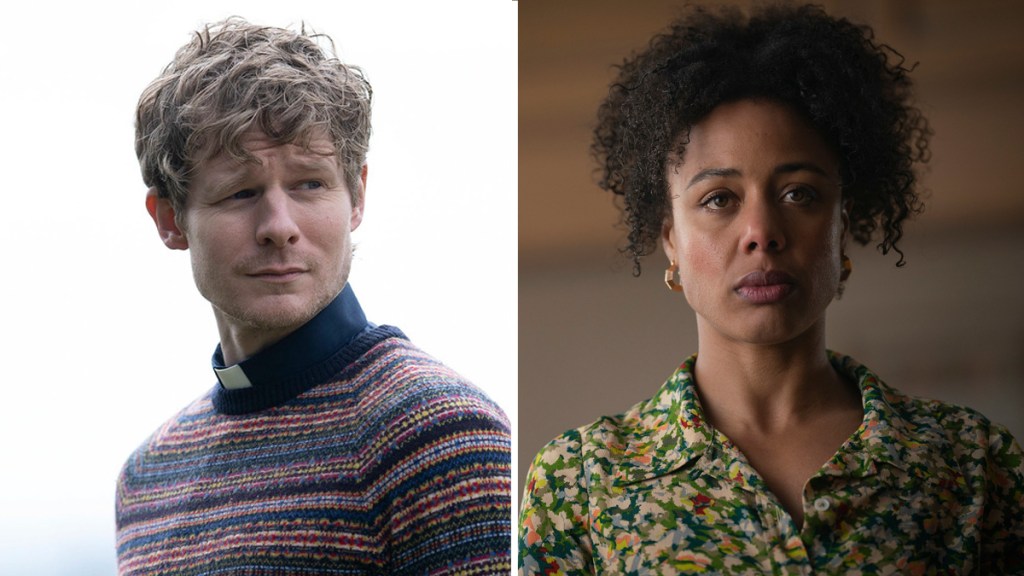 DI Calder's brother Alan and his wife Amma haven't been part of Ruth's life since she left Shetland, and it's not an easy reunion after all the years she's missed. Rev. Calder is played by Stirling actor Steven Miller, who played Lenny Lyons on Casualty for several years, and who recently appeared in crime dramas Payback and The Walk-In.
Alan's wife Amma is played by Nina Toussaint-White, who played Syd on EastEnders back in 2009, before playing Amy Pond's pal Mels in an episode of Doctor Who, a young witch on Switch, Shelly on Uncle, Lucy in Roisin Conaty comedy GameFace, Kate in The Feed, and many more.
Ann Louise Ross as Agnes Moffat
A local farmer whose sheep are among those being targeted by a vicious attacker with (perhaps) an interest in the occult, Agnes Moffat is played by Ann Louise Ross. Fans might recognise Ross as having also played DI Jimmy Perez's mother Mary back in 2014's series two. She's appeared in children's TV programme Katie Morag, dramas The Farm and River City and Prime Video fantasy comedy Good Omens, in the role of the Demon Skittles.
ALSO NEW TO THE CAST
Tibu Fortes as Harry Lamont, Ian Dunnet Jnr as Liam, Lorraine McIntosh as Heather Bain, Russ Bain as Bobby, Jakub Bednarczyk as Rory Quinn, and Kevan Mackenzie as James Innes.
Shetland series eight starts on BBC One at 9pm on Wednesday November 1