Features
Are She-Hulk's Guest Stars a Real Problem for the Show?
Lots of MCU guest stars are dropping into She-Hulk. Are they taking the focus off Jen?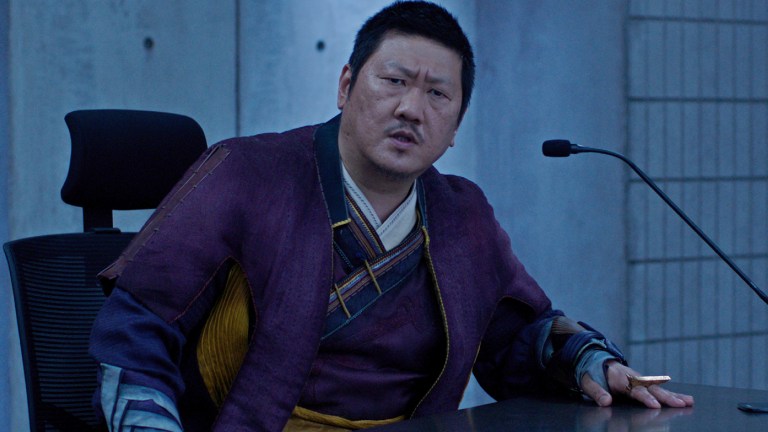 Bruce Banner. Emil Blonsky. Wong. Soon, Daredevil and who knows who else. All of these established Marvel Cinematic Universe characters (not to mention real-life rap star Megan Thee Stallion) are making extended cameo appearances in She-Hulk: Attorney at Law, prompting some fans and pundits online to ask: are all the MCU stars taking the attention away from the person it belongs to, Jennifer Walters aka She-Hulk?
Heck, Jen addressed the issue herself in Episode 3, "The People vs. Emil Blonsky," in one of her fourth-wall-breaking comments directly to the audience. "I know you can't wait to see Wong," she said. "I get it. I wanna make sure that you don't think this is one of those 'cameo every week' type of shows. It's not. Well, except Bruce. And Blonsky. And Wong. Just remember whose show this actually is."
She-Hulk head writer Jessica Gao also addressed the question with Den of Geek, telling us, "That was always kind of a concern, because it is her show. And we don't want it to feel like, 'Oh, we got to bring in all these well-known, famous dudes to help her.'"
But the truth is, this is the Marvel Cinematic Universe. It's populated by scores of characters who can cross paths at any time, just like the Marvel Comics universe has been doing for decades. Ultimately, as Gao says, that's part of the fun of playing in this particular sandbox.
"[We spent a lot of time] in the writers' room, mining all of the movies, then also mining all the comics, and just picking and choosing some characters we want to see and then having fun with the thought exercise of, 'Okay, if this character were on our show, what's a funny reason for them to be embroiled in legal trouble? What's a funny lawsuit or a funny trial that they could be a part of?'"
That last bit makes perfect sense, since the show is, after all, titled She-Hulk: Attorney at Law. The concept from the beginning has been to show how Jen Walters' career goals as a successful lawyer inevitably come into conflict with her newfound status as an enhanced human (and eventual superhero), and it's also reasonable that the latter would attract clients with similar attributes.
Of course, there's always one last sign-off needed before Gao and the writing staff can port over an MCU character. "We always hit the point in the road where then we have to run to Kevin [Feige, Marvel CCO] and ask him if we can do it," Gao says, although as she's told us previously, "Kevin genuinely means it when he says that if he likes the idea, then it's fine."
So the answer is: no, cameos are not a problem for She-Hulk. This is the Marvel Universe, after all, and as Feige himself once said (in talking about another cameo-filled show, Hawkeye), "Marvel is the world outside your window. In the Marvel comics, Spidey could swing by at any moment, or the Fantastic Four could come flying down. But even in the comics, it's, 'What is the story you're telling?'"
New episodes of She-Hulk: Attorney at Law premiere on Disney+ every Thursday.