News
She-Hulk Actor Talks "Difficult" Return as Classic MCU Character
Marvel's next TV series, She-Hulk: Attorney at Law, brings back Tim Roth as one of the MCU's earliest villains.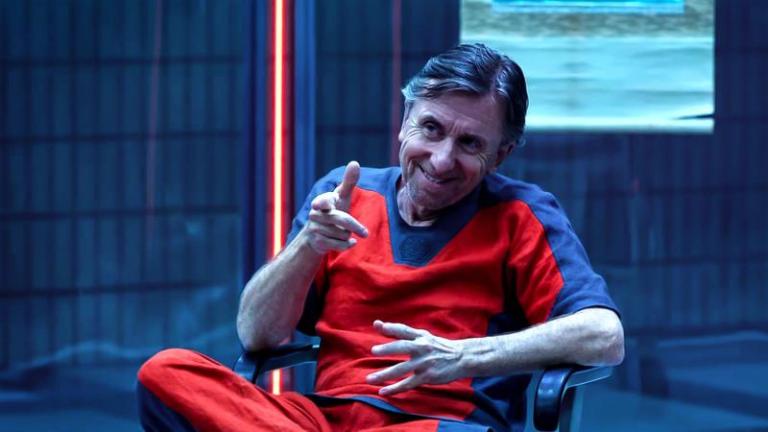 It's long been accepted that 2008's The Incredible Hulk, the second official movie set in the Marvel Cinematic Universe, is the one that everyone sort of ignores. But while that film certainly has its share of problems, most fans agree that one of the movie's highlights is British actor Tim Roth's portrayal of Emil Blonsky, the special forces operative who is transformed by a combination of super soldier serum and Bruce Banner's radiated blood into the powerful yet monstrous Abomination.
So it was a genuine surprise to see the Abomination (as a CG creation, not in the form of Roth) pop up last year in Shang-Chi and the Legend of the Ten Rings, given that no one's heard from him in years and The Incredible Hulk doesn't really get referenced in the MCU these days. But typically for Marvel, that cameo laid the groundwork for the full-fledged return of Roth as Emil Blonsky in Marvel's next Disney+ series, She-Hulk: Attorney at Law.
For Roth, coming back to the MCU was an unexpected turn of events as well. "It was really funny," he tells Looper while chatting about his new movie, Resurrection. "They gave me a call. Originally it was something I just did to make my kids laugh at school — you know, Dad being a monster fighting the Hulk, they thought it was very funny. And then it came back. 'Do you fancy doing this again?' I was like, 'Yeah, I wonder what he would be…' I have to be very careful here, but you find out what's been happening to this guy. You get some interesting development."
She-Hulk: Attorney at Law stars Tatiana Maslany (Orphan Black) as lawyer Jennifer Walters, who transforms into the title character after she's given a life-saving transfusion by her cousin, Bruce Banner (Mark Ruffalo). Specializing in cases involving enhanced humans, Walters apparently takes on Blonsky as a client, although little is known about the plot of the series beyond that.
The show is very much a part of the MCU's current Phase Four crop of movies and TV shows, and Roth admits that the entire franchise has itself mutated considerably since he appeared in one of its very first movies. "As much as I enjoy Marvel movies — when I'm traveling, I'll watch them, I'll have a festival — the whole thing has changed since we did it so many years ago," he says. "You know, the concept of it, the world of it, I think what Downey and the gang did over there with Iron Man changed everything."
Roth hints that even the tone and acting style is different now than when he showed up in Louis Leterrier's generally somber The Incredible Hulk, a transition that it took him a minute to adjust to.
"It took me a while when I came back," Roth explains. "It was a bit difficult. When I was on set, I didn't know how to deal with it. Didn't know what to do. I felt like I was out of my depth. I was watching Tatiana Maslany, who's incredible and really funny, and then a couple of days into it, Mark Ruffalo came on board and I was watching the two of them interact on set with all of the craziness that was going on. I was like, 'Oh, that's how you do it.' And then it was an absolute blast."
Of course, this is Roth's first time working with Ruffalo's version of Bruce Banner, since Edward Norton starred as the bifurcated scientist/monster in The Incredible Hulk.
"I played up on that a little bit during it as well," teases Roth, hinting at a possible in-joke that Marvel fans might want to watch out for. "That was a lot of fun. And also what Tatiana was doing was wild. Just watching her pull this off is something. I guess there's a trailer out there so people can see a little bit of it, but there's nothing compared to what you're going to get."
We'll have more from Roth soon about his gripping new psychological horror film, Resurrection, which is out July 29 in theaters and August 5 on demand, and you'll see him once again as Emil Blonsky/The Abomination, when She-Hulk: Attorney at Law premieres on Disney+ on August 17.