Features
Our Flag Means Death: How The Season 2 Finale Perfectly Sets Up Season 3
The OFMD finale was one wild voyage of twists and turns, but there's plenty of life in this pirate comedy yet. Bring on season three!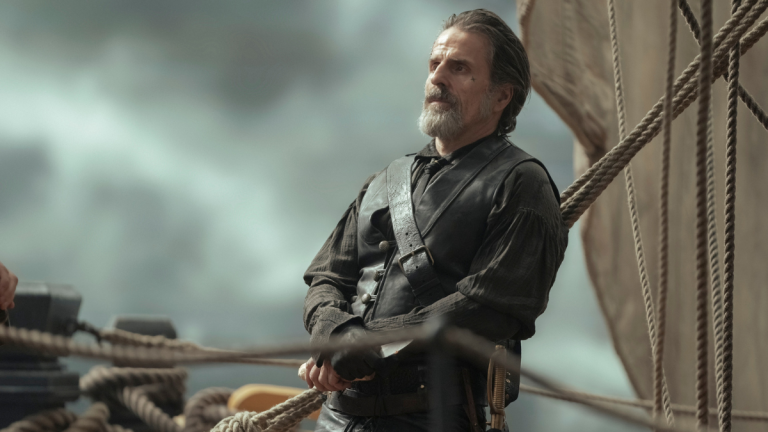 WARNING: This contains MAJOR SPOILERS for Our Flag Means Death season 2.
The tagline of Our Flag Means Death warned us to "prepare to have your ship wrecked", but it didn't prepare fans for the utter carnage and heartbreak of the season two finale.
While Blackbeard's new career as a fisherman was thankfully short lived, he returned to discover the Republic of Pirates decimated by Prince Ricky (Erroll Shand, The Luminaries) and the navy, who had wiped out Zheng Yi Sao's entire fleet, commandeered Spanish Jackie's bar and imprisoned the crew of The Revenge ready for execution.
But no sooner had Stede (Rhys Darby) and Ed (Taika Waititi) got the swashbuckling romantic reunion of their dreams, and alongside Zheng Yi Sao come up with a perilous plan to defeat Prince Ricky's naval fleet, we got the biggest plot gut punch of Our Flag Means Death yet: Blackbeard's lovably foul-mouthed and antagonistic first mate Izzy Hands (Con O'Neill, Happy Valley) was fatally wounded by Ricky during their escape mission, and died in Ed's arms.
The Revenge will never be the same without him, but Our Flag Means Death showed plenty of signs of being able to live on for another season, and the last scenes of the finale left us with some intriguing loose ends to tie up in season three.
The Good Ship Revenge Is Heading Prince Ricky's Way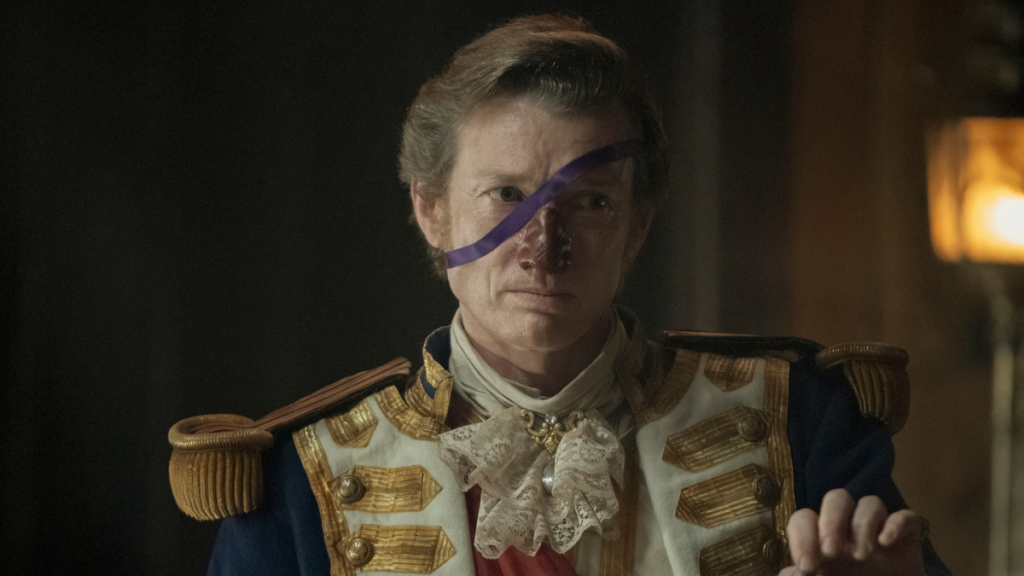 "Don't you wanna kill the fucker who did this?" Zheng Yi Sao (Ruibo Qian, Black Mirror) asks Ed just after he's buried Izzy, as she and Auntie (Anapela Polataivao) propose they team up to hunt Prince Ricky down (the Pirate Queen, after all, has a whole fleet of crew members to avenge as well).
Ed agrees, and moments later, The Revenge is sailing off into the sunset, which sets up the main plot point of season three nicely. And it's particularly intriguing: yes, we've seen the crew of The Revenge head off bad guys before, from former naval captain Chauncey Badminton (Rory Kinnear, Skyfall) to infamously ruthless pirate Ned Low (Bronson Pinchot, Perfect Strangers), but this time, it's personal. Ricky killed one of their own. The legendary Izzy Hands must be avenged. Not just avenged, obliterated. We reckon it's going to be quite the showdown.
Stede and Ed Are Innkeepers Now?!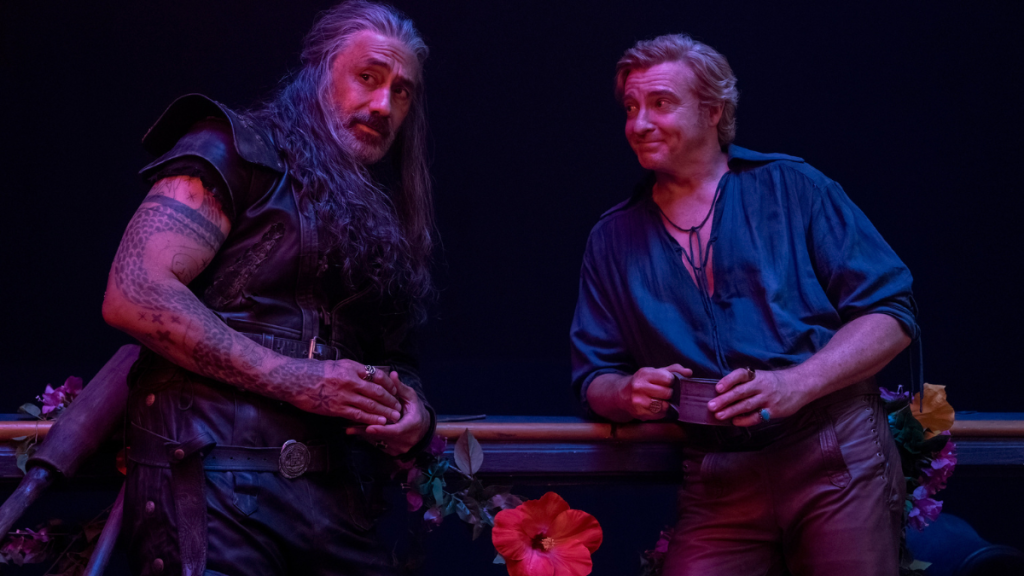 The final shocking twist at the end of season two sees The Revenge set sail without either of its two former captains. From the shore, a loved up Ed and Stede watch their beloved crew sail away from the porch of a dilapidated shack (or "fixer-upper" as Stede, ever the optimist, calls it) which we learn they plan to convert into an inn and live out the rest of their days in peace, running it together.
Except… of course they won't. They're pirates, through and through, and no matter how hard they try to fight it, their home is the sea, and danger runs through their veins. Trouble will seek them out eventually – while we await season three, we can amuse ourselves by taking bets on how quickly they'll abandon their adorable innkeeper cosplay.
Izzy Hands Left Big Shoes (Well, Shoe) To Fill
As The Revenge set sail, it seems that Frenchie (Joel Fry, Bank of Dave) is once again the new first mate, after temporarily filling the role during Blackbeard's reign of terror earlier in the series while Izzy was at death's door after losing his leg.
But Frenchie was previously reluctant at best, and his leadership style is… well, non-existent, really – certainly compared to Izzy's iron fist and "fuck off, you twat" charm. How will this affect the crew's dynamic going forward? Will Frenchie let his newfound power go to his head? Will the threat of mutiny linger in the air once more?
Is Ned Low Really Dead?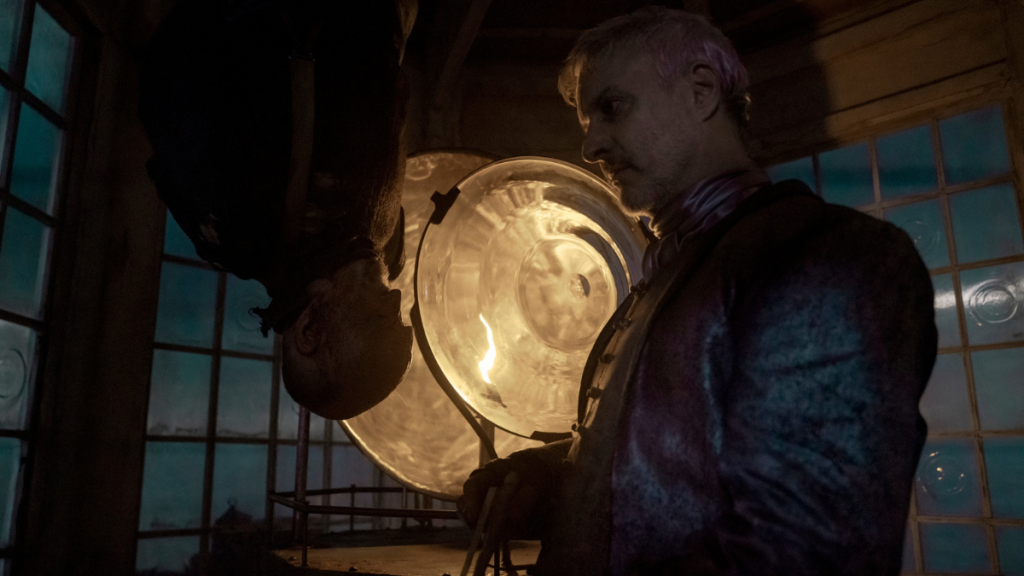 Stede's first kill was a big moment for him (not least because it prompted him to finally get jiggy with Ed), but did Ned Low really die when Stede made him walk the plank in episode six?
After all, we've seen other pirates get chucked off the ship seemingly to their death (cough, Lucius, cough) only to discover they managed to survive – and dispatching one of history's most fearsome pirates did seem suspiciously easy…
We hope Bronson Pinchot kept his diary free because we suspect he might be back for season three.
Spanish Jackie Needs To Rebuild Her Bar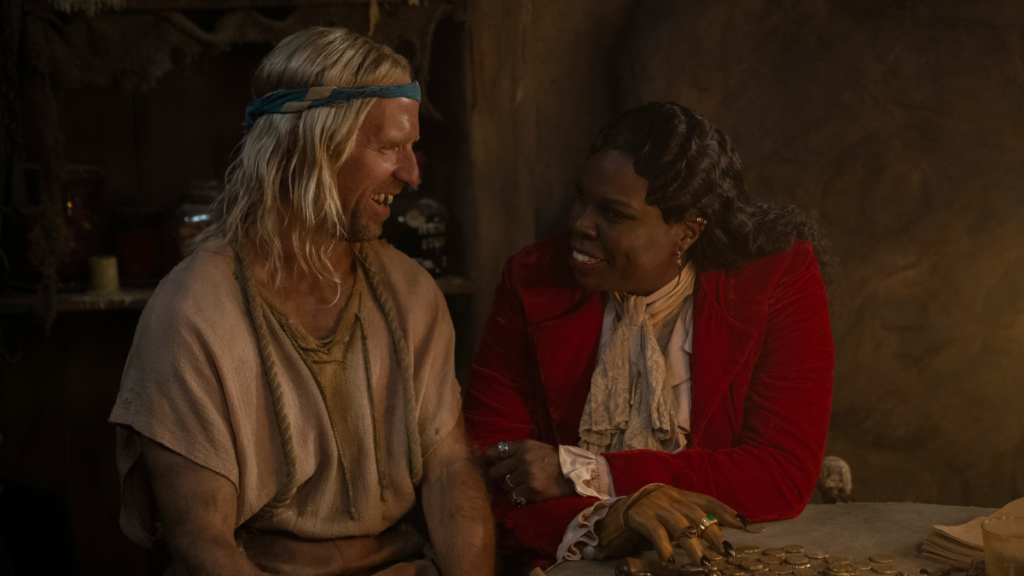 A surprise addition to The Revenge's crew at the end of season two is Spanish Jackie (Leslie Jones, Saturday Night Live), who followed her beloved twentieth husband The Swede (Nat Faxon, Married) back aboard his ship after her bar was destroyed by the navy.
"The sky's the limit – we're gonna rebuild the bar bigger than ever," she says as they set sail – the question is: where? The pirates are going to need a new place to dock, and we wouldn't mind betting Jackie will find an impressive new home for her nose jar.
Lucius and Black Pete Are Married – Who's Next?
There's a whole lotta ships to chart a course for in season three. Ed and Stede, of course, plus Spanish Jackie and The Swede, and Zheng Yi Sao and Oluwande (Samson Kayo, Famalam) were reunited too. But this latter relationship could be under threat thanks to the ongoing hints of a polyamorous trio between Oluwande, Jim (Vico Ortiz) and newcomer Archie (Madeleine Sami).
And while a loved up Lucius (Nathan Foad, Newark, Newark) and Black Pete (Matthew Mayer, Dogma) became "maties" in the closing scenes of the finale, will their marriage run smoothly?
Will Buttons Return?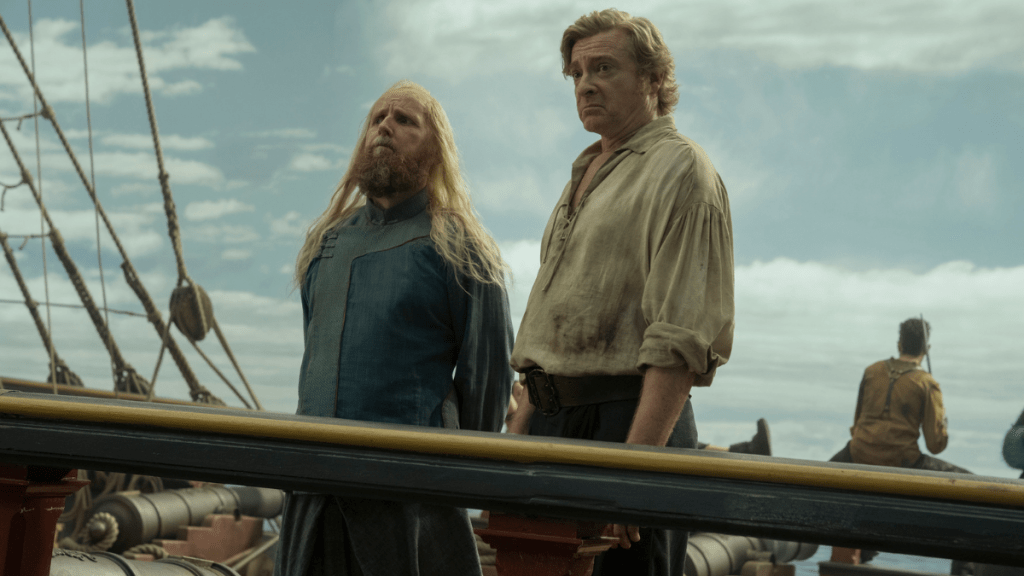 The final frame of season two settles on Izzy's grave, as a seagull settles on the makeshift gravestone, a touching reminder of the other Revenge crew member we lost this series, eccentric Scotsman Buttons (Ewen Bremner, Trainspotting).
Earlier in the series, Auntie seemed to recognise him as a sea god in man form, and gifted him a transmogrification spell, and at the end of episode four he appeared to successfully use it to transform into a sea bird.
Will Izzy's death cause Buttons to return to help The Revenge get… well, revenge? We'd love to see it.
Our Flag Means Death is available to stream on Max.