Features
Our Flag Means Death Season 2 Cast: Meet The New Characters
As Taika Waititi and Rhys Darby's Our Flag Means Death returns to Max, let's discover the new characters they'll be swashbuckling with in season 2.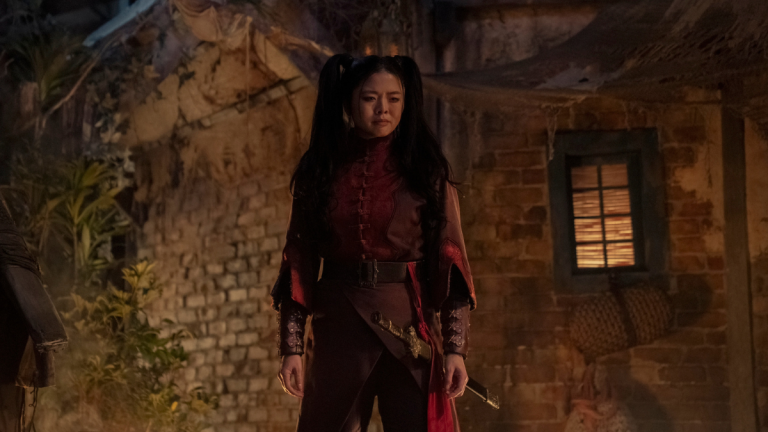 This article contains spoilers for Our Flag Means Death season 1.
The sitcom Our Flag Means Death has behaved in a very piratey way, quite frankly. When it burst onto the scene last year, it unexpectedly plundered fans' hearts, leaving their new favorite ship – between Rhys Darby as Stede Bonnet and Taika Waititi as Blackbeard – wrecked, and left us stranded on a cliffhanger of a finale desperate for a second series.
Thankfully, the treasure that is season two of Our Flag Means Death is released on Max on Oct. 5 (starting with three episodes, then returning for two episodes weekly, with the finale airing on Oct. 26), and it's as adorable as ever, with a whole crew of new characters to fall in love with:
Let's meet the new characters, and discover which returning cast members are back:
NEW CAST
Ruibo Qian as Susan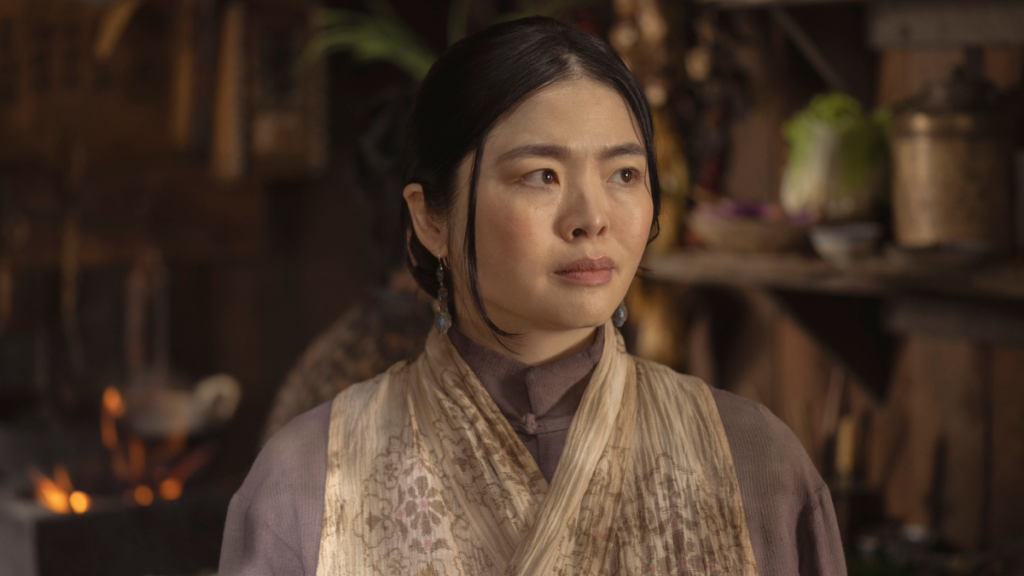 Susan runs a soup stand in the Republic of Pirates, which she acquired by savage means, but she seems to have more depth and intrigue than your average soup seller. We'll learn much more about her as the series progresses.
You'll recognize Ruibo Qian from the Black Mirror episode "Smithereens", as Mad Meg in Orange Is The New Black, and as Hope's former roommate Mei in Jessica Jones.
Anapela Polataivao as Auntie
Auntie helps Susan run the soup kiosk, giving sass to the customers with a twinkle in her eye. We'll be learning a lot more about her identity during the season, too.
Polataivao is best-known for her roles in New Zealand dramas The Market and Eruption, and short film Night Shift.
Madeleine Sami as Archie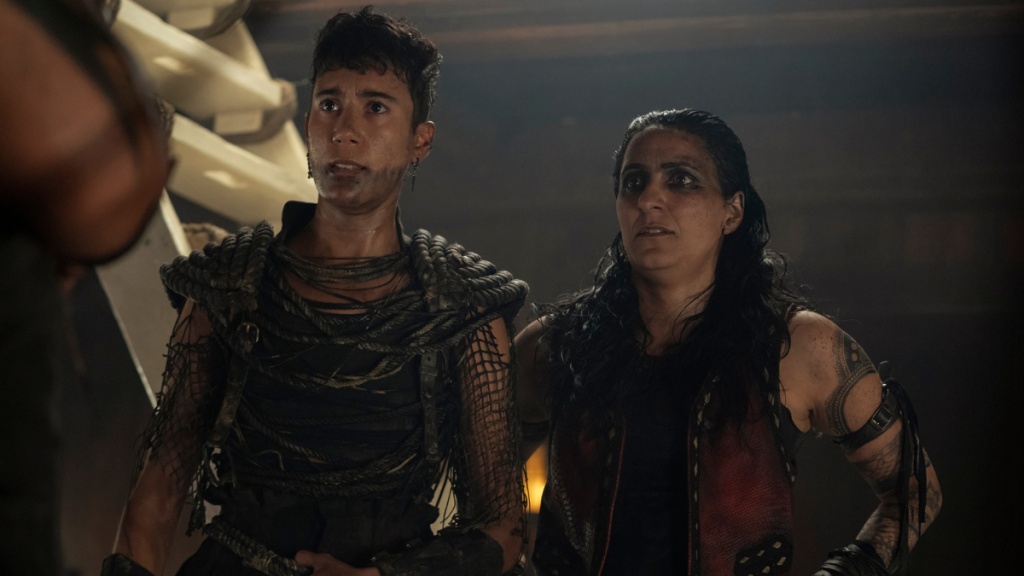 Archie is the newest addition to Blackbeard's crew, a fierce fighter with a sweet heart, who quickly forms a close bond with Jim (Vico Ortiz). Like the rest of the crew of the Revenge, she has to tread carefully around their new, fearsome pirate captain.
You'll know comedian Madeleine Sami from the first series of Taskmaster New Zealand, as well as being the star of romcom The Breaker Upperers, plus they also co-hosted The Great Kiwi Bake-Off.
Erroll Shand as Prince Ricky Barnes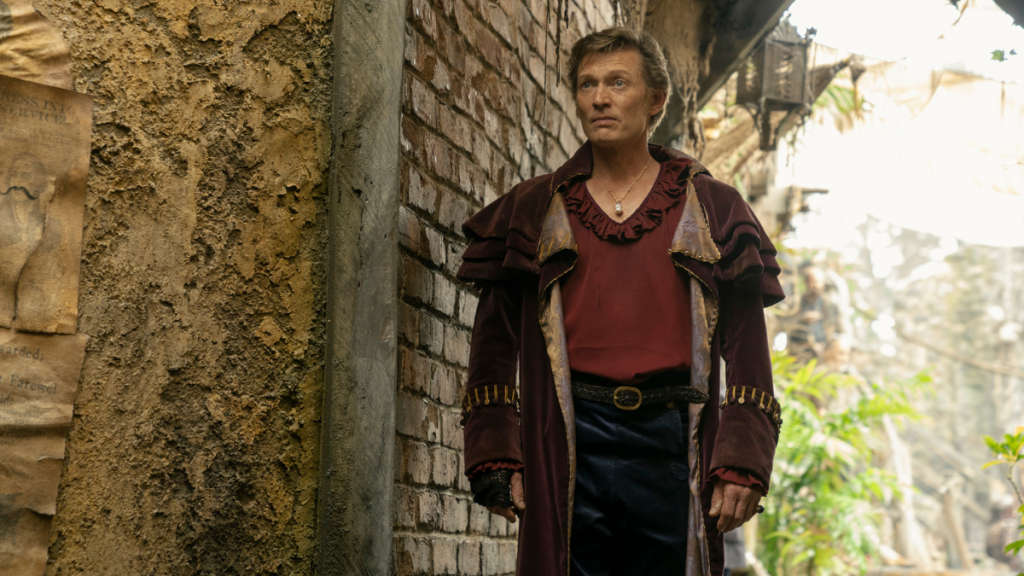 Prince Ricky is a former royal, who took inspiration from Stede Bonnet's legendary adventures and abandoned his wealth to become a pirate, before hunting his hero down on the Republic of Pirates.
Shand's many previous acting roles include Harald Nilssen in The Luminaries, Brad in One of Us Is Lying, and Rufus in Sweet Tooth. He also just starred alongside Jodie Whittaker in Aussie drama One Night.
Minnie Driver as Anne Bonny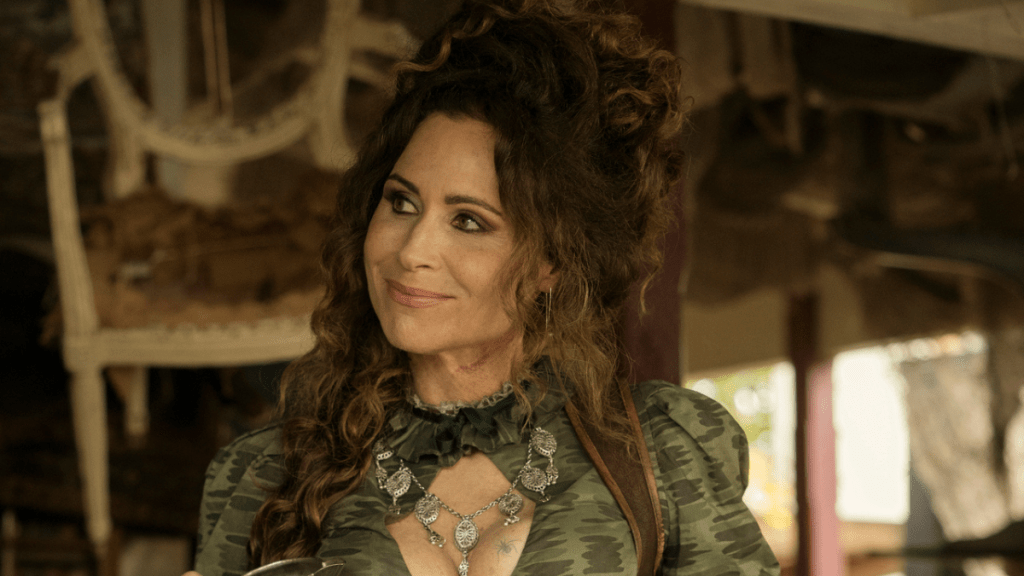 Anne Bonny is an old pirate acquaintance of Blackbeard's who has left her pirating days behind to settle down and run an antique shop, but she has some destructive ways of spicing up her new, more peaceful life.
A household name, you'll recognize Driver from her many leading roles in films like Good Will Hunting (which earned her an Oscar nomination), her Emmy and Golden Globe-nominated performance as Dahlia in The Riches, and more recently for her roles in Starstruck and The Witcher: Blood Origin.
Rachel House as Mary Read
Mary Read is another tempestuous old friend of Blackbeard's who has given up her pirating escapades, but these days she gets her kicks giving as good as she gets in a tempestuous relationship.
You'll know House from her portrayal of Topaz in Taika Waititi's Thor: Ragnarok, plus starring alongside Rhys Darby in Hunt for the Wilderpeople and sitcom Wrecked. She also voiced Gramma Tala in Moana.
Bronson Pinchot as Ned Low
Edward "Ned" Lowe is a notorious English pirate who we'll be meeting later on in season 2. No spoilers!  
Pinchot is best-known for playing Balki Bartokomous in sitcom Perfect Strangers, as well as roles in films like First Wives Club, Beverly Hills Cop, and True Romance. More recently he played Principal Hawthorne in Chilling Adventures of Sabrina.
RETURNING CAST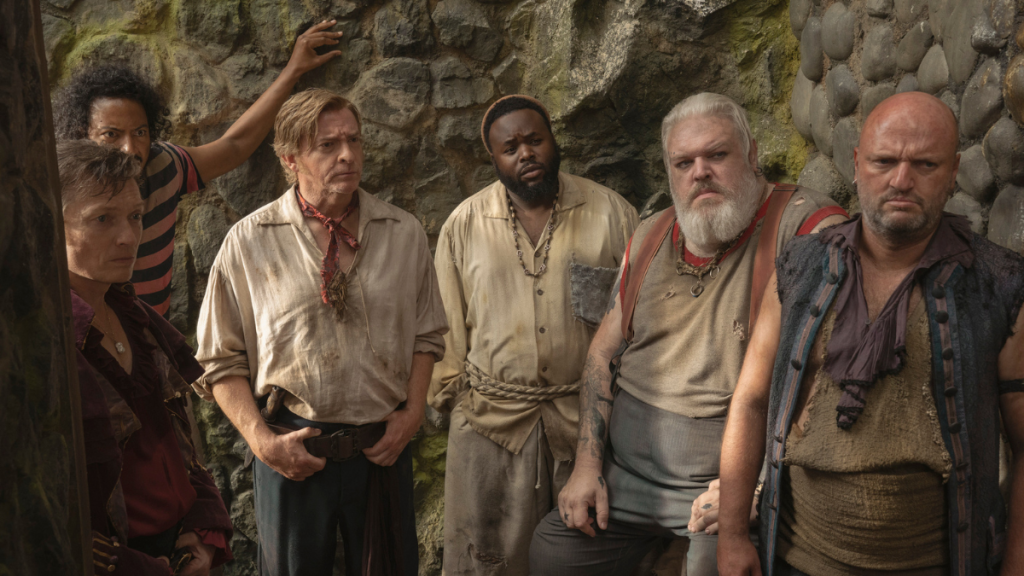 Of course, Our Flag Means Death stars Taika Waititi and Rhys Darby return as Captain Blackbeard and the "Gentleman Pirate" Stede Bonnet.
Other returning members of the original series crew of The Revenge include Con O'Neill as Izzy, Vico Ortiz as Jim, Samba Schutte as Roach, Samson Kayo as Oluwande, Ewen Bremner as Buttons, Joel Fry as Frenchie, Matthew Maher as Black Pete, Kristian Nairn as Wee John Feeney, David Fane as Fang, and Nat Faxon as The Swede.
We'll also see the return of Leslie Jones as Spanish Jackie.
The Big Question: Will Lucius Return?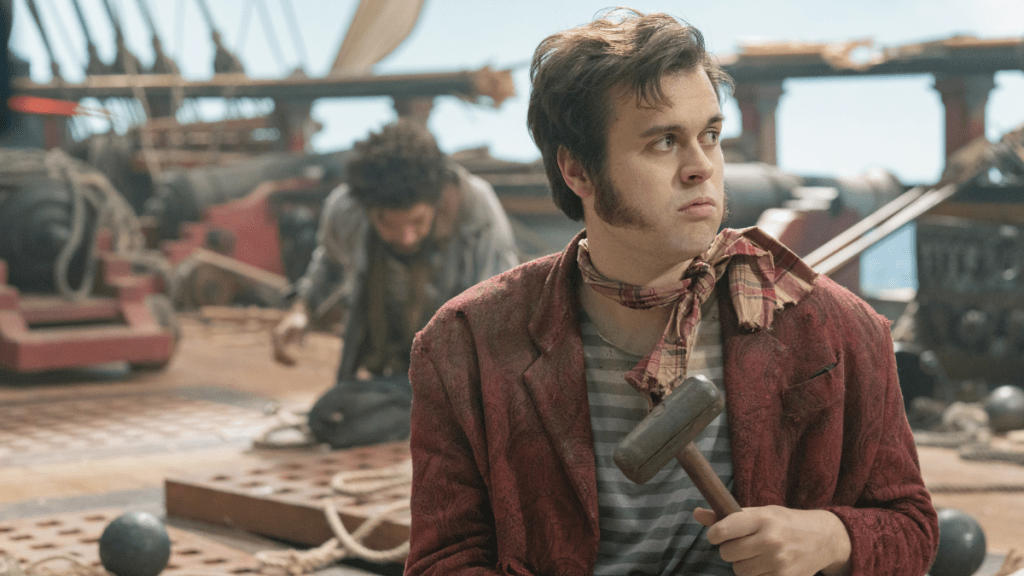 Ever since the season one finale, fans have been speculating on social media about whether Nathan Foad will return as the much-loved pirate Lucius, after Blackbeard appeared to throw him overboard to his death at the end of season one.
Fans have even taken to asking Our Flag Means Death creator David Jenkins directly if Lucius is still alive, getting a cryptic but ultimately unpromising response.
The answer is: we don't know, but hopefully we'll be finding out soon!
The first three episodes of Our Flag Means Death season two are available to stream on Max now.