Features
From Ned Low to Zheng Yi Sao: The Real Life Pirates of Our Flag Means Death Season 2
Here are the true stories behind the new faces we see swashbuckling alongside Blackbeard and Stede Bonnet this season.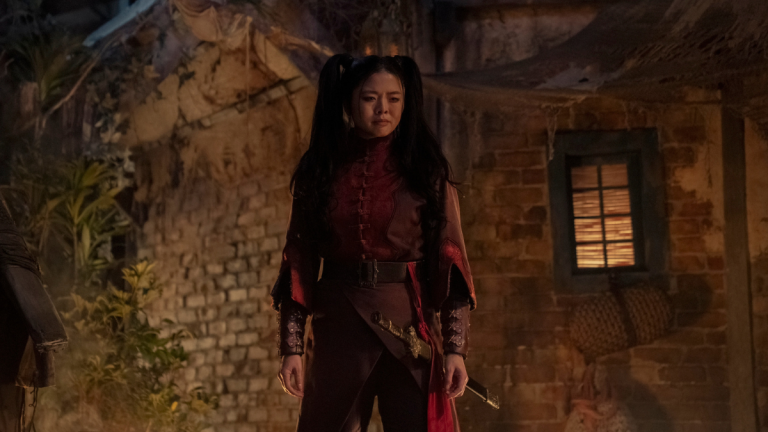 WARNING: This article contains SPOILERS for both seasons one and two of Our Flag Means Death
We meet a whole crew of new pirate faces in season two of Our Flag Means Death, and you may have heard of a few of them. While we already know that Stede Bonnet (Rhys Darby) and Blackbeard (Taika Waititi) were based on real historical pirates, you might be surprised to learn just true to life many of the characters in season two are, from the feared pirate queen Zheng Yi Sao to the infamously brutal Ned Low.
Let's take a look at the true stories which – as ever – are even stranger than the fiction of our favourite pirate comedy:
Zheng Yi Sao Really Did Bend China To Her Will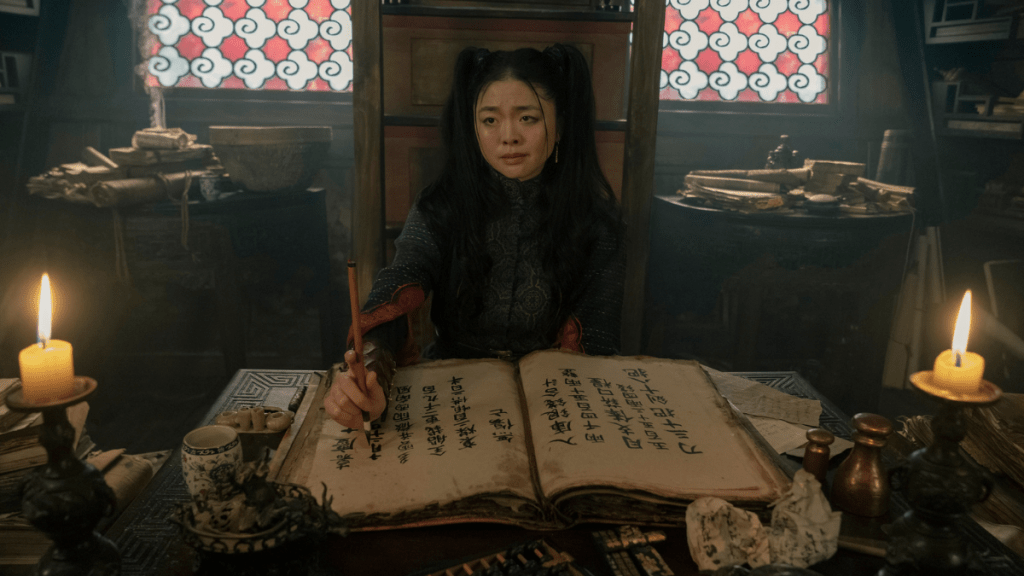 We first met her as Susan, the soup shack lady, in episode one, before quickly learning Susan's real identity is Zheng Yi Sao, the Pirate Queen, famous for conquering China and being a bad-ass fighter, with a soft spot for Revenge crew member Oluwande.
And while Ruibo Qian (Black Mirror) became an instant fan favourite for her lovable comedic perfection as this character, the story of the real Zheng Yi Sao is even more remarkable.
There's a big dollop of artistic licence in including her in Our Flag Means Death considering she lived 100 years after the likes of Blackbeard and Stede Bonnet, but she also makes these infamous pirates look like small-time rogues: Blackbeard at his peak commanded around four ships and 300 men, but Zheng Yi Sao commanded 1,800 ships and up to 70,000 pirates!
She initially inherited the pirate captaincy from her dead husband before almost doubling his fleet, and Our Flag Means Death's many references to her conquering China are technically true as well: her fleet was large enough to defeat the navy of many a country, and she terrorized China and defeated several of their naval fleets, before choosing to end things on her own terms. In 1810, she sailed 260 ships, flags proudly flying, into Canton harbor and demanded a pardon with excellent terms, agreeing to give up her weapons and ships but keeping her plunder. She retired and lived out the rest of her days in peace, dying at the ripe old age of 69. Yass, queen.
Hornigold Really Was Blackbeard's Pirate Captain – But He Knew Stede Bonnet Too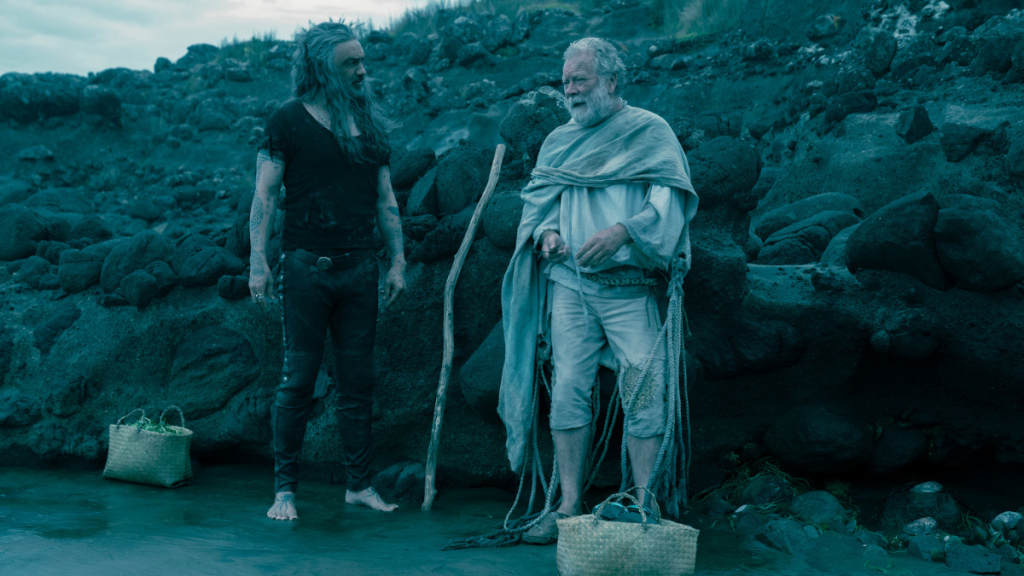 We meet Captain Benjamin Hornigold (Mark Mitchinson, The Hobbit) in episode three, "The Innkeeper", when Blackbeard discovers he's in purgatory (which the pirates for some reason call "the gravy basket") after being almost beaten to death by his mutinous crew.
While Blackbeard is at first alarmed to see he's been "rescued" by his old pirate captain, the two eventually bond, until Ed realizes Hornigold is the physical representation of how much he hates the version of himself that he's become since Stede left.
It's pretty fitting that Hornigold was the figure Blackbeard's brain chose to accompany him in purgatory, as the real-life Benjamin Hornigold very much made Blackbeard in his own image. As his captain, he quite literally showed a young Edward Teach the ropes in his pirate youth, training him up to eventually take command of his own ship alongside him, with the two of them sharing the booty from their pirate raids.
In real life, Blackbeard and Hornigold were still a pirating partnership when they both met Stede Bonnet, and Blackbeard tricked him into giving him the captaincy of The Revenge, sneakily adding Bonnet's ship to his and Hornigold's fleet and leaving Stede Bonnet thirsting for revenge.
Mary Read and Anne Bonny Probably Were A Toxic Couple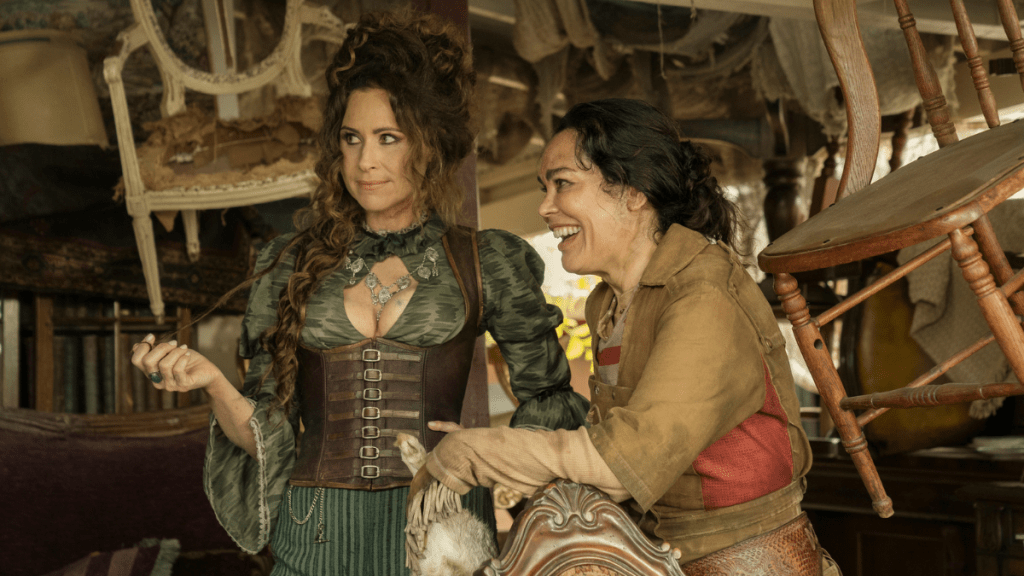 Rachel House (Moana) and Minnie Driver (Good Will Hunting) appear in episode four as ex-swashbuckling pirate couple Mary Read and Anne Bonny, who have retired to open an antique shop, but keep their relationship interesting with a spot of light-hearted stabbing/poisoning each other.
Their true stories fit perfectly with Our Flag Means Death's many depictions of queer relationships, as several historians do believe the women were lovers, and their ferocious characters seem pretty true to life as well: they were renowned for being just as deadly as their male colleagues. Anne Read is also thought to have had a long-term relationship with another Our Flag Means Death character, Captain John "Calico Jack" Rackham, who was portrayed by Arrested Development's Will Arnett in series one, when he turns up as an old friend of Blackbeard.
Sadly, the real-life Read and Bonny didn't get a happy ending running an antique shop: they were captured along with Calico Jack in 1720, and while Jack was executed in November of that year, both women were granted a stay of execution when they claimed to be pregnant. Bonny's fate is unknown (although it's believed she may have died in 1733), but Anne Read (and presumably her unborn child) died from a fever in prison a few months after she was captured. In 2020, the women were immortalized in a statue in Wapping, East London, at the site of the old Execution Dock where pirates were famously executed over four centuries.
Ned Low Really Was The Cruelest Pirate Of Them All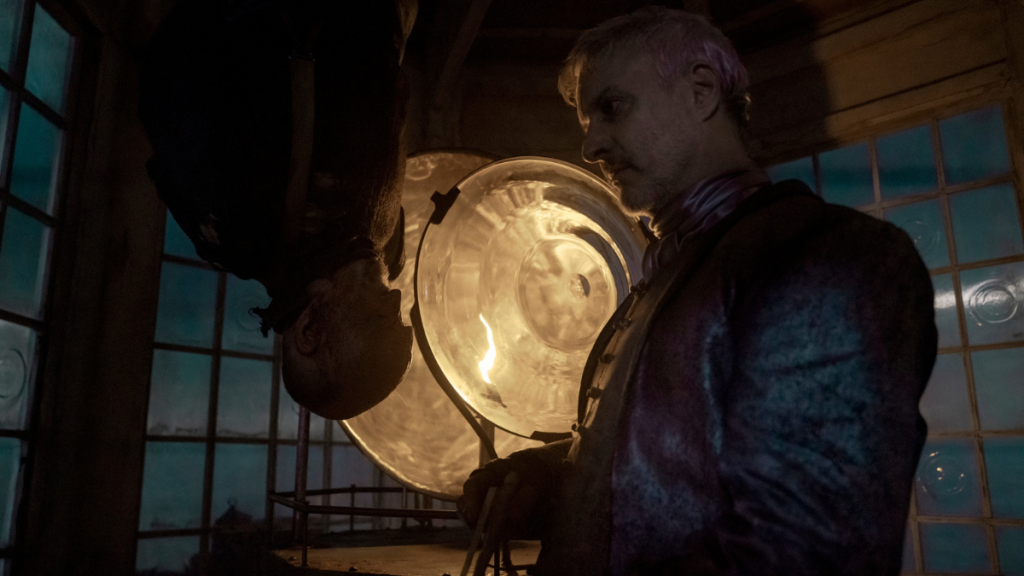 Thanks to Bronson Pinchot (Chilling Adventures of Sabrina) we get a brief but memorable look at the infamous pirate Edward "Ned" Low in Our Flag Means Death season two, but the real Ned Low was far, far worse.
In the episode "Calypso's Birthday", we see a deranged Ned Low become angry when he discovers Blackbeard has beaten his record for plundering ships, and he and his crew hunt The Revenge down and tortures the crew in revenge, before Stede Bonnet makes him walk the plank.
In reality, while Ned Low doesn't have the passion for music we see in Our Flag Means Death, he was certainly the unbeaten king of cruelty, with a fearsome reputation for terrorizing dozens of ships and showing the captured crews no mercy. He was particularly famous for torturing sailors by cutting off their ears or lips, and sometimes then feeding the appendages back to them. He even reportedly ripped out a sailor's beating heart and forced another prisoner to eat it.
It's unclear what Ned Low's fate was – some say he retired to Brazil and enjoyed his vast plunder, others say he was marooned by his crew, while a more popular theory is that he was captured by the French and then executed. We like to think the real-life Stede Bonnet really did chuck a violin at his head, though.
Our Flag Means Death season 2 is streaming on HBO Max