Features
Bloodlands: BBC Thriller Isn't the New Line of Duty (But Watch It Anyway)
Four-part BBC One crime drama Bloodlands may come from Line of Duty creator Jed Mercurio's production company, but it's a different beast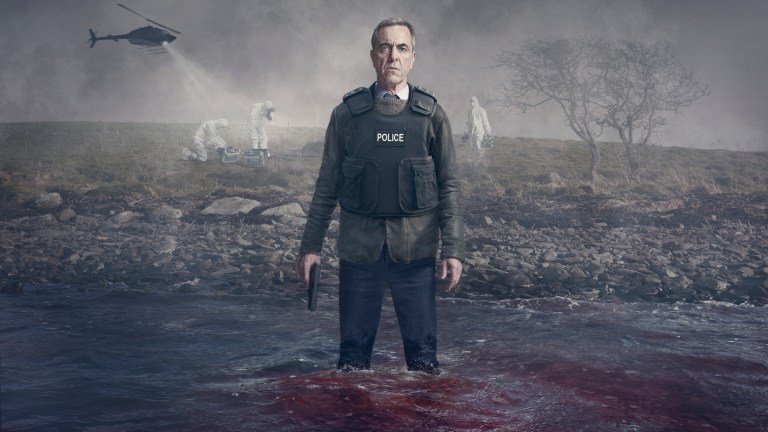 The Bloodlands trailer first gives us police boats crossing a desolate loch, and the timbrous tones of James Nesbitt recapping a decades-old case about an assassin codenamed Goliath. Then comes the legend: "From the Executive Producer of Bodyguard and Line of Duty." The new four-part BBC crime drama is the first from Hat Trick Mercurio, the new production company of Bodyguard and Line of Duty creator Jed Mercurio, the biggest name in UK TV thrillers and a connection well worth advertising.
A connection, in fact, you'd be mad not to advertise. Zig-zagging political thriller Bodyguard was a gargantuan hit, and here in the UK, Line of Duty is more popular than sunshine. (The arrival of a new series featuring AC-12 prompts the nation to a similarly giddy high, but instead of men walking around without tops on and women taking photos of their legs in the park, we all start calling each other 'Fella' and harbouring suspicions about the probity of Sandra in Accounts.) Anyone launching a new crime drama and not trying to get people to call it 'the next Line of Duty' wouldn't be doing their job.
There are other sound reasons to draw the link: like Line of Duty, Bloodlands is also a twist-filled, Belfast-filmed BBC police thriller about a no-nonsense Northern Irish detective on the trail of a bent copper. Both feature burning cars and tense bomb disposal units. Superficially, there's plenty of crossover but deeper down? They're apples and oranges, or any other idiom of Supt. Ted Hastings' choosing.
Here's why: tell me where Line of Duty is set. Not filmed (Belfast, and before that, Birmingham), but set. Where in England does its story take place?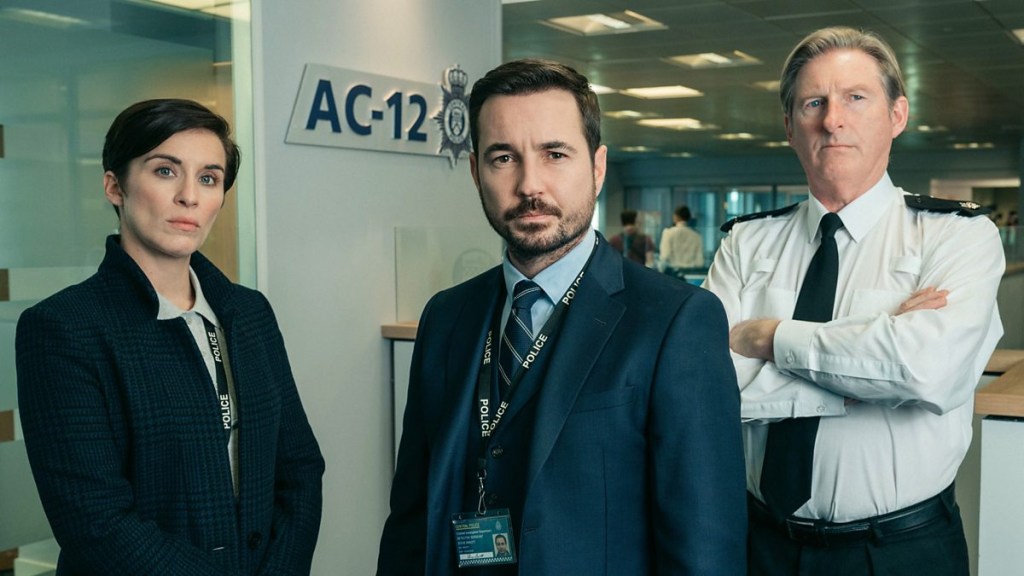 We can't rightly answer because the city is unspecified in Line of Duty. The names of streets, neighbourhoods, landmarks and police precincts are inventions (or, quite rightly, fan nods to Hill Street Blues). It's not a show about a specific force policing a specific place with a specific history, but something broader. It's about the struggle between human weakness and strength – often within a single character – inside the institution of the police. It's about greed and foibles and hypocrisy, laziness and temptation, and ultimately, about the gap between moral justice and the letter of the law. (The letter.)
Bloodlands isn't just filmed in Belfast, it's set there. Specifically, it's set in modern-day Belfast, two decades on from the Good Friday Agreement that signalled an end to much of the violence that arose from political conflict in Northern Ireland. Even more specifically, it's written by local boy Chris Brandon, who grew up near the series' location of Stranford Lough. Its lead DCI Tom Brannick (Nesbitt) is a former member of the Royal Ulster Constabulary, now the Police Service of Northern Ireland, not a fictional unit on an anonymous force. Brannick lost dearly during the Troubles, and the case we join him investigating has its roots in the lead-up to the Belfast Agreement.
Specificity works in Bloodlands' favour. It's weakest where it's most generic (you won't need me to provide a list of detective show clichés, they're there from the off). The political context of Belfast then and now, and the emotional aftermath of the Troubles on the people of Northern Ireland is this thriller's real meat. It's likely what drew an actor of James Nesbitt's calibre to the material, which in turn drew the attention of the BBC.
Thanks to funding programmes and tax relief provided by Northern Ireland Screen, more and more British TV drama is now filmed in Belfast. Some shows, like Line of Duty, use the city anonymously, but others choose to tap into the setting's history. The most recent series of ITV's Marcella upped sticks dramatically to take the action from London to Belfast, with Northern Ireland Screen funding. Story-wise, the result was… patchy, but its most tantalising thread hinted at the Troubles-specific history of a Belfast crime family matriarch played by Amanda Burton. (Admittedly, taking into account the sledge-hammer subtlety of the rest of the series, Northern Ireland likely wouldn't have thanked Marcella had it dug deeper into that seam.)
Other dramas are better suited to real-world political reflection, and it's satisfying to see a series like Bloodlands embed itself into Belfast's singular political context. It would be more satisfying if it could take a leaf from Line of Duty's book and credit the audience with the ability to keep up without explaining quite so much, quite so often. (If fewer shows made allowances for audiences watching with one eye scrolling on their phones, would viewers put them down for a second and actually watch? In all honesty, probably not.)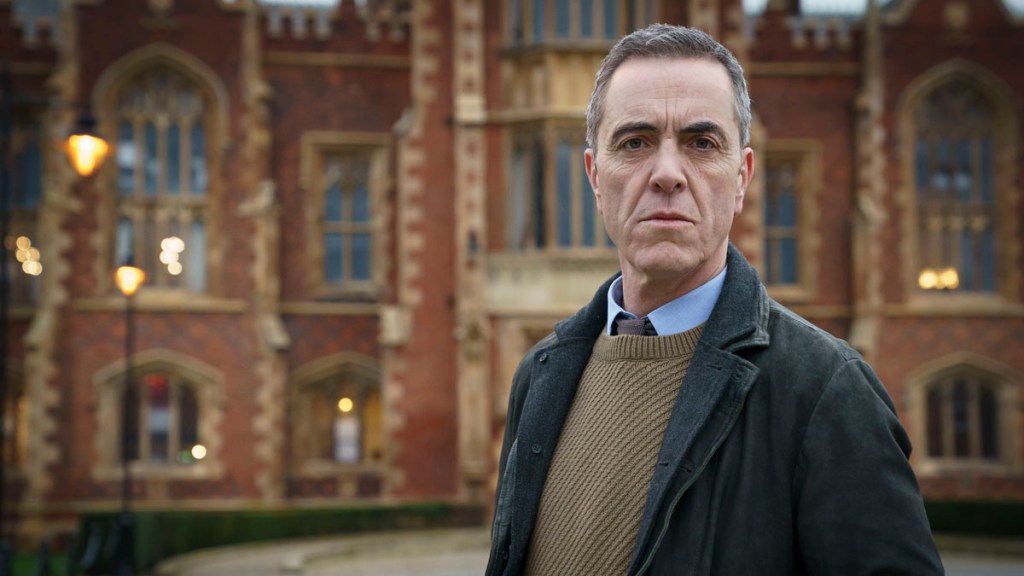 So that's one reason Bloodlands isn't the new Line of Duty. Yes, they're both thrillers, but one is pinned to a singular political legacy, the other isn't. There are other differences. Bloodlands exists in a moody world of chilly landscapes and terse, troubled symbolism, while Line of Duty's commitment to naturalism is such that for vast stretches of police jargon dialogue, most of us haven't a single clue what's being said but still couldn't be happier about it.
Lastly – and best of all – Bloodlands isn't the new Line of Duty because it doesn't need to be. Line of Duty already exists and there's a brand new series so close you can practically smell it! What does it smell of, you ask? A top note of Steve's waistcoat over a base note of Kate telling someone to stop making a tit of themselves. In other words: perfection, fella.
Bloodlands starts on Sunday the 21st of February at 9pm on BBC One.