News
Netflix Unveils Netflix and Chills Horror Lineup
Netflix is ushering in the spooky season with a host of original horror offerings like The Haunting of Bly Manor, Rebecca, and more.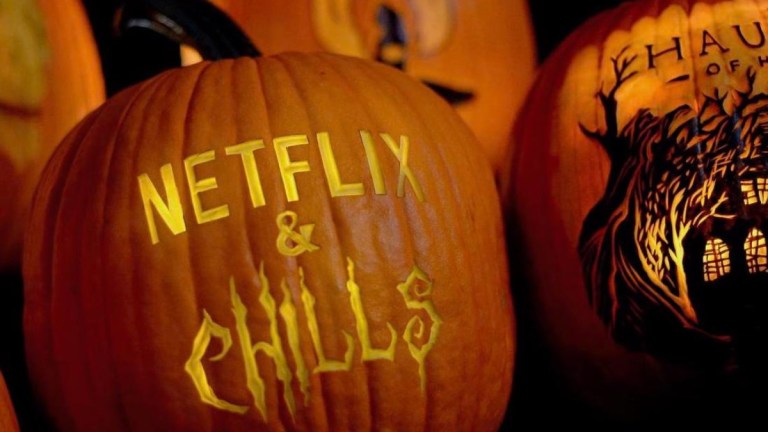 Smell that crisp chill in the air? That, my friends, is the upcoming arrival of spooky season. Halloween may be nearly two excruciating months away, but that's no reason not to get an early start on your horror needs.
To that end, Netflix has unveiled its lineup for "Netflix and Chills," its lineup of horror movies, TV series, and other content for September and October.
Things get started early this year with The Babysitter: Killer Queen premiering on Sept. 10. Directed by McG, this sequel to the original 2017 thriller finds hero Cole adapting to a hellish high school life after surviving a satanic blood cult. Also arriving in September are Spanish-language thriller The Paramedic and the Sarah Paulson-starring Nurse Ratched origin story, Ratched.
But of course it's October where the spookiest offerings lie. The jewel of Netflix's Netflix and Chill season and arguably the TV horror season at large will be The Haunting of Bly Manor on Oct. 9. This is Mike Flanagan's followup to the tremendously successful 2018 horror series The Haunting of Hill House. While the original focused on the horror works of Shirley Jackson, this next installment in the burgeoning anthology borrows from gothic horror novelist Henry James. Victoria Pedretti and Oliver Jackson-Cohen return to star in new roles.
Following The Haunting of Bly Manor will be Unsolved Mysteries: Volume 2 on Oct. 19. Netflix revived this classic true crime/paranormal documentary brand for new episodes in July. Now the next batch of episodes will return in a far more appropriate fall season. New horror remake Rebecca premiers on Oct. 21. The film stars Lily James as a newly-married young woman who finds herself dealing with the imposing shadow of her husband's (Armie Hammer) first wife.
Check out all the listings for Netflix and Chill below:
September 8 – #Alive
September 10 – The Babysitter: Killer Queen
September 16 – The Paramedic
October – La Révolution
October 1 – Oktoberfest: Beer & Blood
October 1 – The Worst Witch: Season 4
October 2 – A Go! Go! Cory Carson Halloween
October 2 – Vampires vs. The Bronx
October 6 – StarBeam: Halloween Hero
October 7 – Hubie Halloween
October 7 – To the Lake
October 9 – The Haunting of Bly Manor
October 9 – Super Monsters: Dia de los Monsters
October 15 – A Babysitter's Guide to Monster Hunting
October 16 – The Last Kids on Earth: Book 3
October 19 – Unsolved Mysteries: Volume 2
October 21 – Rebecca
October 22 – Cadaver
October 28 – Nobody Sleeps in the Woods Tonight
October 30 – The Day of the Lord