News
The Haunting of Bly Manor Unveils First Trailer and Release Date
Mike Flanagan's The Haunting of Bly Manor is set to carry on the Hill House legacy this October on Netflix.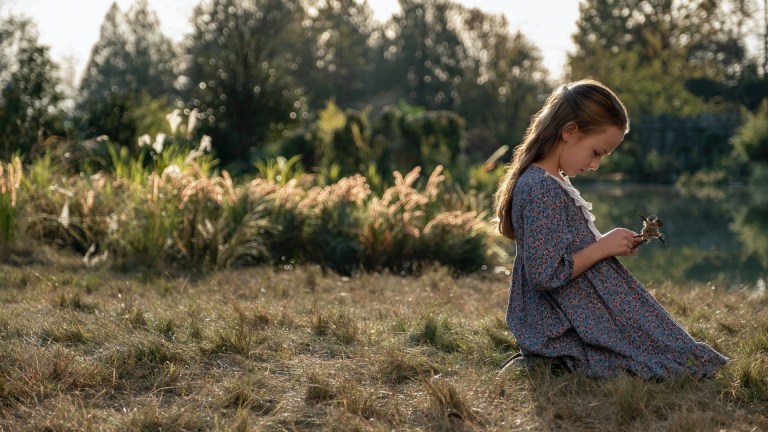 It's been far too long since Mike Flanagan and Netflix teamed to liven up the spooky season with The Haunting of Hill House in 2018. Now, two years later, the Hill House legacy is finally set to continue with The Haunting of Bly Manor.
Netflix today released a first look trailer at the Hill House follow-up and revealed that all nine episodes will be arriving on October 9. Give the trailer a look below, preferably with the lights dimmed and some candles lit.
How refreshing it is to be back in the spooky world of… "The Haunting of" franchise? It's never been clear what we're going to call this thing should it continue on after Hill House and Bly Manor. For now, however, we are very much in the world of Bly Manor. Just as The Haunting of Hill House was based on the works of Shirley Jackson, Bly Manor will be based on the works of Henry James – most specifically James's gothic romance classic The Turn of the Screw. 
We can already see some of James's influence in the first trailer. For starters, the whole thing is scored by a creepy rendition of "O Willow Waly," which is a haunting song first composed for the 1961 film The Innocents, which itself was based on The Turn of the Screw. Then there is the clip's focus on creepy children. The Haunting of Hill House had no shortage of haunted kids but the two children here, Flora and Miles (played by Amelie Bea Smith and Benjamin Evan Ainsworth), are haunted haunted. Flora is so accustomed to things that go bump in the night that she impatiently shushes a ghost's groans at trailer's end. The ghosts of Bly Manor are quite rude. 
Netflix's description for The Haunting of Bly Manor reads:
"From The Haunting of Hill House creator Mike Flanagan and producer Trevor Macy comes The Haunting of Bly Manor, the next highly anticipated chapter of The Haunting anthology series, set in 1980s England. After an au pair's tragic death, Henry Wingrave (Henry Thomas) hires a young American nanny (Victoria Pedretti) to care for his orphaned niece and nephew (Amelie Bea Smith, Benjamin Evan Ainsworth) who reside at Bly Manor with the estate's chef Owen (Rahul Kohli), groundskeeper Jamie (Amelia Eve) and housekeeper, Mrs. Grose (T'Nia Miller). But all is not as it seems at the manor, and centuries of dark secrets of love and loss are waiting to be unearthed in this chilling gothic romance. At Bly Manor, dead doesn't mean gone."
Pedretti continues on in The Haunting universe after portraying youngest Crain sibling Nell in The Haunting of Hill House. Also joining her from Hill House are Oliver Jackson-Cohen and Kate Siegel.