News
Unsolved Mysteries: New Episodes Coming to Netflix in October
Netflix's reboot of the classic documentary series Unsolved Mysteries will return this fall.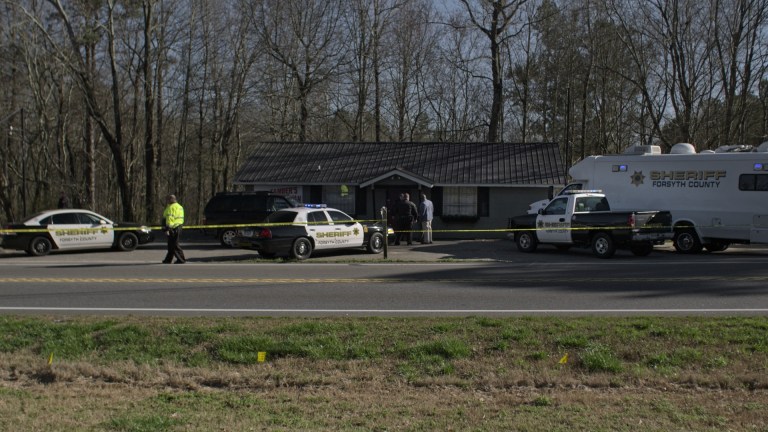 Start stretching, gumshoes, there are more unsolved mysteries to solve.
Netflix announced today that a new batch of episodes of its Unsolved Mysteries reboot will be arriving on October 19, 2020. This is not a new season, but a continuation of the first season branded as "Unsolved Mysteries Season 1 Voume 2." And just like the first go-around, this second volume will feature six episodes. Netflix's full announcement reads: 
In six new episodes, Unsolved Mysteries profiles more unexplained disappearances, tragic events, and bizarre occurrences. Perhaps one viewer holds the key to solving these cases. Detectives, journalists, and family members offer intriguing theories in this gripping series, from the creators of the original docuseries, Cosgrove/Meurer Productions, and 21 Laps Entertainment, the producers of Stranger Things.
Unsolved Mysteries is a modern reboot of a classic documentary series of the same name created by John Cosgrove and Terry Dunn Meurer, and hosted by several actors, most notably Robert Stack. The original series premiered on NBC in 1987 and ran for nine seasons there before moving to CBS in 1997. Unsolved Mysteries would eventually go on to air on Lifetime, Spike, and now Netflix, ultimately producing 15 seasons and 580 episodes.
The show was ahead of the curve in addressing pop culture's prurient true crime interests. But in addition to unsolved crimes, the show also addressed several paranormal mysteries. Essentially, if you had a mystery and it was unsolved…Unsolved Mysteries was the place for you, bud.
Netflix's first volume of season 1 premiered all six of its episodes on July 1 of this year. The six episodes were as follows:
"Mystery on the Rooftop" – After rushing from his home, Rey Rivera disappears. Days later, his car is found and a strange sight at a historic hotel triggers a baffling mystery.
"13 Minutes" – A beauty salon owner and mother disappears without a trace and is later found deceased deep in the woods of Georgia. Many persons of interest come to light but no one is able to specifically say what happened or who took Patrice Endres' life.
"House of Terror" – When an aristocrat and his entire family disappear, the authorities unearth something horrifying.
"No Ride Home" – Alonzo Brooks vanishes after a party. His body is found a month later. Many believe that this is an unsolved hate crime.
"Berkshire's UFO" – Residents of Berkshire County, Massachusetts, recall their baffling, terrifying experiences with a UFO on the night of September 1, 1969.
"Missing Witness" – A young mother disappears after revealing to members of her family what really happened to her long-missing step-father.
Netflix has not technically announced an Unsolved Mysteries season 2 yet. So perhaps they'll just keep on adding episodes to season 1 forever. It's not like there aren't enough unsolved mysteries to do so.