News
Loki Season 2 Episode 4 Release Time and Recap So Far
Marvel's Loki is about to deliver the back half of its second season on Disney+, starting with episode four.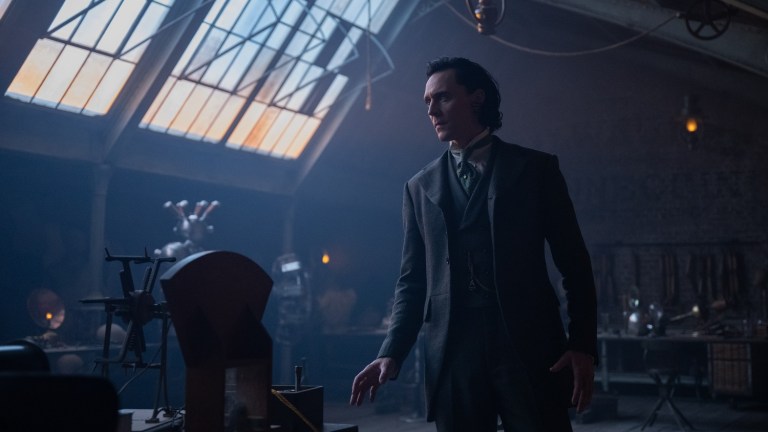 This article contains spoilers
We're already halfway through the second season of Marvel's Loki, and the jewel in the MCU's Disney+ crown continues to sparkle. The weird, time-twisting series has already set up a very strange story in season two, and it looks like things are about to come together as Loki (Tom Hiddleston) and Mobius' (Owen Wilson) plan to prevent a temporal meltdown at the TVA reaches a pivotal point in episode four.
Season two picked up where we left off at the end of the season one finale, with Loki "time slipping" back to the past, forward to the present, and then even further forward to the future, which gave the God of Mischief a glimpse of how things used to be at the TVA, and how they will be. In the past, He Who Remains was the very visible creator and leader of the institution, and employees like Mobius followed his orders. In the future, the TVA was on the verge of destruction, but Loki and his variant Sylvie (Sophia Di Martino) were trying to accomplish something during that crisis. Before Loki could find out what, he was pruned by an unseen person, which actually saved his life in the present.
After meeting key engineer OB (Ke Huy Quan) in the bowels of the TVA, Mobius and Loki decided to track down Sylvie by following Hunter X-5 (Rafael Casal), who had abandoned his post for a comfy celebrity life on the Sacred Timeline. Following his reluctant lead, they were not only able to find Sylvie, but also a loyalist TVA general called Dox (Kate Dickie) who planned to bomb all the newly branched timelines out of a sense of loyalty to the old Time Keeper ways. Loki, Sylvie, and Mobius weren't able to stop most of the bombings, and Sylvie refused to help Loki save the TVA any further.
Having given up (for now) on retrieving Sylvie from her new home – a branched timeline where she slings Big Macs for a living – Loki and Mobius took a trip back to the past, hot on the trail of two other important TVA deserters: Judge Ravonna Renslayer (Gugu Mbatha-Raw) and the sentient AI program, Miss Minutes. They discovered the duo tracking a He Who Remains variant named Victor Timely (Jonathan Majors) in the 1800s, where they were priming him for greatness so that he would eventually take over the TVA again in the future.
As the main players collided over who could claim Timely for their team, Sylvie and Ravonna came to blows, and Sylvie used He Who Remains' TemPad to catapult Ravonna and Miss Minutes to the Citadel at the End of Time, where Miss Minutes teased a big reveal about Ravonna's past. Meanwhile, Mobius and Loki took Timely back to the TVA in the hope that he could help OB fix the temporal loom and avoid a complete meltdown.
When Does Loki Episode 4 Come Out?
Loki episode 4 will be available to watch on Disney+ in the US on Thursday, Oct. 26 at 6pm PT/9pm ET and in the UK on Friday, Oct. 27 at 2am BST.
What to Expect in Loki Episode 4
In the fourth episode of Loki, it looks like Victor Timely will be helping Loki, Mobius, OB, Casey, and Hunter B-15 come up with ideas to fix the temporal loom at the TVA. With Miss Minutes now MIA again, it's extremely doubtful that they'll be able to count on her help.
However, with Sylvie now joining forces somewhat with Loki again at the TVA, it suggests that the future we saw in episode one is drawing closer. Does that mean that episode four will see the TVA finally face the temporal meltdown that has been teased for the last three installments of the series? Or will there be some kind of diversion; a late intervention that prevents that catastrophe from occurring? We will have to tune in this week to find out!