News
Killing Eve Season 3 Sets Early Release, Trailer Arrives
In an industry widely delayed by coronavirus concerns, BBC America is giving Killing Eve Season 3 an earlier release.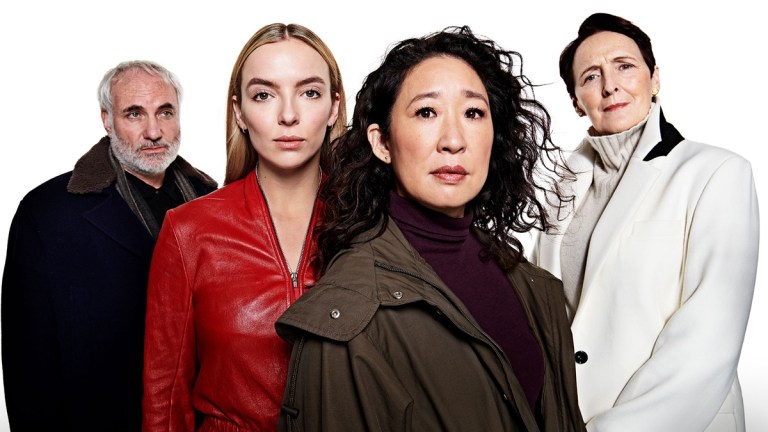 Killing Eve Season 3 is arriving earlier than expected – two weeks early, precisely.
BBC America, by way of mothership company AMC Networks Entertainment Group, has moved up the release date of the much-anticipated third season premiere—a simulcast on sister channels BBC America and AMC—of the Emmy-winning Killing Eve to Sunday, April 12 at 9 p.m. from its original release date of April 26, on which it was scheduled for 10 p.m.
News of the date shift also arrived with the first proper trailer for Killing Eve Season 3 after months of teasers.
As Sarah Barnett, president of AMC Networks Entertainment Group and AMC Studios, explains of the move in a statement:
"We know how adored this series is and we know how keen people are for great content right now," adding, "This season of Killing Eve digs deep psychologically, and with actors like Sandra Oh, Jodie Comer and Fiona Shaw the results are nothing short of astonishing. We literally couldn't wait for fans to see it."
While the passage doesn't use the name, the implied motivation for the fortnight-premature premiere is obviously the pesky pandemic that's on the minds of everyone around the world. Indeed, while the extent of lost lives and pervasive economic devastation left in the wake of the coronavirus is abundantly evident, a nominal (albeit topic-pertinent) consequence has been the delays caused for just about the entire slate of blockbuster films, along with the production of currently-running television shows (most recently with The CW's Supernatural, The Flash, Batwoman and Supergirl), which have seen their post-production processes interrupted by necessary quarantine measures. Moreover, even Killing Eve's tentpole cousin, AMC's The Walking Dead, has been forced to delay the airing of its intended climactic Season 10 finale, leaving the penultimate episode to stand as the last thing from the series for a while. This was after a lengthy delay for the April premiere of second spinoff series The Walking Dead: World Beyond.
The imminently-arriving third season of Killing Eve (which was preemptively renewed earlier this year for a fourth season,) will showcase a new status quo for the idiosyncratic cat-and-mouse spy series, in which assassin Villanelle (Jodie Comer), under the belief that the object of her pseudo-romantic fixation—and her perennial quarry—ex-MI6 operative Eve Polastri (Sandra Oh), is dead after stabbing her (in what was essentially a receipt for what Eve did to her in Season 1's climactic moment). However, like Wile E. Coyote would likely be if he'd finally killed the Road Runner, it seems that Villanelle is lost in her new life… at least until circumstances lead to a shocking reunion with a still-alive Eve.
The main cast of Comer, Oh and Fiona Shaw are obviously back for Season 3. However, the series will welcome an array of newcomers to the cast such as Harriet Walter (The End), Danny Sapani (Penny Dreaful), Gemma Whelan (Game of Thrones), Pedja Bjelac (Harry Potter and the Goblet of Fire), Camille Cottin (Allied), Steve Pemberton (Inside No. 9,), Raj Bajaj (A Christmas Prince: The Royal Wedding), Turlough Convery (Ready Player One) and Evgenia Dodina (Your Honor).
As coping with this global virulence becomes the test of a generation, AMC Networks made a welcome and obviously much-needed move in giving viewers an early glimpse of Killing Eve's third season during a time when the span of two weeks are more crucial than ever before. It's a small silver lining, but it's something.