News
The Walking Dead Season 10 Episode 16 Delayed Due to Coronavirus Emergency
The original Walking Dead season 10 finale has been pushed back to a later date due to the coronavirus emergency. The current season will now conclude with episode 15.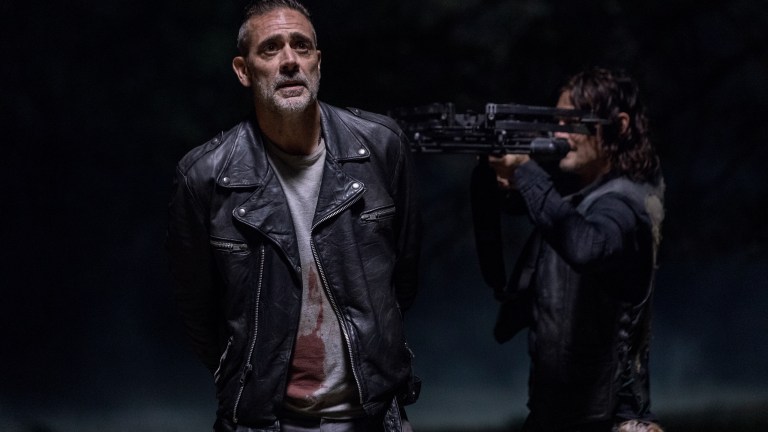 AMC has announced that The Walking Dead season 10 episode 16, the planned season finale, has been delayed due to the coronavirus emergency.
"Current events have unfortunately made it impossible to complete post-production of The Walking Dead Season 10 finale, so the current season will end with its 15th episode on Sunday, April 5. The planned finale will appear as a special episode later in the year," the network said in a statement.
AMC did not share when fans can expect to watch the final episode, which is titled "A Certain Doom" and will conclude the current Whisperer arc and possibly even introduce the show's next major storyline. A final move by Beta is teased in the episode's original synopsis: "Beta engages the final battle of the Whisperer War." This suggests that Beta will launch a final assault on Alexandria with what remains of the Whisperers' walker horde.
The new finale, titled "The Tower," is set to introduce a character from the comics named Princess, who plays a role in the next big storyline in Robert Kirkman and Charlie Adlard's zombie epic.
"The communities prepare for the final battle of the Whisperer War; meanwhile, Eugene's group encounters Princess," reads the synopsis of episode 15.
The good news is that this episode has the potential to push the narrative forward in a very interesting way if the introduction of Princess leads to something much bigger that's been teased through the introduction of Stephanie, the woman Eugene has been talking to on the radio throughout the season. We won't spoil what that big reveal is here, but you can read more about it in this spoiler-filled guide.
The season 10 finale isn't the only show that's been delayed in The Walking Dead universe. The new spinoff, The Walking Dead: World Beyond, which was set to premiere in April, was also delayed due to the current health crisis. AMC has not shared when World Beyond will premiere.
We still don't know how the ongoing delays will affect the start of both Fear the Walking Dead season 6, The Walking Dead season 11, and the Rick Grimes movie that was set to go into production this year. Our guess is that these projects will also suffer delays. It remains to be seen whether the flagship series will have to eventually move away from its traditional October slot as well.
We'll keep you updated as we hear more.