Features
Harlan Coben's Shelter Cast: Meet the Prime Video Thriller Characters
See who Tovah Feldshuh, Missi Pyle, Didi Conn, Jaden Michael and more play in new Prime Video thriller Shelter.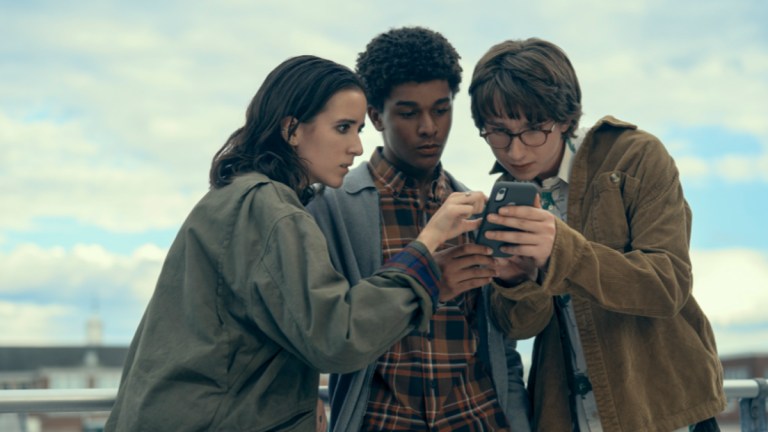 Shelter is the newest addition to the on-screen Harlan Coben Universe. A Young Adult-skewing eight-part thriller, it's the story of high schooler Mickey Bolitar, who's recently moved from overseas to his dad's hometown of Kasselton, New Jersey, where he and his new friends investigate the disappearance of a fellow student. Like any Harlan Coben series, it takes place in a heightened world peopled by memorable villains, shock twists, cliff-hangers, and mysteries that change shape multiple times before they're solved. 
Mickey Bolitar is the star of three novels by Coben – a spin-off trilogy from his hit 11-part book series about Mickey's uncle Myron Bolitar. Netflix has the rights to that character, so don't expect to find an actor playing him in the cast rundown below. Here's more on the actors telling this story.
Jaden Michael as Mickey Bolitar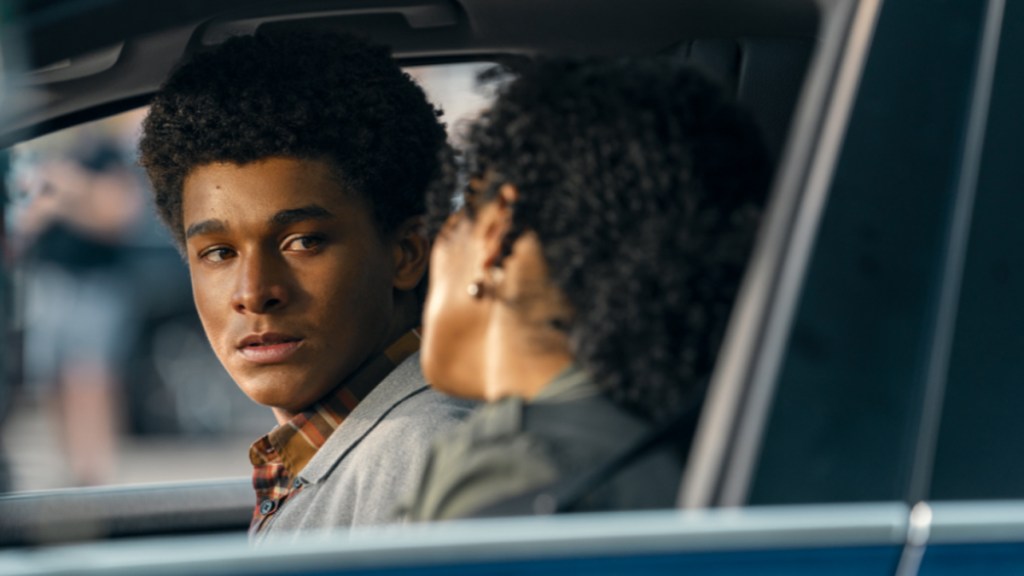 Mickey Bolitar is a talented high school basketball player and the only child of parents Brad and Kitty. He's played by 20-year-old Jaden Michael, whose most famous role until now was playing the young Colin Kaepernick in Ava Duvernay's 2021 Netflix miniseries Colin in Black & White, about the former NFL player and activist famed for taking the knee during the national anthem. Michael has been acting since the age of six, making appearances on a range of kids' TV shows as well as various Late Night chat shows. He's voiced parts in animated series Dora The Explorer, played Lucas in The Bug Diaries and appeared in Todd Haynes' Wonderstruck and 2020 comedy feature Vampires vs. The Bronx.
Tovah Feldshuh as Bat Lady
"Bat Lady" is Kasselton, New Jersey's boogie-woman – a scary story kids tell each other about the mysterious grey-haired resident of a creepy local house. She's played by 74-year-old Tovah Feldshuh, a familiar face who's been on TV since the early 1970s and is most recognised in recent years for having played Deanna Munroe, the leader of Alexandria, on season eight of The Walking Dead and Rebecca Bunch's mother Naomi on musical comedy-drama Crazy Ex-Girlfriend. Musicals are very much Feldshuh's lane. She's appeared in more Broadway shows than you could count, as well as being celebrated for playing Judy in 2001 feature rom-com Kissing Jessica Stein.
Didi Conn as Martha Friedman
Mrs Friedman is a history teacher at Kasselton High School and former Little League coach, who's still traumatised by the disappearance of a student in the 1990s. She's played by Didi Conn, who was so unforgettable as hapless beauty school dropout Frenchie in movies Grease and Grease 2 that she's indivisible from the role. As well as Frenchie, 72-year-old Conn starred as Cupcake in animated sci-fi Happy Days spin-off The Fonz and Happy Days Gang, played Denise in early-80s sitcom Benson, and was a constant in kids' train-based TV show Shining Time Station, as well as Law & Order, an episode of Transparent, and many more. 
Adrian Greensmith as Arthur "Spoon" Spindell Jr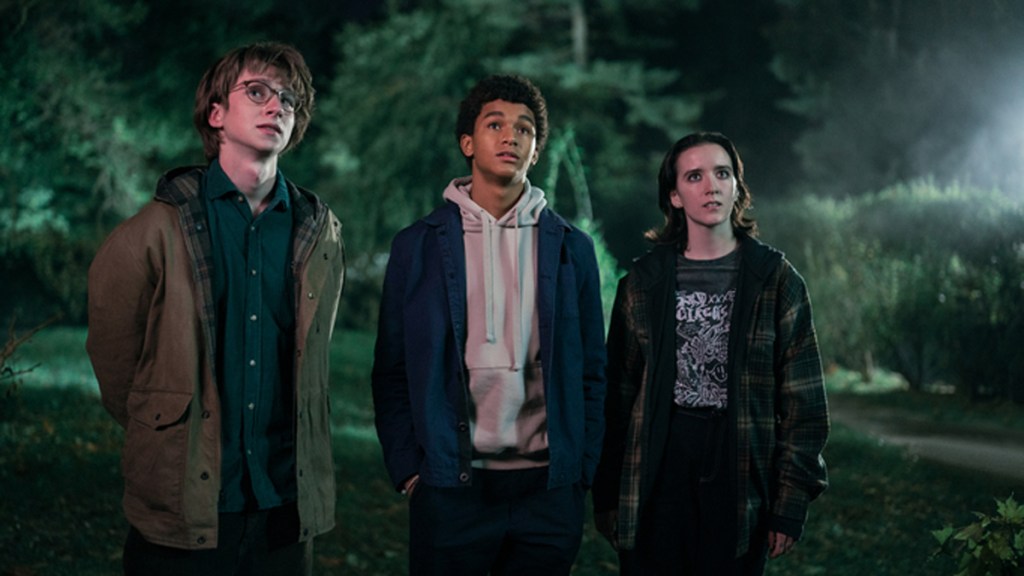 "Spoon" (above, left) is one of Mickey's new Kasselton High gang. He's smart, geeky, funny, talks a mile a minute and can sing. He's played by 21-year-old Adrian Greensmith, who trained at the Royal Central School of Speech & Drama in London, and whose first major role was as Hunter in 2022 Netflix feature film Metal Lords, by former Game of Thrones showrunner D.B. Weiss. 
Abby Corrigan as Ema Winslow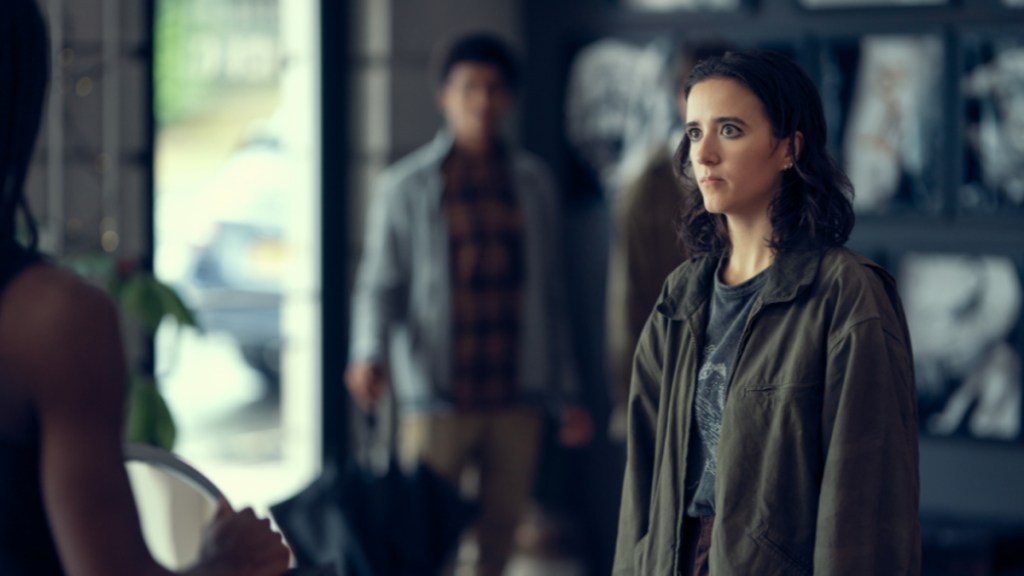 Ema Winslow is another of Mickey's misfit crew at Kasselton High. She's played by 24-year-old actor-singer-dancer Abby Corrigan, who's been acting on TV for a decade, with roles including Chance in Stephen King series Castle Rock, Aurelia in the 2022 American Horror Story, as well as Banshee, Homeland and more. 
Sage Linder as Rachel Caldwell
Head cheerleader Rachel is Kasselton High royalty, and goes out with basketball captain Troy Taylor. She's played by 22-year-old actor and dancer Sage Linder, who's best known for starring as Summer in Canadian scripted dance drama The Next Step, as well as parts in The Good Doctor, Motherland: Fort Salem, played a dancer in Riverdale, Nancy Drew and more. 
Constance Zimmer as Shira Bolitar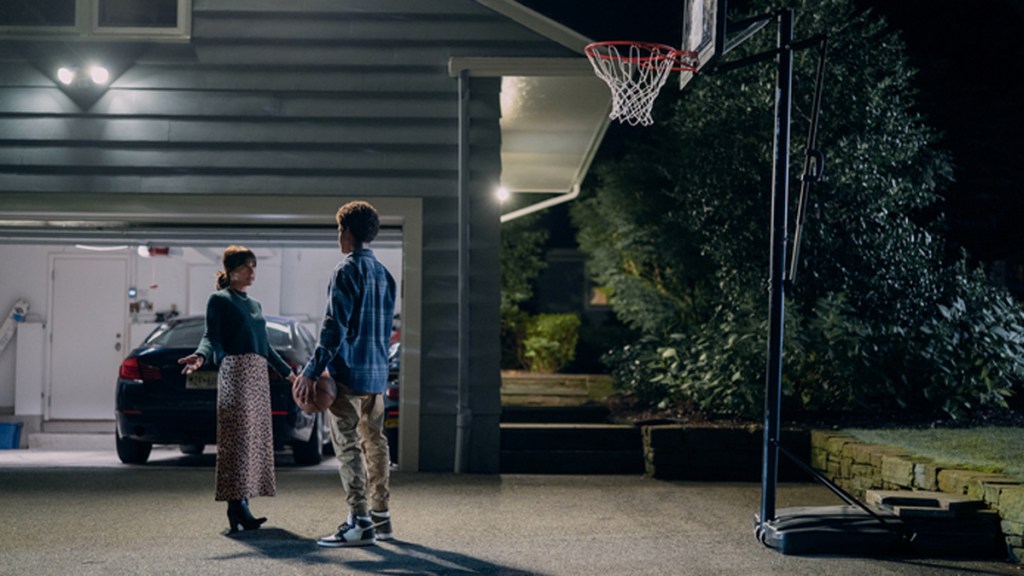 Zimmer (above, left) plays Mickey's Aunt Shira, a divorced Seattle lawyer who returns to her hometown to help her nephew. Shira's character is an addition to the source material because while Prime Video had the rights to adapt the Mickey Bolitar novels, they didn't have the rights to adapt Mickey's more famous uncle Myron Bolitar, who is soon to be the star of a Netflix series.
52-year-old Zimmer is a very familiar face on screen (even when underneath layers of prosthetics as part of the Duracell-advertising Putterman family), who's been in Seinfeld, Ellen, The X-Files, The King of Queens and many more, as well as core roles as Dana on Entourage and Claire on Boston Legal.
Missi Pyle as Hannah Taylor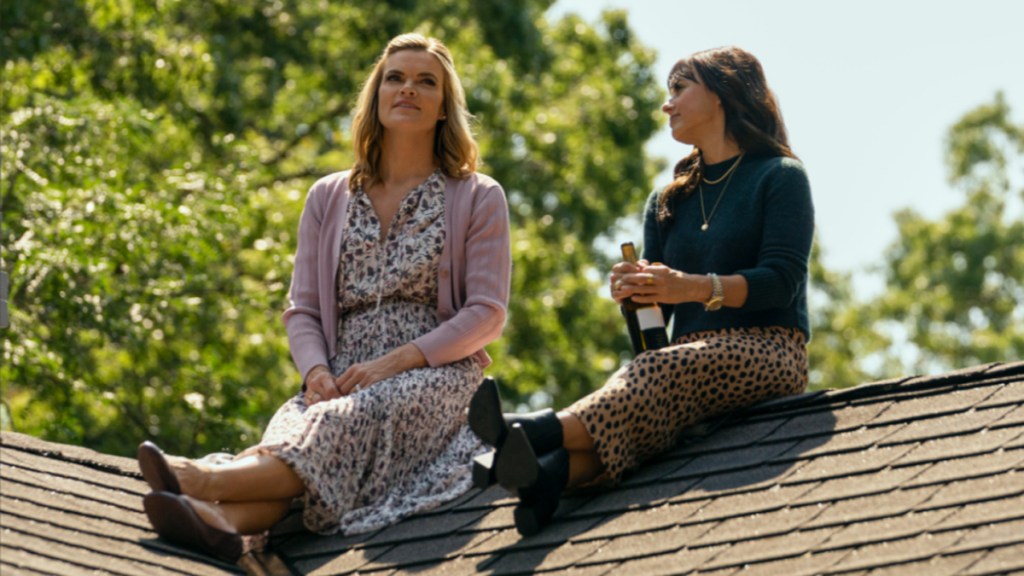 Hannah (above, left) is an old friend of Shira's who stayed in Kasselton, married her high school boyfriend – now the town police chief – and had one son, Troy. She's played by 50-year-old Missi Pyle who – by the looks of it – never stops working. Pyle is a musician and actor who's been on screen since her early 20s, with stand-out roles as Fran in Dodgeball: A True Underdog Story as well as Laliari in Galaxy Quest. Film-wise, she's been in The Big Fish, Along Came Polly, 50 First Dates, Anchorman, Charlie and the Chocolate Factory, Gone Girl, and Best Picture winner The Artist. TV-wise, she was Ross' date in "The One With Ross' Teeth", appeared in Frasier, Two and a Half Men, Inside Amy Schumer and most recently, Star Trek: Lower Decks.
ALSO STARRING
Lee Aaron Rosen as police Chief Taylor, husband to Hannah and father to Troy
Stephanie March as movie actor Angelica Wyatt
Antonio Cipriano as Troy's friend Buck, a basketball player and musicals star
Samantha Bugliaro as Ashley Kent, a new girl at Kasselton High School
Alexa Mareka as Buck's twin sister Whitney, a social media influencer
Hunger Emery as Sunglasses Man, a mysterious threat
Brandon Curry as tattoo artists Agent
New episodes of Harlan Coben's Shelter arrive on Prime Video on Fridays.