Features
Endeavour's Best Episodes: Shaun Evans and Roger Allam's Greatest Moments
Now that the finale has aired, we count down Endeavour's 10 finest instalments from across its nine series.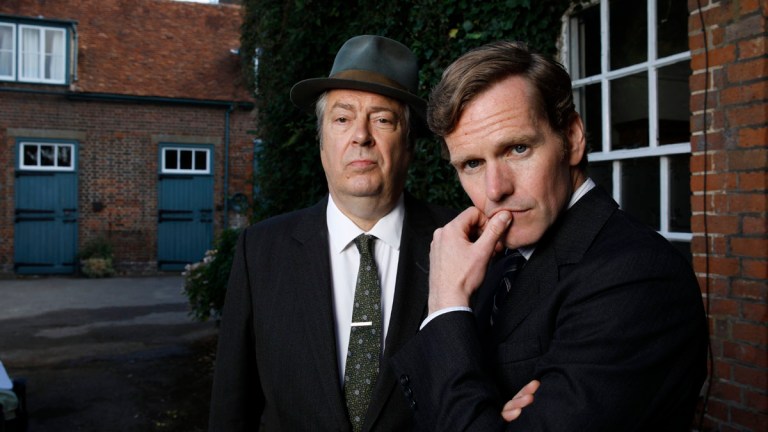 Warning: contains spoilers for Endeavour Series 1 – 9.
Endeavour's blend of long-form storytelling and case-of-the-week thrills means that rewarding character moments are dotted throughout its ingenious murder mysteries. Its very best episodes strike a fine balance between the two. Satisfying puzzles, diverting investigations that make the most of the period setting, and enjoyable guest stars are one thing, but Endeavour's success also lies in the simultaneous development of characters and relationships that have come to mean a great deal to fans over the years.
The 10 episodes below, listed in (an entirely subjective) order of greatness, achieve all of that. They could easily have been joined by half a dozen more – cases could certainly be made for 'Sway', 'Harvest', 'Fugue' and pilot episode 'Overture', to name just a few – from the 36 films totalling over 50 hours of drama from creator Russell Lewis and Mammoth Screen. If you find this selection wide of the mark, please add your corrections below.
10. Scherzo (Series 8, Episode 2)
A great example of Endeavour's tonal range, 'Scherzo' starts out bright and light with a playful take on the sex comedies of the 1970s, before going in a darker and seamier direction. A series of murders point the way towards a blue film distribution network, which in turn points the way towards some villains from Fred's London past. It's very well plotted and paced, with the added joy of a scene in which Fred warns a bunch of crooked cops off his patch in no uncertain terms, plus a glimpse of the man that the recently widowed ACC Bright is outside of work.
It's not just Bright's personal life we spy into, but Endeavour's when he's forced to endure a visit from his poisonous stepmother Gwen. There's no love lost between them, and the conflict brings up some painful memories for our man. All that, plus an Endeavour special code to solve in the case, and the killer hiding in plain sight all along. A late-in-series classic that combines comedy (Jim Strange's blushes aren't spared at the nudist colony) with darkness.
9. Lazaretto (Series 4, Episode 3)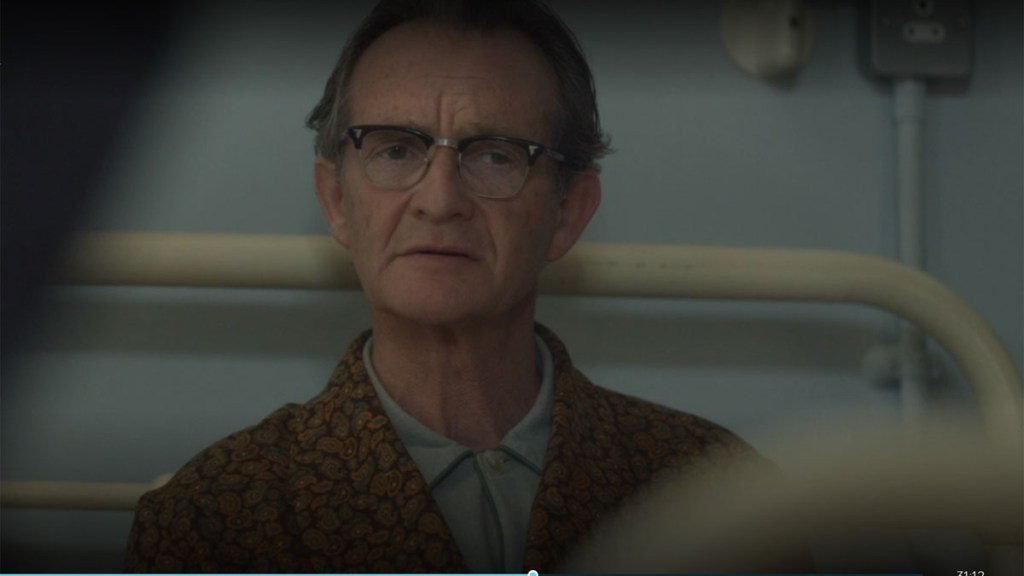 Endeavour is a master of underplayed emotions glancingly expressed, as befits its period setting, but when it wants to go big, it does so in style (see also: the tiger in 'Prey'). 'Lazaretto' goes big on emotion and drama with a heightened storyline about an apparently cursed hospital bed, culminating in a race to save the life of its most recent patient: Mr Bright.
Bright is saved at the last minute, of course, but there are other victims. Win Thursday is grieving Joan's departure (you know things are bad when Fred has to make his own sandwiches), and Endeavour himself is met with his own past loss when the case brings him into contact with Mrs Bryce Morgan, the rather horrid and snobbish mother of his former fiancée Susan. This one is a showcase for Shaun Evans whose delivery of the line "We were engaged to be married. And then we weren't," typifies his gentle strength, and Russell Lewis' skill for writing meaningful understatement. Morse's successful search for Joan in Leamington Spa gives Evans yet more opportunity to show the power of things left unsaid.
Speaking of which, after the high drama on the ward, in a good illustration of Endeavour's dynamic range, 'Lazaretto' ends quietly with Morse and Thursday dissecting the case over a pint, just as it should be. The perfect balance.
8. Home (Series 1, Episode 4)
The Series 1 finale is a rewarding window into both Fred's past and Endeavour's family life. The death of Morse's father calls him back home, while the arrival in Oxford of gangster Vic Kasper and son stirs up the silt around Thursday's London days. We find out why Fred left the Smoke, and the guilt he feels over the murder of Carter, another young constable he'd taken under his wing. The whole thing is about fathers and sons – Cyril and Endeavour Morse, Vic and Vince Kasper, Fred and his protegees…
It becomes about fathers and daughters too, when Vince Kasper threatens Joan Thursday. That's when we meet London Fred – an unblinking tough guy with a gun who'll do what it takes to protect those he loves. Outside of the bloody nose he dealt a wrong'un in the Endeavour pilot, this was one of our first real glimpses of this side of the man, and it was a tantalising glimpse. 'Home' was also the episode that tenderly cemented the affection between our two leads, and paved the way for a double-act that would warm, and then break, and then warm hearts repeatedly in the series to come.
7. Icarus (Series 5, Episode 6)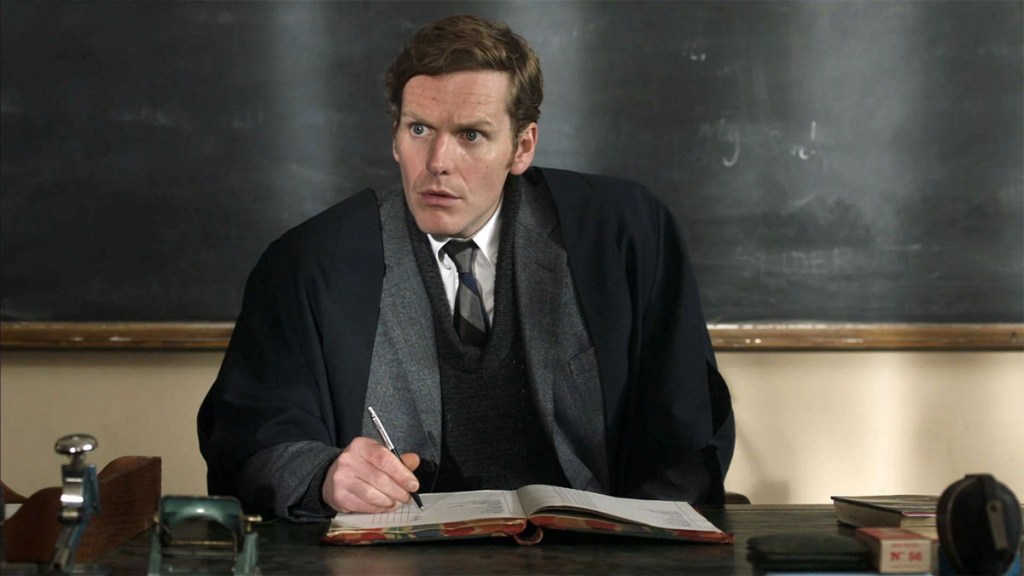 Yes, one of many series finales in this selection (they just pay off so well in Endeavour), and one with a great deal to recommend it besides the case. The If…-inspired story of sadism, bullying and disappearances at a public school functions more as a backdrop for the thought experiment: what if Morse had never joined the police? He may well have become the classics schoolteacher he poses undercover as here. A little cottage on the grounds, a smart young wife not unlike fellow undercover officer Shirley Trewlove, and days spent filling the heads of the lower sixth form with Ovid and Homer… it's a window into a parallel life for the Greats man.
The imminent closure of Cowley casts a melancholy pall over this episode, as Fred prepares for early retirement and regrets not having made "one last decent collar" with his bagman. When Fred learns that his life savings have disappeared thanks to brother Charlie, it puts a strain on his and Win's marriage that continues all the way through the next series. It's the murder of DC George Fancy though, that really leaves its mark. Guilt is general over the station, and just as ACC Bright prepares to fall on his sword, DS Strange rallies the team to vow justice for George. "They can call us Thames Valley 'til the cows come home," says Fred, "but wherever we wash up, we're city men." To the last. It's a rousing end to a solid episode that sets up Series 6's gripping longform corruption story.
6. Uniform (Series 9, Episode 2)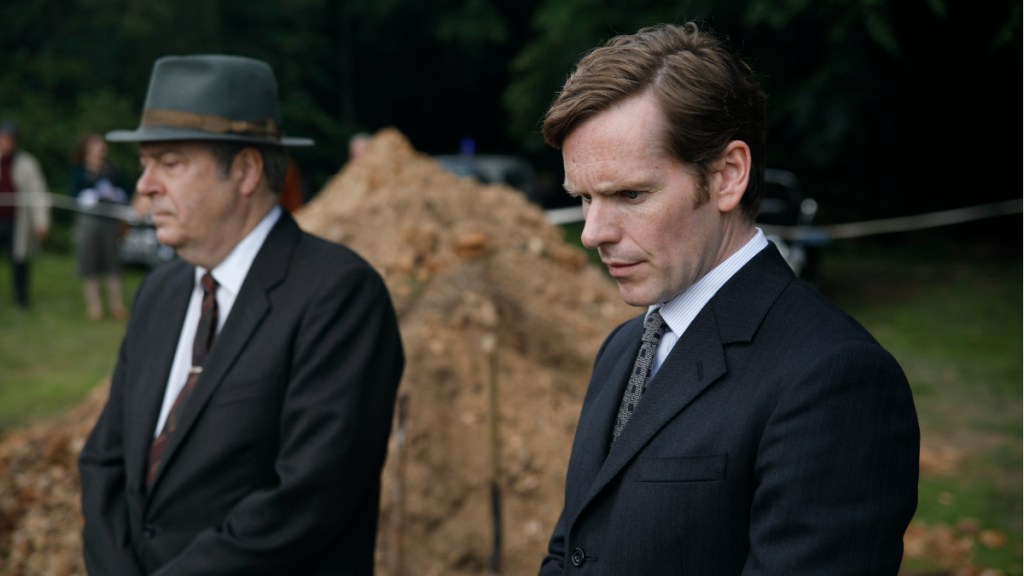 Two moments are unforgettable in 'Uniform': the surprise cliff-hanger arrival of DS Jakes on Morse's doorstep at the end of the episode, and ACC Bright's rousing choice to defy orders from Division and stand side by side with his men in their search for justice for Blenheim Vale's victims. They both added up to a wonderful sense of momentum and brotherhood, reminiscent of the Cowley gang's "To the last" vow in the Series 6 finale above.
The murder case, which involves the cast and crew of a fictional TV detective show, an odious, over-privileged Oxford university club, a Mr. Benn-referencing joke shop, and an illustrator inspired by Tom Adams' Agatha Christie covers provided real colour next to the bleakness of Blenheim Vale. There were characters to laugh at, characters to hate, and characters to cheer on in the form of our regulars – proper coppers to a man. It was another episode that hit just the right balance between an ongoing story and a diverting murder of the week, while weaving in a Miss Thursday and Morse scene that felt like the last exit regrettably untaken off Morse's particular motorway.
5. Apollo (Series 6, Episode 2)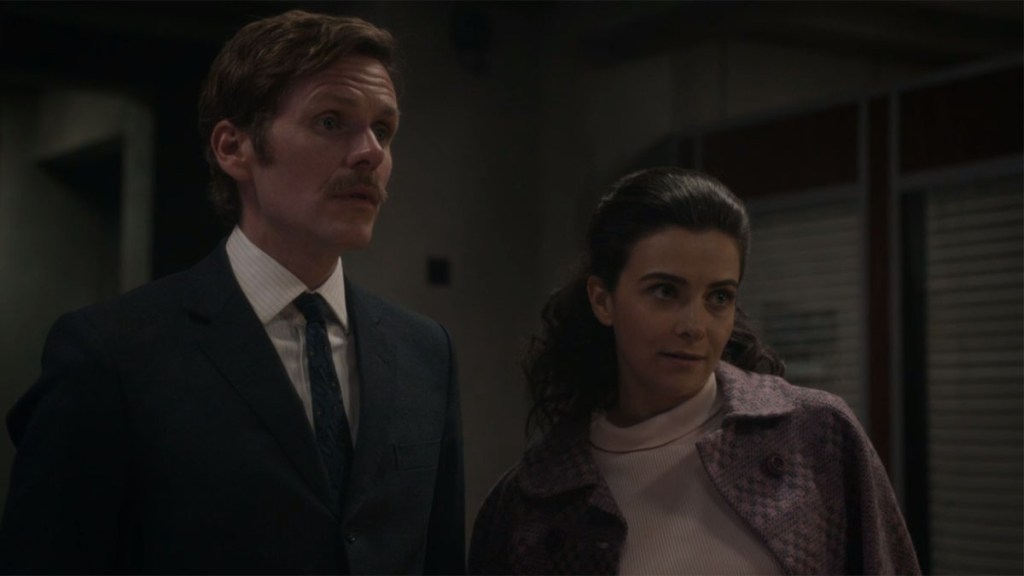 This film – the first directed by Shaun Evans – is a fine blend of case, conspiracy and context, and the perfect illustration of how well Endeavour uses its period setting. The Apollo 11 space mission provides a monumental backdrop to a story involving 1960s swingers, experimental therapy, a Thunderbirds-like puppet show, and of course, murder.
Morse isn't popular in 'Apollo' (and not just because of the moustache). He's disrespectful about Joan's new career and is rightly put in his place. The real conflict though, is found back at the station, where Morse is reposted after his spell in Division. There's no love lost between him and DCI Ronnie "not my governor" Box, and Morse struggles with Fred's apparent acceptance of the new hierarchy. Jim Strange's covert investigations into George Fancy's murder forge an interesting new dynamic with Morse, and prepare the way for an excellent series finale (see 'Degüello').
All the while, ACC Bright finds himself the butt of jokes thanks to his Pelican traffic safety video. His humiliation is hard to bear, and it's a low-key but beautifully acted scene in which Bright mourns his lost respect and Thursday builds him back up that is perhaps the episode's best, thanks to Anton Lesser and Roger Allam. "I've always been able to rely on you," Bright tells Thursday, and we could say the same of them.
To lapse into sentimentality for just a moment, how lovely is that final moment in which one of Joan's young welfare charges asks if she and Endeavour can be his new parents? "They're not married, they're just friends," corrects his sister. "Really?" asks the dubious little boy. Out of the mouths of babes…
4. Coda (Series 3, Episode 4)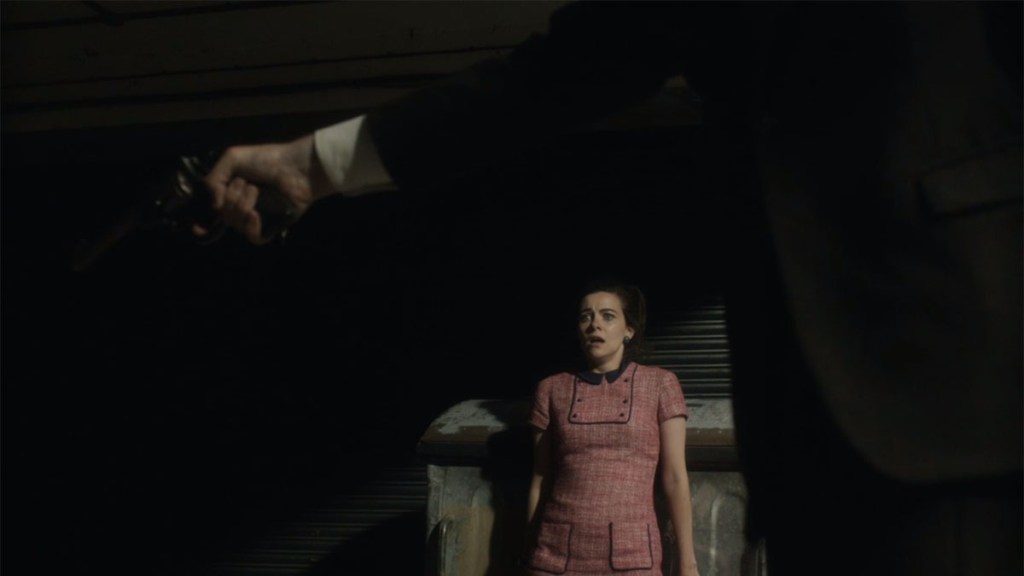 Aka the episode where Fred coughs up a bullet, and everybody gets a hero moment. 'Coda' is a very neat combination of the professional (the bank job turned kidnap situation) and the personal (Joan and Morse are among the hostages). The case even touches Morse's own personal life, as he's targeted by a former Lonsdale professor who brings back painful memories of the brown-eyed blonde. Altogether, it's a very strong blend of romance, drama and thrills that ends on a moment of heartbreak for the Thursday family.
Fred's storyline in 'Coda' reminds us that mentorship doesn't only run in one direction with Endeavour. When Fred is suspended from duty for roughing up a gangland suspect and comes very close to shooting another, it's Morse who pulls him back behind the line. It's a formative moment for the pair, as is Fred's unspoken gratitude for Morse's bravery in drawing the fire of a gunman about to shoot Joan.
Endeavour's not the only hero in this high-stakes film – outside the bank robbery, Bright takes charge, DeBryn rushes towards danger, telling Strange, "You're not the only one who took an oath", and a coach-driving Trewlove collars a villain in a surprise move that's revenge for his attack on her colleague.
And for Joan and Endeavour fans, there's her flight to the train station as she leaves Oxford to cope with the trauma, and his unfinished "You mean the world…". Plus a cheeky nod to the future in the false name Joan gives the hostage-takers. Mrs Strange, eh? Funny she should choose that.
3. Exeunt (Series 9, Episode 3)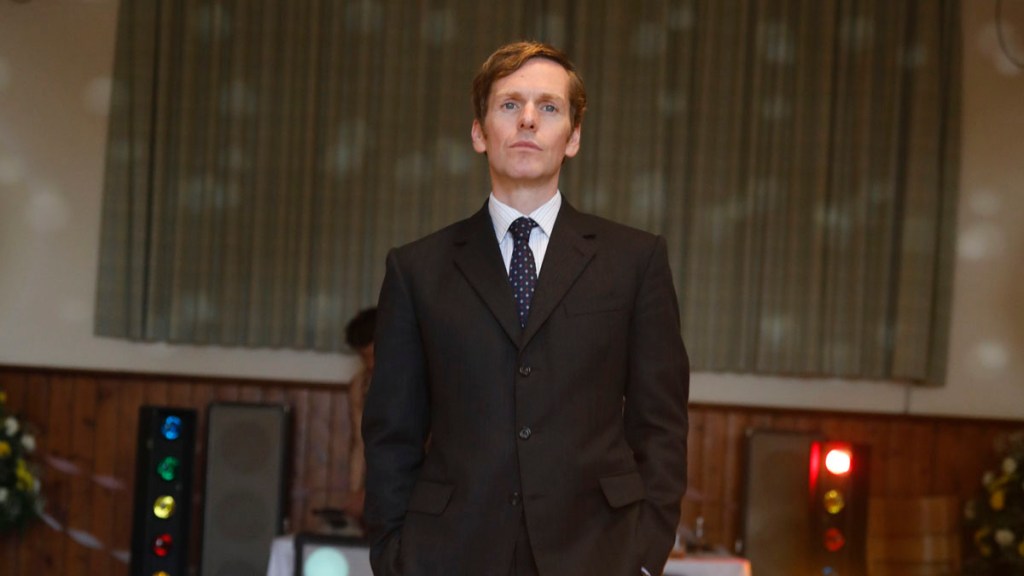 You might call this recency bias, and perhaps it is, but the Endeavour finale went out so elegantly and paying such careful tribute to its characters and heritage, that it's hard not to call it one of the show's finest hours (and a half). For the sake of any readers around the world waiting for it to air, we'll stay mostly spoiler-free, but say that it did everything with tender affection and admirable restraint.
Story-wise, there's a very decent mystery involving a serial killer with a flair for the dramatic, a biker gang, and the return of a character not seen since the 2012 pilot. That's all solid stuff, but the real work of 'Exeunt' was the way it took gentle care of its characters, and with that ambiguous churchyard moment, put an end to the character of Endeavour, leaving behind Morse, sir. Just Morse.
2. Neverland (Series 2, Episode 4)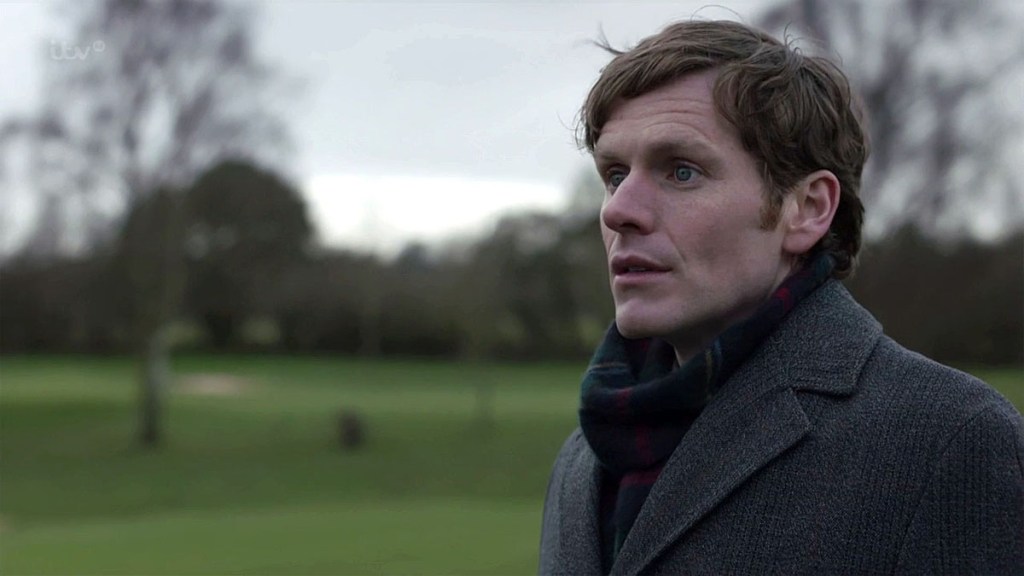 What a finale. What an episode. It was only fitting for the Blenheim Vale abuse scandal to close out Endeavour's last run, because the Series 2 storyline gave us one of its finest episodes. The murders of a respected councilman and an escaped prisoner lead Morse and Thursday to uncover a fraternity forged in the most horrific circumstances. Decades earlier, a cabal of establishment figures had abused vulnerable children at a residential home and used their connections to cover up their crimes. Now, the past was re-emerging with brutal consequences.
The masterstroke of this story was the revelation that series regular DS Jakes had been among the abuse survivors, and had buried his trauma deep. Jakes was the missing part of the puzzle that revealed the rot at the heart of ACC Clive Deare, who attempted to kill Morse and Thursday as they got closer to the truth. It all came to an urgent and emotional end, with Thursday shot and Morse framed for murder, in perhaps Endeavour's greatest cliffhanger.
1. Degüello (Series 6, Episode 4)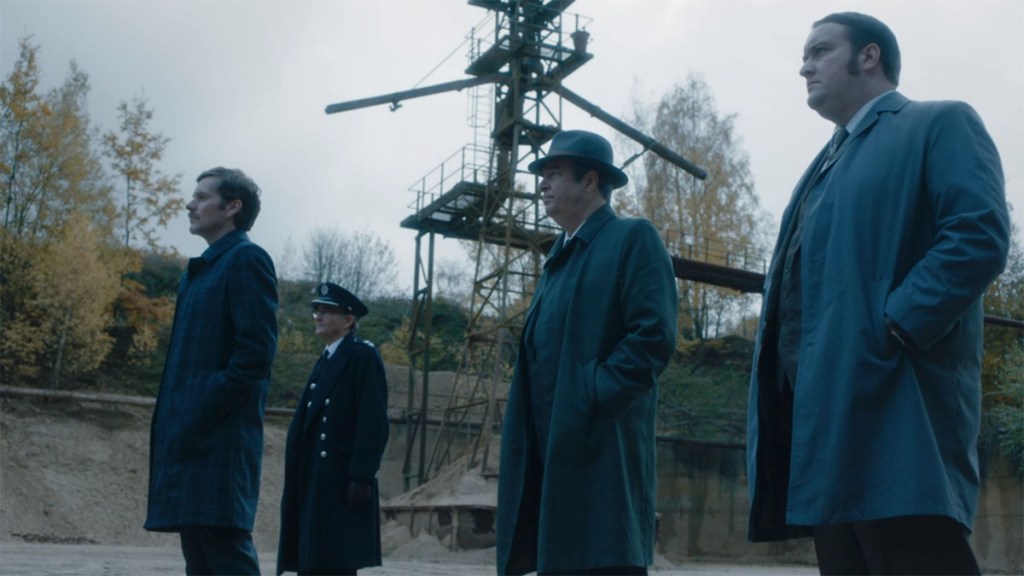 If – perish the thought – ITV hadn't seen fit to renew Endeavour past 'Degüello', it would have served very well as a series finale. The question of what 'home' means to Morse runs throughout Series 6, and by the end, it's been answered in the literal and figurative sense – he's bought the Woodstock house in which he'll live out his days as an Inspector, and is firmly embedded in the re-established Thursday/Bright/Strange brotherhood.
It's a terrific episode, and a pivotal one for Fred Thursday. The "mad half-hour" that made him accept an envelope of dirty cash from DCI Box almost loses him Win and the respect of Morse. Fred comes good, of course, and chooses the right side of the line – as does Ronnie Box, in a last-minute surprise. There are a couple of great pay-offs to all the stick Bright had to put up with for his Pelican road safety film too – the first when his life is saved from assassination by a crowd of young fans, and the second in the dramatic stand-off with DS Jago's corrupt gang. Sirens announce that the cavalry is coming in the form of the only department not under Jago and Box's thumb: traffic!
There's so much to celebrate here: Caroline O'Neill making every one of Win's too-few lines count, Fred calling someone a shitehawk, the air-punch moment when Jago crows to Morse that "nobody's coming" and then the Cowley faithful pile out of that car, DeBryn kidnapped – and saved! – even Joan standing up to a slimy politician. After all the disruption from the Cowley closure, it all ends with order re-established, Bright in charge, Fred promoted and Endeavour his bagman. Just how it should be.
Endeavour Series 9 is available to stream on ITVX. Series 1-8 are available to stream on BritBox in the UK.