Features
TV Detectives Who Deserve Endeavour-Style Prequels
If young Morse can work, could TV also delve into the pasts of these British crime drama favourites?
Reaching into Inspector Morse's past for a prequel series was a gamble that paid off handsomely. Endeavour, which followed the young detective over a seven-year period from constable to detective sergeant in the 1960s and early 1970s, just concluded after nine series. It was an exemplary prequel, beloved by newcomers and by fans of the original Inspector Morse, which it referenced playfully and with imagination.
Endeavour's success was not a given, nor should it be laid at the feet of simple IP recognition. Prime Suspect 1973, which attempted the same trick by following a younger version of Helen Mirren's celebrated DCI Jane Tennison, lasted only one series. Young Wallander on Netflix made it to two, but the response has been lukewarm. The 1930s-set Perry Mason starring Matthew Rhys in the lead role is faring better on HBO, but it's clear that it's not enough simply to turn back the clock on an adored character.
To strike Endeavour-like gold, a detective prequel also needs a rich historical setting, its own intrigues, brand new characters for fans to invest in, and formative 'aha' moments for the lead so as to be deserving of the connection. Great writing, and an excellent cast as in Endeavour's Shaun Evans, Roger Allam, Anton Lesser and co. are also required. It's no small order, but these characters could pull it off…
Happy Valley's Catherine Cawood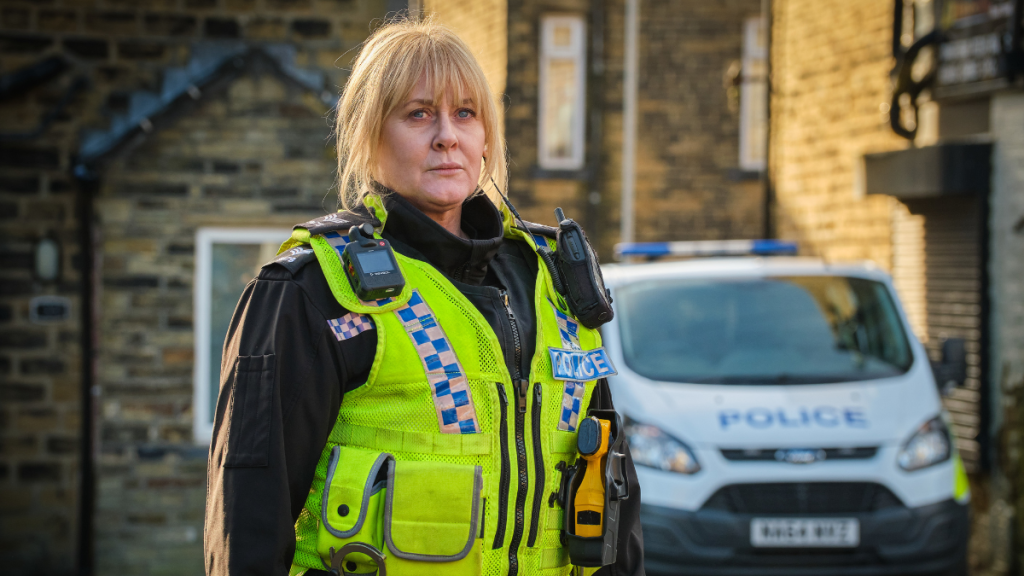 Interviewed on BBC One's Newsnight after the excellent Happy Valley finale, creator Sally Wainwright nixed the idea of a fourth series or a spin-off featuring a young Ryan Cawood as a police cadet. "I don't want it to be a cheat," Wainwright laughed. "We've done it and it's been really good." True and admirable, but let's revisit one throwaway moment from the drama that reveals its spin-off potential.
The opening scene of Series 2, Episode 5 shows Catherine Cawood on a drunken works night out at an Italian restaurant complete with Abba tribute act. She and Joyce are in hysterics describing their time as new recruits "like, 300 years ago in the 1980s" to Ann Gallagher, who's just joined the police. Catherine tells Ann that women officers didn't get a truncheon when they signed up, but… a handbag. Skirts-only uniforms, groping from CID, harassment from higher-ups, "every day was a misogynistic delight from start to finish!" After putting up with one Inspector's crude assaults, says Catherine, she decked him. "I'd only been out of training school four weeks but he never did it again."
Picture it. 1980s Halifax. WPC Cawood, fresh out of training, policing with her personality and scrappily fighting her way through all the sexism and corruption and lowlifes, growing into the sergeant she will become while trying to keep her wild child sister Clare on the straight and narrow. Written by Sally Wainwright and cast well, it could be an absolute charm.
Line of Duty's Supt. Ted Hastings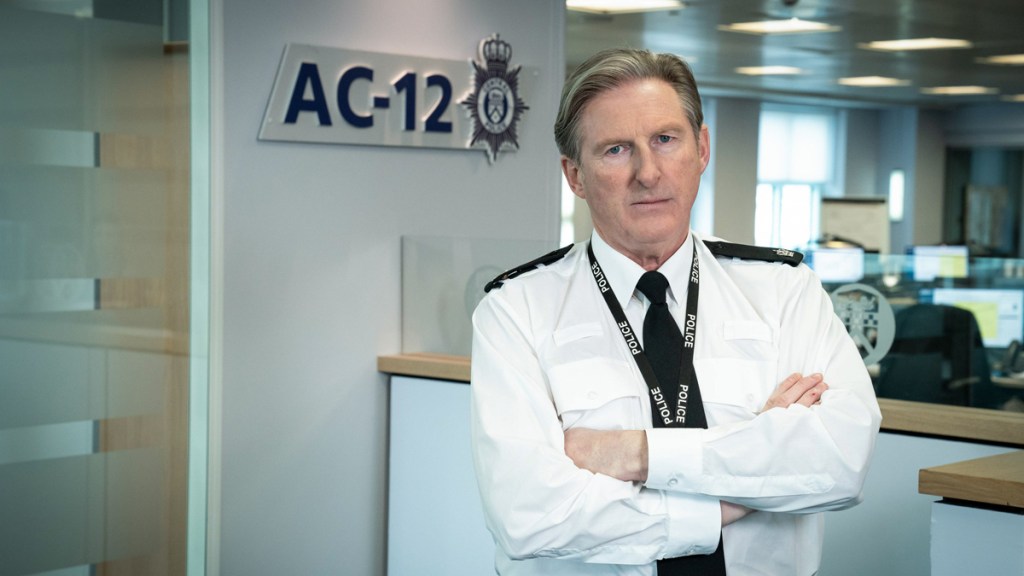 Superintendent Ted Hastings' time as a young police officer in Northern Ireland in the 1970s is referenced sparingly in Line of Duty Series 1- 4 but properly explored in Series 5. That's when Ted's relationship with a young woman disappeared by the IRA came back to haunt him, and his own probity came into question. The anti-Catholic prejudice he received at the overwhelmingly Protestant Royal Ulster Constabulary climaxed in an event that targeted his life and lost that of his fellow officer, leading to his move to England.
"That's a definite no!" was the Line of Duty creator's answer when Den of Geek pitched Ted Hastings: The Ulster Years as a potential spin-off for Adrian Dunbar's character back in 2017. "I don't think so," said Jed Mercurio, jokily adding "though I think Adrian would say he could play a 25-year-old."
It's unlikely to happen then, which is a pity because Ted's backstory has everything – drama, conflict, murder, a love affair, and the forging of a man whose rock-hard morals are our final foothold in the crashing wave of corruption in public office. 1970s Northern Ireland would make a rich setting for a drama that, like Endeavour, could examine historical parallels with today's political situation. Cast Northern Irish actor Stephen Hagan (The Larkins, Lucky Man) as the young Ted and you're onto a winner.
Luther's DCI John Luther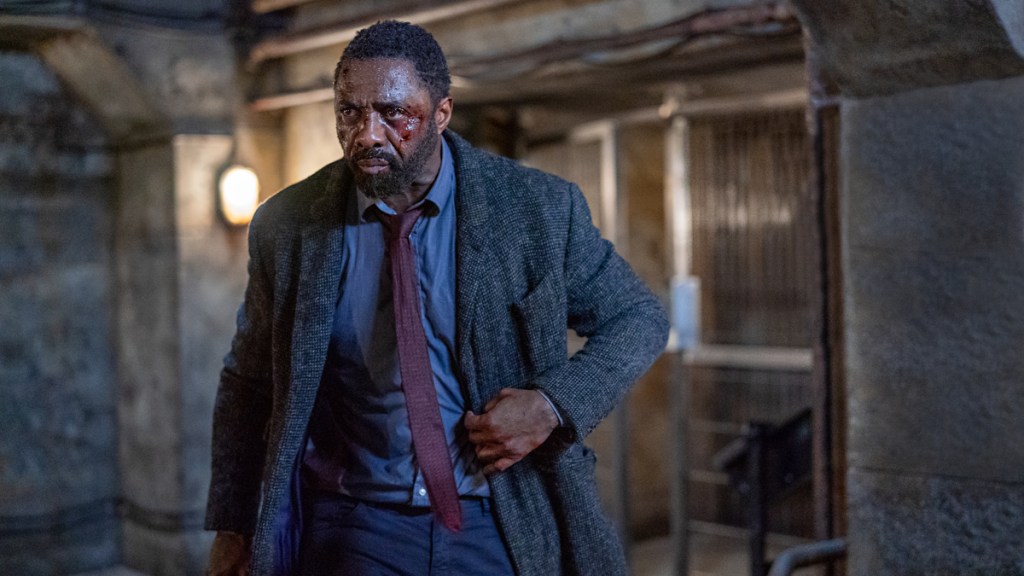 He may have been a police officer "since God was a boy" but John Luther started somewhere, and a neat limited series dramatising his time as a trainee in the early 1990s could pay real dramatic dividends. There's his personal life to explore, from family conflicts with a father who wanted a different future for him, perhaps to his burgeoning relationship with a law student named Zoe… And there's his professional life, which has never lacked for conflict.
Imagine a young John Luther – intelligent, well-read, quick-thinking – pitted against some knucklehead new recruits, against the backdrop of early 90s London police corruption and racism. Luther creator Neil Cross has proved himself willing to turn back the clock on his creation with the publication of 2011 tie-in prequel novel The Calling. That only went back a little way, but with the right actor cast in the lead role, a Young Luther series could venture even further.
Endeavour's DCI Fred Thursday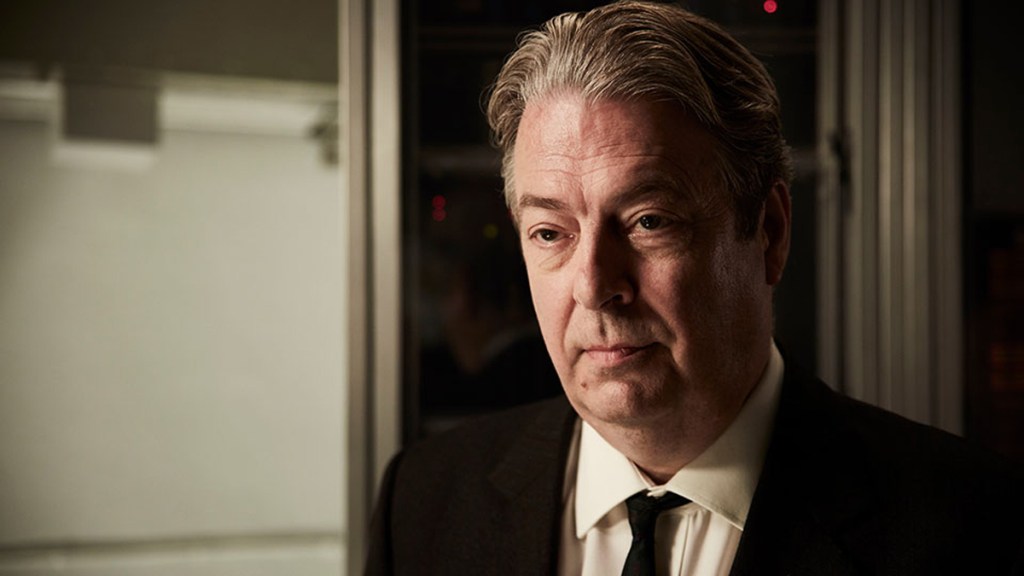 This might be pushing the envelope – a prequel of a prequel? Picture it, though. If a young actor could be found with the right qualities and a touch of Roger Allam charm, a Fred Thursday series set in 1940s London could have all the hardboiled noir goodness of Raymond Chandler but with a British twist.
Fred's Cable Street days, before he left the East End for Oxford, are rich with dramatic potential. The post-WWII setting, with spivs and gangsters taking advantage of a city on its knees is packed with possibility. And then there's Fred Thursday's family, with brother Billy recently killed in the war, and young Charlie, a fruit and veg man flirting with dodgy underworld connections. Shoot-outs, sleaze, corruption… and one man in the centre of it all, grieving from the loss of his wartime love and trying to keep his new marriage with the young Win going against the odds. Done right, it could be quite a thing.
Endeavour Series 1-9 are available to stream on ITVX in the UK. Series 9 will air on PBS Masterpiece in the US at a later date.