News
Doctor Who Casts Another Torchwood Actor
Indira Varma joins series 14 as the mysterious 'Duchess' – but her links to Doctor Who and some of its biggest stars go way back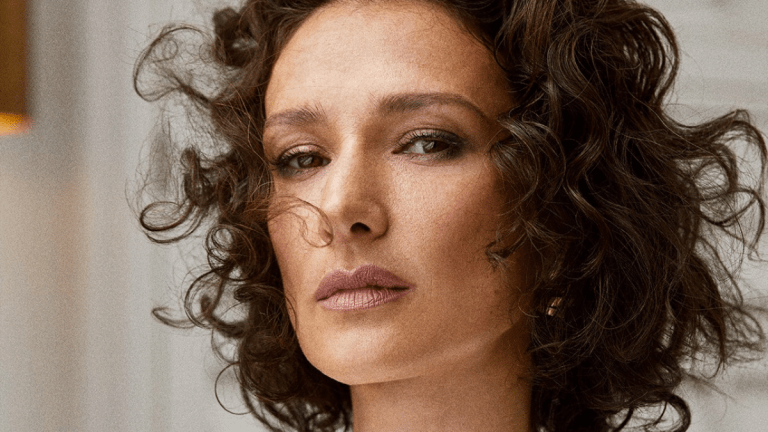 It's official: Indira Varma has entered the Whoniverse – or rather, re-entered. Varma is the latest cast member announced for Doctor Who series 14, playing the mysterious 'Duchess' – quite the villain by the sounds of it, as Russell T Davies promises "a whole new audience will be hiding behind the settee when the Duchess unleashes her terror."
But while these days Varma is best-known for her roles in Game of Thrones, Obi Wan and Obsession, not only has she already worked with Davies on Torchwood, she's starred alongside a whole host of Doctor Who's most notable alumni:
She Was Torchwood's First Villain Back in 2006
Varma's got form when it comes to playing lovable baddies in the Whoniverse – like Peter Capaldi, she appeared on Torchwood before her Doctor Who debut. Her character Suzie Costello was a key part of the Torchwood team, but her fear of death led her to become obsessed with the resurrection gauntlet, going on a killing spree so she could try bringing people back to life with it. The truth was uncovered by Gwen Cooper in Torchwood's opening episode, leading to Suzie taking her own life, and Gwen taking her place on the team. But Costello got her dream of resurrection – more than once – leading to some excellent reappearances on the show.
The Quatermass Experiment – with David Tennant (2005)
This was quite the feat: a fully live broadcasted remake of the futuristic 1953 film imagining the first human-crewed space mission, overseen by Professor Quatermass, and its ill-fated aftermath.
Varma plays Judith, a scientist on Quatermass' team and wife to astronaut Carroon, who is the only one of the rocket's three crew members to return to Earth, the others mysteriously missing while Carroon himself is gravely ill and acting strangely. She cares for Carroon alongside Doctor Briscoe (David Tennant), with whom she's been having a secret affair.
The live broadcast went surprisingly well, with only a few minor errors, and here's a fun Who-related fact: Tennant found out he was cast as The Doctor during rehearsals, leading to his co-star Jason Flemyng (Quatermass) altering his opening line in the scene above from "Welcome back, Briscoe" to "Welcome back, Doctor".
Official Secrets – with Matt Smith (2019)
Varma played the then barrister (now Member of the House of Lords) Baroness Shami Chakrabarti in this tense British historical drama about the whistleblower Katherin Gun (played by Atonement's Keira Knightley). In 2003, Gun enlisted the help of Chakrabarti's advocacy group, Liberty, after leaking a memo about an illegal spying operation to the press in the lead up to the Iraq War, and subsequently being arrested and prosecuted under the Official Secrets Act. 
Alongside Varma as Baroness Chakrabarti, who helps Gun with her legal defence, Matt Smith plays Martin Bright, the Observer journalist who investigated and published the leaked memo.
Psychos – with Peter Capaldi (1999)
Varma plays a psychiatrist, Dr Martine Nichol, in this Channel 4 drama about a bipolar psychiatrist, Daniel Nash (Douglas Hensall, Shetland) and the hospital he worked at. In the series finale, Peter Capaldi arrives as a voluntary patient, the charismatic Mark Collins, who admits himself to "see if he is mad". At first, you think he might be onto something, as he turns up looking like he's just taken a fully-clothed dip in the local pond, but by the total chaos at the end of the episode it's clear he's far less troubled than most of the staff.
A Room of One's Own – with Sacha Dhawan (2020)
Lockdown wasn't all bad – it occasionally helped to produce some really innovative creative output (we're looking at you, Staged), and that includes this dramatisation of Virginia Woolf's iconic 1928 feminist text for BBC Radio 4. A Room of One's Own was based on two of Woolf's Cambridge lectures, and explores female creativity through the eyes of a narrator – played by Varma – who holds fictional conversations with famous female novelists and imagines what would have happened if Shakespeare had a sister. Shakespeare is voiced by Doctor Who's most recent Master, Sacha Dhawan. Thanks to lockdown, all the actors for A Room of One's Own recorded their parts separately… in rooms of their own.
Doctor Who returns to BBC One for its 60th anniversary episodes in November 2023