Features
Netflix's Obsession Cast: Meet the Characters
Netflix's steamy adultery drama Obsession welcomes a strong cast including Richard Armitage, Charlie Murphy, Indira Varma and more.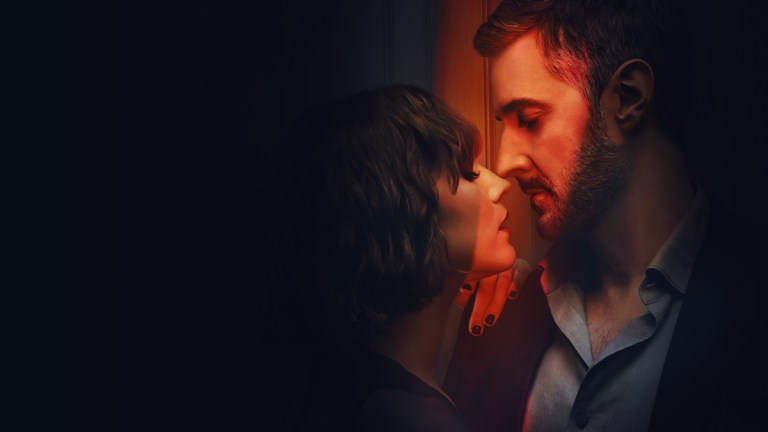 This four-part Netflix series isn't the first time that Josephine Hart's 1991 novel Damage has been adapted for screen. In 1992, celebrated French director Louis Malle made a feature film of Hart's book that welcomed Jeremy Irons, Juliette Binoche, Miranda Richardson, Peter Stomare and Rupert Graves to this exploration of erotic obsession. The film earned Richardson several award nominations including Best Actress at that year's Oscars.
This serialised version created by playwright Morgan Lloyd Malcolm with writer Benji Walters, and directed by Ordinary Love, Good Vibrations and Cherry Bomb's Lisa Barrow D'Sa and Glenn Leyburn updates the action to the modern day and remoulds the characters somewhat. Richard Armitage plays successful surgeon Will, husband to Ingrid and father to Jay and Sally, while Charlie Muphy's character Anna Barton is expanded to explore her response to the fallout of the story's scandalous central affair. (Mums and Dads, set your Netflix parental controls for this one, it's strictly for grown-ups only). Here are the rest of the new characters and where you might've seen them before.
Richard Armitage as William Farrow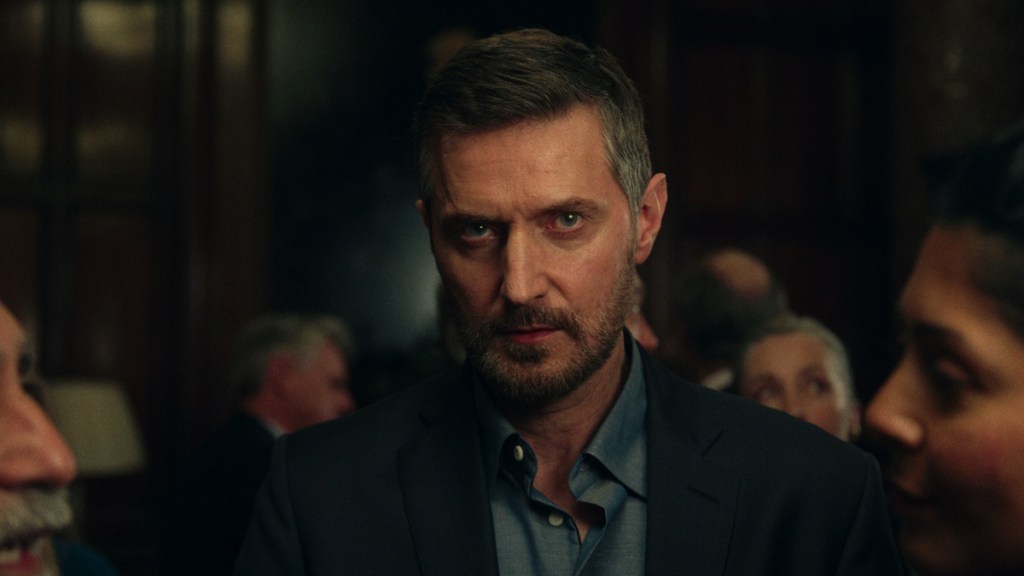 Celebrated brain surgeon William Farrow, who becomes dangerously entangled with his son's new girlfriend in Obsession, is played by Richard Armitage. A very familiar face on TV and film with a long career since the early 1990s, Armitage played dwarf Thorin in The Hobbit film trilogy and Francis Dolarhyde in Bryan Fuller's Hannibal, and has more recently taken the lead roles in a series of Harlan Coben thriller adaptations for Netflix, starting with The Stranger, continuing with Stay Close and next following that up with forthcoming series Fool Me Once. He played the villainous Guy Gisborne in BBC One's Saturday teatime Robin Hood for three series, and action fans might remember him as John Porter in Sky's Strike Back, while period drama fans are likely to have seen him in adaptation North & South among several others. Armitage's Obsession character was played by Jeremy Irons in the 1992 feature film, directed by Louis Malle.
Charlie Murphy as Anna Barton
Political aide Anna Barton, the woman who gets involved with her boyfriend's father, is played by Charlie Murphy, an actor recently seen as Ann Gallagher in Happy Valley's barnstorming third and final series. Before that she appeared alongside Paapa Essiedu in the second series of BBC deepfake thriller The Capture, played Makee in video game adaptation Halo, and starred alongside Cillian Murphy's Tommy Shelby in the fifth and sixth series of Peaky Blinders as real-life labour rights activist Jessie Eden. Her first major TV role was that of Martha in The Village. In Damage, Murphy's role was played by French actor Juliette Binoche.
Rish Shah as Jay Farrow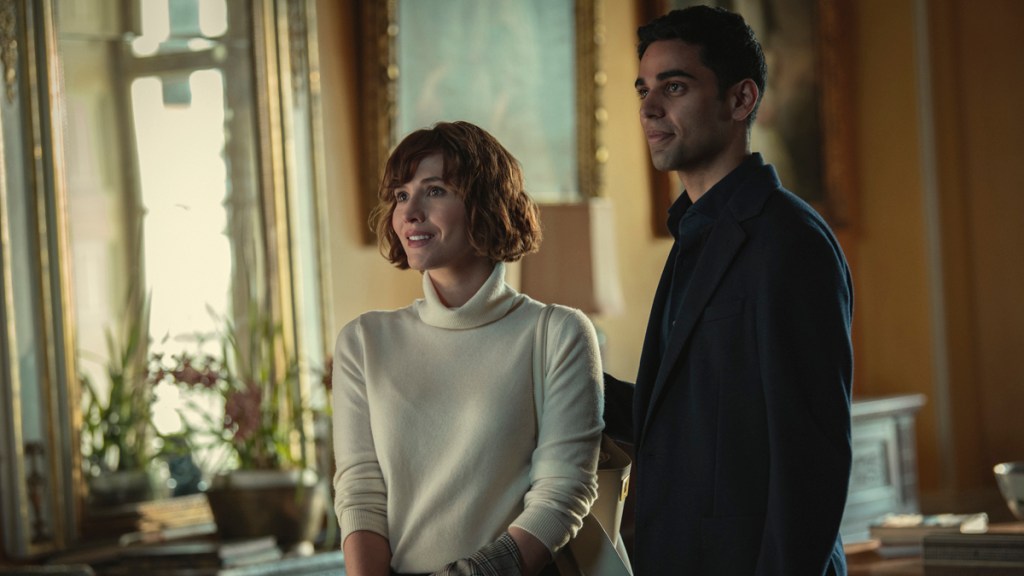 Medical student Jay is the son of Will and Ingrid and the boyfriend of Anna, played by Rish Shah. Den of Geek readers may recognise Shah for the role of Kamran in Disney+ New Jersey-set comic book series Ms. Marvel. He also played Ravi in the third part of the To All the Boys Netflix film series, and previous to that had a recurring role as Kirin on UK soap Emmerdale Farm. Shah also had a supporting role in Russell T Davies' Years and Years, and made appearances in medical soaps Doctors and Casualty. His role in Obsession was played by Rupert Graves in the 1992 film Damage.
Indira Varma as Ingrid Farrow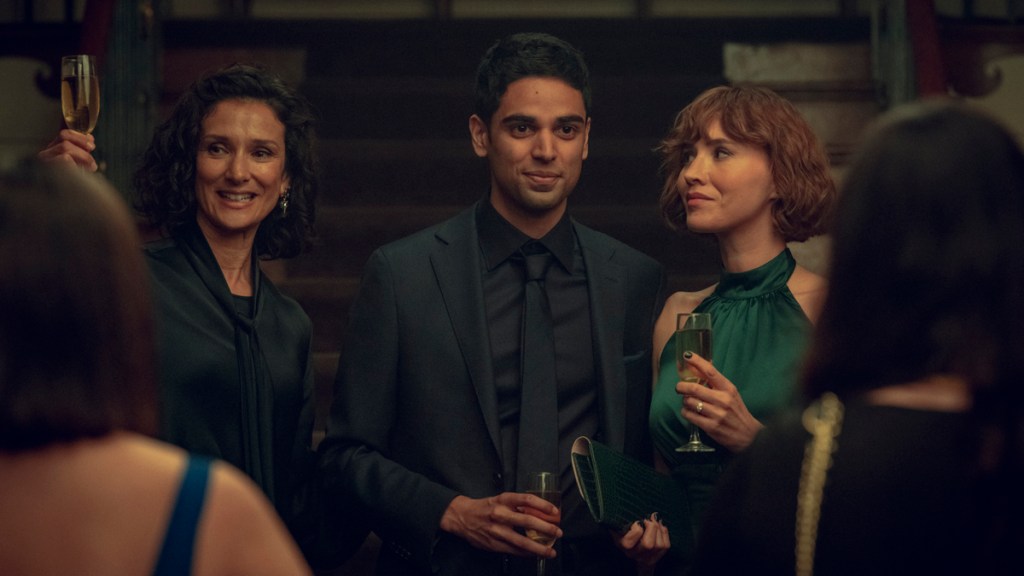 Will's betrayed wife Ingrid (a role for which Miranda Richardson was Oscar-nominated for the 1992 film Damage) is played by Indira Varma, whose career has countless memorable roles. She played the lawyer wife of Idris Elba's John Luther in BBC crime series Luther, Ellaria Sand in Game of Thrones, and before that, Niobe in hit historical drama Rome. More recently, Varma appeared in fantasy series Carnival Row, three episodes of Obi-Wan Kenobi as Tala Durith, and in series 2 of BBC deepfake thriller The Capture (with Obsession co-star Charlie Murphy, see above). All that, plus a very healthy stage career including roles at Shakespeare's Globe, The National and The Playhouse.
Pippa Bennett-Walker as Peggy
The role of Anna's glamorous (and remarkably patient) friend Peggy is played by Pippa Bennett-Walker, who's appeared in a range of roles across film, TV, theatre and video games. Most recently, she's played Shannon, part of the powerful Dumani family in Sky's action thriller Gangs of London, and appeared in British Agatha Christie-themed comedy feature See How They Run. Previous to that, she played American Harriet Lennox in three seasons of excellent Starz period drama Harlots, was in glossy thriller MotherFatherSon, and appeared alongside Hugh Laurie in BBC One political thriller Roadkill, following supporting roles in multiple crime dramas from Vera to Silent Witness, and Doctor Who episode 'Time Heist'.
Marion Bailey as Elizabeth
Anna's mother Elizabeth is a very familiar face on screen, who played the Queen Mother in seasons three and four of Netflix's The Crown (taking over from Victoria Hamilton and succeeded by Marcia Warren). Bailey has appeared on television since the 1980s, with roles in episodes of Inspector Morse, Ruth Rendall Mysteries, Poirot, A Touch of Frost, Endeavour and many more, including the role of Laura and Becky's mother on BBC comedy Him & Her. On film, she's a Mike Leigh regular, and has appeared in the director's Vera Drake and Mr. Turner and Peterloo.
Anil Goutam as Edward
Wealthy MP and father to Ingrid, Edward is a supporting role in Obsession, played by Anil Goutam. Best recognised for playing the villainous Ranveer, former husband of Dr Nina Gupta in EastEnders, Goutam has also appeared in BBC comedy Citizen Khan, This Is Going To Hurt, The Witchfinder and Top Boy.
Sonera Angel as Sally Farrow
Jay's sister Sally is played by relative newcomer Sonera Angel, who has previously appeared in 2021 apocalyptic horror film Dead Again and an episode of Casualty.
Greg Barnett as Patrick Clacy the Psychotherapist
Barnett only appears in one brief scene in the final episode of Obsession, but you might recognise him as Chuck from Ted Lasso series 3 and Preston from comedy The People We Hate at the Wedding, as well as from parts in medical soap Doctors, crime thriller Undercover and more.
Obsession is out now on Netflix.