Features
31 Best Horror TV Shows on Streaming Services
Gathered here are the scariest and most bingeable horror shows that Netflix, Amazon Prime, Hulu, and HBO Max have to offer.
Horror and television have always been a bit of an awkward fit. What's scary and what's bingeable sometimes seem mutually exclusive. Horror requires that you suspend your disbelief and the longer it asks of your attention span, the higher the risk that the tension wanes.
Still, in the modern streaming era, there are plenty of horror TV shows that get the spooky job done. Gathered on Netflix, Amazon Prime, Hulu, and HBO Max are some truly great bingeable options to elevate the heart rate. Here we've compiled the very best of the best. What follows are the 31 best streaming horror TV shows.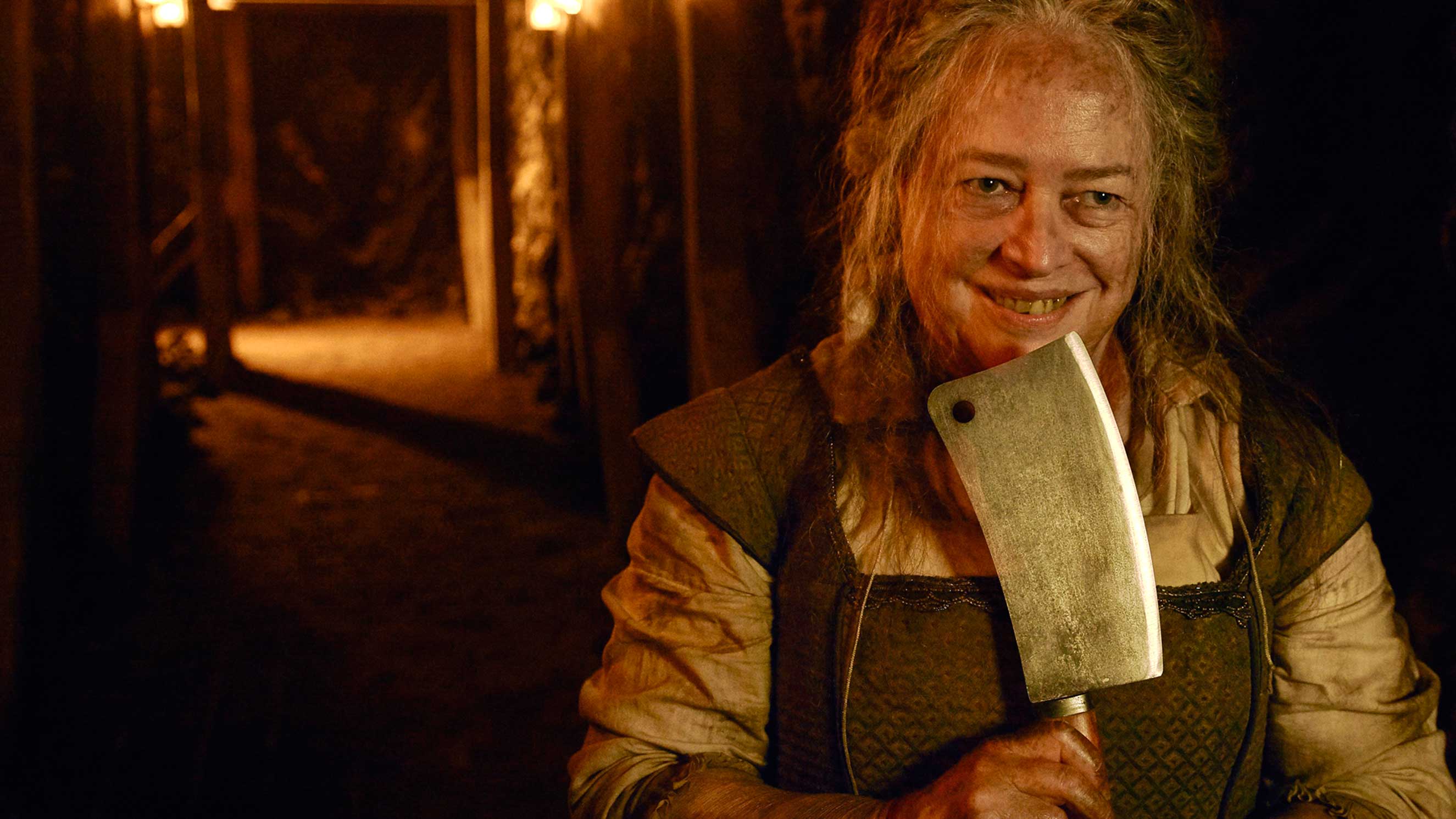 American Horror Story
Available on: Netflix, Hulu
Ryan Murphy's American Horror Story is revolutionary in quite a few ways. Not only did it help usher in a renewed era of anthology storytelling on television, it also was arguably the first successful network television horror show since The X-Files.
Like all anthologies, American Horror Story has its better seasons (season 1 a.k.a. Murder House, season 2 a.k.a. Asylum, season 6 a.k.a. Roanoke) and its worse (season 3 a.k.a. Coven and season 8 a.k.a. Apocalypse). Still, for nine years and counting, American Horror Story has been one of the go-to options for TV horror fans.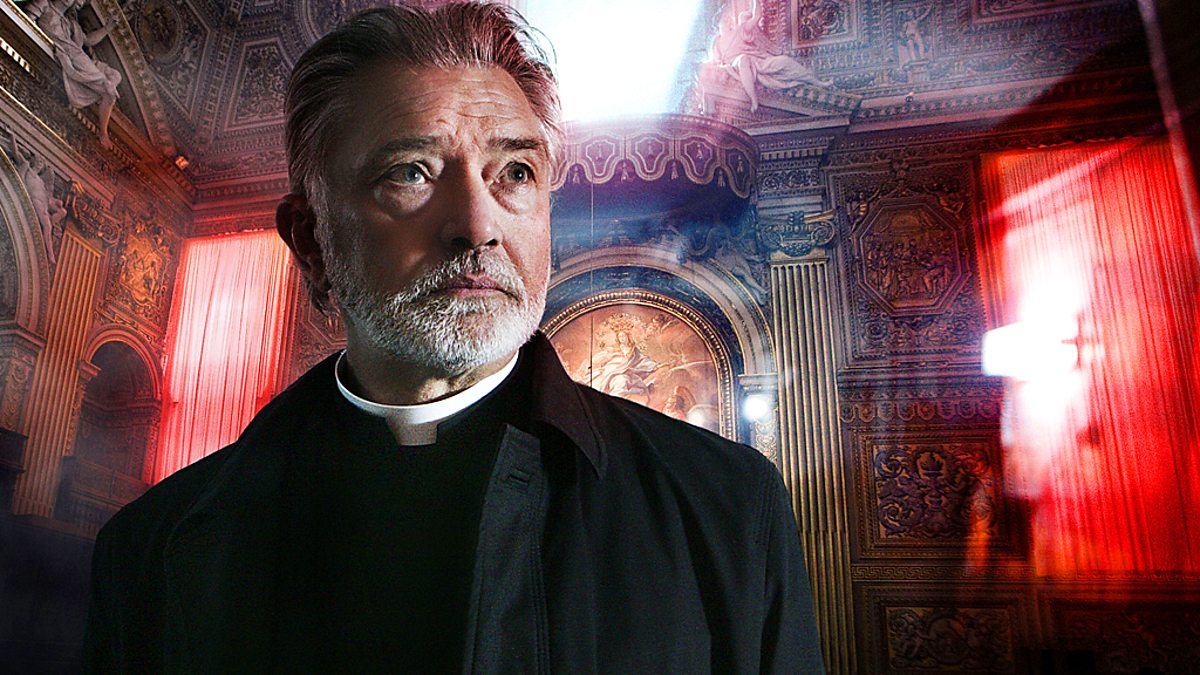 Apparitions
Available on: Amazon Prime
When The Exorcist first premiered in 1973, it changed everything for horror. A whole world of demonology and exorcism entered into our collective unconscious to torment the masses. Still, the TV world hasn't done much with exorcism-based horror since that then. BBC's Apparitions from 2008, however, might be the exception. This is a nifty little horror drama that goes about demons the right way.
Apparitions stars Martin Shaw as Father Jacob Mays. Mays is tasked with examining potential miracles for canonization. But as Mays sets out, he begins to come into contact with dark forces in need of some exorcising. Apparitions is an excellent miniseries that has a shockingly complete perspective on how the Catholic Church operates.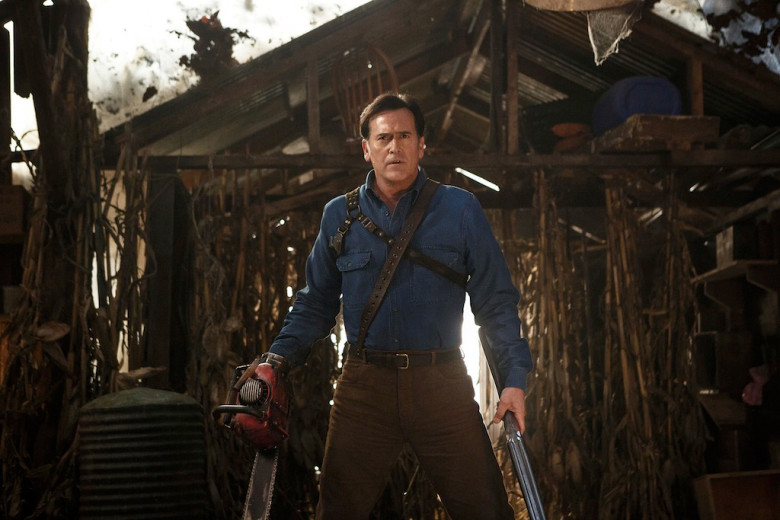 Ash vs Evil Dead
Available on: Netflix
Sam Raimi's Evil Dead series (consisting of Evil Dead, Evil Dead II, and Army of Darkness) are some of the most deliriously bloody and fun slasher films ever committed to celluloid. Surely, however, a TV series made decades later couldn't possibly bring the same level of thrill, could it?
Wrong! Starz's Ash vs Evil Dead is another installment of fantastic comedy horror. Bruce Campbell returns as Evil Dead hero Ash Williams, who has done seemingly little with his life since battling the forces of evil (and dead) 30 years ago. That all changes when the dead walk once again and Ash, and some new friends must pick up the chainsaw once again.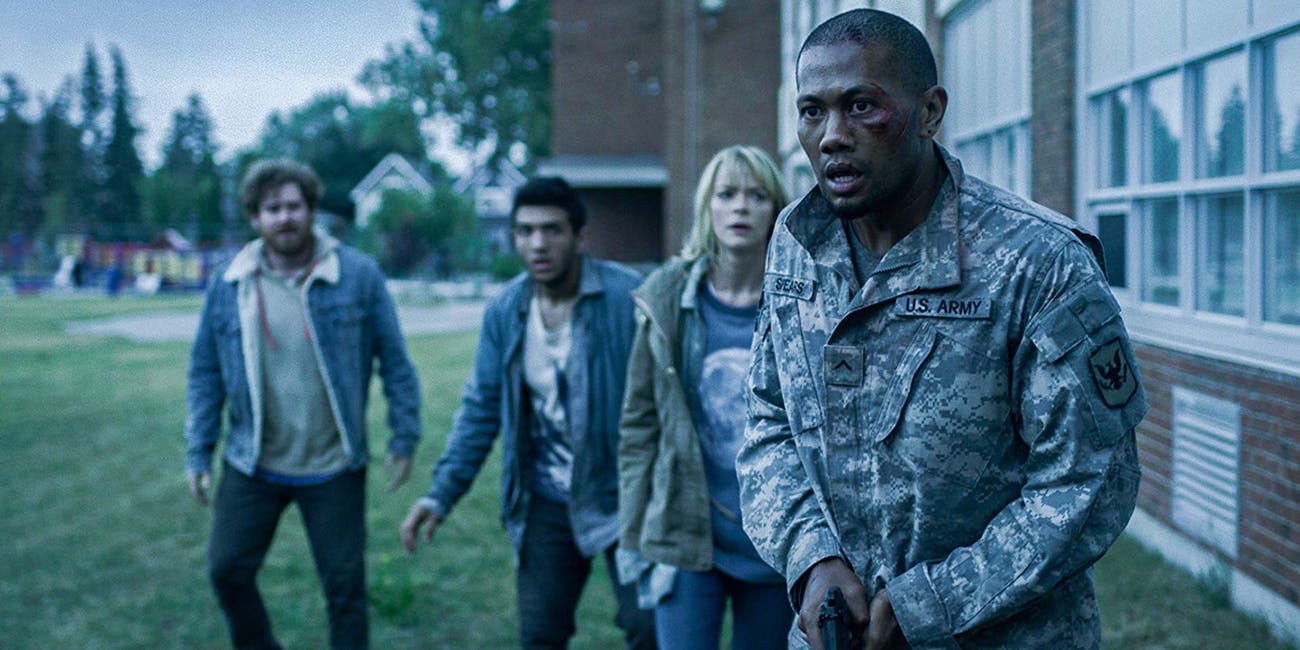 Black Summer
Available on: Netflix
In a zombie television landscape largely dominated by AMC's The Walking Dead, Syfy's Z Nation found a nice with a more playful, tongue-in-cheek presentation of the zombie apocalypse. In this spinoff, Black Summer, things get a touch darker.
Jamie King stars as Rose, a mother who is separated from her daughter during the height of a zombie apocalypse. Rose sets out on a mission to recover her and in the process builds a group of like-minded individuals looking for something they've lost.
Castle Rock
Stephen King properties have made their way to television before. There have been miniseries for classic King texts like The Stand and 'Salem's Lot and even full series for works like Rose Red and Under the Dome. Still, none of those series has had the audacity to adapt multiple aspects of the Stephen King universe itself…until Castle Rock.
Castle Rock takes multiple characters, storylines, and concepts from the vast works of Stephen King and puts them all in King's own Castle Rock, Maine. The first season featured inmates from Shawshank prison, extended family of Jack Torrance, and maybe even a touch of the shine. The show has opened itself up for more storytelling possibilities in season 2, adopting an anthology format and bringing Annie Wilkes into the fold.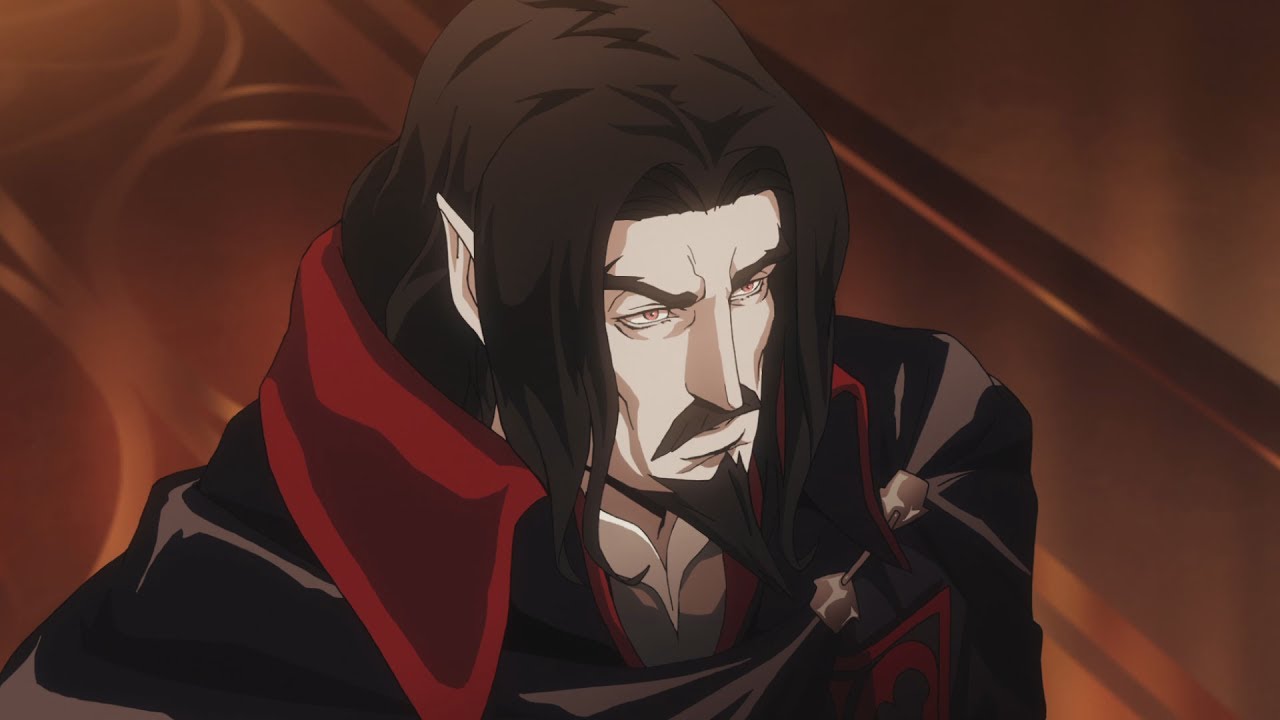 Castlevania
Available on: Netflix
Netflix has beefed up its anime offerings in recent years and one of the first IPs they mined to do so was atmospheric Konami videogame series Castlevania. Originally planned as a film, Castlevania makes good use of its serialized format to pick up the horror story from where it begins with 1989 gameCastlevania III: Dracula's Curse.
And what a story it is. Wallachian lord (and vampire, obvs.) Vlad Dracula Tepes (Graham McTavish) falls into a mighty rage after his wife is wrongly accused of witchcraft and burned at the stake. Vlad summons an army of the dead to declare war on the living of Wallachia. The only people who stand in his path are a ragged band of heroes led by Trevor Belmont (Richard Armitage).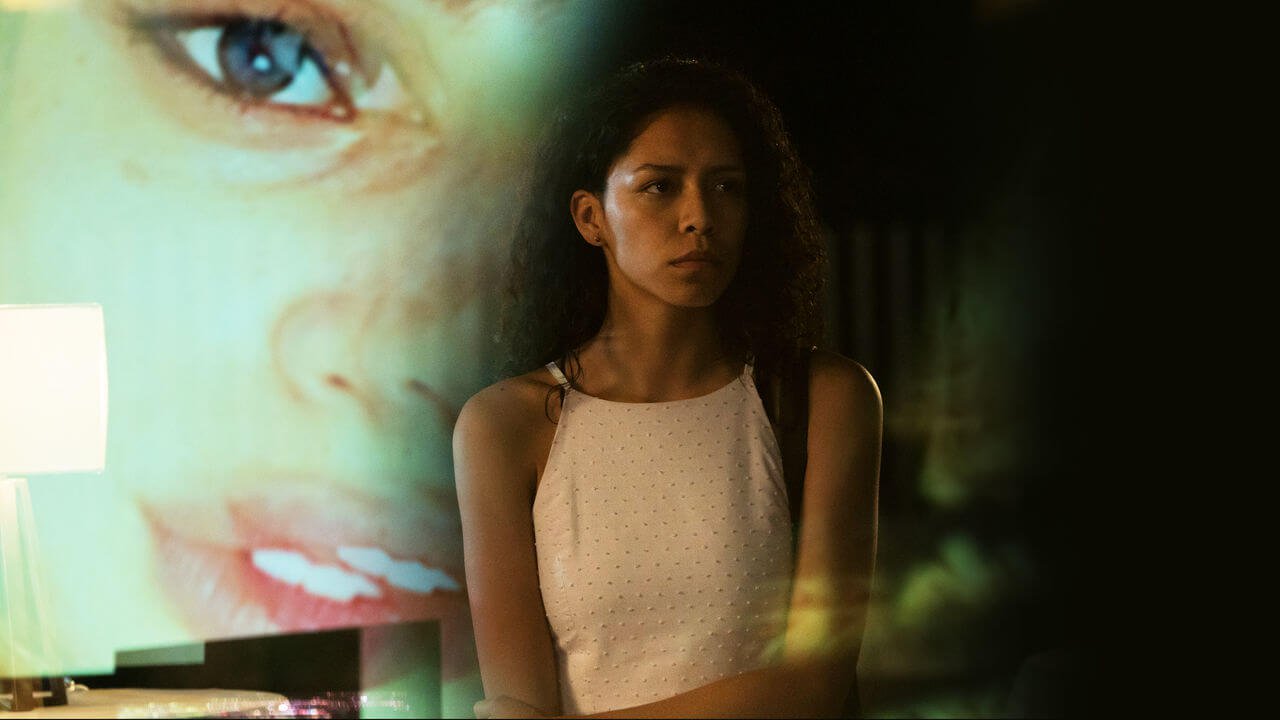 Chambers
Chambers only survived one season at Netflix, proving once again that it's tough out there for horror television shows. But the one season legacy the show leaves behind is a decently spooky one.
Chambers tells a story that contains a pretty familiar, yet effective horror trope. Sasha Yazzie (Sivan Alyra Rose) receives a much-needed heart transplant from a girl named Becky Lafevre. Soon, Sasha begins to experience troubling visions and begins to unravel a conspiracy that brings her into contact with Becky's parents (Uma Thurman and Tony Goldwyn).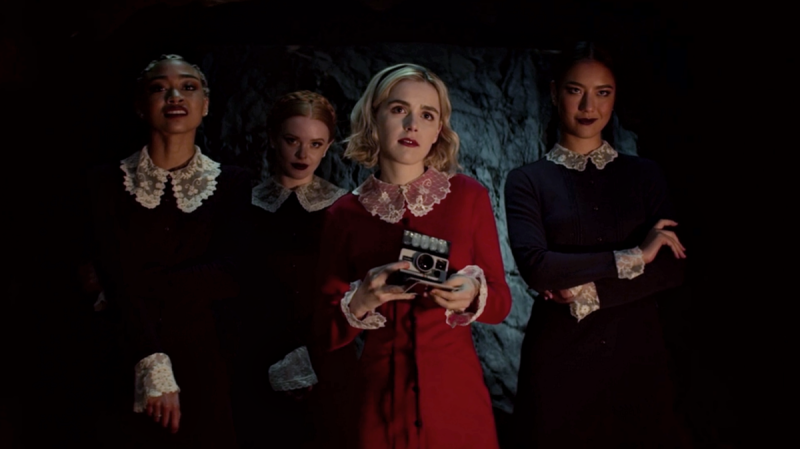 The Chilling Adventures of Sabrina
Available on: Netflix
After the Archie comic universe got a gritty reboot in The CW's Riverdale, it was only a matter of time before Archie cousin comic Sabrina the Teenage Witch got her turn. Thankfully Netflix stepped up to the plate with the Kiernan Shipka starring Chilling Adventures of Sabrina and even more thankfully…it's gritty as all hell.
The Chilling Adventures of Sabrina brings witchcraft back to its absolutely metal satanic origins. Sabrina Spellman (Shipka) is like any teenager at Baxter High. She's concerned about her grades, her social status, and her impending 16th birthday in which she must undergo a dark ritual in which she'll have to grant her loyalty to the Dark Lord Satan. Such is life for a half-mortal/half-witch.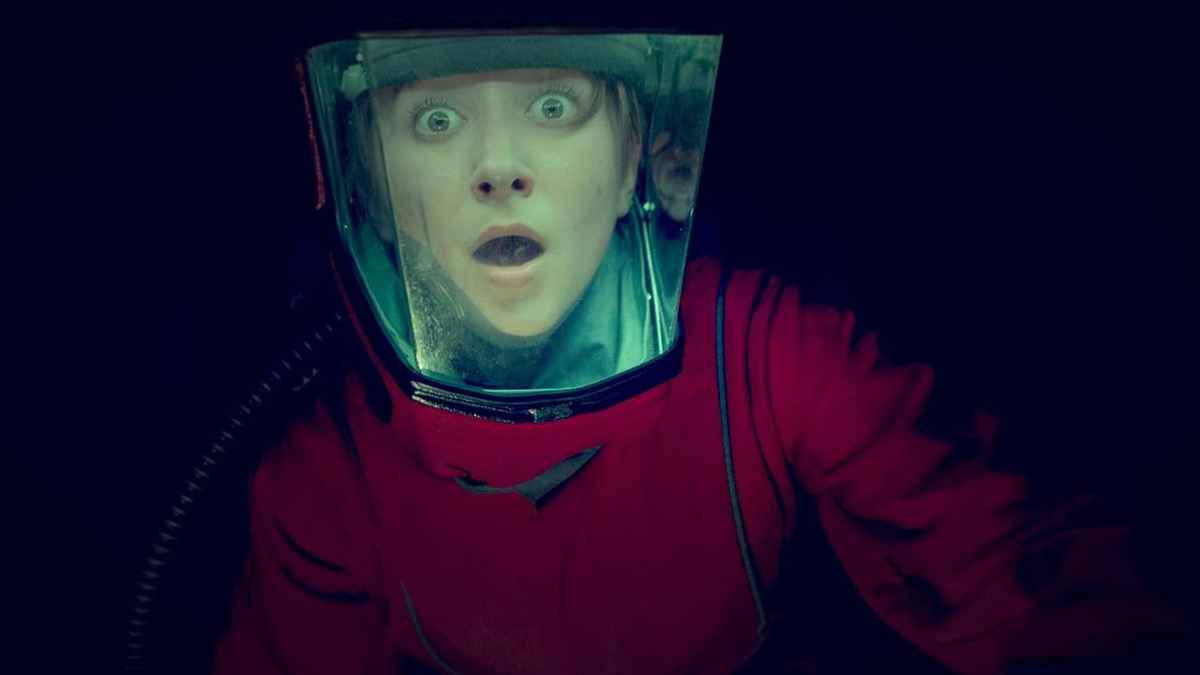 Dark/Web
Available on: Amazon Prime
For those interested in anthology and serialized horror storytelling, Dark/Web offers the best of both worlds. This Amazon Prime original tells a single spooky tale, spread out over eight largely self-contained "chapters."
Dark/Web picks up with the disappearance of cyber analyst Molly Solis (Noemi Gonzalez). As her friends investigate what happened to Molly, they begin to uncover some truly dark secrets hidden within the fabric of the Internet. Dark/Web expertly exploits real world fears about the spreading influence of this omniscient communication technology.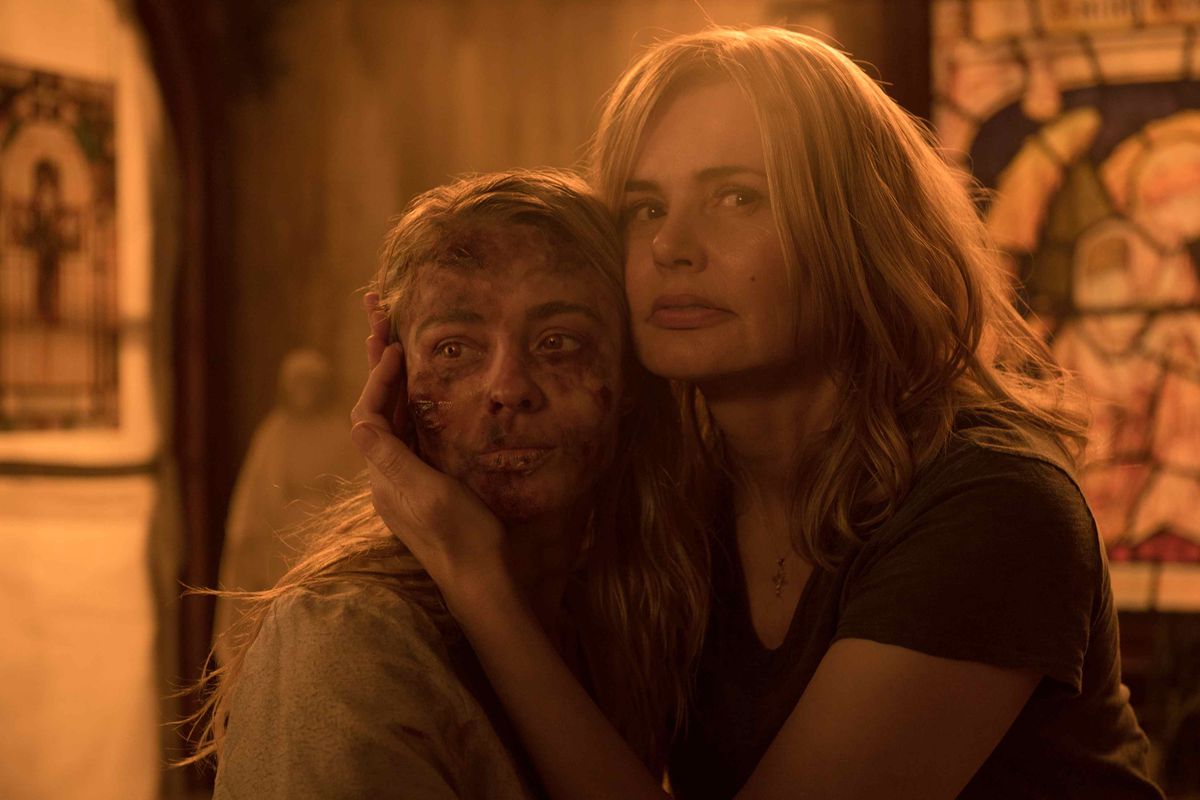 The Exorcist
Available on: Hulu
The Exorcist is one of the greatest horror films ever made. The Fox series that bears its name and premise isn't quite as good (few things could ever be) but it's still an excellent horror story in its own right.
The Exorcist is a two-season long anthology series that follows two different cases of demonic possession. In the first installment, two Catholic priests assist a woman with a possession in her home. In the second, two new priests help a young girl battle evil.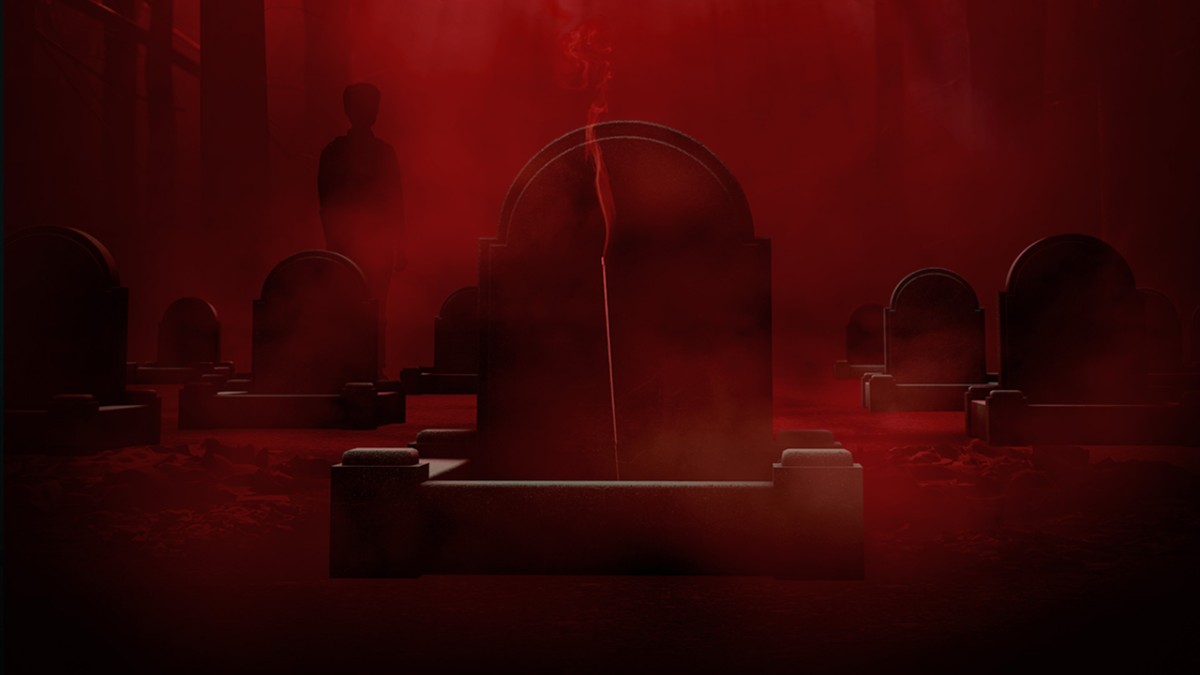 Folklore
HBO's 2019 series Folklore is based on a novel concept. HBO Asia has access to some of the best horror storytellers in the East. Why not give them carte blanche to tell the horrifying stories they want to tell in an anthology format?
Folklore features episodes from filmmakers based in Indonesia, Japan, Singapore, Thailand, Malaysia, and South Korea. Each installment is unique to that country's sensibilities and also entirely terrifying.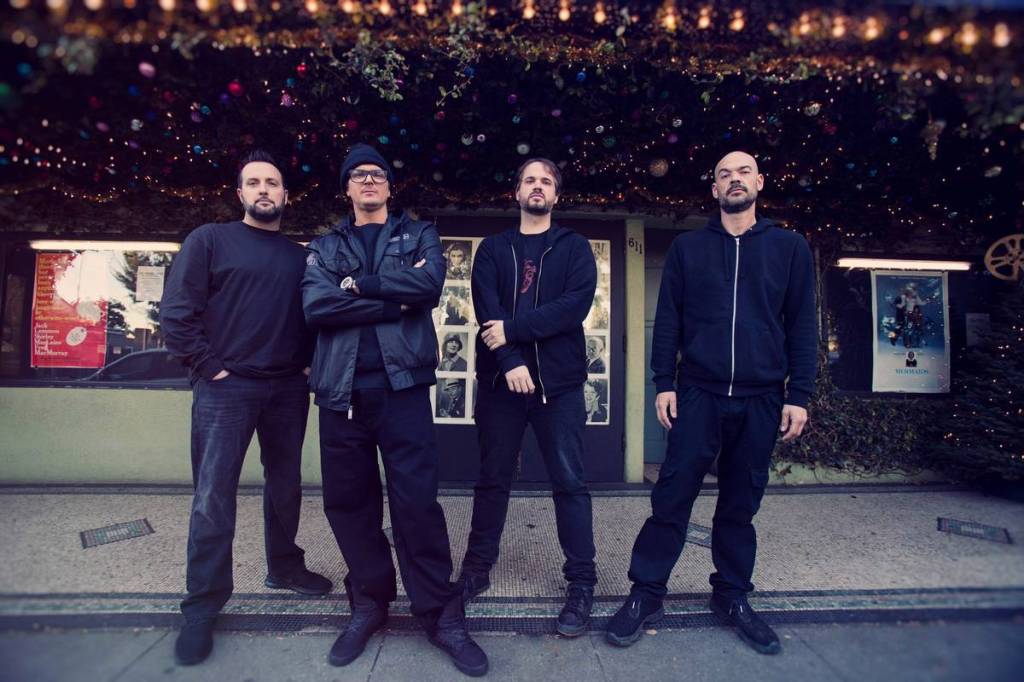 Ghost Adventures
Available on: Hulu
Since the turn of the millennium, television has not been lacking for shows involving paranormal investigations. But even within the crowded spooky market, Travel Channel's Ghost Adventures stands out.
First premiering in 2008, Ghost Adventures follows paranormal researchers Zak Bagans, Nick Groff, Aaron Goodwin, Billy Tolley, and Jay Wasley as they travel the world looking for ghoulish occurrences to investigate. Over its 200-some episodes (not including specials), Ghost Adventures has proven itself to be the gold standard for people who just want to watch some dudes stumble around old properties in night vision.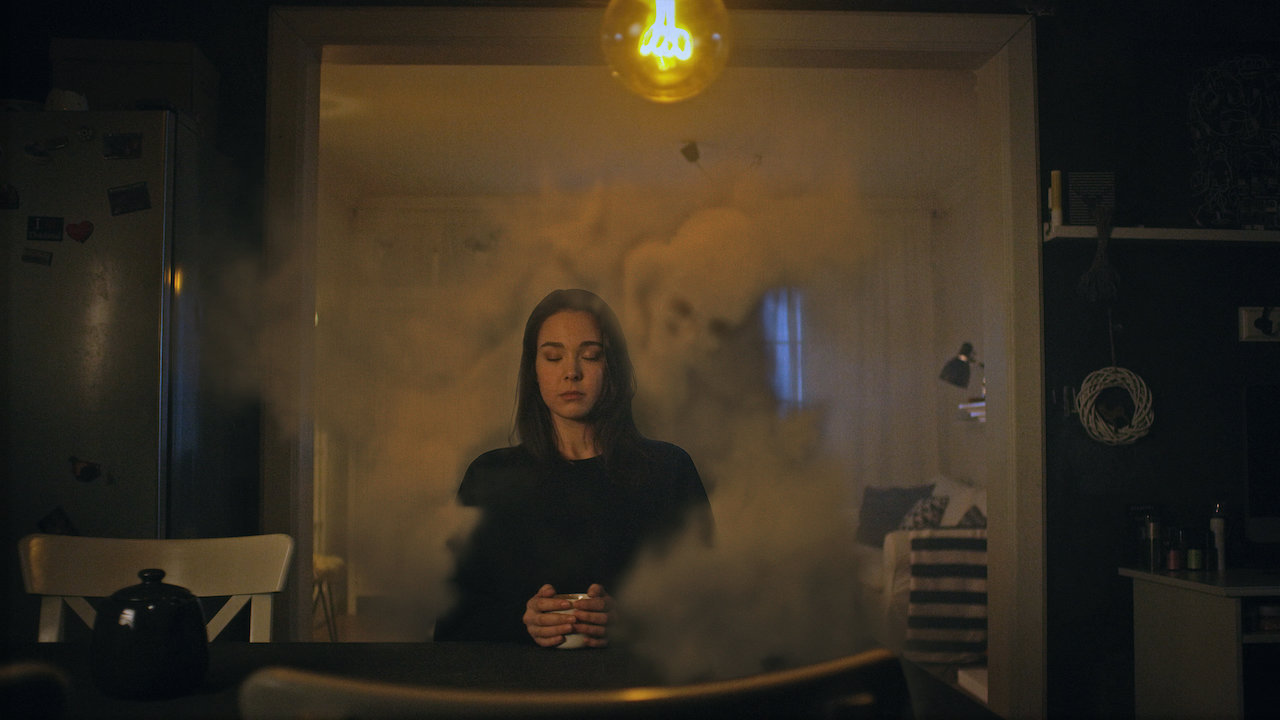 Haunted
Haunted is a bit of an odd duck among Netflix's horror offerings. It was introduced for the 2018 Halloween season, just a week before the juggernaut Haunting of Hill House. As such, it got lost in the spooky shuffle. Still, this is a surprisingly effective take on your classic "tell a scary story" style TV series.
In Haunted, people tell their real life scary stories. That's it. This is well-trodden ground on long running cable series like Ghost Stories and Scary Stories to Tell in the Dark. Where Haunted differentiates itself is in its shockingly high production values, as witnessed in the ethereal screengrab above. Also, these stories are like…really scary.
The Haunting of Hill House
Available on: Netflix
Shirley Jackson's novel The Haunting of Hill House is considered one of the most important texts in the horror literature canon. It's only fitting then that it's Hill House that Netflix turned to when the time came to make its first big original horror series. It's also fitting that they turned to Hush director Mike Flanagan to make it happen.
Flanagan's version of The Haunting of Hill House is quite different from the novel from which it takes its name. This Haunting is a modern story that follows the Crain family as they try to recover from the trauma they sustained as kids living in the terrifying Hill House. Of course, Hill House is still out there just dying to call them all back home. Netflix is going to keep "The Haunting" going with The Haunting of Bly Manor and presumably more to come after that.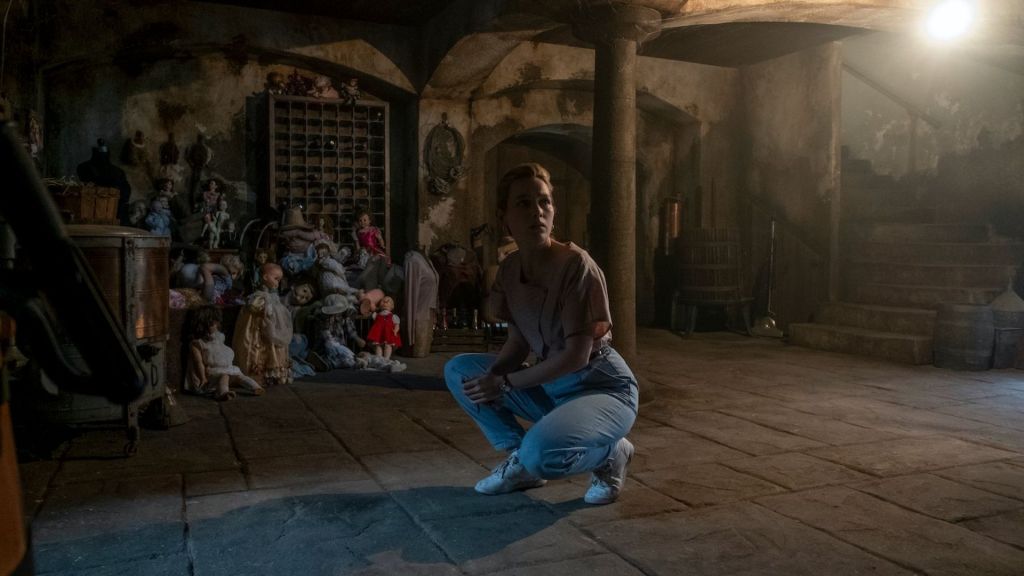 The Haunting of Bly Manor
The consensus is that The Haunting of Bly Manor is significantly less scary than Mike Flanagan's original Netflix series The Haunting of Hill House…and that consensus is correct. But there are still plenty of scares to be had in this worthy followup.
Bly Manor borrows elements from the works of Henry James, including The Turn of the Screw, to craft another affecting ghost story. Hill House's Victoria Pedretti returns as Dani, a young American woman who takes on a job as a governess to two young children at the titular Bly Manor. Soon Dani and all involved will come to find that Bly Manor holds some serious (weirdly romantic) secrets.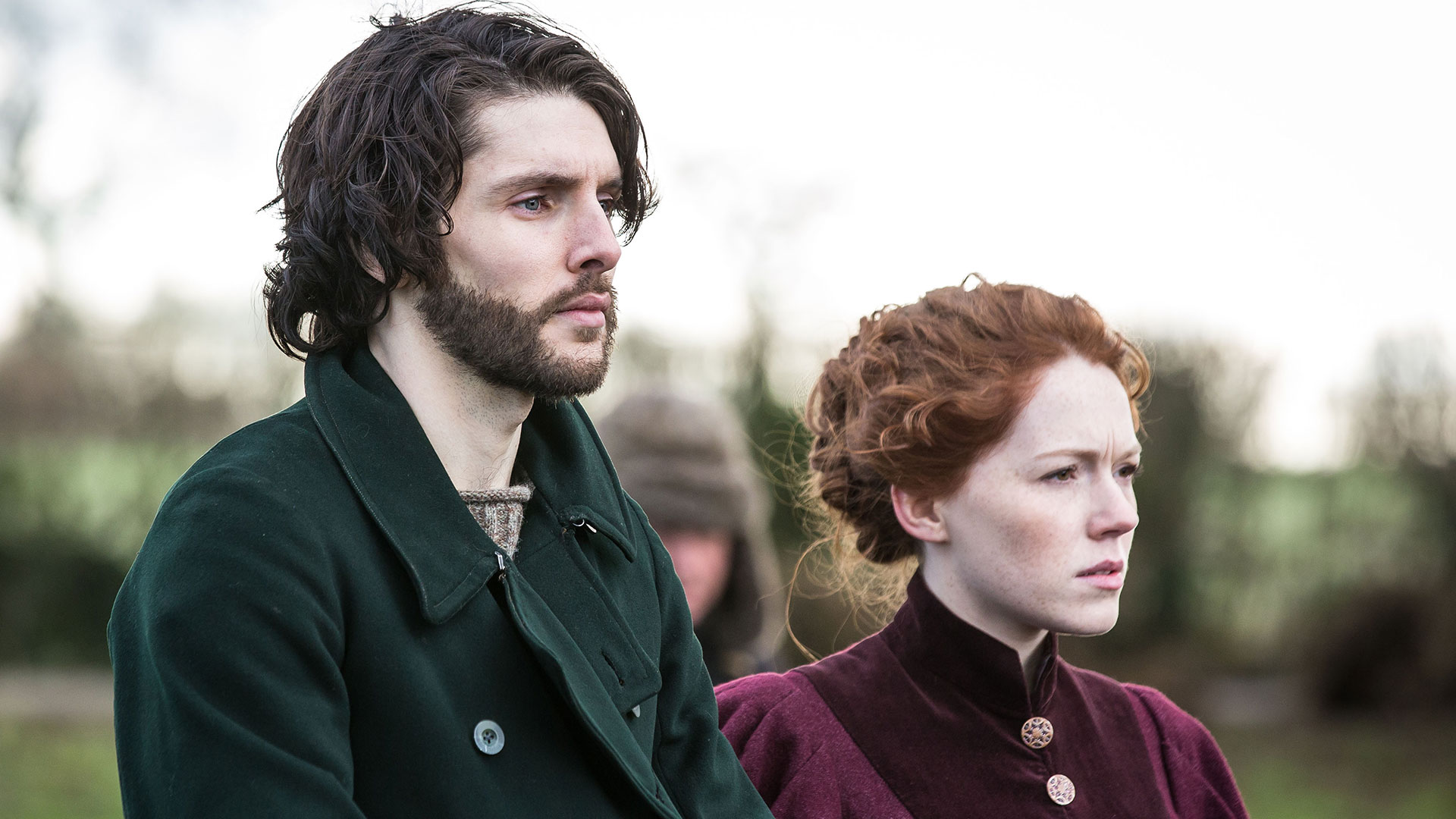 The Living and the Dead
Available on: Amazon Prime
The BBC's The Living and the Dead is an aesthetically beautiful show. It's not entirely dissimilar to a British-ized The Returned. It stars Colin Moran as Nathan Appleby, a psychology who inherits a beautiful, if creepy manor.
Sure, the property is a touch isolated but that doesn't concern Nathan and his wife. It should because what comes next is a bit more Amityville Horror than The Returned.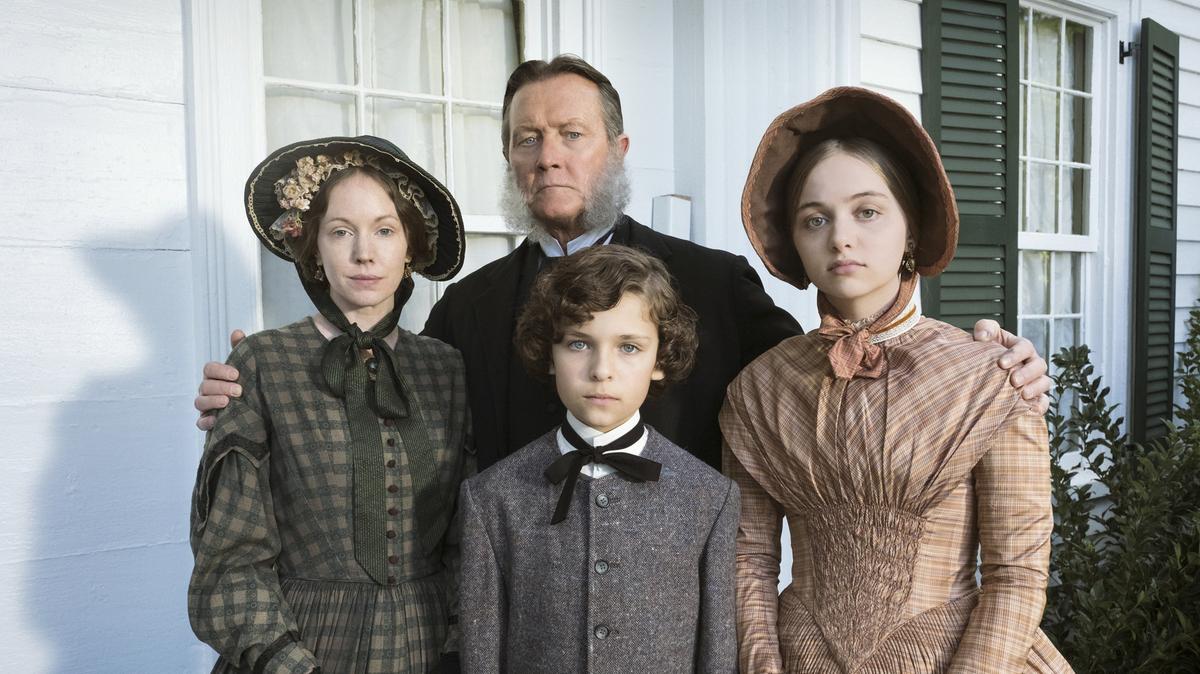 Lore
Available on: Amazon Prime
Aaron Mahnke's history horror podcast Lore has always operated under the theory that truth is stranger (and scarier) than fiction. That's the same philosophy that this Amazon Prime original adaptation adopts.
Both seasons of Lore tell a handful of real life stories that illustrate the origins of some of our world's spookiest legends and events. Narration combined with live action recreations present tales of vampirism, grave-robbing, werewolves, and more.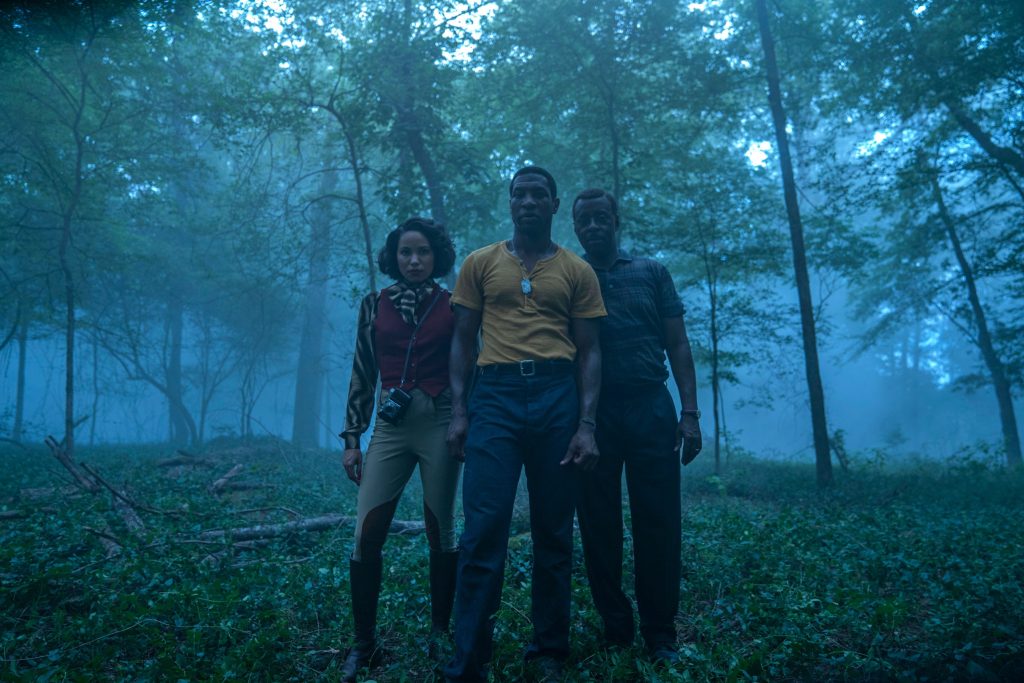 Lovecraft Country
Available on: HBO Max
Classic horror literature is largely dominated by white voices and white characters. HBO's bold adaptation of the book Lovecraft Country by Matt Ruff, seeks to seamlessly insert some Black voices and characters into the historical horror canon.
To that end Jonathan Majors and Jurnee Smollett star as Atticus "Tic" Freeman and Letitia "Leti" Lewis – two Black Chicagoans discovering magic in 1950s America. The plot is structured as a sort-of anthology with Tic, Leti, and their friends and family dealing with the supernatural weekly while also engaged with the machinations of the ancient Braithwhite family. With a deep appreciation of monsters, both real and imagined, Lovecraft Country is worthwhile horror programming.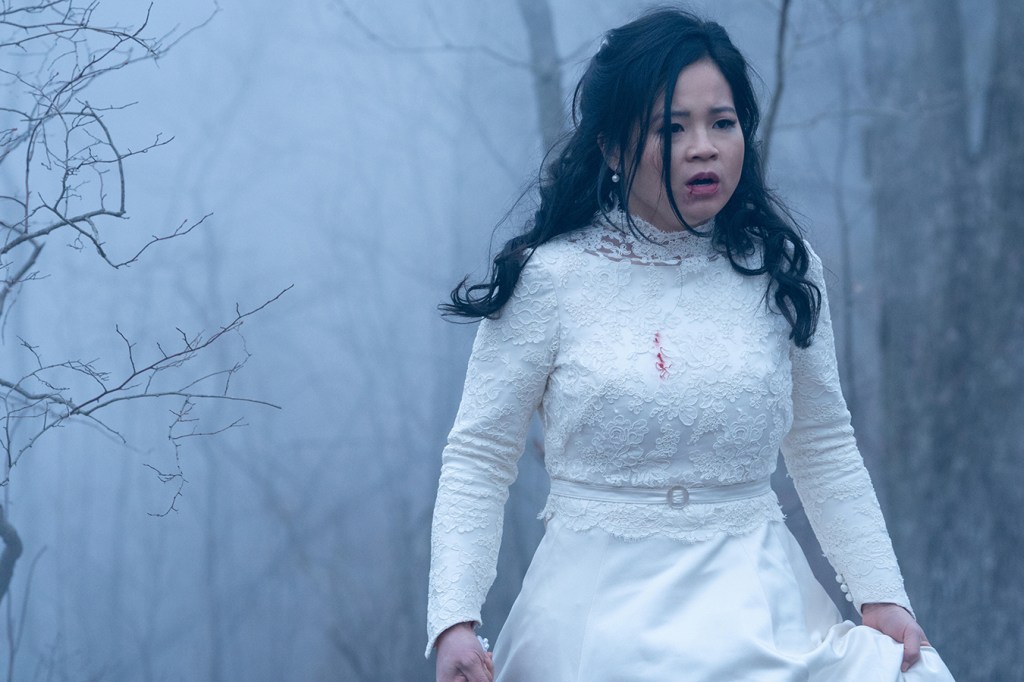 Monsterland
Since Netflix acquired the rights to Black Mirror back in 2015, the streaming world has been a veritable arms race of sci-fi and horror anthology series. Hulu has already tried its hand at horror anthology with the Blumhouse-produced Into the Dark, and Monsterland represents the latest effort.
Monsterland is based on the short story collection North American Lake Monsters: Stories by Nathan Ballingrud. It consists of eight spooky, unconnected tales and features the acting talents of Kaitlyn Dever, Bill Camp, Kelly Marie Tran, and more. The twist here is that each episode focuses on an urban legend from a different city within the United States. And given how weird this country is, the series won't be running out of of stories anytime soon.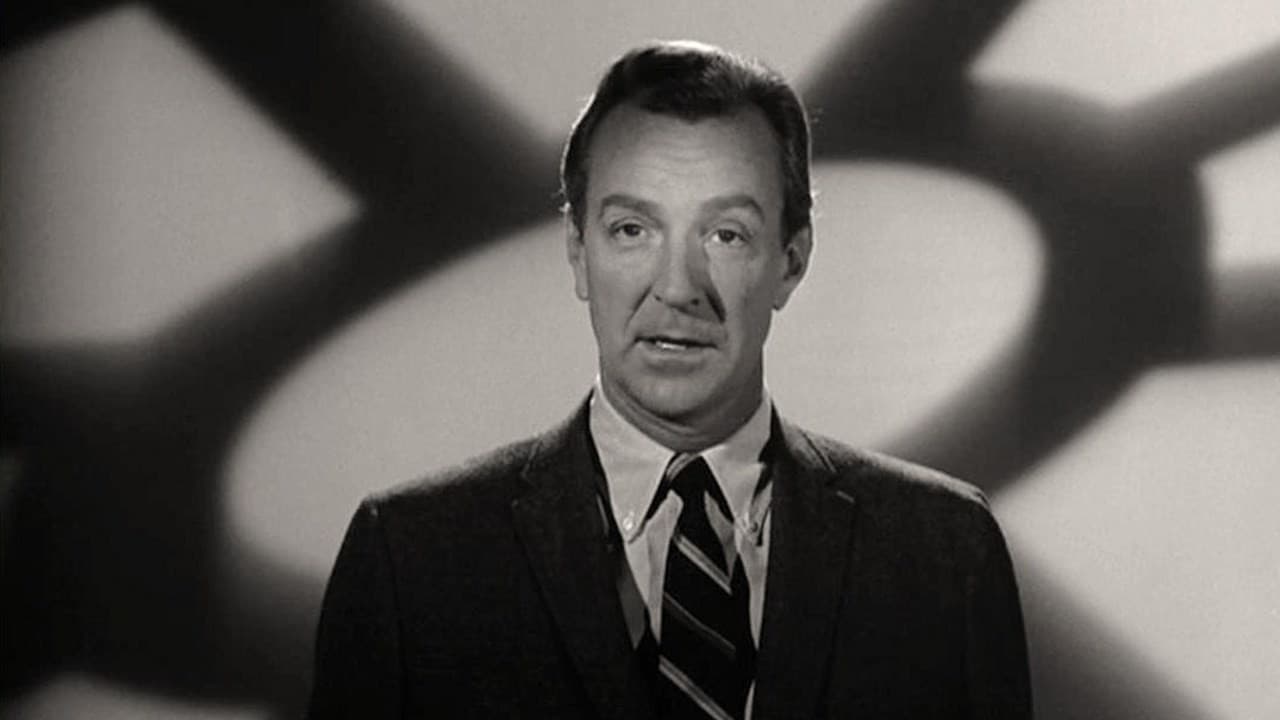 One Step Beyond
Available on: Amazon Prime
The amazing drama you are about to see is a matter of human record," runs John Newland's introduction to this Twilight Zone-esque series. "The real people who lived this story, they believe it, they know, they took that one step beyond.
Famously, Newland took one step beyond himself when making "The Sacred Mushroom" episode in which he ingested hallucinogenic mushrooms and filmed his reaction. It's not available here, but it's out there in both senses of the phrase.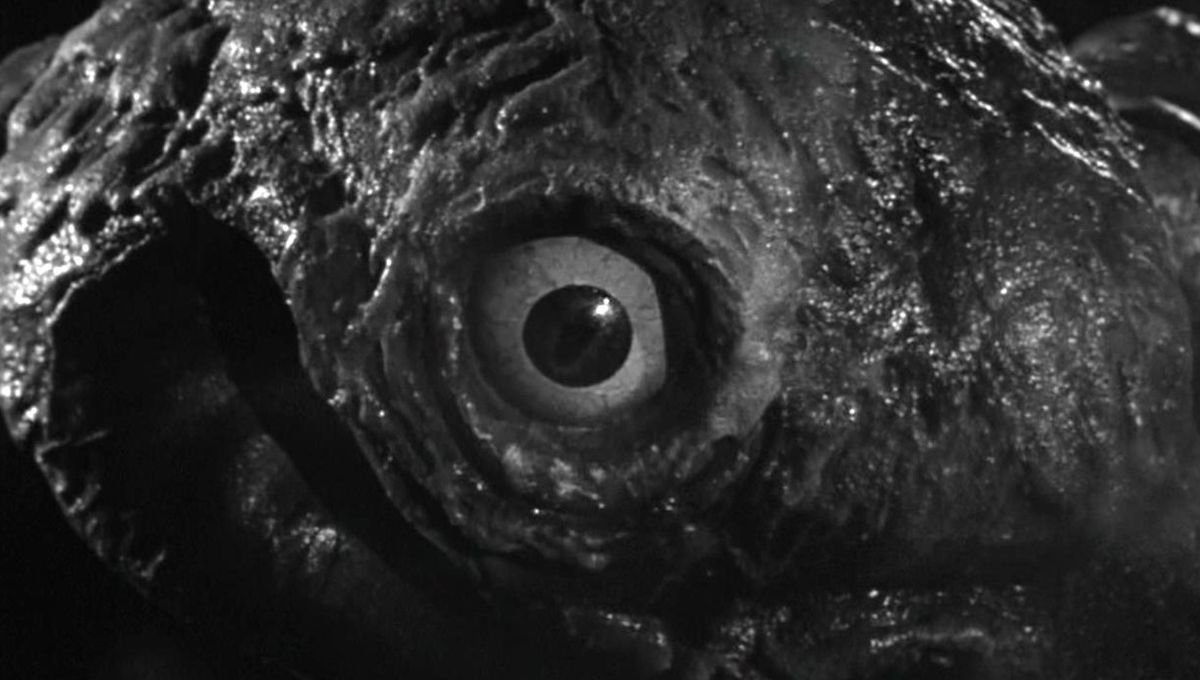 The Outer Limits
When The Twilight Zone premiered in 1959, it set off a brief little renaissance of anthology horror storytelling on television. The best of these contenders to the Zone's throne was probably the sci-fi centric The Outer Limits.
Outer Limits aired from 1963 to 1965 on ABC. In that span it generated 49 spooky episodes, several of which made an impact on pop culture. Alan Moore infamously borrowed the plot of the episode "The Architects of Fear" for the ending of Watchmen. The Outer Limits received a Sci-Fi Channel revival in the '90s and is currently poised for another bite at the apple.
The Outsider
Available on: HBO Max
Stephen King is among the most adapted authors of all time. And yet, even after all this time, the King canon is able to produce some surprises. HBO's miniseries (or series, they've not really made that clear) The Outsider, based on a 2018 King novel of the same name and developed for television by The Night Of's Richard Price, is one such pleasant surprise.
The genius of this story is how it first presents as a true crime tale, with little league coach Terry Maitland (Jason Bateman) being arrested for the unspeakably violent murder of a local boy. But as Detective Ralph Anderson (Ben Mendelsohn) looks further into the case, he discovers there might be a supernatural force at play. The Outsider deftly delves into themes of belief, skepticism, and family, all the while asking viewers "how long would it take for you give in and believe the unbelievable?"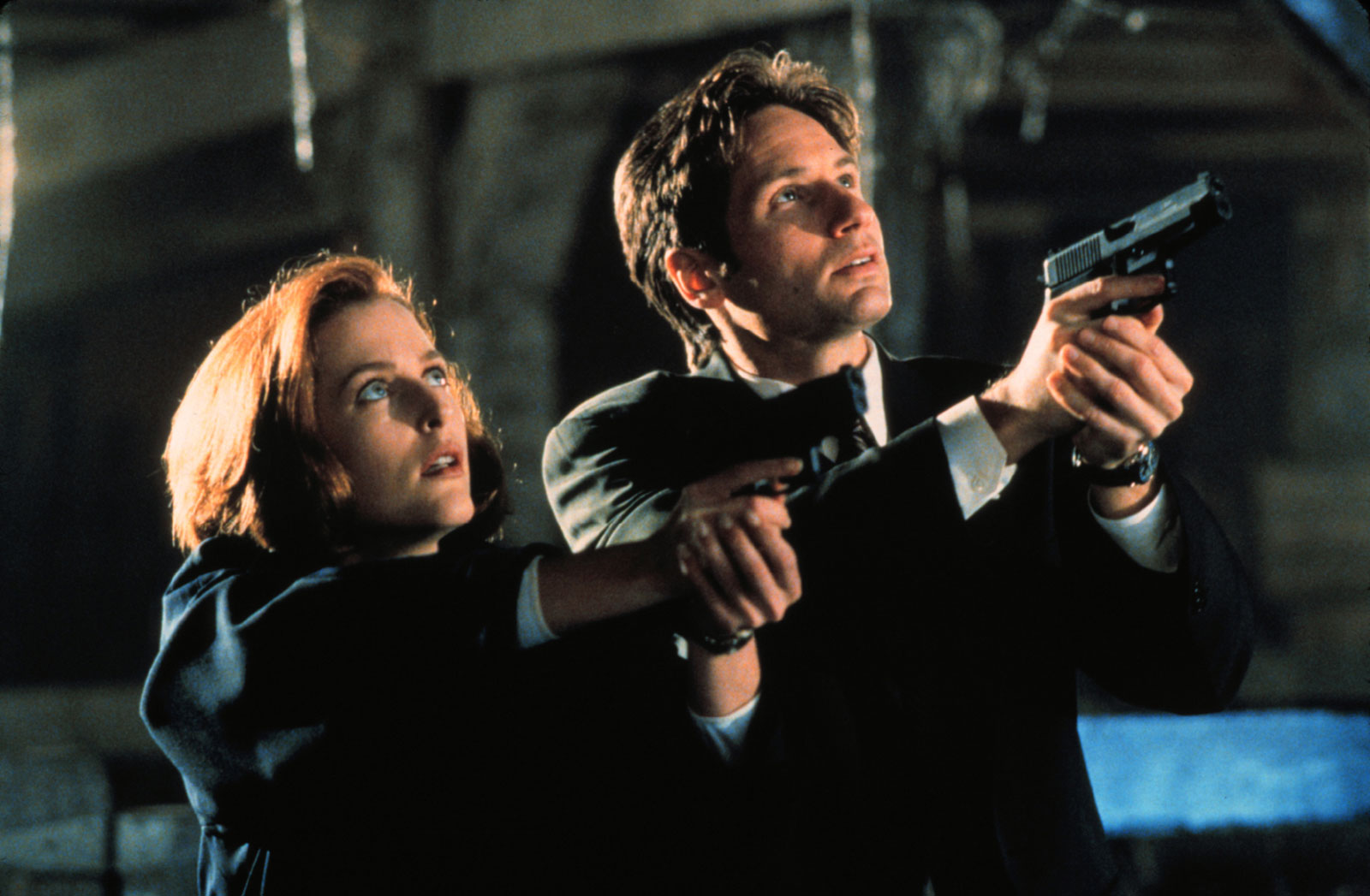 The X-Files
The X-Files is quite simply the gold standard for horror on television. Chris Carter's conspiracy-tinged supernatural masterpiece not only inspired every horror TV show that came after it, but just about every other TV show in general.
The X-Files follows FBI special agents Fox Mulder (David Duchovny) and Dana Scully (Gillian Anderson) as they investigate the unusual cases that traditional law enforcement won't touch. For 11 seasons (and a handful of movies), the show expertly balanced a massive series-long story along with what came to be called "monster of the week" self-contained tales.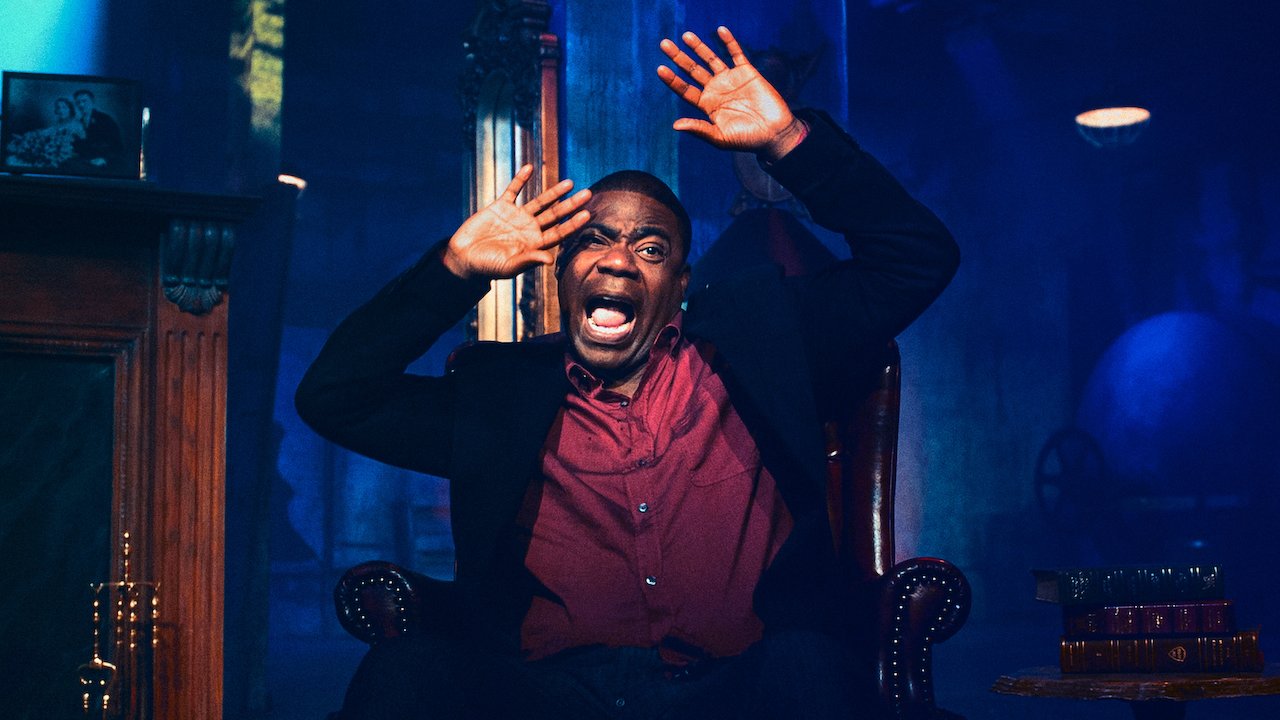 Scare Tactics
Available on: Netflix
Scare Tactics is what happens when someone looks at the prank camera show format and thinks "What if this but also dangerous and terrifying?" The concept of Scare Tactics is simple: take normal people, put them in elaborate horror movie situations, and film what happens. Awful? Yes. Entertaining? Absolutley!
Shannen Doherty hosted the first incarnation of the show that premiered on Syfy in 2003. Stephen Baldwin took her place in the middle of the show's second season. Then after a three-year hiatus, Scare Tactics returned with Tracy Morgan at the helm and lasted three more seasons of hilariously cruel pranking.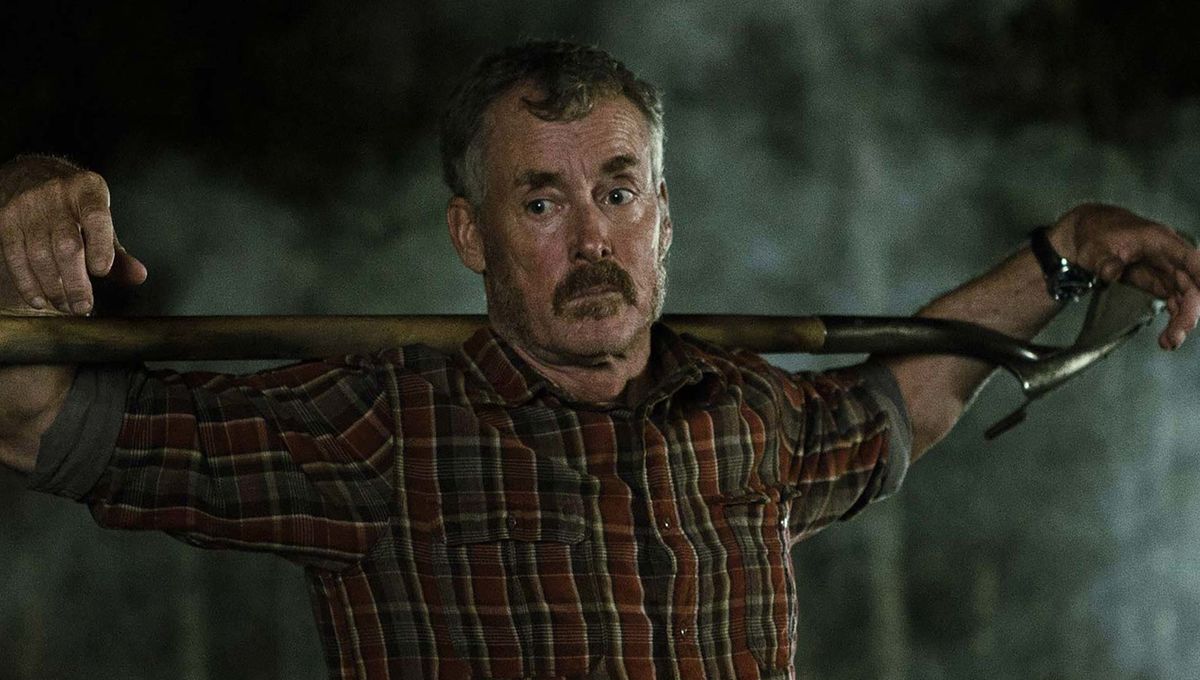 Stan Against Evil
To parody horror, one needs to love horror. And Stan Against Evil creator Dana Gould really, really, really loves horror. The longtime standup comedian and comedy writer brings his unique humor sensibilities and lifelong appreciation of horror to tell the story of a quaint New Hampshire town that just happens to be built on the cursed site of a massive witch burning.
John C. McGinley stars as the titular Stan, a disgraced former sheriff who opts to pick up the battle against evil after a close call. He teams up with new sheriff Evie Barret (Janet Varney) to defend the town (and sometimes world) from supernatural threats.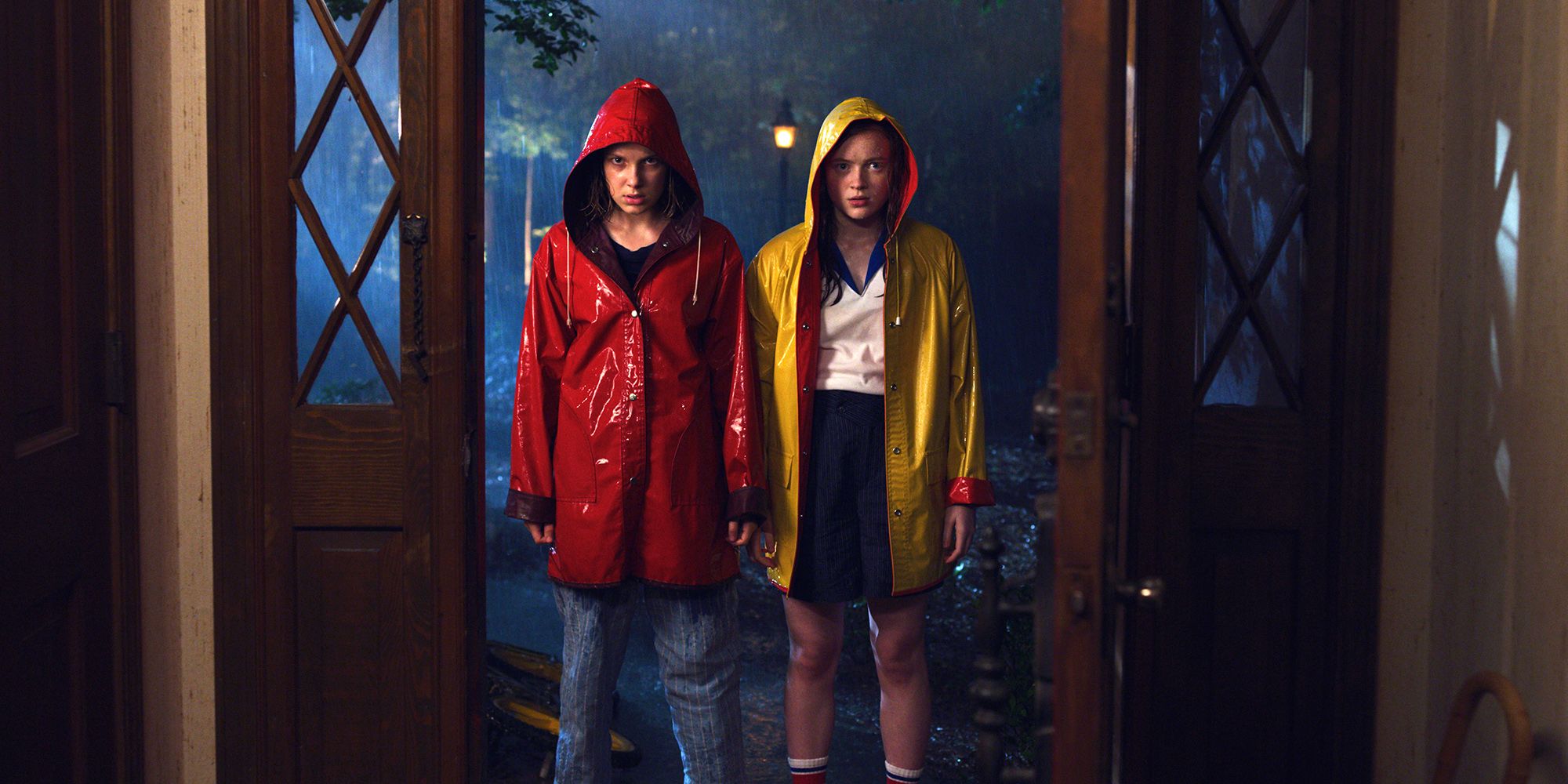 Stranger Things
Available on: Netflix
It seems so obvious now but in hindsight there was little buzz about this nostalgic tweenage horror project on Netflix from the relatively unknown Duffer Brothers. Little did we know that the Stev(ph)ens Spielberg and King inspired Stranger Things would be one of Netflix's biggest hits.
Stranger Things takes place in the fictional Hawkins, Indiana in the mid-'80s. Hawkins is your typical smal ltown American city. The kids like to ride bikes, play Dungeons and Dragons, and tease one another. Little does everyone know that the mysterious government building on the outskirts of town may have opened a portal to another world – a portal that will usher in multiple seasons worth of monster fighting mayhem.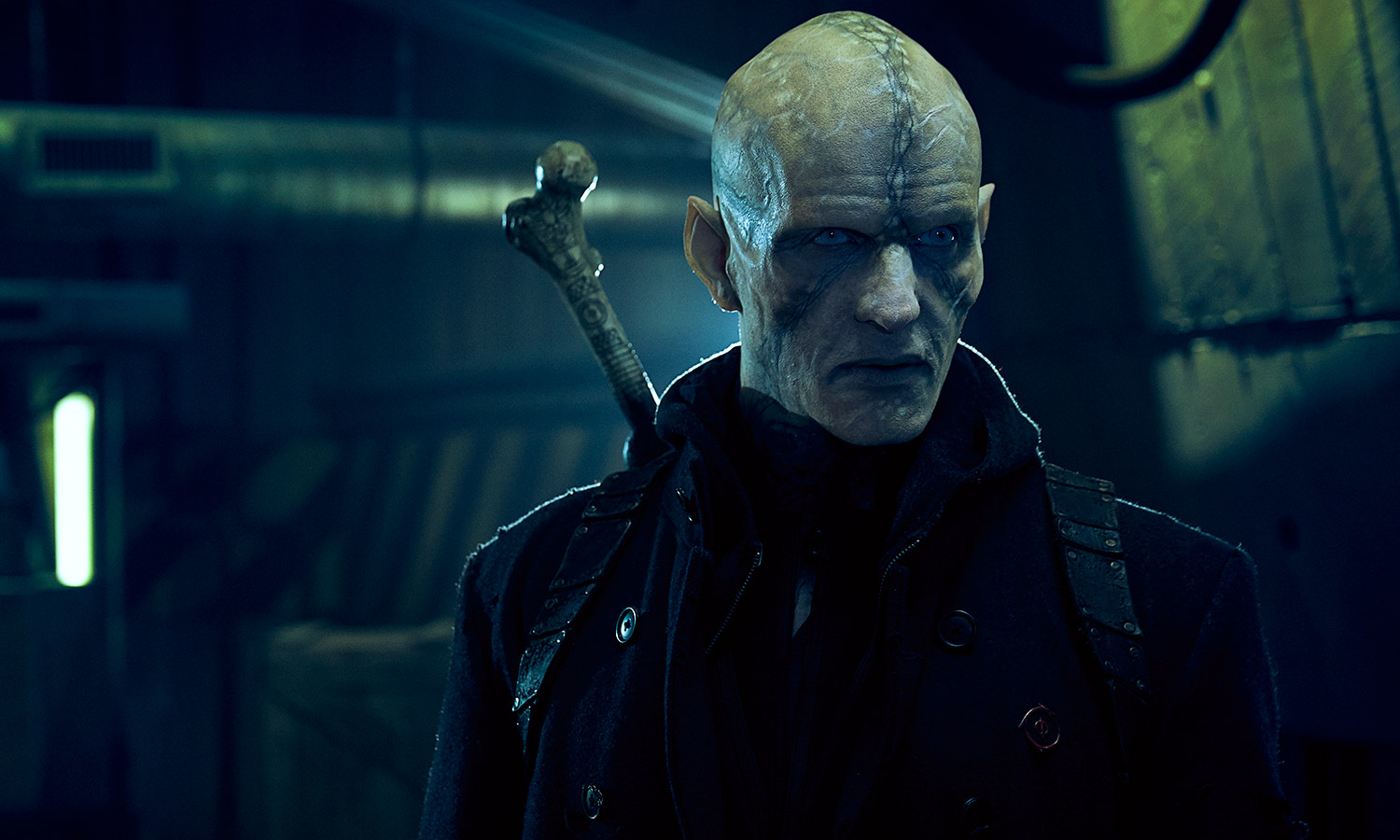 The Strain
Available on: Hulu
The most novel thing about FX's vampire horror thriller The Strain is how it equates the ancient fear of vampirism with the more modern, global fear of pandemic. The Strain, produced by Guillermo del Toro Chuck Hogan and based on their novel series opens with a flight landing with all of its passengers mysteriously dead.
As CDC director Ephraim Goodweather (Corey Stoll) steps in to investigate, he discovers that there might be something more sinister…and ancient afoot than a simple virus. The Strain lasted for four mostly decent seasons on FX and if nothing else helped re-embrace the vampire as a monster and not some sort of noble antihero.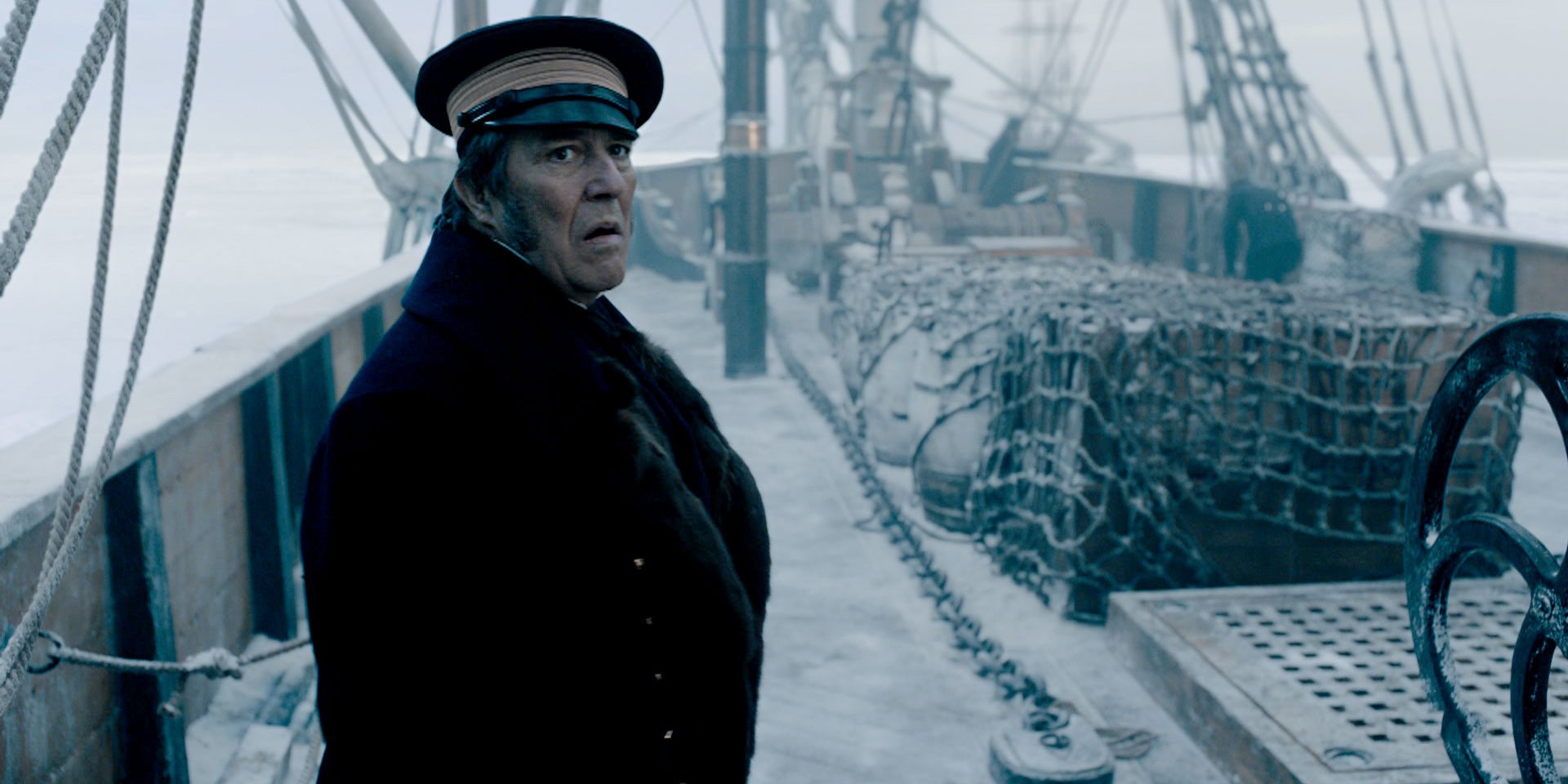 The Terror
Available on: Hulu
Based on a 2007 book of the same name by Dan Simmons, The Terror season 1 tells a fictionalized account of Captain Sir John Franklin's expedition to the arctic in 1845. In real life, the doomed men likely got lost and succumbed to the cold but the show asks "what if there was something more sinister than low temperatures lurking about?"
The Terror features a cast impressively full of "hey it's that guy" guys like Jared Harris, Ciarán Hindis, and Tobias Menzes. It deftly turned itself into an anthology with the second season The Terror: Infamy that tells a ghost story within the setting of a Japanese interment camp in World War II.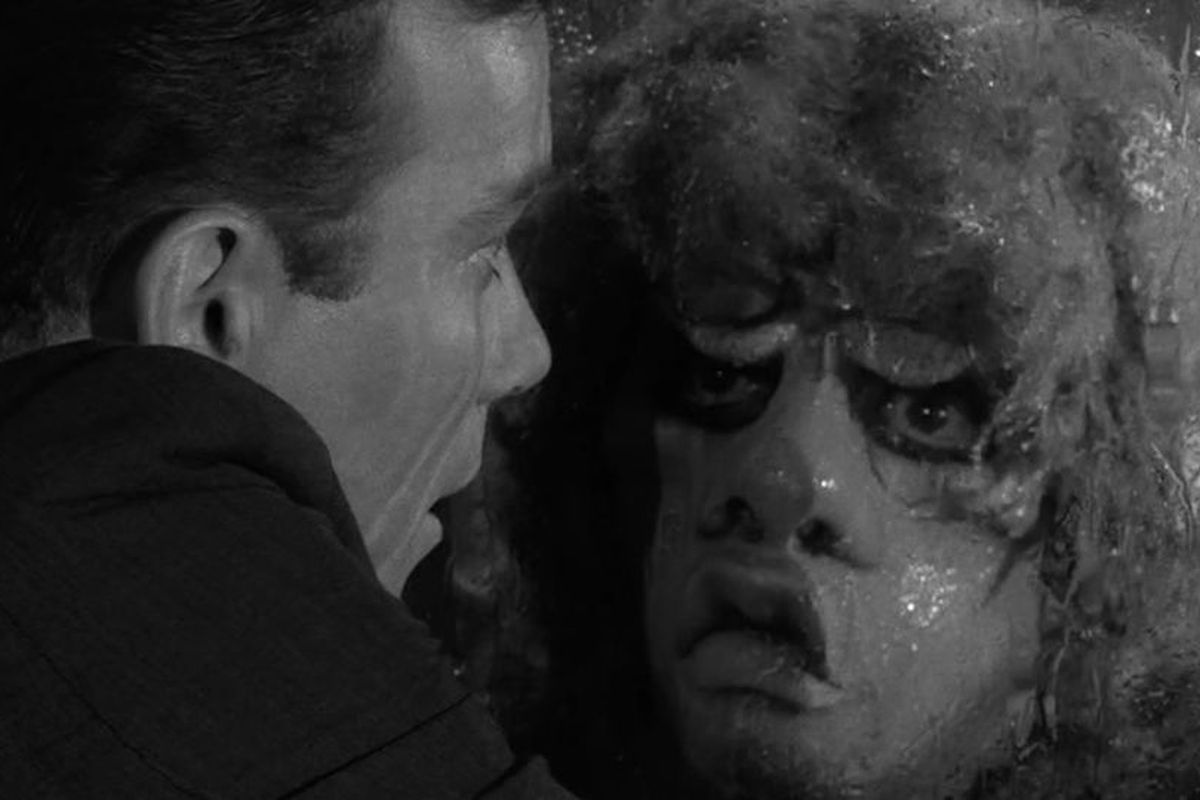 The Twilight Zone
Available on: Hulu
The Twilight Zone is an all-time television classic for good reason. Join Rod Serling each episode for a new tale of mystery, horror and woe.
Whatever you do, however, do NOT drop your glasses.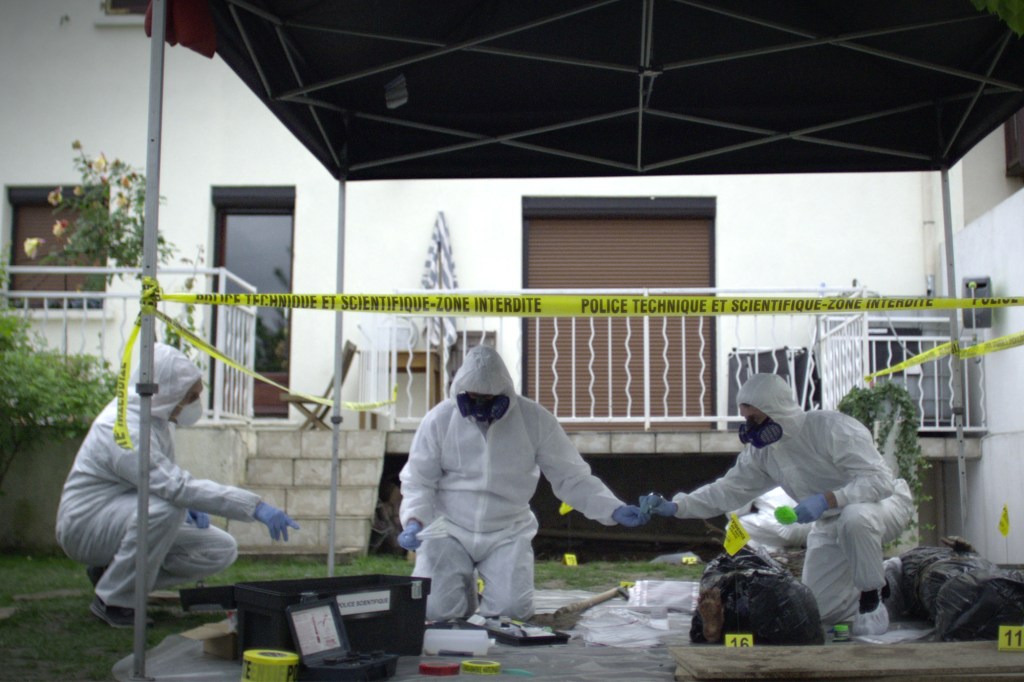 Unsolved Mysteries
Available on: Netflix
Any reboot of continuation of the classic '80s/'90s true crime series Unsolved Mysteries just needs one element to be considered authentic: that music. Thankfully, this modern iteration on Netflix maintains a version of the original's haunting theme. Beyond that crucial aspect, Unsolved Mysteries honors the original by continuing the formula to great success.
Unsolved Mysteries remains largely a true crime enterprise. The show covers unexplained disappearances, murders, and crimes. But it also spends plenty of time with the truly unexplained: the paranormal. This reboot has covered UFOs and some tsunami ghosts. That, combined with the atmospheric music, makes this a suitably spooky watch.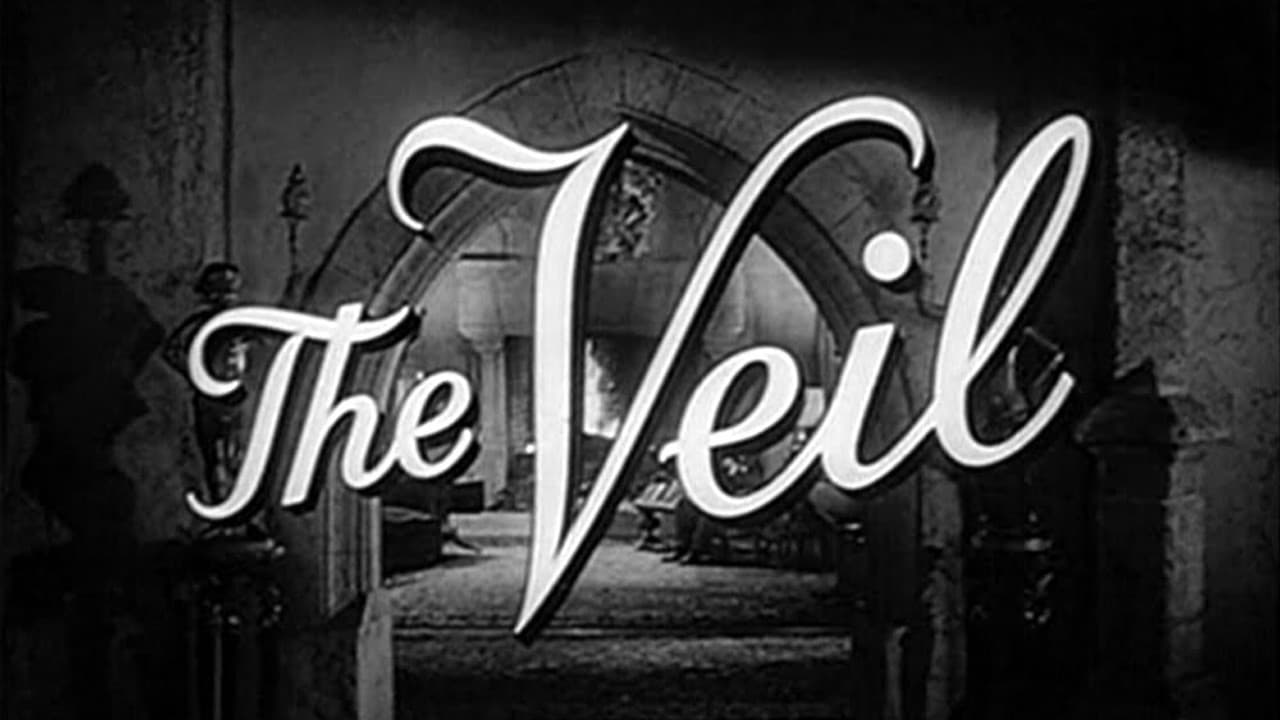 The Veil
Available on: Amazon Prime
1958's The Veil consists of dramatizations of strange tales, the majority of which also feature host Boris Karloff in the cast. At story's end, our host is back to offer a conclusion to that particular story of "the world beyond our understanding."
Not that 1950s TV audiences would have known about it, because The Veil wasn't broadcast. Footage from its episodes appeared in some late sixties TV movies, and a DVD release followed in the 1990s, but its cancellation prior to airing have made it a cult find.