Features
Best Horror TV Shows on Netflix
Netflix has some of the most spine-tinglingly impressive horror TV show options in all the streaming kingdom.
So you want to be terrifed. Well, you've come to the right place, my friend. Everybody already knows that Netflix is a splendid place for viewers coming in search of all their bingeworthy content. But less appreciated is how satisfyingly scary some of their horror offerings are.
From originals like The Haunting of Hill House to foreign classics like The Returned, Netflix can be a go-to spot for the scariest horror TV shows available to stream. Here is a sampling of the kinds of series that horror thrill-seekers may appreciate.
Editor's Note: This post is updated monthly. Bookmark this page to see what the best horror shows on Netflix are at your convenience.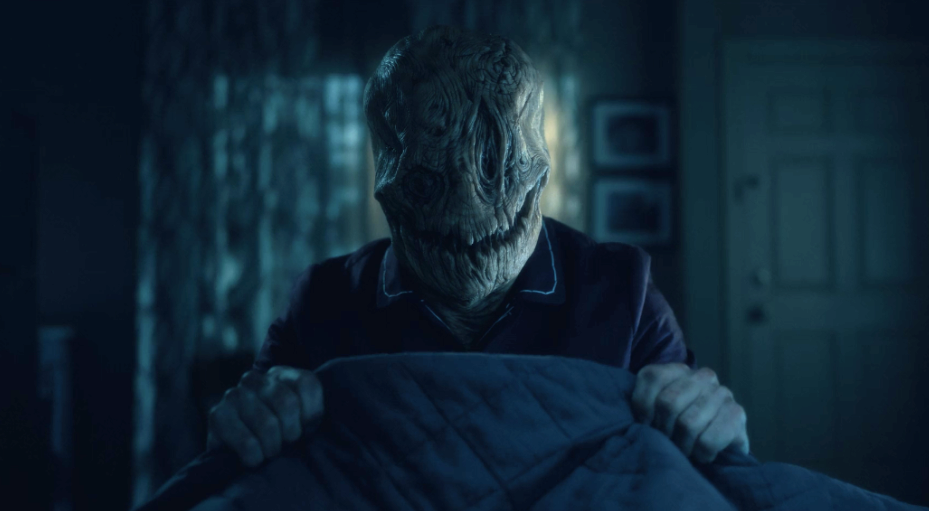 The Haunting of Hill House
Shirley Jackson's novel The Haunting of Hill House is considered one of the most important texts in the horror literature canon. It's only fitting then that it's Hill House that Netflix turned to when the time came to make its first big original horror series. It's also fitting that they turned to Hush director Mike Flanagan to make it happen.
Flanagan's version of The Haunting of Hill House is quite different from the novel from which it takes its name. This Haunting is a modern story that follows the Crain family as they try to recover from the trauma they sustained as kids living in the terrifying Hill House. Of course, Hill House is still out there just dying to call them all back home. Netflix is going to keep "The Haunting" going with The Haunting of Bly Manor and presumably more to come after that.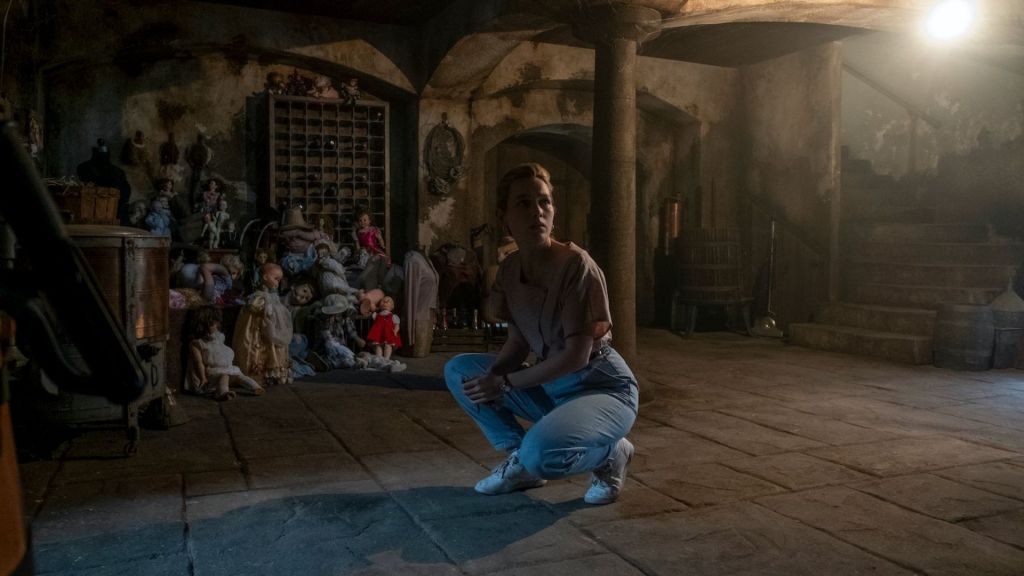 The Haunting of Bly Manor
The consensus is that The Haunting of Bly Manor is significantly less scary than Mike Flanagan's original Netflix series The Haunting of Hill House…and that consensus is correct. But there are still plenty of scares to be had in this worthy followup.
Bly Manor borrows elements from the works of Henry James, including The Turn of the Screw, to craft another affecting ghost story. Hill House's Victoria Pedretti returns as Dani, a young American woman who takes on a job as a governess to two young children at the titular Bly Manor. Soon Dani and all involved will come to find that Bly Manor holds some serious (weirdly romantic) secrets.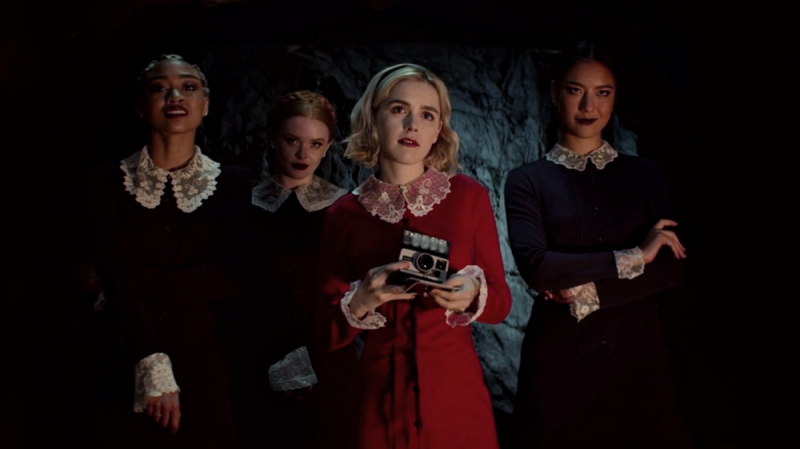 The Chilling Adventures of Sabrina
After the Archie comic universe got a gritty reboot in The CW's Riverdale, it was only a matter of time before Archie cousin comic Sabrina the Teenage Witch got her turn. Thankfully Netflix stepped up to the plate with the Kiernan Shipka starring Chilling Adventures of Sabrina and even more thankfully…it's gritty as all hell.
The Chilling Adventures of Sabrina brings witchcraft back to its absolutely metal satanic origins. Sabrina Spellman (Shipka) is like any teenager at Baxter High. She's concerned about her grades, her social status, and her impending 16th birthday in which she must undergo a dark ritual in which she'll have to grant her loyalty to the Dark Lord Satan. Such is life for a half-mortal/half-witch.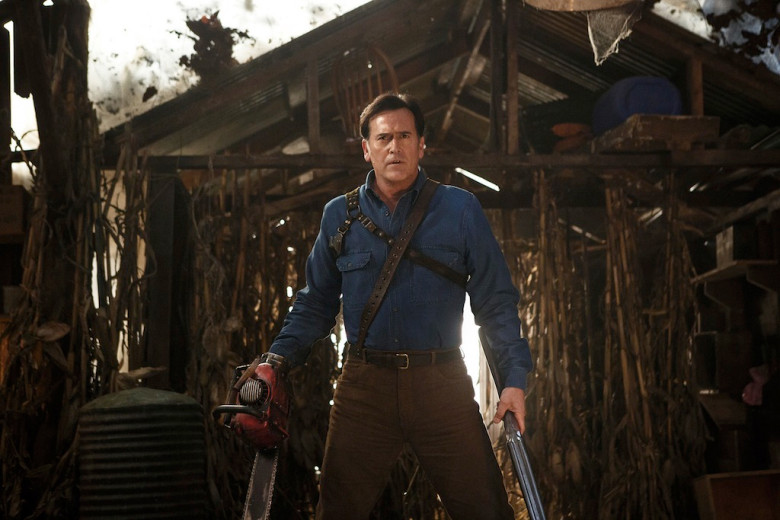 Ash vs Evil Dead
Sam Raimi's Evil Dead series (consisting of Evil Dead, Evil Dead II, and Army of Darkness) are some of the most deliriously bloody and fun slasher films ever committed to celluloid. Surely, however, a TV series made decades later couldn't possibly bring the same level of thrill, could it?
Wrong! Starz's Ash vs Evil Dead is another installment of fantastic comedy horror. Bruce Campbell returns as Evil Dead hero Ash Williams, who has done seemingly little with his life since battling the forces of evil (and dead) 30 years ago. That all changes when the dead walk once again and Ash, and some new friends must pick up the chainsaw once again.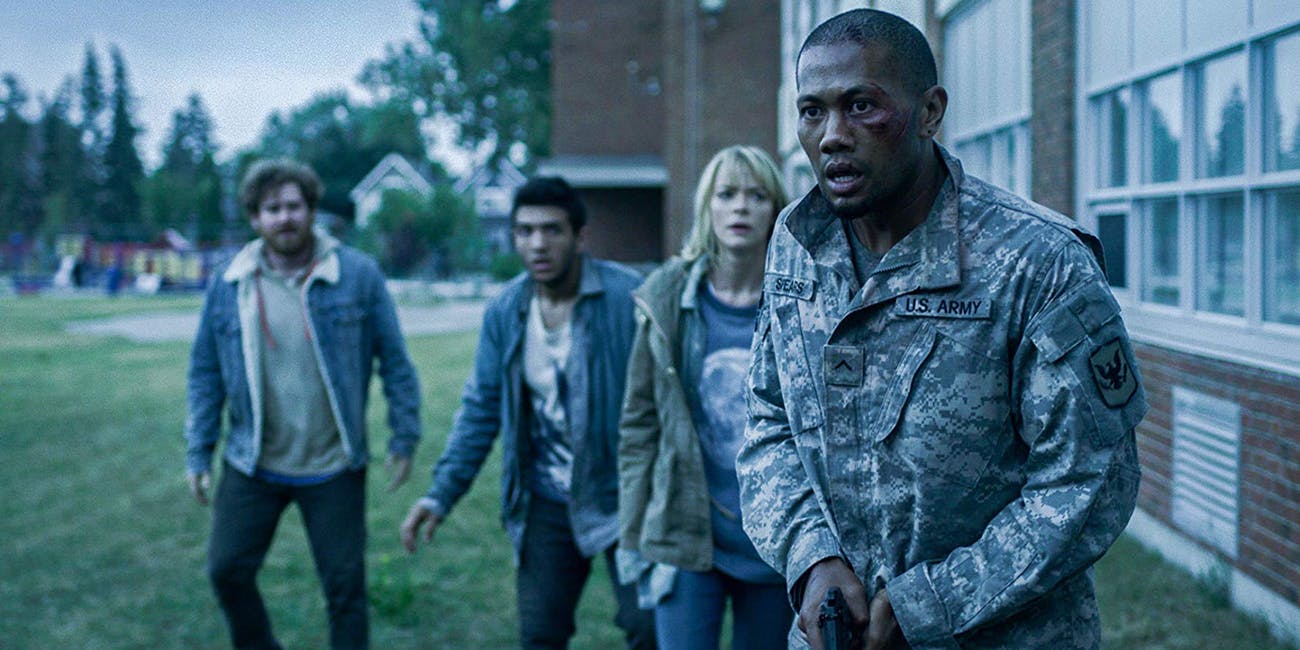 Black Summer
In a zombie television landscape largely dominated by AMC's The Walking Dead, Syfy's Z Nation found a nice with a more playful, tongue-in-cheek presentation of the zombie apocalypse. In this spinoff, Black Summer, things get a touch darker.
Jamie King stars as Rose, a mother who is separated from her daughter during the height of a zombie apocalypse. Rose sets out on a mission to recover her and in the process builds a group of like-minded individuals looking for something they've lost.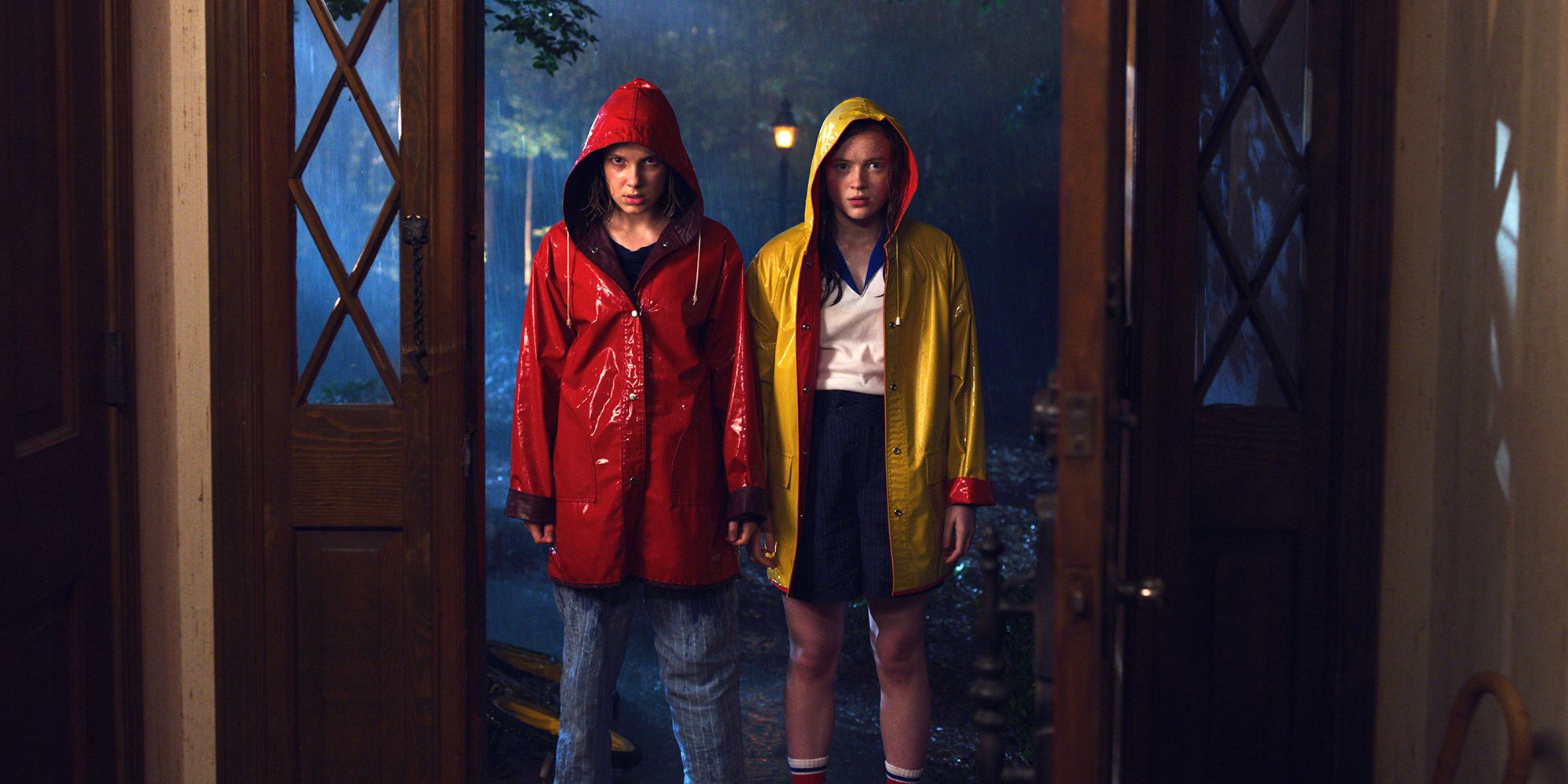 Stranger Things
It seems so obvious now but in hindsight there was little buzz about this nostalgic tweenage horror project on Netflix from the relatively unknown Duffer Brothers. Little did we know that the Stev(ph)ens Spielberg and King inspired Stranger Things would be one of Netflix's biggest hits.
Stranger Things takes place in the fictional Hawkins, Indiana in the mid-'80s. Hawkins is your typical smal ltown American city. The kids like to ride bikes, play Dungeons and Dragons, and tease one another. Little does everyone know that the mysterious government building on the outskirts of town may have opened a portal to another world – a portal that will usher in multiple seasons worth of monster fighting mayhem.
Castlevania
Netflix has beefed up its anime offerings in recent years and one of the first IPs they mined to do so was atmospheric Konami videogame series Castlevania. Originally planned as a film, Castlevania makes good use of its serialized format to pick up the horror story from where it begins with 1989 game Castlevania III: Dracula's Curse
And what a story it is. Wallachian lord (and vampire, obvs.) Vlad Dracula Tepes (Graham McTavish) falls into a mighty rage after his wife is wrongly accused of witchcraft and burned at the stake. Vlad summons an army of the dead to declare war on the living of Wallachia. The only people who stand in his path are a ragged band of heroes led by Trevor Belmont (Richard Armitage).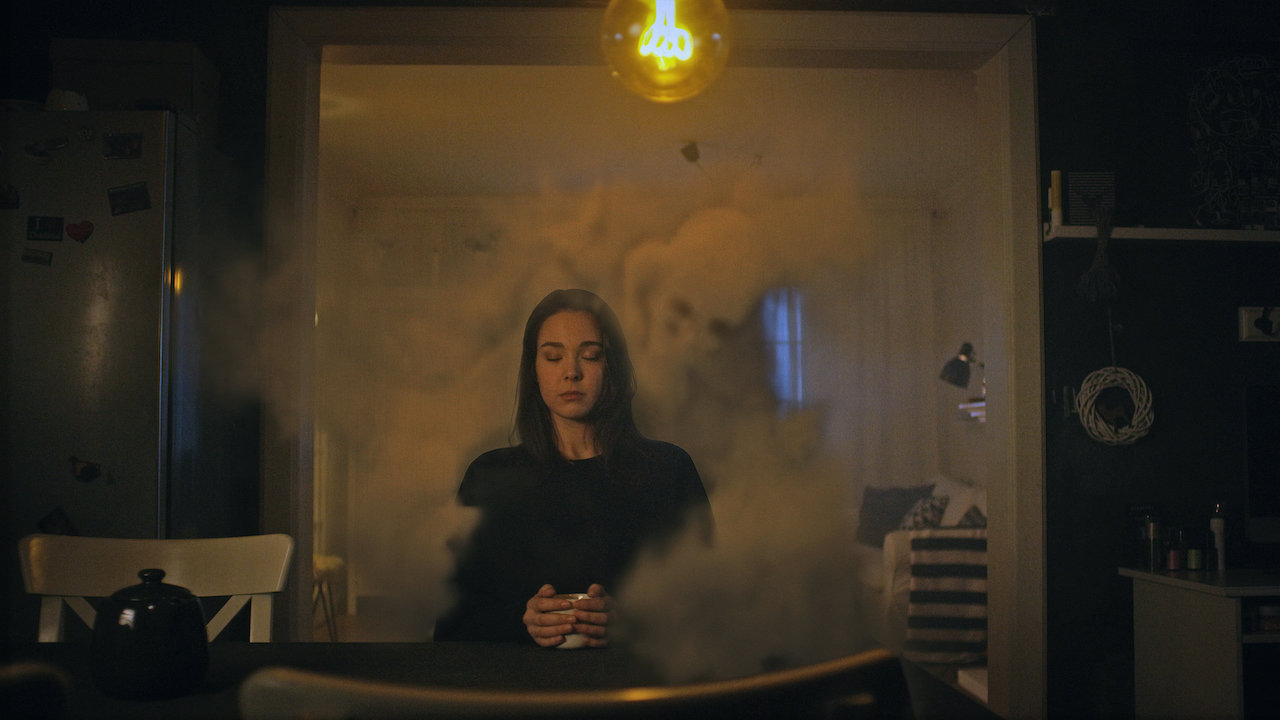 Haunted
Haunted is a bit of an odd duck among Netflix's horror offerings. It was introduced for the 2018 Halloween season, just a week before the juggernaut Haunting of Hill House. As such, it got lost in the spooky shuffle. Still, this is a surprisingly effective take on your classic "tell a scary story" style TV series.
In Haunted, people tell their real life scary stories. That's it. This is well-trodden ground on long running cable series like Ghost Stories and Scary Stories to Tell in the Dark. Where Haunted differentiates itself is in its shockingly high production values, as witnessed in the ethereal screengrab above. Also, these stories are like…really scary.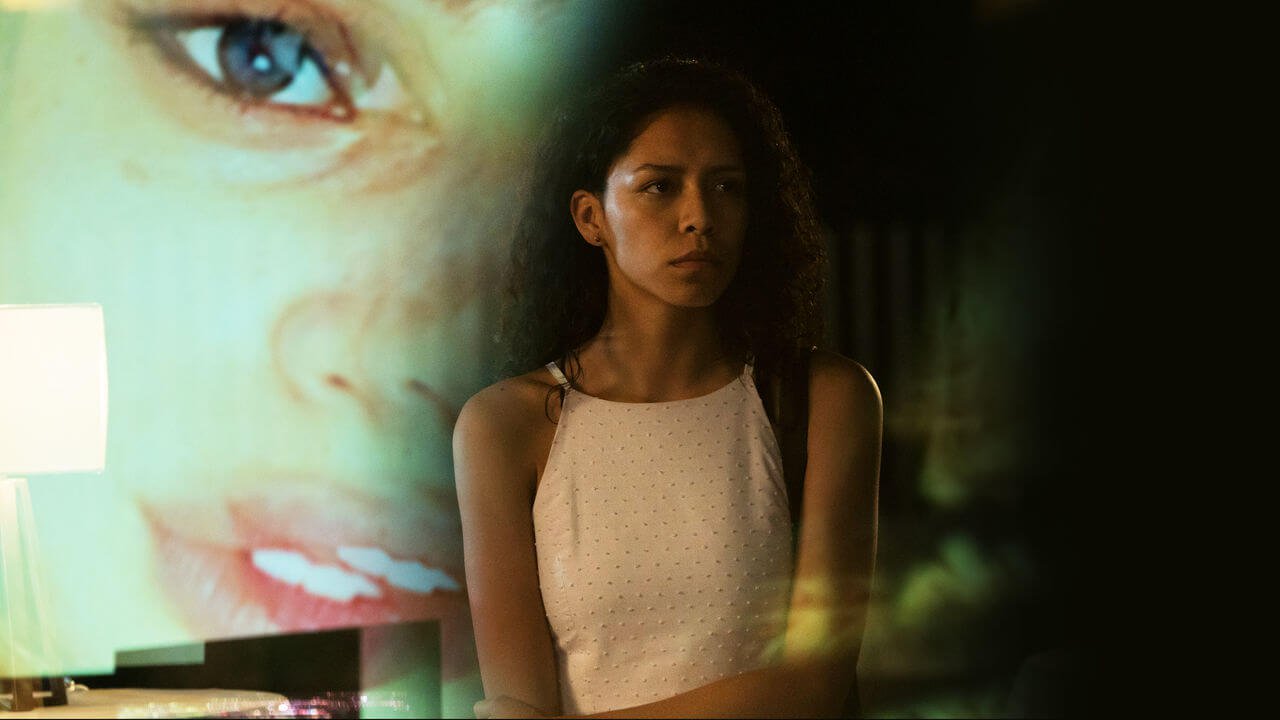 Chambers
Chambers only survived one season at Netflix, proving once again that it's tough out there for horror television shows. But the one season legacy the show leaves behind is a decently spooky one.
Chambers tells a story that contains a pretty familiar, yet effective horror trope. Sasha Yazzie (Sivan Alyra Rose) receives a much-needed heart transplant from a girl named Becky Lafevre. Soon, Sasha begins to experience troubling visions and begins to unravel a conspiracy that brings her into contact with Becky's parents (Uma Thurman and Tony Goldwyn).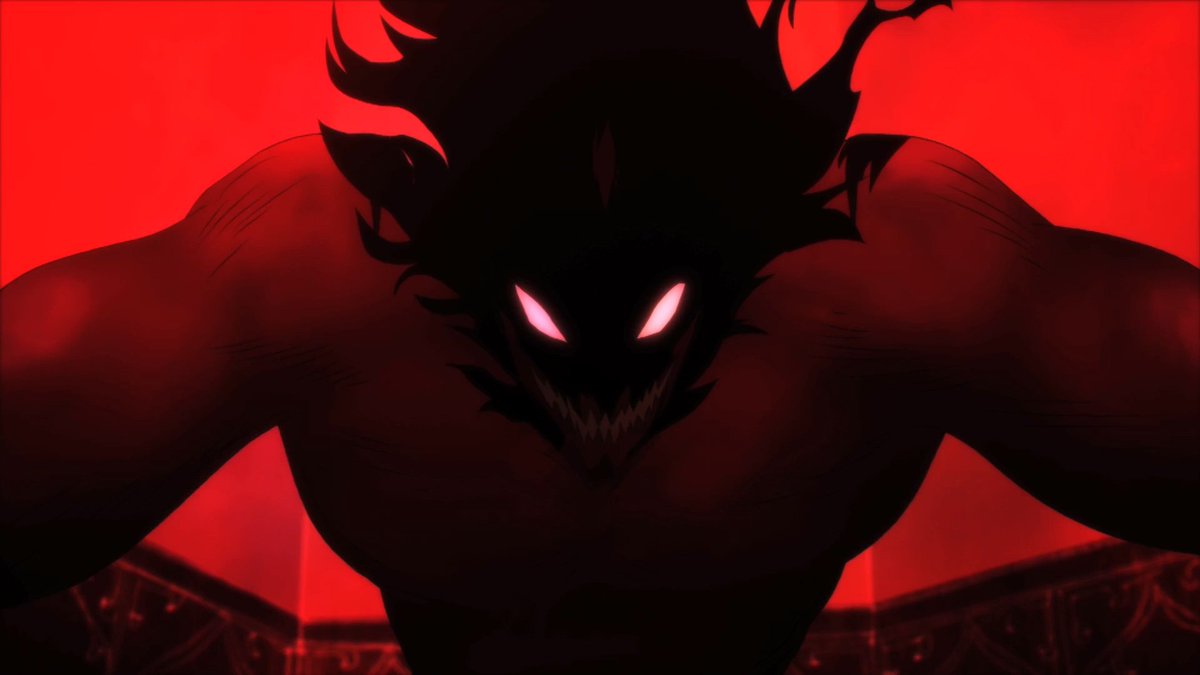 Devilman Crybaby
Anime has always been ahead of the game when it comes to horror and there's no better evidence of this than Devilman Crybaby. This Netflix anime is based on a manga Devilman and creates a lushly realized gothic world.
In Devilman Crybaby, an ancient race of demons has returned to take back the world from humanity. Akira Fudo, a sensitive young lad, decides to save the world the only way he knows how: by fusing with a demon. The resulting freakshow, called Devilman, possesses the powers of a demon but the soul of a human. Now hopefully that's enough to defeat the forces of evil.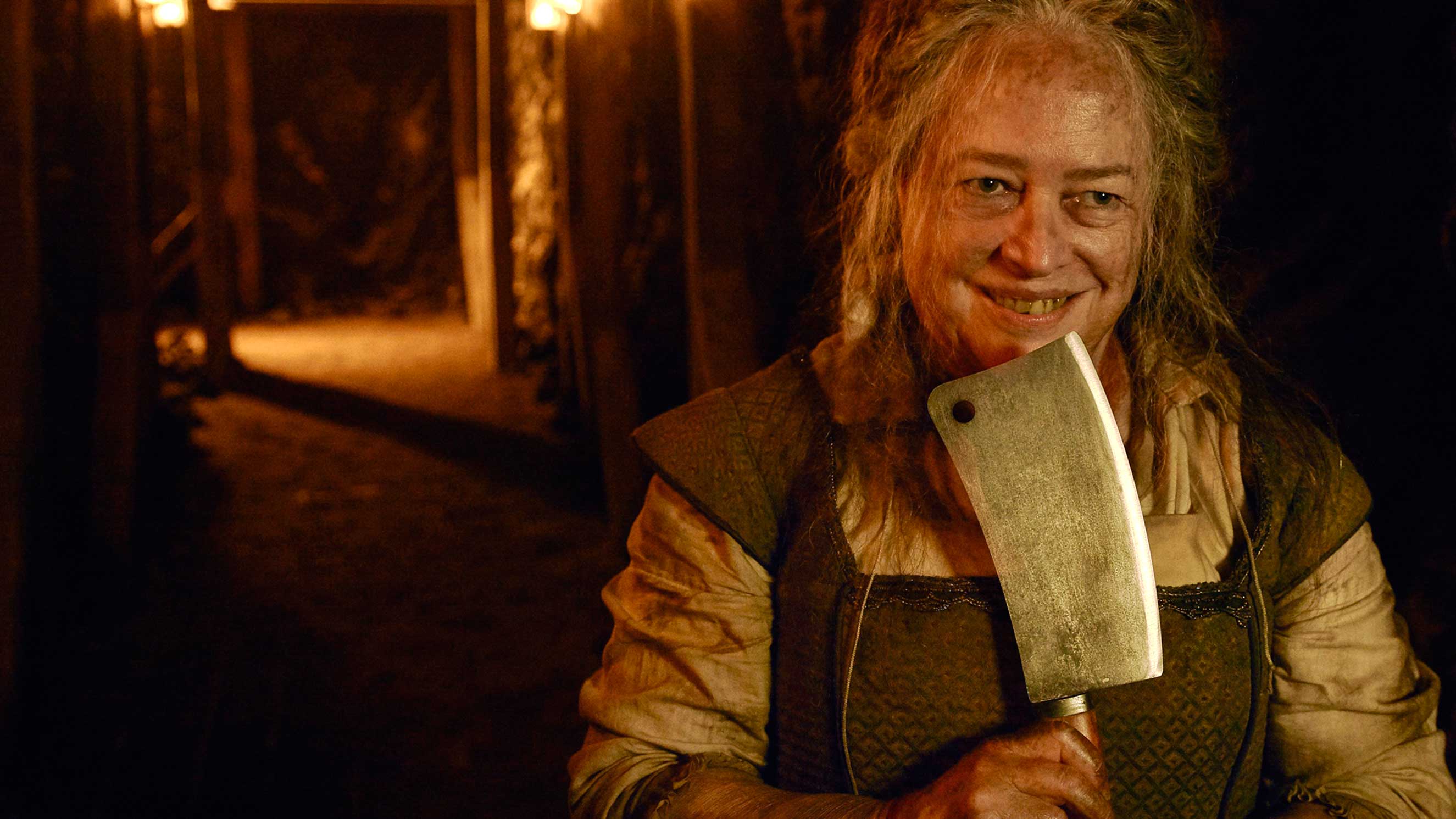 American Horror Story
Ryan Murphy's American Horror Story is revolutionary in quite a few ways. Not only did it help usher in a renewed era of anthology storytelling on television, it also was arguably the first successful network television horror show since The X-Files.
Like all anthologies, American Horror Story has its better seasons (season 1 a.k.a. Murder House, season 2 a.k.a. Asylum, season 6 a.k.a. Roanoke) and its worse (season 3 a.k.a. Coven and season 8 a.k.a. Apocalypse). Still, for nine years and counting, American Horror Story has been one of the go-to options for TV horror fans.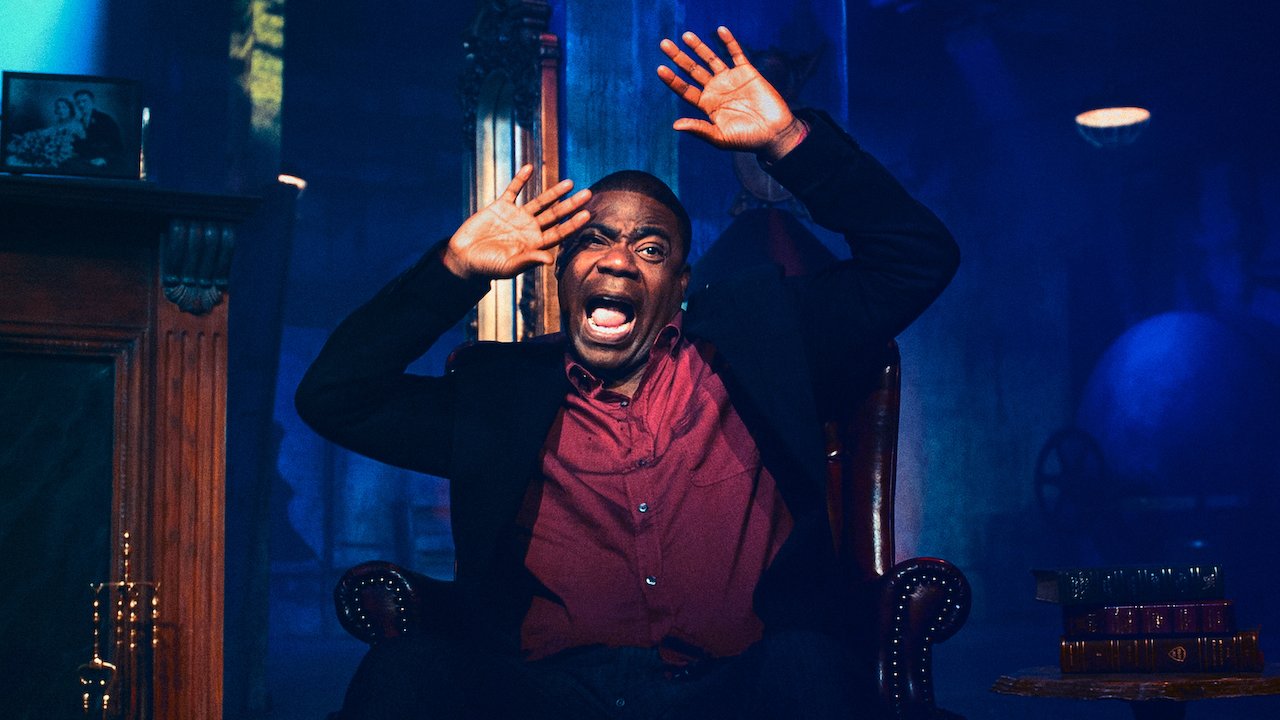 Scare Tactics
Scare Tactics is what happens when someone looks at the prank camera show format and thinks "What if this but also dangerous and terrifying?" The concept of Scare Tactics is simple: take normal people, put them in elaborate horror movie situations, and film what happens. Awful? Yes. Entertaining? Absolutley!
Shannen Doherty hosted the first incarnation of the show that premiered on Syfy in 2003. Stephen Baldwin took her place in the middle of the show's second season. Then after a three-year hiatus, Scare Tactics returned with Tracy Morgan at the helm and lasted three more seasons of hilariously cruel pranking.
Unsolved Mysteries
Any reboot of continuation of the classic '80s/'90s true crime series Unsolved Mysteries just needs one element to be considered authentic: that music. Thankfully, this modern iteration on Netflix maintains a version of the original's haunting theme. Beyond that crucial aspect, Unsolved Mysteries honors the original by continuing the formula to great success.
Unsolved Mysteries remains largely a true crime enterprise. The show covers unexplained disappearances, murders, and crimes. But it also spends plenty of time with the truly unexplained: the paranormal. This reboot has covered UFOs and some tsunami ghosts. That, combined with the atmospheric music, makes this a suitably spooky watch.