Features
Best Horror TV Shows on Hulu
Horror doesn't just belong to the movies anymore. This list of the scariest binge-worth TV shows on Hulu should illustrate how.
You thought movies were the only place to get your daily dose of horror? Oh you fool! You absolute FOOL! There are plenty of bingeworthy and scary horror TV shows out there and Hulu just happens to be a great place to find them.
Hulu is home to recent hits like The Terror and Castle Rock but there are still more scares to be found for the horror enthusiast willing to dig deep. Gathered here are some of the best and scariest horror TV shows that Hulu has to offer.
Editor's Note: This post is updated monthly. Bookmark this page and come back every month to see the additions to the best horror TV shows on Hulu.
Updated for October 2020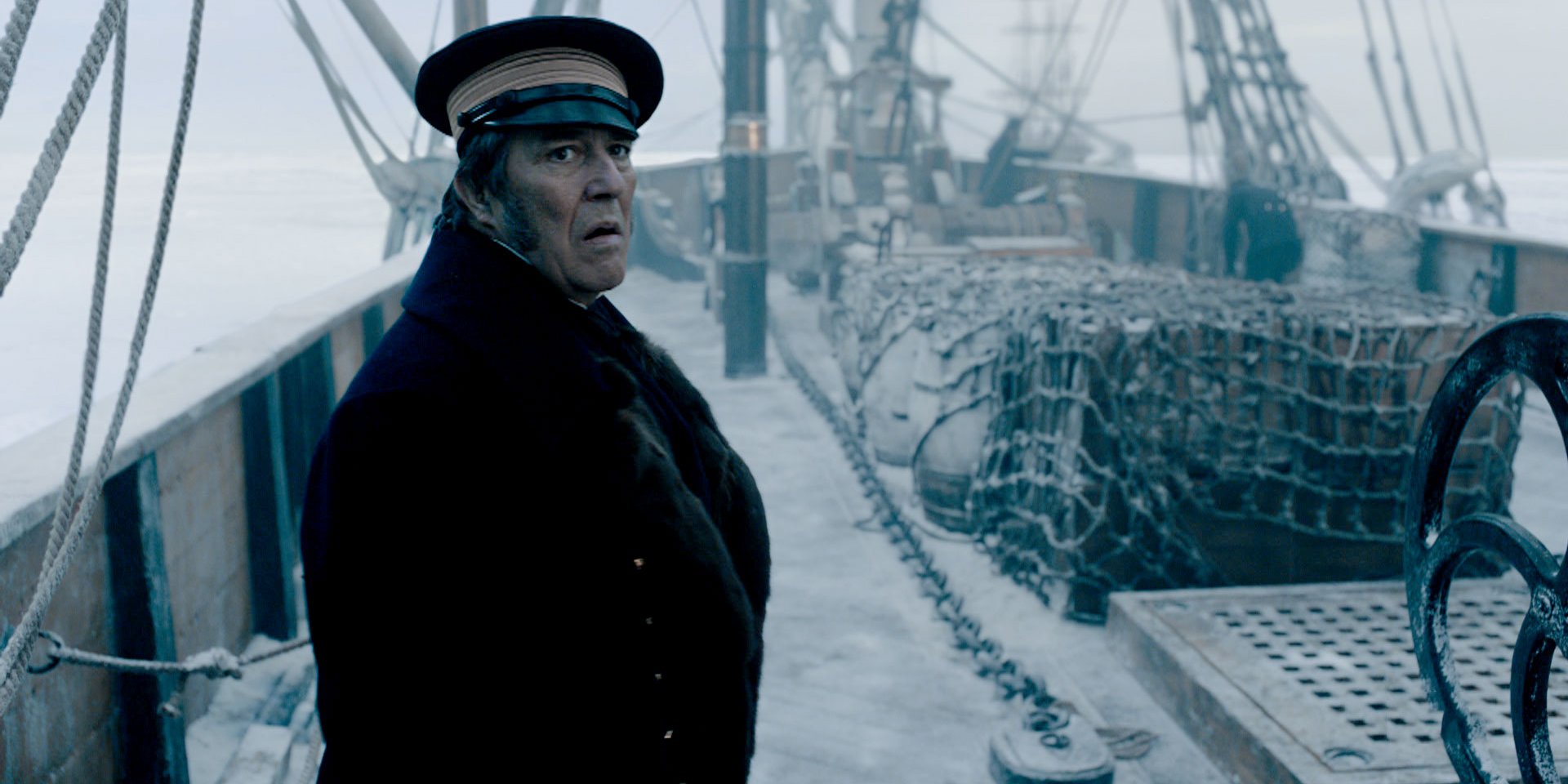 The Terror
Based on a 2007 book of the same name by Dan Simmons, The Terror season 1 tells a fictionalized account of Captain Sir John Franklin's expedition to the arctic in 1845. In real life, the doomed men likely got lost and succumbed to the cold but the show asks "what if there was something more sinister than low temperatures lurking about?"
The Terror features a cast impressively full of "hey it's that guy" guys like Jared Harris, Ciarán Hindis, and Tobias Menzes. It deftly turned itself into an anthology with the second season The Terror: Infamy that tells a ghost story within the setting of a Japanese interment camp in World War II.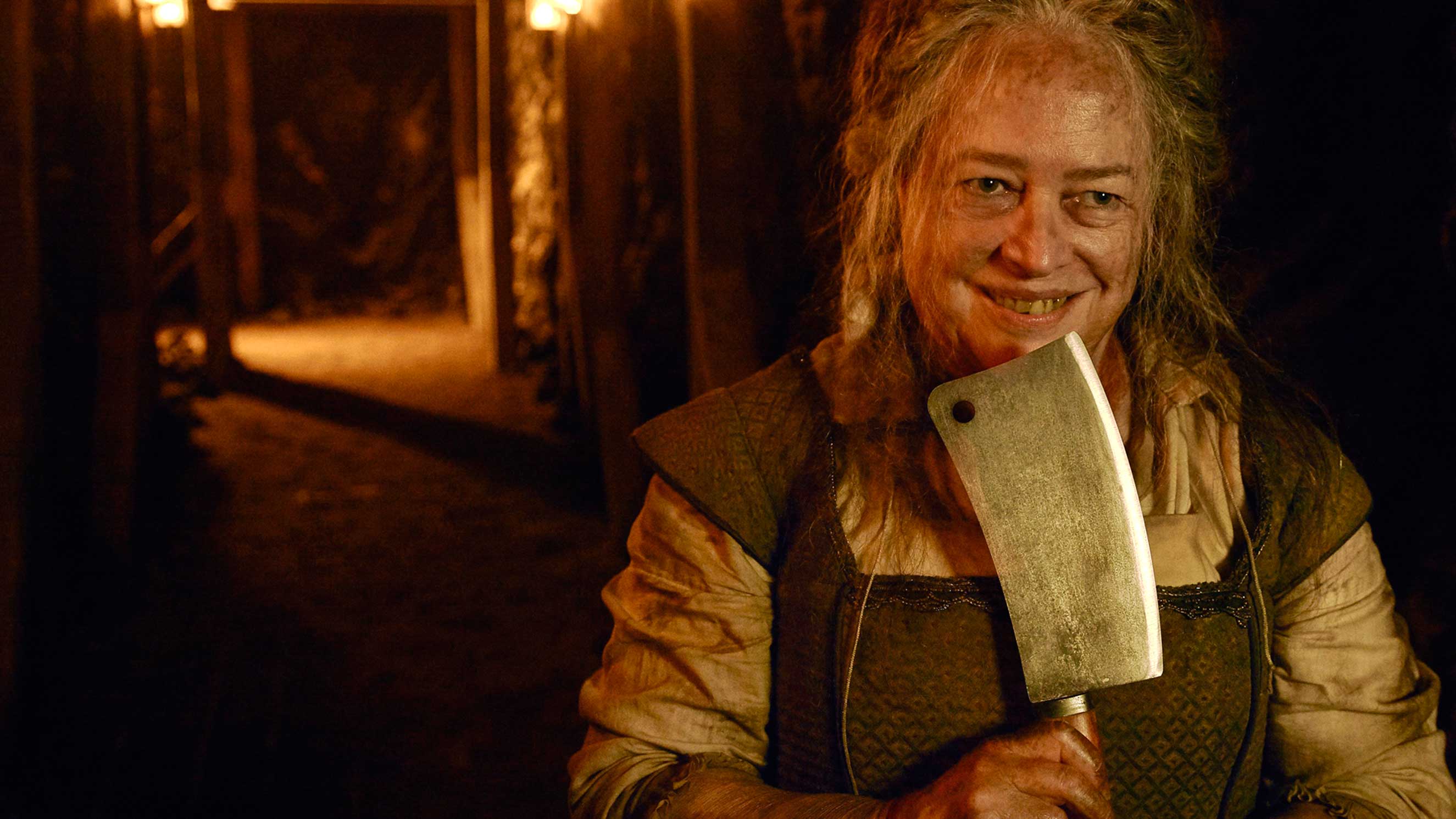 American Horror Story
Ryan Murphy's American Horror Story is revolutionary in quite a few ways. Not only did it help usher in a renewed era of anthology storytelling on television, it also was arguably the first successful network television horror show since The X-Files.
Like all anthologies, American Horror Story has its better seasons (season 1 a.k.a. Murder House, season 2 a.k.a. Asylum, season 6 a.k.a. Roanoke) and its worse (season 3 a.k.a. Coven and season 8 a.k.a. Apocalypse). Still, for nine years and counting, American Horror Story has been one of the go-to options for TV horror fans.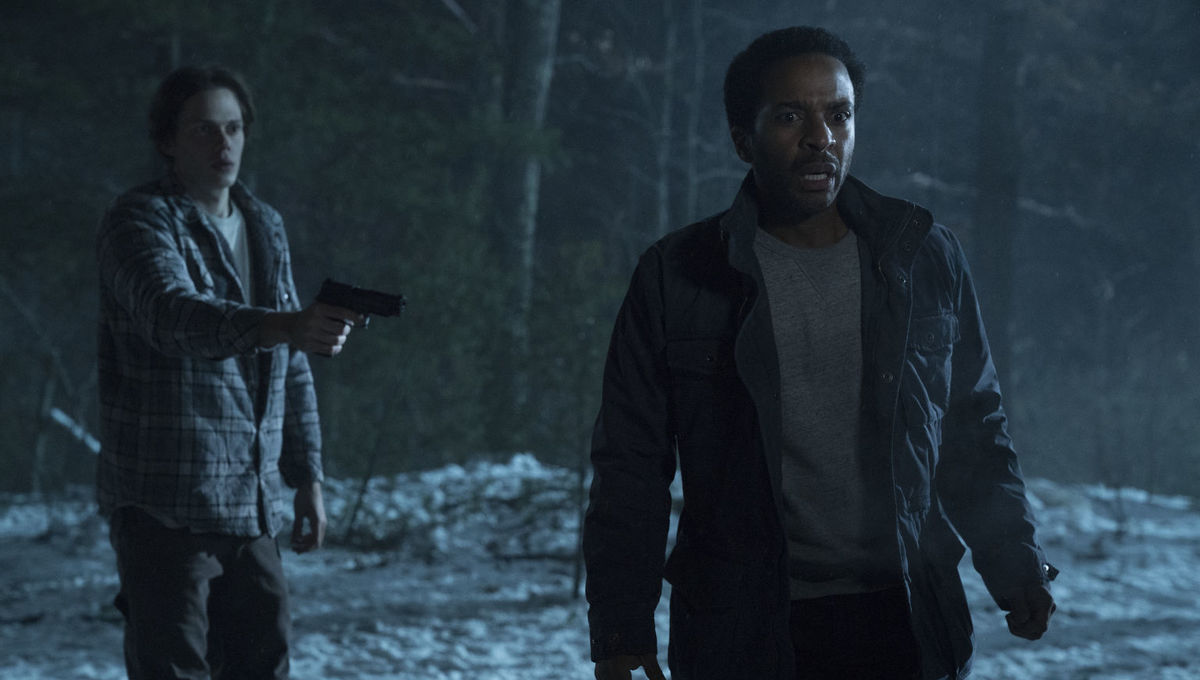 Castle Rock
Stephen King properties have made their way to television before. There have been miniseries for classic King texts like The Stand and 'Salem's Lot and even full series for works like Rose Red and Under the Dome. Still, none of those series has had the audacity to adapt multiple aspects of the Stephen King universe itself…until Castle Rock.
Castle Rock takes multiple characters, storylines, and concepts from the vast works of Stephen King and puts them all in King's own Castle Rock, Maine. The first season featured inmates from Shawshank prison, extended family of Jack Torrance, and maybe even a touch of the shine. The show opened itself up for more storytelling possibilities in season 2, adopting an anthology format and bringing Annie Wilkes into the fold.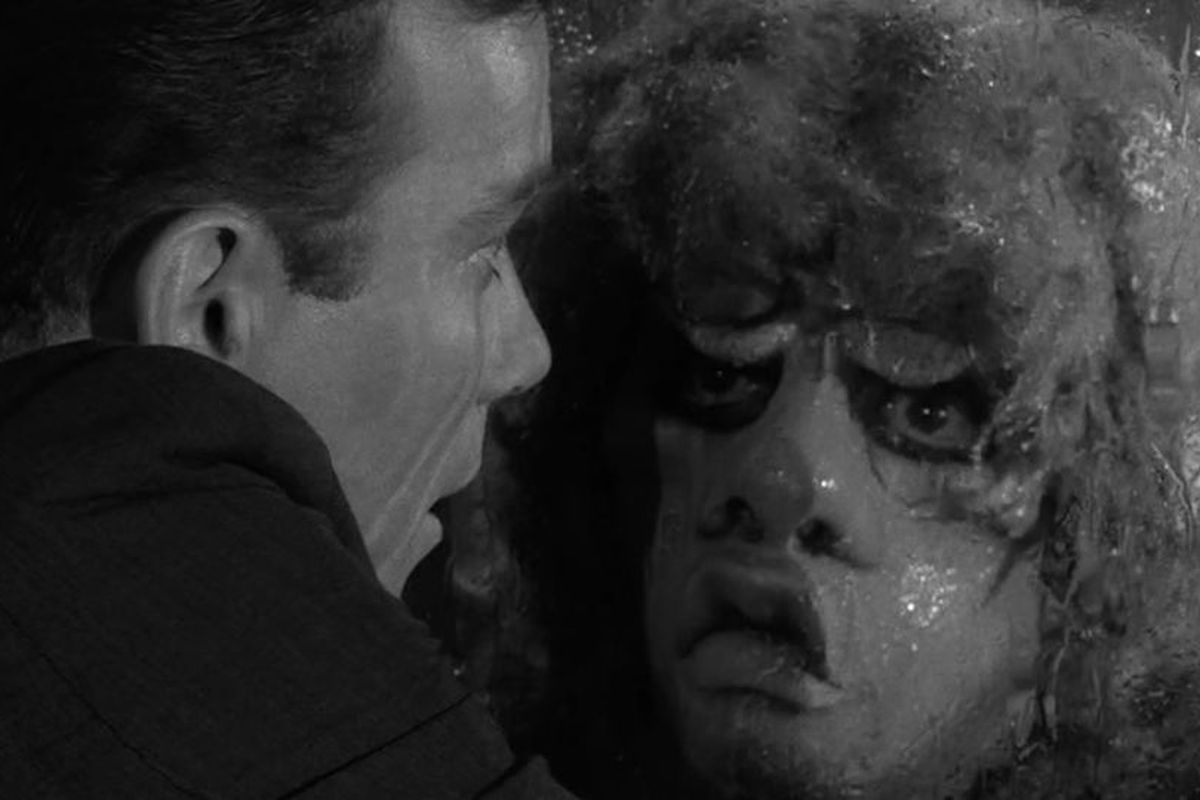 The Twilight Zone
The Twilight Zone is an all-time television classic for good reason. Join Rod Serling each episode for a new tale of mystery, horror and woe.
Whatever you do, however, do NOT drop your glasses.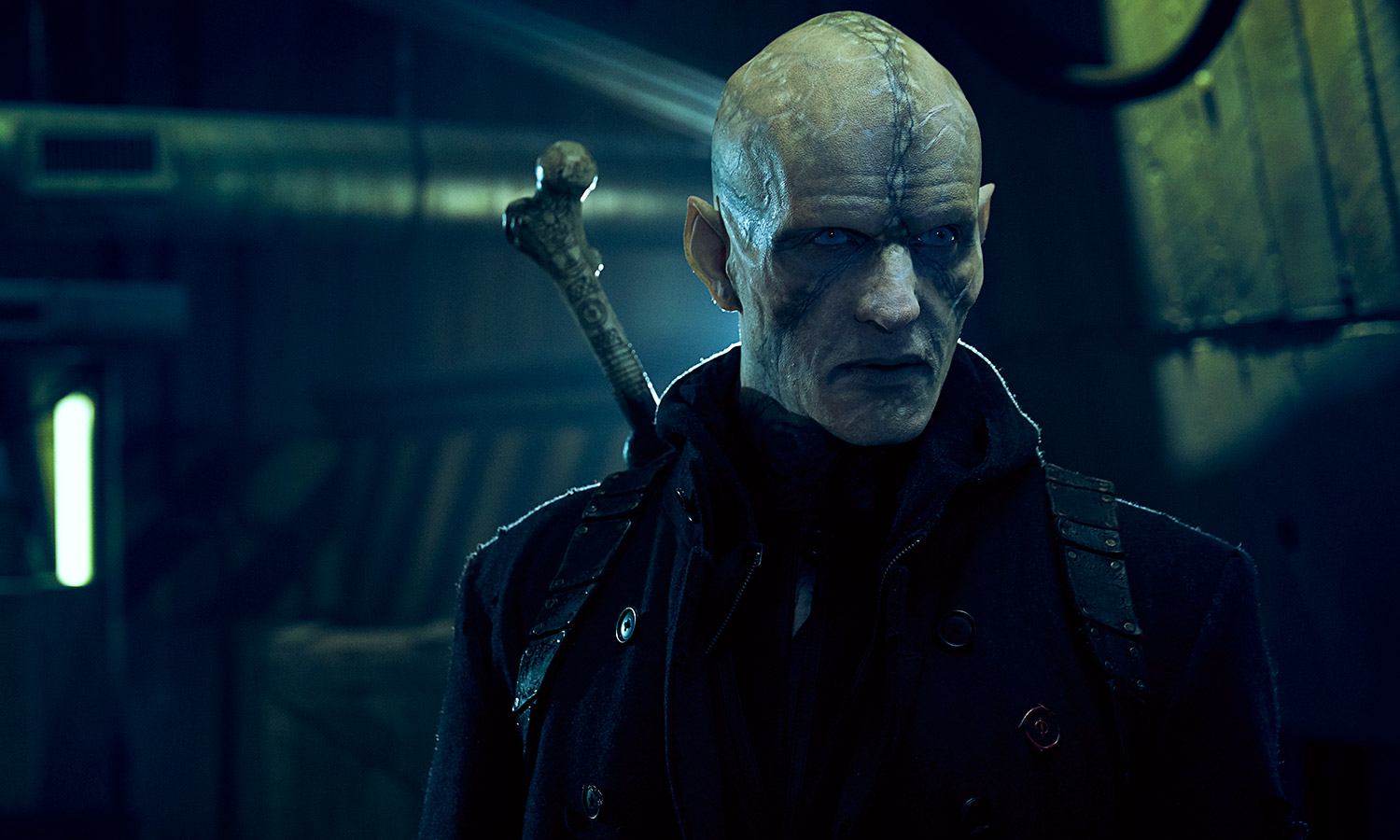 The Strain
The most novel thing about FX's vampire horror thriller The Strain is how it equates the ancient fear of vampirism with the more modern, global fear of pandemic. The Strain, produced by Guillermo del Toro Chuck Hogan and based on their novel series opens with a flight landing with all of its passengers mysteriously dead.
As CDC director Ephraim Goodweather (Corey Stoll) steps in to investigate, he discovers that there might be something more sinister…and ancient afoot than a simple virus. The Strain lasted for four mostly decent seasons on FX and if nothing else helped re-embrace the vampire as a monster and not some sort of noble antihero.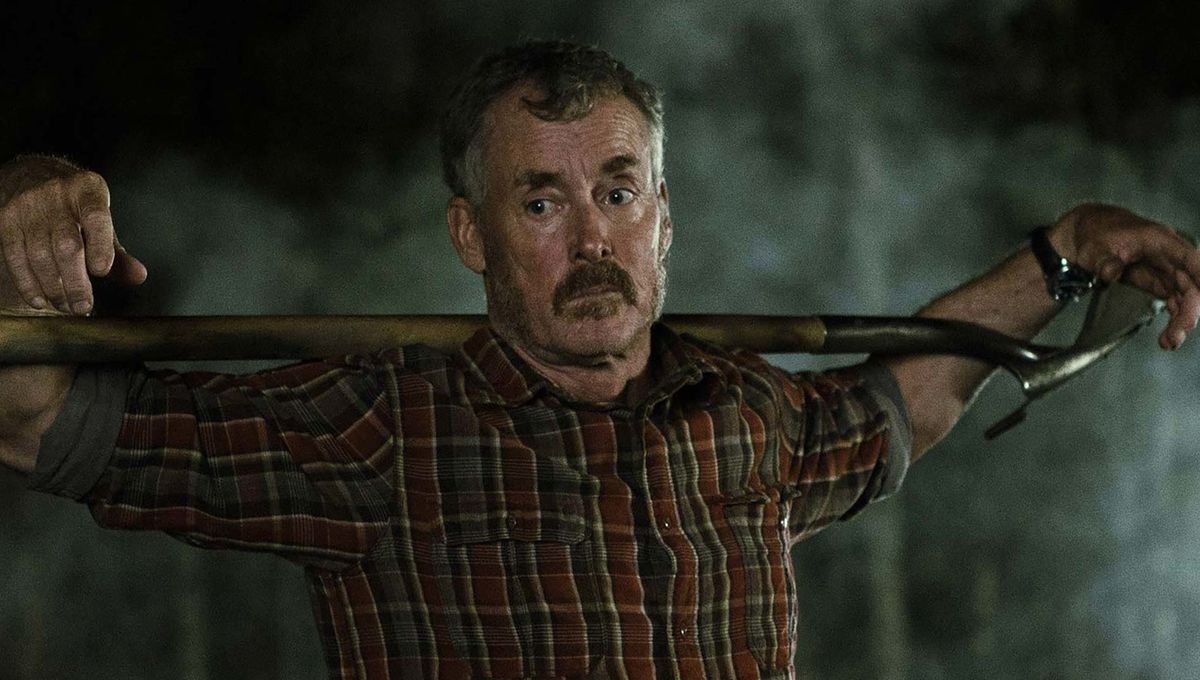 Stan Against Evil
To parody horror, one needs to love horror. And Stan Against Evil creator Dana Gould really, really, really loves horror. The longtime standup comedian and comedy writer brings his unique humor sensibilities and lifelong appreciation of horror to tell the story of a quaint New Hampshire town that just happens to be built on the cursed site of a massive witch burning.
John C. McGinley stars as the titular Stan, a disgraced former sheriff who opts to pick up the battle against evil after a close call. He teams up with new sheriff Evie Barret (Janet Varney) to defend the town (and sometimes world) from supernatural threats.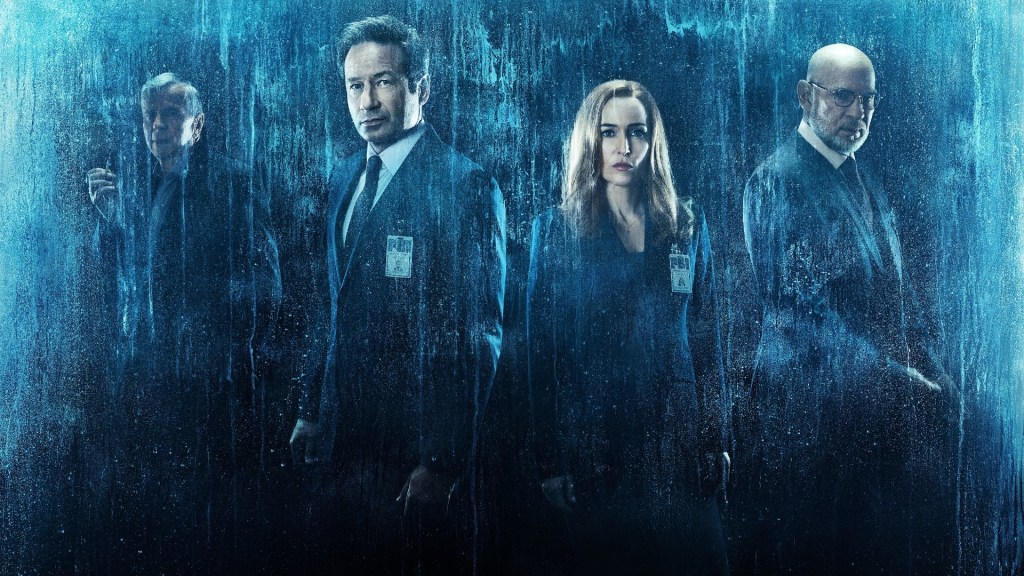 The X-Files
The X-Files is quite simply the gold standard for horror on television. Chris Carter's conspiracy-tinged supernatural masterpiece not only inspired every horror TV show that came after it, but just about every other TV show in general.
The X-Files follows FBI special agents Fox Mulder (David Duchovny) and Dana Scully (Gillian Anderson) as they investigate the unusual cases that traditional law enforcement won't touch. For 11 seasons (and a handful of movies), the show expertly balanced a massive series-long story along with what came to be called "monster of the week" self-contained tales.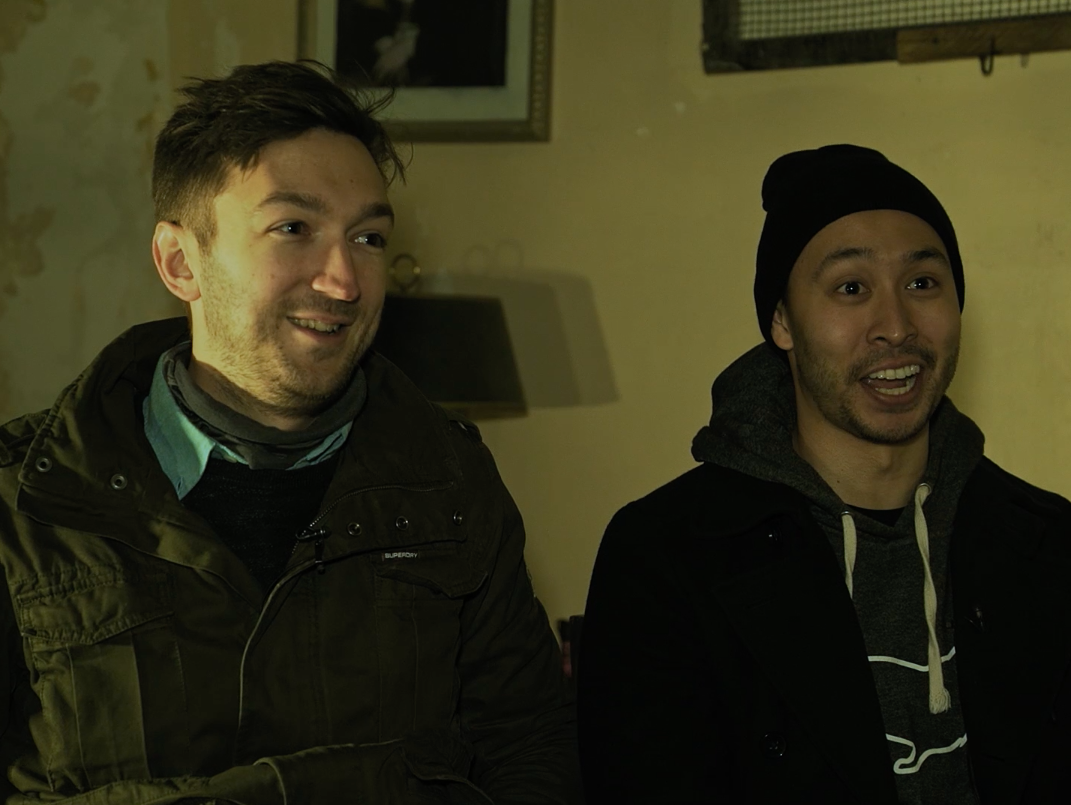 Buzzfeed Unsolved: Supernatural
When it first premiered on YouTube back in 2016, Buzzfeed Unsolved became a huge hit by appealing to one of the Internet's favorite subjects: true crime. Still Buzzfeed saw all of that success and realzied there was still another audience to serve. Thus Buzzfeed Unsolved: Supernatural was born.
In this spinoff hosts Ryan Bergara and Shane Madej examine some of the supernatural world's biggest mysteries. With the right balance of skepticism and belief, Buzzfeed Unsolved: Supernatural is a welcome entry into the paranormal investigation TV canon.
The Outer Limits
When The Twilight Zone premiered in 1959, it set off a brief little renaissance of anthology horror storytelling on television. The best of these contenders to the Zone's throne was probably the sci-fi centric The Outer Limits.
Outer Limits aired from 1963 to 1965 on ABC. In that span it generated 49 spooky episodes, several of which made an impact on pop culture. Alan Moore infamously borrowed the plot of the episode "The Architects of Fear" for the ending of Watchmen. The Outer Limits received a Sci-Fi Channel revival in the '90s and is currently poised for another bite at the apple.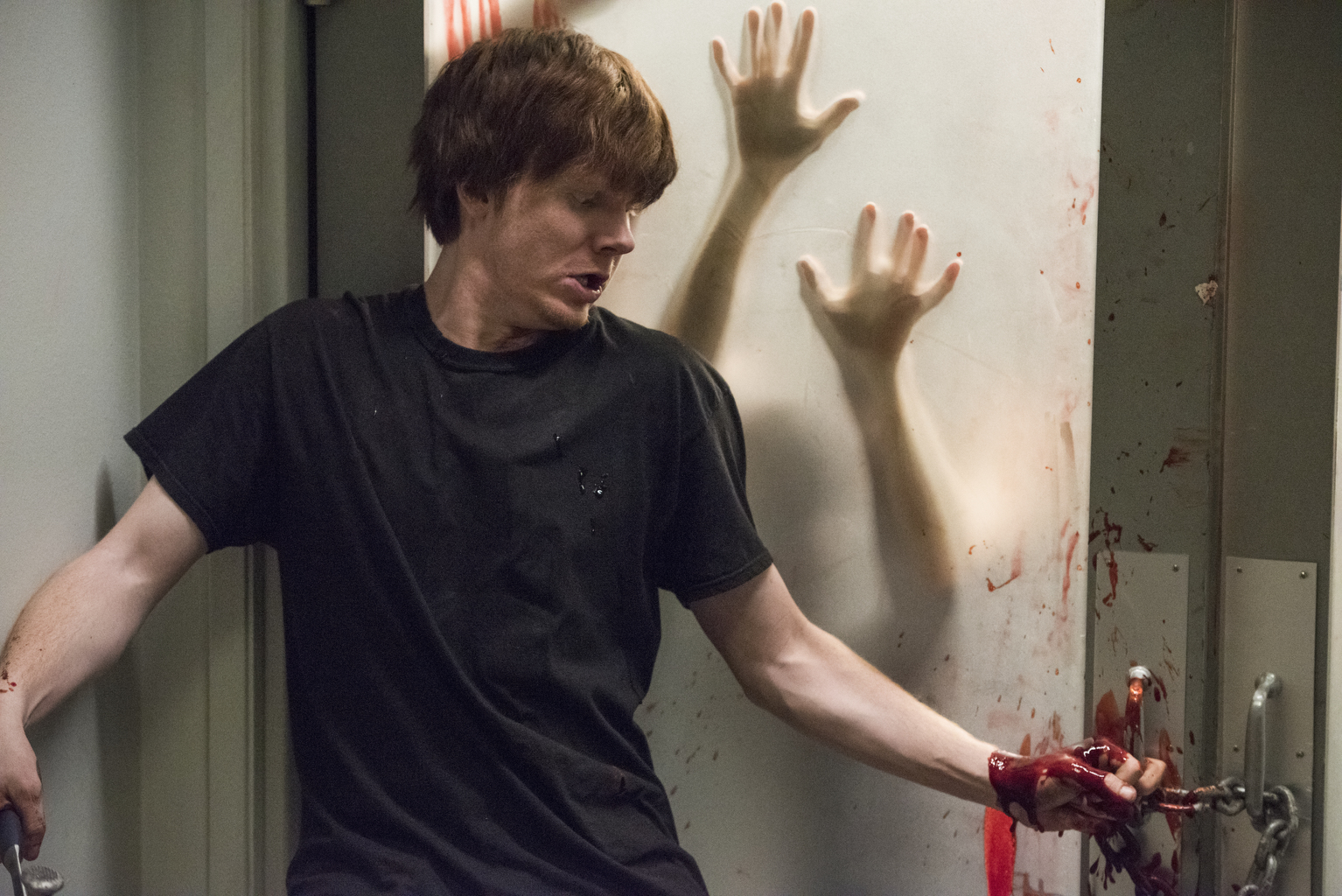 Freakish
Freakish stars several high profile (at the time at least) social media stars as students at Kent High School. The kids are gathered together at school on Saturday for detention, Breakfast Club-style, when a nearby chemical plant explodes, turning the local population into mutated zombies. The group must band together to survive.
Debuting in 2016, Freakish ran for two seasons on Hulu. The show embraces its teenage soapiness and isn't necessarily the most heavyweight horror option. But it's a quick, fun watch for any zombie horror fan nonetheless.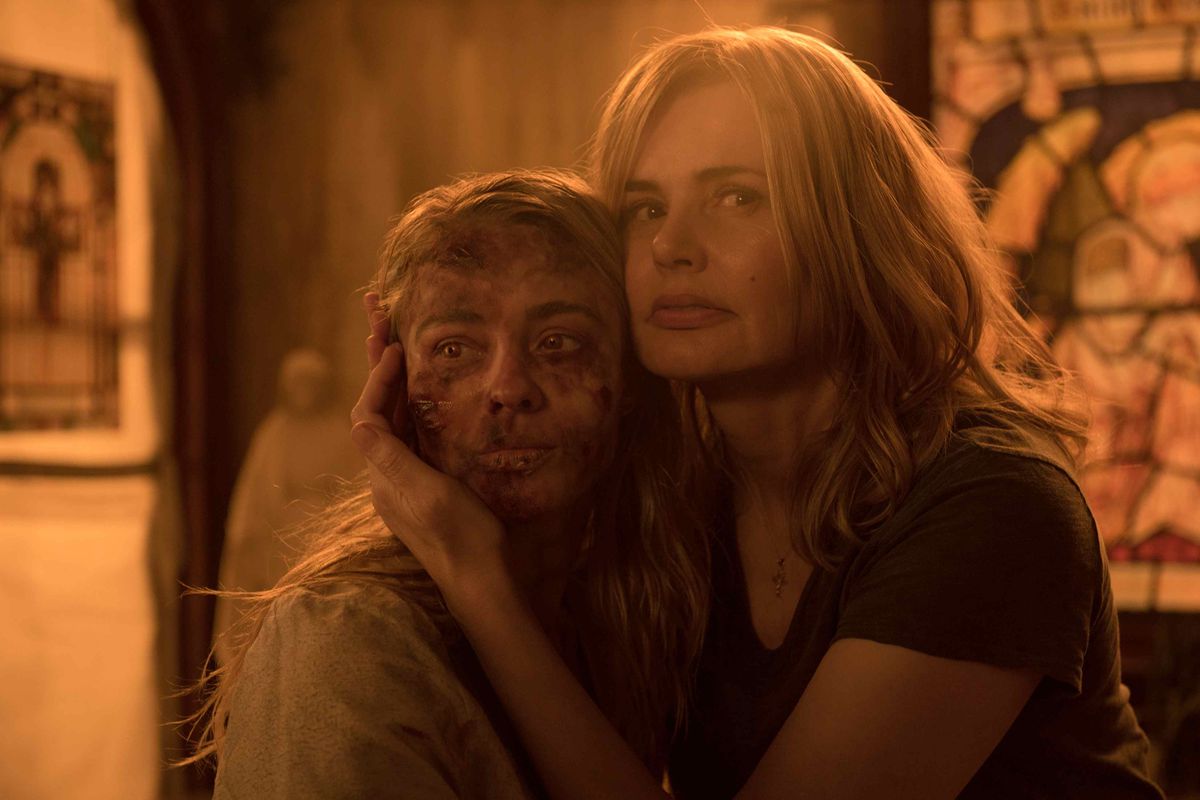 The Exorcist
The Exorcist is one of the greatest horror films ever made. The Fox series that bears its name and premise isn't quite as good (few things could ever be) but it's still an excellent horror story in its own right.
The Exorcist is a two-season long anthology series that follows two different cases of demonic possession. In the first installment, two Catholic priests assist a woman with a possession in her home. In the second, two new priests help a young girl battle evil.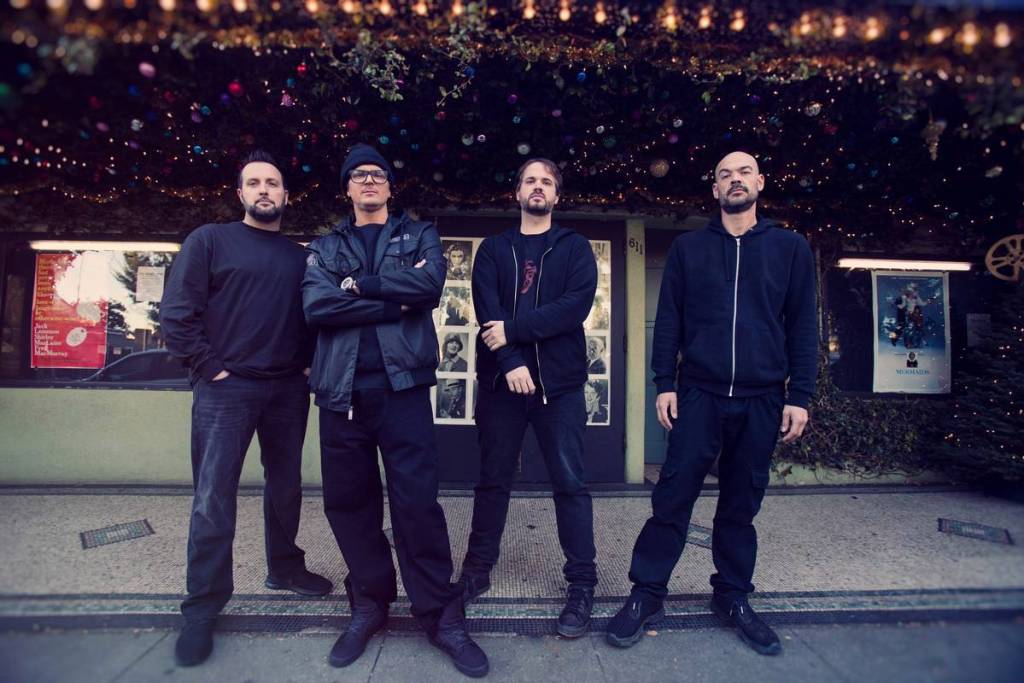 Ghost Adventures
Since the turn of the millennium, television has not been lacking for shows involving paranormal investigations. But even within the crowded spooky market, Travel Channel's Ghost Adventures stands out.
First premiering in 2008, Ghost Adventures follows paranormal researchers Zak Bagans, Nick Groff, Aaron Goodwin, Billy Tolley, and Jay Wasley as they travel the world looking for ghoulish occurrences to investigate. Over its 200-some episodes (not including specials), Ghost Adventures has proven itself to be the gold standard for people who just want to watch some dudes stumble around old properties in night vision.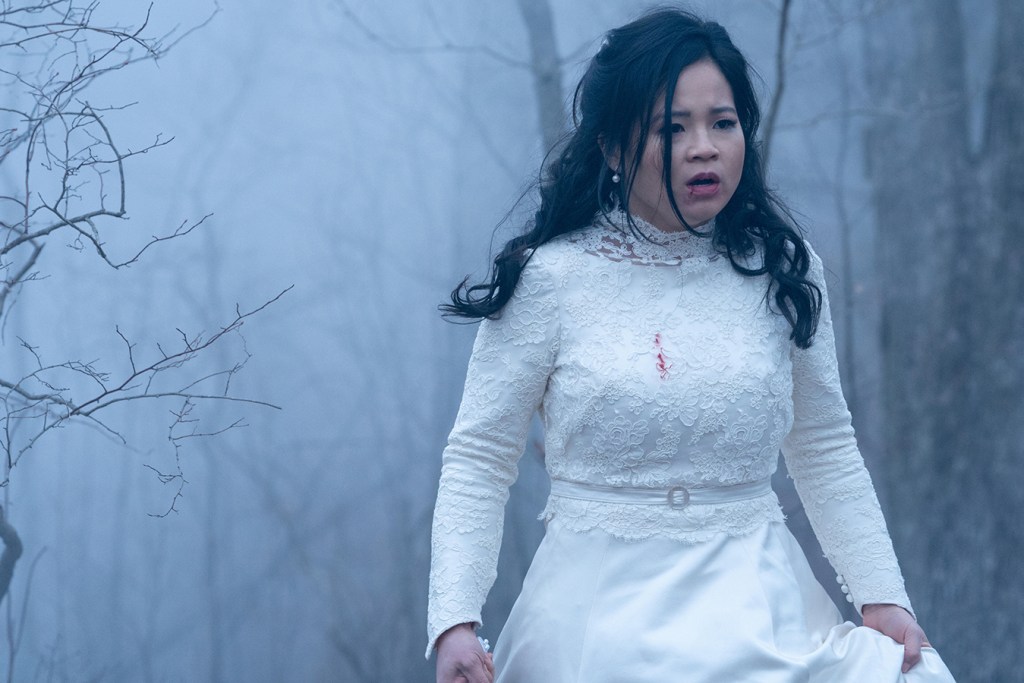 Monsterland
Since Netflix acquired the rights to Black Mirror back in 2015, the streaming world has been a veritable arms race of sci-fi and horror anthology series. Hulu has already tried its hand at horror anthology with the Blumhouse-produced Into the Dark, and Monsterland represents the latest effort.
Monsterland is based on the short story collection North American Lake Monsters: Stories by Nathan Ballingrud. It consists of eight spooky, unconnected tales and features the acting talents of Kaitlyn Dever, Bill Camp, Kelly Marie Tran, and more. The twist here is that each episode focuses on an urban legend from a different city within the United States. And given how weird this country is, the series won't be running out of of stories anytime soon.