News
Will There Be The Outsider Season 2?
Stephen King adaptation The Outsider was a rousing creative success for HBO. Will that be enough to order a second season?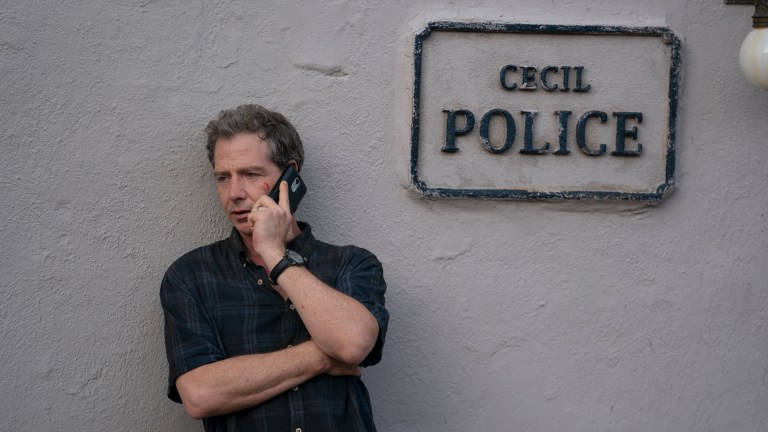 The following contains spoilers for The Outsider episode 10.
Stephen King adaptation The Outsider just wrapped up its moody, and at times terrifying 10-episodes on HBO. That means we can now get down to the important question…will there be The Outsider season 2 on the horizon?
This seems to be an increasingly common conundrum over at HBO. As of late, the pay cable network is fond of introducing what appear to be close-ended miniseries that nevertheless leave the door open for future seasons. We saw it with Watchmen's conclusion and now the question is raised once again with The Outsider. Or at least that's how things look at first glance. In reality, there may be much more hope for The Outsider season 2 than there ever was for Watchmen season 2. 
For starters, despite many assumptions to the contrary, The Outsider was never billed as a miniseries or limited series by HBO. Yes, even though the term "miniseries" appears on the show's Wikipedia page, HBO has always been careful to call the show a "drama series" and refer to its first 10 episodes as a "season."
In fact, The Outsider showrunner Richard Price has all but confirmed that a second season of the show is likely.
Price told Indiewire in January that he was already working on a second season, saying "It's like pulling a rabbit out of a glass hat — of course there will be another (if HBO wants one). There's no such thing as a series that, if it does well, they're not going to want a second season."
Price (who also produced The Night Of for HBO) is speaking the truth of the matter. When something is successful, networks tend to want more of it. Thus far, HBO's restraint on not calling for a Watchmen season 2 without initial showrunner Damon Lindelof's involvement is extremely atypical. If the producer of The Outsider is down for more episodes, then HBO almost certainly will be too. It pays to be in the Stephen King business, especially when it's in a King property that seamlessly blends horror and true crime like this one does.
The Outsider finale, titled "Must/Can't" is both satisfyingly conclusive and open-ended. Ralph Anderson and Holly Gibney successfully take down the monster known as El Coco. But a post-credit scene reveals that Holly may have been infected by the monster, which could herald its return in some capacity.
If The Outsider really does want to find out what else is out there, a second season seems to be a real possibility.