News
Castlevania Moonnight Rhapsody Mobile Game Revealed by Konami
Upcoming Castlevania mobile game Moonnight Rhapsody may look very familiar to Symphony of the Night fans.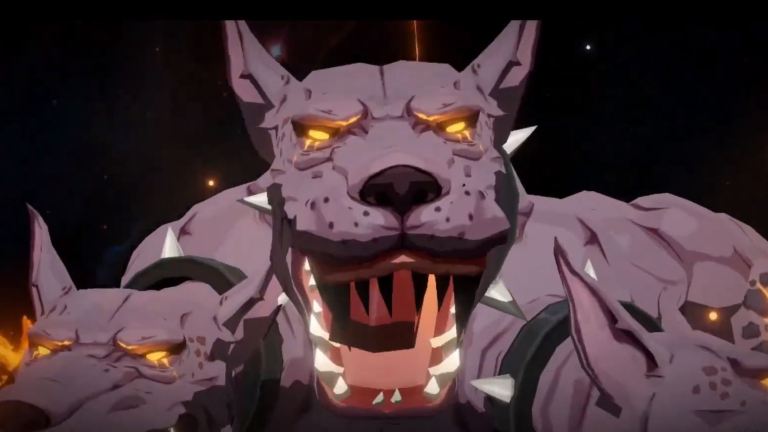 Konami has formally revealed a new China-exclusive (at least for the moment) Castlevania mobile game called Moonnight Rhapsody (which has also been referred to as Moonlight Rhapsody and Moon Night Rhapsody depending on the source and the interpretation of the translation).
Previously known as Codename C, Moonnight Rhapsody stars a Demon Hunter Guild member named Ives who must work alongside their companions (a magician named Leah and two siblings, Fidel and Flori) in order to defeat Dracula and any accompanying demons who may be hanging around.
It's difficult to continue discussing this game without addressing a few elephants in the room. The first involves aspects of Moonnight Rhapsody's design. At first glance, you might think that it's a pretty convincing replica of Symphony of the Night-style Castlevania gameplay ported to a mobile device. That's certainly the core of what the game's developers (Shengqu Games) are attempting to bill it as.
However, some have already pointed out that Moonnight Rhapsody appears to…borrow certain elements of Symphony of the Night (notably its music and sound design). It's not clear what the full story here is in regards to the team's permission to use those assets (and the extent of their presence in the final game), but many are already pointing to such design decisions as potential red flags regarding the quality and originality of the final product.
It's also been noted that Konami recently decided to cancel service for their online mobile Castlevania game, Castlevania: Grimoire of Souls, roughly a year after that game was launched. That being the case, it's not like fans have a recent success to point to when coming up with reasons to be excited about another mobile Castlevania game.
That's really the biggest issue here. Moonnight Rhapsody could end up being a decent mobile game, but in the minds of many, it will still be a mobile game that very likely will not live up to the legacy of the incredible Castlevania titles released for handheld devices such as the Nintendo DS. So far as that goes, you can get a better idea of what Moonnight Rhapsody is all about by checking out this promo trailer:
There's also this extensive gameplay video which showcases a work-in-progress build of Moonnight Rhapsody:
As for whether or not Konami will ever greenlight a major new Castlevania game for current or next-gen consoles, we'd advise you to not get your hopes up. While the possibility that they will eventually do so remains slightly above 0% until Konami states otherwise, recent years have proven that the company is no longer as interested in releasing traditional installments in their franchises as they once were. In fact, they seem more interested in releasing Pachinko machines, DLC, and mobile games based on those franchises.
So while rumors still linger regarding the future of classic Konami franchises such as Silent Hill, it's been a long time since we've heard any word about a major new Castlevania game in development. That's bad news for fans of the franchise and its undeniable legacy of innovation and quality.