Features
The Best Under the Radar 2022 TV Shows
Which of last year's new TV shows deserved more attention? Our writers choose their overlooked favorites, from Reboot to Slow Horses and more.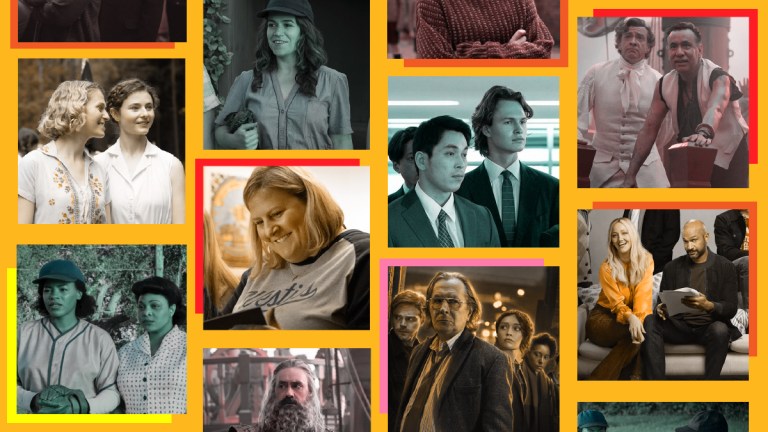 New TV shows are like Pokémon. There are bloody loads of them, each with only the faintest of differences from the next, and apparently, you've gotta catch 'em all. To help us all do that, we need solid recommendations so we don't end up wasting hours of life that we could otherwise spend watching sunsets and embracing our loved ones.
Below are a selection of new shows from last year that our writers were frustrated not to find on our Best of 2022 lists. These are all great shows, some critically underappreciated, some highly reviewed but underwatched, and some quiet joys simply drowned out by all the other TV noise. Please add your own recommendations to the pile below.
Reboot
Stream on Hulu (US); Disney+ (UK)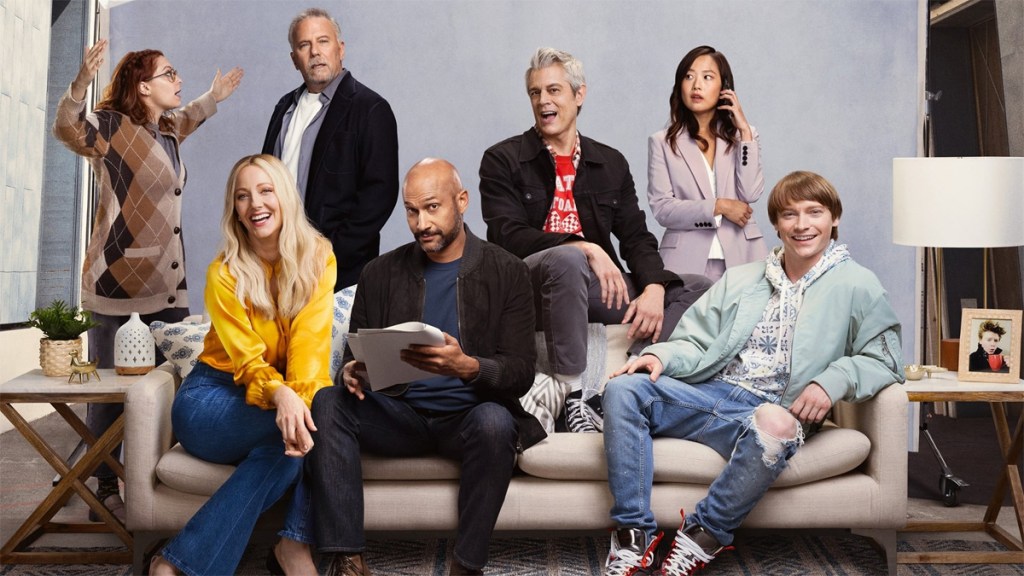 Stop me if you've heard this one before but there is just simply Too Much Television. Nobody feels that more acutely than the poor beleaguered TV critic: truly the most self-sacrificing, noble, and magnanimous of professionals (get at me, nurses, teachers, and EMTs). There is unfortunately no way for every person to see all the greatness or even goodness that the medium has to offer. That's why you need to relish the experience of coming across something "under the radar" like Hulu's Reboot.
In a "normal" media environment, Reboot wouldn't be under the radar at all. This TV comedy about TV comedy comes from Steven Levitan, the creator of ultra successful ABC sitcom Modern Family. It also boasts a cast of familiar TV faces like Keegan-Michael Key, Johnny Knoxville, Rachel Bloom, Judy Greer, and Paul Freakin' Reiser. Additionally, it's not like the show premiered on some obscure app. All eight episodes of Reboot Season 1 are available to stream on Hulu – you know: the thing with 50 million subscribers.
Yet, in a streaming TV landscape dominated by spectacle and franchises, Reboot fell by the wayside. And that's a shame as it's a clever, marvelously entertaining little show. TV nerds will appreciate the series' meta approach to presenting the "reboot" culture of streaming butting up against the old network sitcom model. And everyone else will enjoy it because it's a funny insular story about what happens when you get the old gang back together…and then put cameras on them. – Alec Bojalad
Somebody Somewhere
Stream on HBO Max (US), Sky Go & NOW (UK)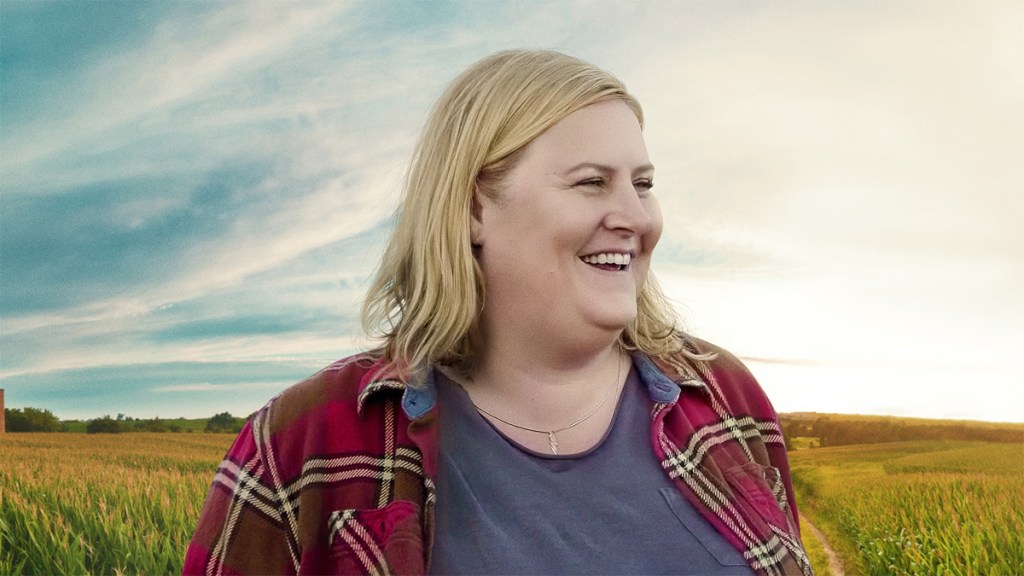 Somebody Somewhere was released in January 2022, which feels like five years ago to me, so I kicked myself when I forgot to vote for it in our Best TV Shows of 2022. It follows Sam (a wonderfully charismatic Bridget Everett – and what a voice!) as she tries to make a new life for herself in her hometown after her sister's death. It feels completely real; all of the characters are nuanced and believable and it perfectly balances great sadness with laugh out loud moments.
The heart of the show is Sam's friendship with the adorable Joel (Jeff Hiller) which will make you wish for a pal like him. The show is like a warm hug and is perfect for a comforting binge; Season 2 has already been commissioned and I can't wait to hang out with my friends on Somebody Somewhere again soon. – Elizabeth Donoghue
Slow Horses
Stream on Apple TV+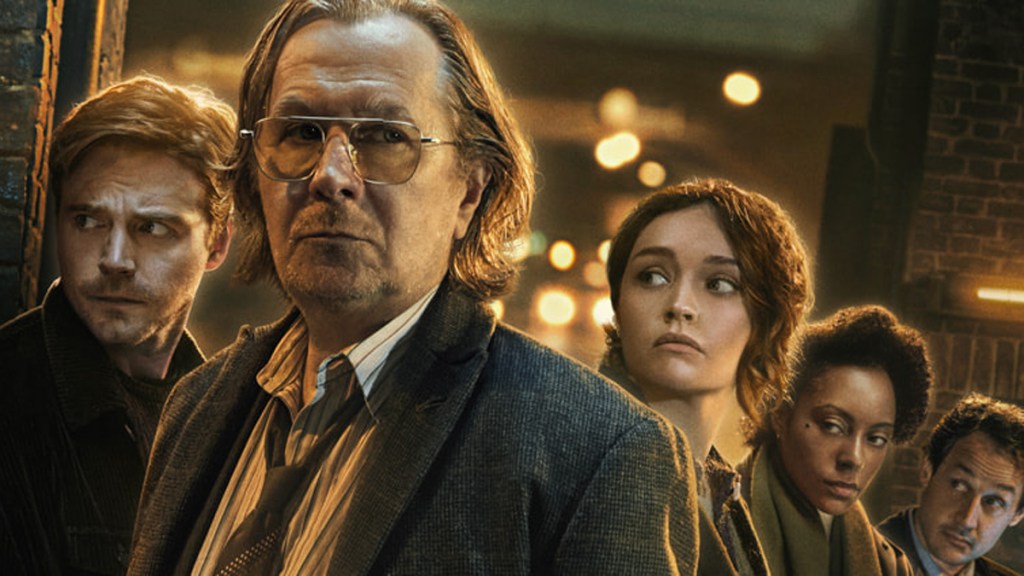 We were blessed with not one but two series of Slow Horses on Apple TV+ in 2022, so it's doubly criminal that this gripping spy drama has gone somewhat under the radar. It's got Gary bloody Oldman in it, for goodness sake! And at his world-weary, no-nonsense, comedic best. He's Jackson Lamb (they all have silly names in this show), head of a team of demoted, exiled MI5 agents, joined recently by River Cartright (Jack Lowden) after a disastrous training exercise.
The first series sees these washed-up agents – or slow horses – embroiled in a white supremacist terrorist kidnapping, and the plot runs along merrily, powered by sharp tension, twists and a good dose of humor to balance the sinister subject matter. Especially funny is the repartee between Lamb and MI5 head honcho Diana Taverner, played brilliantly by Kristen Scott Thomas. Series 2 sees the agents investigate a former Cold War-era spy found dead in suspicious circumstances, and while there's sadly less of Taverner, it benefits from more of Freddie Fox as slick, entitled agent Spider Webb (see what I mean about the silly names?), somewhat of a nemesis to Cartright. Bring on Series 3. – Laura Vickers-Green
Ellie & Natasia
Stream on BBC iPlayer (UK); not yet available in the US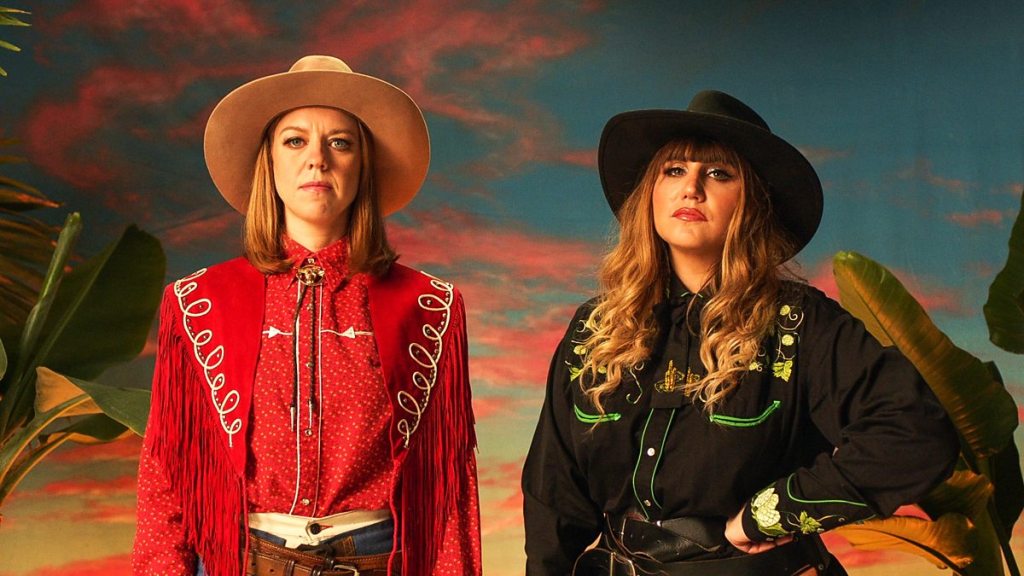 An Ellie & Natasia sketch might start off in the ordinary world, but that's never where they end up. Brace for weirdness, from What We Do in the Shadows and Stath Lets Flats' Natasia Demetriou and The Other One and House of Fools' Ellie White. These brilliant 15-minute episodes are tuned to the absurd and the uncomfortable. See them take cultural stereotypes like blokey TV chefs The Brothers Pomodoro, chatty YouTube mums Lemily and Cassandra, or a pair of Satanic hipster candle-makers, to hilariously odd places and divert straightforward spoofs into nightmare territory. And then of course, there's the genius of Internet Nails, which deserves its own spin-off (6 seasons and a movie please).
There are a great many joys here, from the snake song to a surreal observation about the applause on morning TV cookery shows, to the terrified delivery of wannabe car mechanic Nikki of Internet Nails fame. As bonus treats during the variety of character sketches, enjoy cameos from Matt Berry, Jamie Demetriou, Ghosts' Kiell Smith-Bynoe, Hugh Skinner, Dustin Demri-Burns, (series director) Simon Bird and – somehow? – David Morrissey. Force them to make more, we demand it. – Louisa Mellor
A League of Their Own
Stream on Prime Video
Prime Video's A League of Their Own was one of my favorite series last year, and I really wish I knew more people who watched it. Set during WWII, A League of Their Own tells the story of the All-American Girls Professional Baseball League and its formation. Since so many American men were being sent off to fight in the war, and therefore unable to maintain their own sports leagues, the women's league was formed to keep American people entertained and give them something to root for. Now I haven't seen Penny Marshall's 1992 film yet (I know, I'm sorry!), but I honestly feel like that made the show even better because I had nothing to compare it to. A League of Their Own is more than just an underdog story about female athletes trying to fight against the patriarchal norms of the 1940s, it's also a story about queer love and women finding community and belonging with each other.
Despite being set in the '40s, the series has some of the most nuanced queer representation I've seen. It manages to balance the harsh realities of living as a queer woman during this time with beautiful moments that allow these women to embrace their true selves. Even if you aren't a fan of baseball or sports at all, A League of Their Own will leave you enthralled waiting to see if the Rockford Peaches make it to the Championship, if the talented pitcher Maxine (Chanté Adams) embraces her queerness, or if Carson Shaw (Abbi Jacobson) and Greta Gil (D'Arcy Carden) get the happy ending they deserve.
I could honestly go on and on about every little thing I love about A League of Their Own, so please trust me when I say that you will not regret watching it. – Brynna Arens
Our Flag Means Death
Stream on HBO Max (US); BBC iPlayer (UK)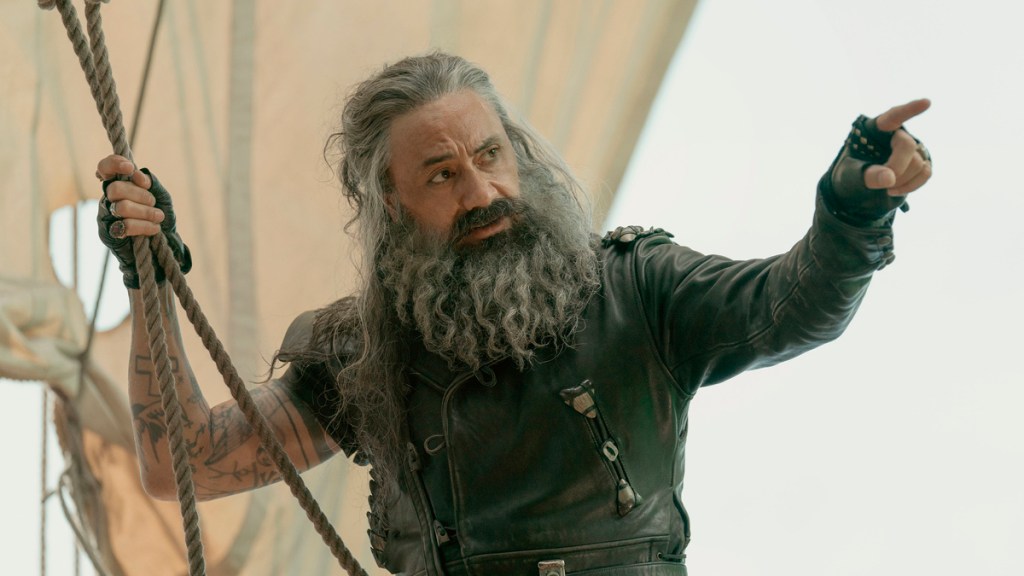 There is something to be said about striving for historical authenticity. To be able to place—nay, immerse!—a viewer into a painstakingly realized historical reality is one of visual media's greatest gifts. It is the stuff that time traveling with ghosts is made of!
… So, yeah, Our Flag Means Death is one thousand and 10 percent NOT THAT. As a quirky HBO Max laugher so laid back that one suspects Taika Waititi's Blackbeard is wearing the leather jacket Waititi showed up to the set in, Our Flag Means Death eases into its historical setting with a wry self-awareness that could be mistaken for smugness. And yet when you look closer, you see very little is left to chance in creator David Jenkins' warm and big hearted comedy about Stede Bonnet, the so-called gentleman pirate.
The real-life Bonnet was an actual Barbadian aristocrat who abandoned a life of leisure for the high seas (and high horrors) of the Golden Age of Piracy. Such lunacy is given the proper, droll level of respect it deserves when Rhys Darby plays Stede like a Comic-Con Trekker who somehow talked his way into steering the NASA shuttle. Yet the surprising beauty of the show comes from an unexpected tenderness and genuine affection all involved have for the characters, particularly Stede and Blackbeard. Were these two real-life terrors of the Carolinas a pair of domestic lovers who just wanted to play house at sea? Probably not. But it doesn't matter on a show this sweet. Waititi might've phoned in one of his projects in 2022, but it wasn't Our Flag Means Death! – David Crow
Red Rose
Stream on BBC iPlayer (UK); later in 2023 on Netflix (US)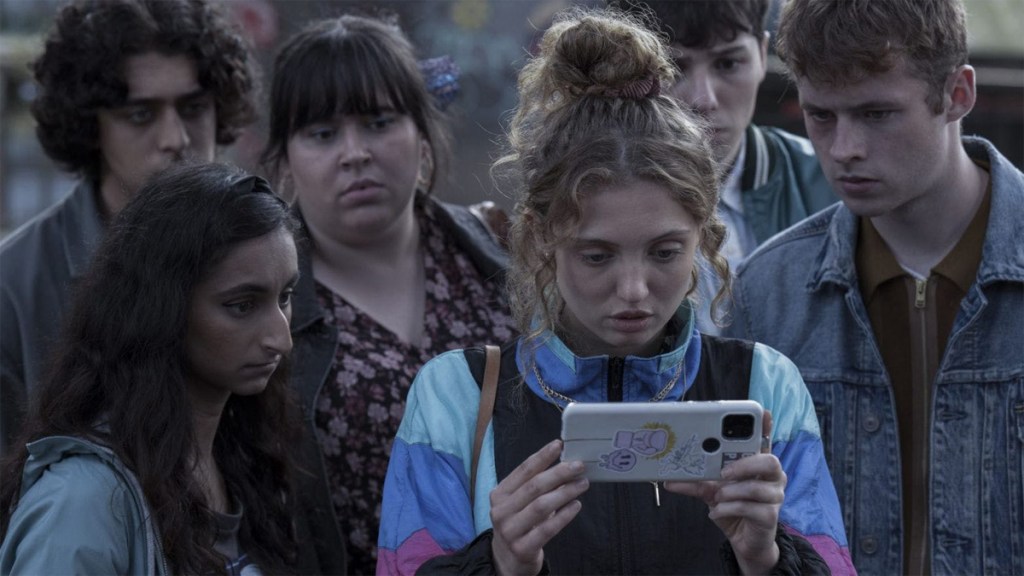 I reviewed this earlier in the year so I have already had the chance to bang the drum for this odd British horror series, but I suspect I am still one of the few converts. It's a 'social media' horror – a concept that makes my blood run cold just as much as it does yours – but 13 Reasons Why this is not.
Red Rose manages to bypass the potential cringe of smart-phone related chills, in part thanks to its excellent cast. Set in Bolton where a bunch of friends have just finished their GCSEs and have a summer of trying getting wasted ahead of them, issues with friendship groups, family, poverty and past trauma keep getting in the way. When de facto lead Roch gets an invite to a new social media app called Red Rose that initially offers help, she's taken in. Surprise surprise it's not what it seems. Thus begins a nightmarish journey full of twists and real peril.
I love horror but I like this show particularly because the characters feel real and the action feels consequential. There is also one moment of pure uncanny terror here involving the most frightening delivery of the words "I want to be a dickhead" I have ever heard. Though the premise might be a touch generic, the presentation is not. It's available to watch on BBC iPlayer for the Brits, but should be arriving on Netflix in the next month or so for those in the states. – Rosie Fletcher
Life After Life
Stream on BBC iPlayer (UK); not yet available in the US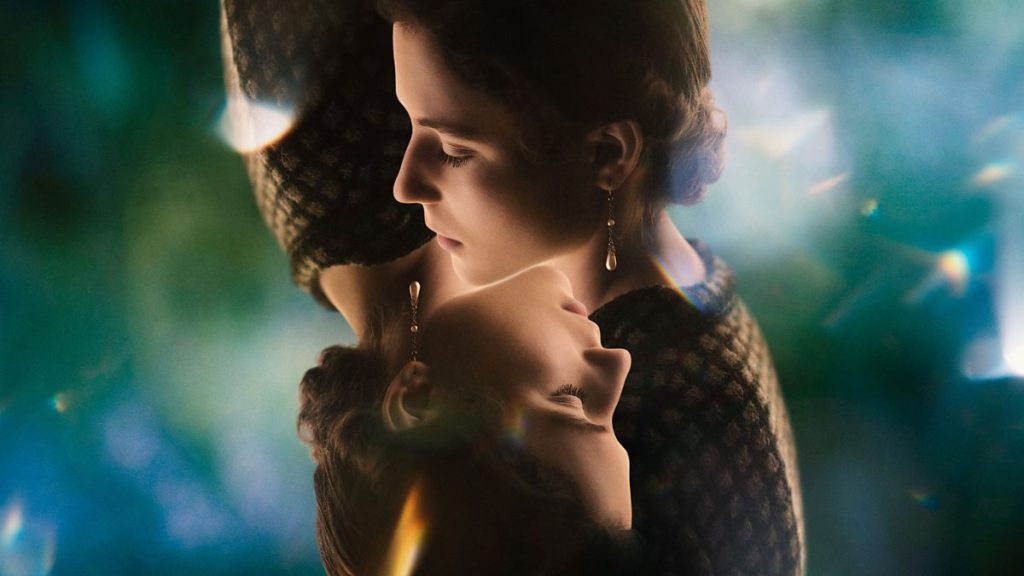 You barely have to look out of the window to understand film and TV's current obsession with the multiverse. A chance to escape into a parallel world or lifetime where things are different? Sign. Us. Up. In 2022 the movies had Doctor Strange and Everything Everywhere All At Once, TV had Russian Doll Season 2, His Dark Materials, and the tender, quietly mind-blowing Life After Life.
This four-part adaptation of Kate Atkinson's acclaimed 2013 novel (a masterpiece, there's no other word for it) is the story of Ursula, a girl who lives in an unending loop. Ursula is born, dies, and is born again and dies again repeatedly, each time with the faint instinct that she's been here before. On each repeat go-around, she learns the ghost of lessons that help her to live longer each time. Don't paddle into the sea, don't dawdle on the way home, don't take the hand of that stranger…
It's a beautiful period drama with grit in its gut about the minefield life can be, especially in wartime. Thomasin McKenzie (The Power of the Dog, Jojo Rabbit) is an entrancing lead, supported by a choice cast who tell a story that deserved much more fanfare than it received. – Louisa Mellor
Star Trek: Prodigy
Stream on Nickelodeon (US), Paramount+ (UK)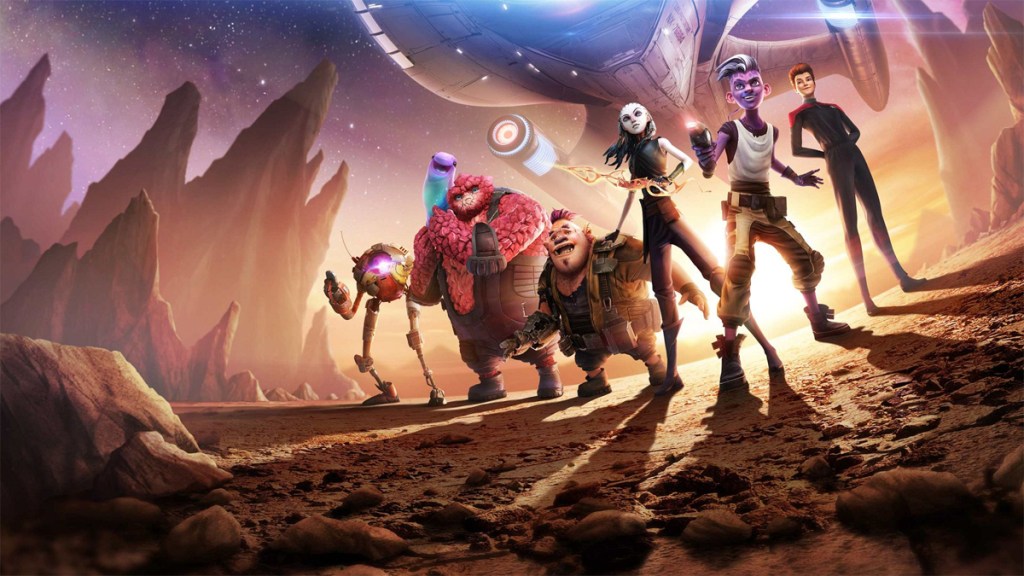 Okay, I know it's a bit of a cheat to call an Emmy-winning Star Trek series a potentially missed gem, especially to readers of Den of Geek. But of the four ongoing series in this resurgence of Star Trek television shows, Prodigy is the easiest to overlook. Between the fact that it's literally a kids' cartoon on Nickelodeon, that it focuses on a crew of lesser-known or entirely new aliens from the Delta Quadrant (save Tellarite Jankom Pog, voiced by a delightful Jason Mantzoukas), and that its closest legacy ties are to the less-revered Voyager, it's easy to understand why even Trekkers skipped the series.
But those who did tune into Prodigy found a story that exemplifies the best that Trek has to offer. The series follows a group of teens of various species who escape a prison colony operated by the domineering Diviner (voiced by John Noble of Fringe) via an abandoned Starfleet vessel. The first half of Season 1, which aired in 2021, found the escapees learning about the Federation from afar, aided only by a hologram in the form of Captain Janeway (Kate Mulgrew). However, Season 2 more closely ties to classic Trek, as the kids discover that they may not be welcomed by the Federation, especially the now-Vice Admiral Janeway, who believes the kids have something to do with her missing former Commanding Officer Chakotay (Robert Beltran).
Throughout the ten episodes aired in 2022, Prodigy used its youthful crew – including Bret Ray as leader Dal, Ella Purnell as the Diviner's rebellious daughter Gwyn, and Rylee Alazraqui as future science officer Rok – to reexamine and reaffirm Starfleet ideals. With its smooth animation and excellent character work, Prodigy makes for not only a great children's adventure show, but also a corrective to modern Trek's sometimes cynical approach to the franchise's values. – Joe George
Tokyo Vice
Stream on HBO Max (US), BBC iPlayer (UK)
What a pleasure it was to have new work from director Michael Mann back on our screens, and that it was the first two episodes of one of the best crime dramas of 2022. Set in the late 1990s, in the crime-ridden streets of Japan's capital, Tokyo Vice is the perfect vehicle for the beautifully lit grimy cityscapes that Mann loves. And while he steps back from the camera after the first two chapters of this story about the inner workings of the Yakuza, the detective working to bring them to justice, and a young American journalist who bites off more than he can chew, Mann's direction sets the tone for the rest of this highly-stylized and gritty HBO procedural.
Ansel Elgort's Jake Adelstein, the real-life crime reporter who wrote the book this show is based on, is our way into the dark criminal underworld of this neon-lit city. But Ken Watanabe as the hard-to-pin-down Inspector Katagiri, Rachel Keller as American expatriate with a dark past Samantha, and especially Shō Kasamatsu as the Backstreet Boys-loving Yakuza enforcer Sato ultimately steal the show. And that's just scratching the surface of the great performances you get from inside Tokyo PD, the Yakuza crime dens where fights regularly break out, the hectic newsroom Jake must navigate as an idealistic cub reporter, and the show's many visits to exclusive (and often seedy) night clubs. This one's definitely worth a watch if you love movies like Manhunter or Heat, dig crime dramas or police procedurals, or are a journalism nerd. – John Saavedra