Features
Upcoming Star Wars Movies and TV Series Release Schedule: Will New Films Ever Come Out?
Every Star Wars movie and TV series currently in development, from the new Rey Skywalker and James Mangold movies to Ahsoka and The Mandalorian season 4...
There's never been a better time to be a Star Wars fan in terms of quantity. There's more Star Wars on screen and on the page now than ever before in the franchise's history. From Disney+ series to video games to The High Republic books and Marvel comics, you can experience new adventures in the galaxy far, far away pretty much any way you want it right now. If Lucasfilm were able to get some movies off the ground, we'd be able to say that the franchise is firing on all cylinders.
Whether or not we finally do get some new Star Wars on the big screen in the years to come, the future of the franchise is still very bright, thanks to TV series like The Mandalorian, which has already expanded across multiple spinoffs full of Original Trilogy nostalgia and exciting new characters. Meanwhile, animated takes like Visions and Tales of the Jedi continue to explore new ways to tell stories in this beloved universe. And with new upcoming shows such as Ahsoka, The Acolyte, and Skeleton Crew, there's plenty more look forward to.
Let's take a look ahead at all the new Star Wars movie and TV series coming up on Lucasfilm's busy slate…
Upcoming Star Wars Movies
While the franchise has continued to thrive on the small screen and on the page, it's a very uncertain time for Star Wars movies. In the aftermath of 2019's The Rise of Skywalker, Lucasfilm reserved three new release dates for upcoming films. Unfortunately, the studio has already confirmed the first project will miss its original Dec. 22, 2023 date after the delay of Rogue Squadron.
It has also now pushed its original Dec. 19, 2025 release date back to May 22, 2026 due to the delays caused by the ongoing writers strike. Curiously, Lucasfilm has also announced a second film will release five months later on Dec. 18, which means we'll now get TWO Star Wars movies in 2026. There's still a third movie set for Dec. 17, 2027 as originally planned.
Whether Lucasfilm will get movies produced in time for those dates remains to be seen. For right now, here's what we know about upcoming Star Wars film projects…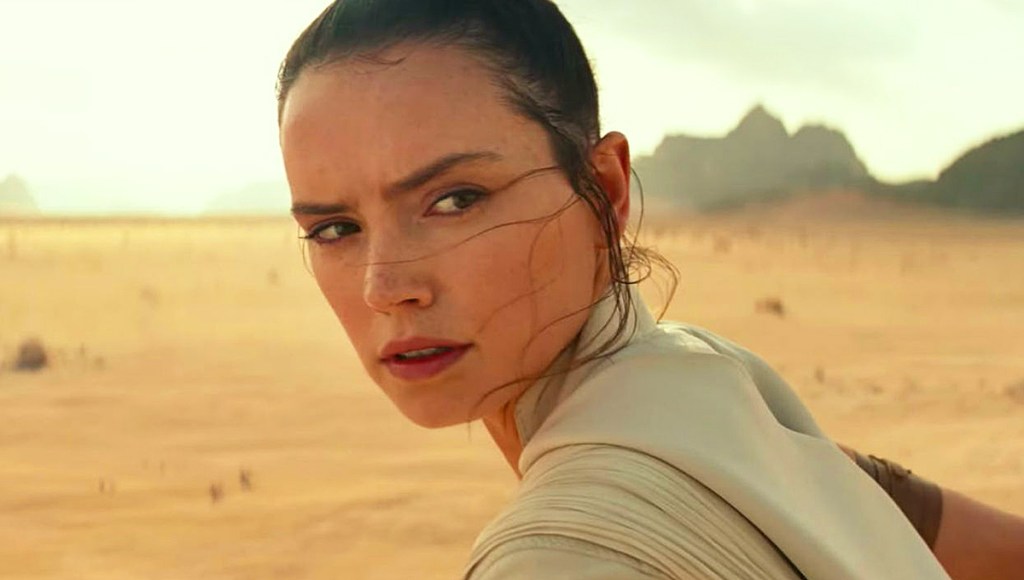 Untitled Rey Skywalker Movie
Release Date: TBA
Director: Sharmeen Obaid-Chinoy
Writer: Steven Knight
Starring: Daisy Ridley
That's right, Daisy Ridley will reprise her role as Rey Skywalker in a film set 15 years after the Sequel Trilogy. Directed by Ms. Marvel's Sharmeen Obaid-Chinoy and written by Peaky Blinders creator Steven Knight, the movie will see Rey working to finally rebuild the Jedi Order for a new era of Star Wars. Previously, this was the project Damon Lindelof was developing with Justin Britt-Gibson (The Strain) before Lucasfilm decided to go in a different direction.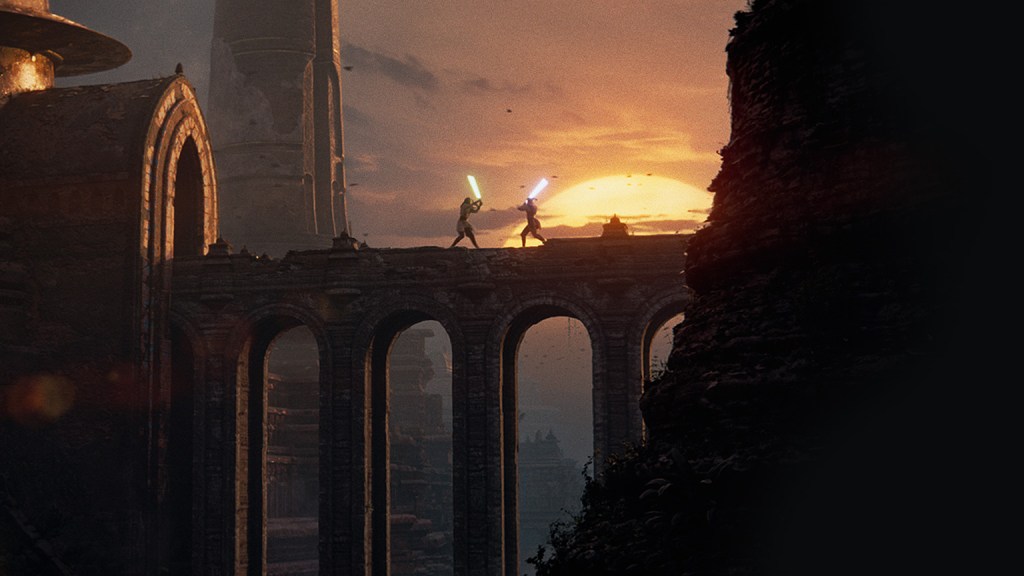 Untitled James Mangold Movie
Release Date: TBA
Director/Writer: James Mangold
This movie is set 25,000 years before the events of the Skywalker Saga and tracks the origin of the Jedi, according to writer-director James Mangold: "I thought about a biblical epic, like a Ten Commandments and the dawning of the Force. Where did the Force come from? When did we discover it? When did we know how to use it? And a story just started developing."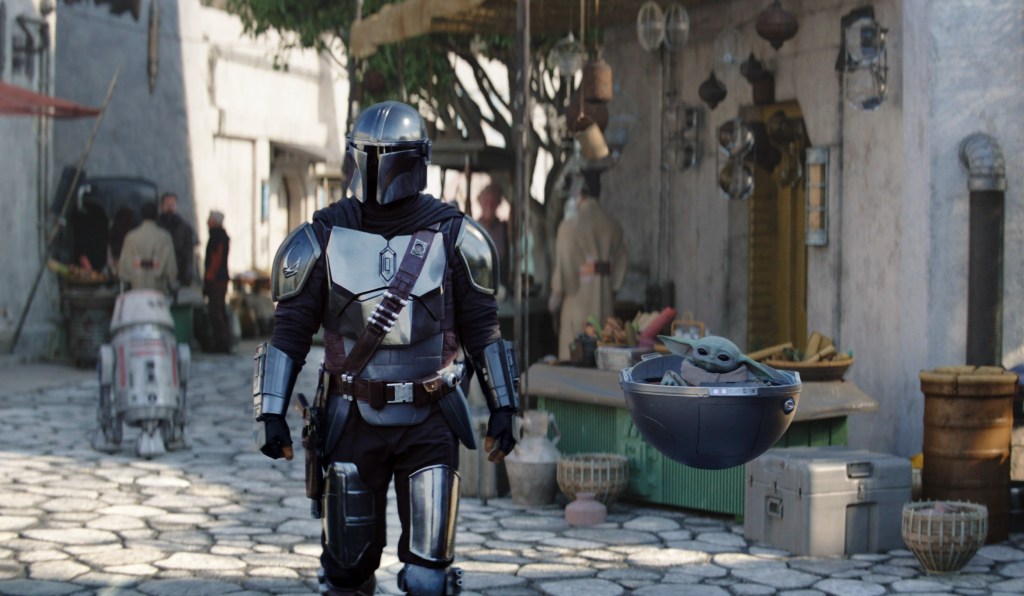 Untitled Mandoverse/New Republic Movie
Release Date: TBA
Director: Dave Filoni
After spearheading a mini-shared universe of shows on Disney+ as an executive producer, veteran Star Wars creator Dave Filoni is getting his shot at a live-action event film that will "close out the interconnected stories told in The Mandalorian, The Book of Boba Fett, Ahsoka, and other Disney+ series," according to StarWars.com.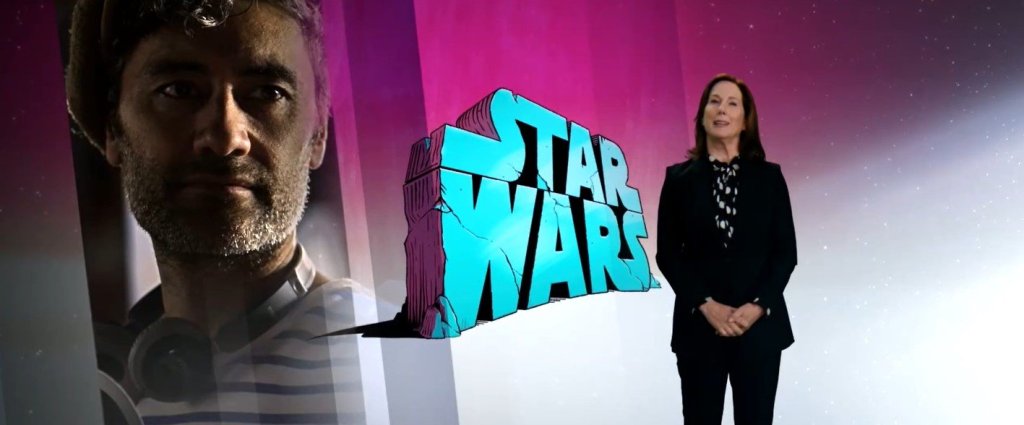 Untitled Taika Waititi Star Wars Movie
Release Date: TBA
Director: Taika Waititi
Writer: Taika Waititi and Krysty Wilson-Cairns
After his stint directing (and voice acting) on The Mandalorian, Taika Waititi will return for a big screen offering!
"Taika's approach to Star Wars will be fresh, unexpected, and…unique," said Lucasfilm president Kathleen Kennedy in a statement in 2020. "His enormous talent and sense of humor will ensure that audiences are in for an unforgettable ride."
There's very little in the way of actual details right now, not even a release date yet. Last we heard, Waititi was still working on the script, with Kennedy suggesting the director could also star in the film.
Untitled Shawn Levy Movie
Release Date: TBA
Director: Shawn Levy
Deadpool 3 director Shawn Levy is working on a Star Wars movie, although we don't know when we might actually see this one: "I've been talking with Kathy Kennedy for awhile now, and she's been aware of my passion for this franchise for a long time. The stars finally aligned, and she came to me and was like, let's do something here. And that's as much as I can say. But this is definitely development and not yet close to prep. So there's a lot of work to be done," he told Collider in 2022.
Upcoming Star Wars TV Shows
After the success of The Mandalorian, it should come as no surprise that there are way more Star Wars TV series coming to Disney+ in the next few years. Here's what you have to look forward to next…
Ahsoka
Release Date: August 23, 2023
Executive Producers: Jon Favreau & Dave Filoni
Writer: Dave Filoni
Starring: Rosario Dawson, Natasha Liu Bordizzo, Mary Elizabeth Winstead, Hayden Christensen, Ivanna Sakhno, Ray Stevenson, Eman Esfandi
Described as a limited series that continues the story of Ahsoka Tano after the events of The Mandalorian season 2 episode "The Jedi," Ahsoka will likely bring the beloved hero one step closer to finding her missing Jedi friend Ezra Bridger and taking down Grand Admiral Thrawn once and for all.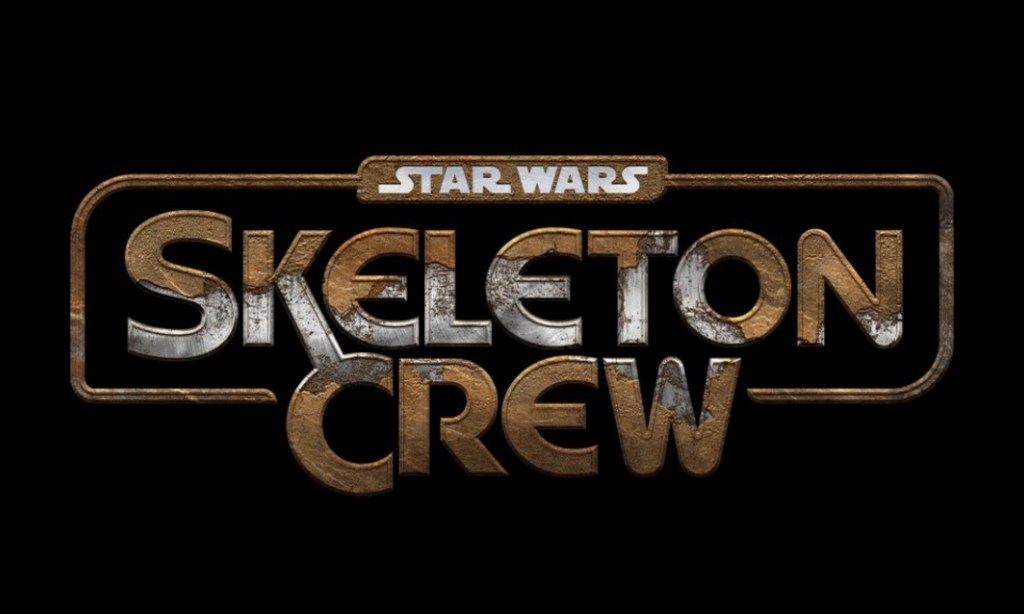 Skeleton Crew
Release Date: 2023
Executive Producers: Jon Watts and Chris Ford
Starring: Jude Law
We know very little about this series except that it stars Jude Law and centers around a group of kids lost in the galaxy far, far away. It is also set in the same era as The Mandalorian, Ahsoka, and The Book of Boba Fett!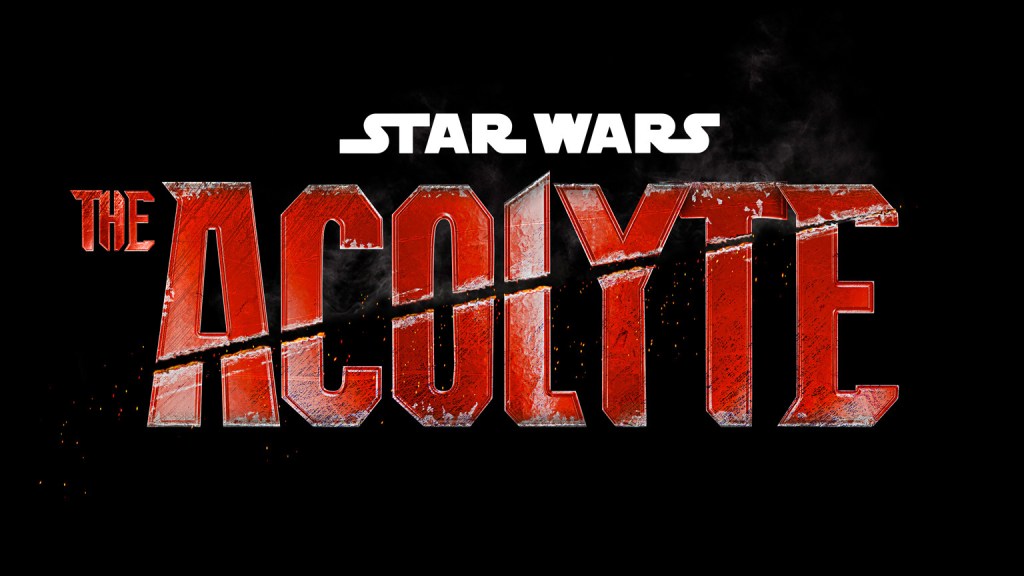 The Acolyte
Release Date: 2024
Showrunner: Leslye Headland
Starring: Amandla Stenberg, Lee Jung-jae, Manny Jacinto, Dafne Keen, Jodie Turner-Smith, Rebecca Henderson, Charlie Barnett, Dean-Charles Chapman, Carrie-Anne Moss
Russian Doll co-creator Leslye Headland is developing a new series called The Acolyte, which is set during the High Republic era, a time period that predates even The Phantom Menace. The series is said to be "female-centric" and seems to be a darker Star Wars story than what we're used to seeing on screen.
Lucasfilm describes the show as "a mystery-thriller that will take the audience into a galaxy of shadowy secrets and emerging dark side powers in the final days of the High Republic era." Sounds intriguing!
We have some theories as to what the show could be about here.
Andor Season 2
Release Date: TBA
Showrunner: Tony Gilroy
Starring: Diego Luna, Genevieve O'Reilly, Adria Arjona, Faye Marsay, Stellan Skarsgard, Denise Gough, Kyle Soller, Andy Serkis, Varada Sethu, Elizabeth Dulau, Anton Lesser
The second and final season of Andor is currently in production. It will once again consist of 12 episodes, with each three-episode arc chronicling a year in Cassian's life in the lead up to the events of Rogue One. Expect Cassian and Mon Mothma to finally meet in this one.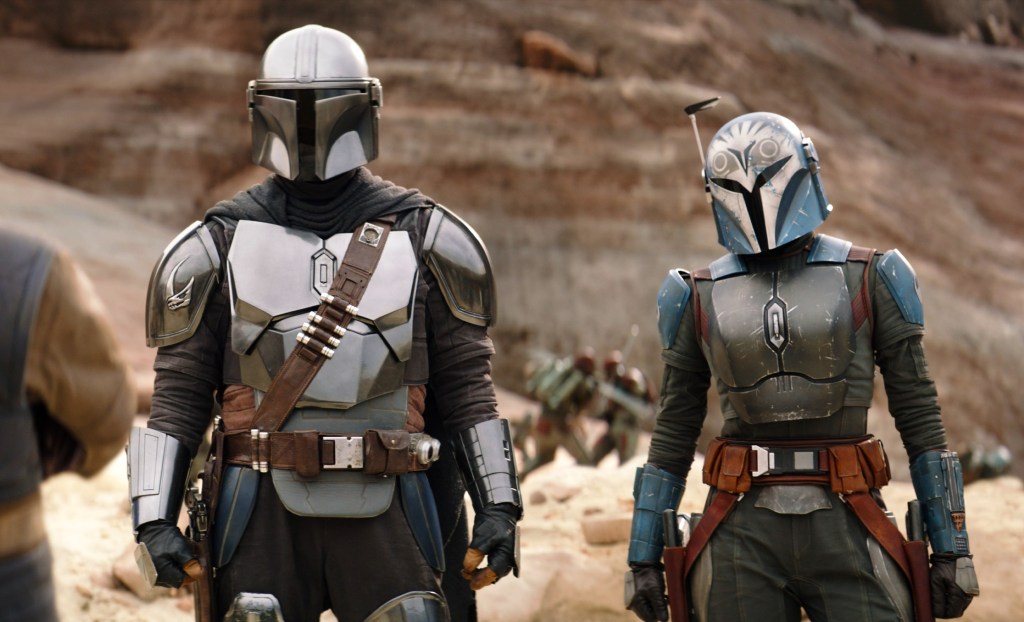 The Mandalorian Season 4
Release Date: TBA
Showrunner: Jon Favreau
Starring: Pedro Pascal, Katee Sackhoff, Carl Weathers, Emily Swallow
Even before the premiere of The Mandalorian season 3, showrunner Jon Favreau confirmed that the scripts for season 4 were already written and rumor has it that shooting could begin as soon as this fall. But now that Moff Gideon has been seemingly defeated, Bo-Katan has retaken Mandalore, and Din and Grogu have a new home on Nevarro, what will season 4 even be about? We have some theories here.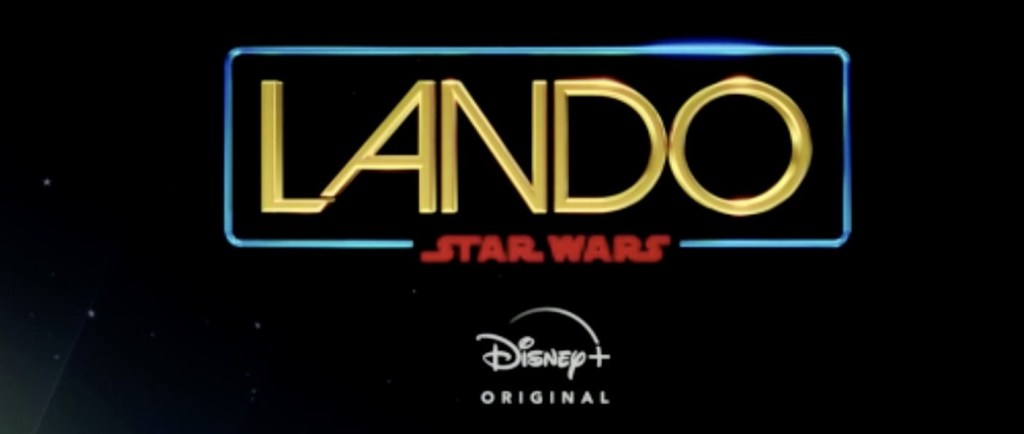 Lando
Release Date: TBA
Writer: Justin Simien
The smoothest scoundrel in the galaxy is finally getting his own event series on Disney+. It's currently unclear whether this series will follow the younger Lando played by Donald Glover or the original one played by Billy Dee Williams. Maybe it'll star both?!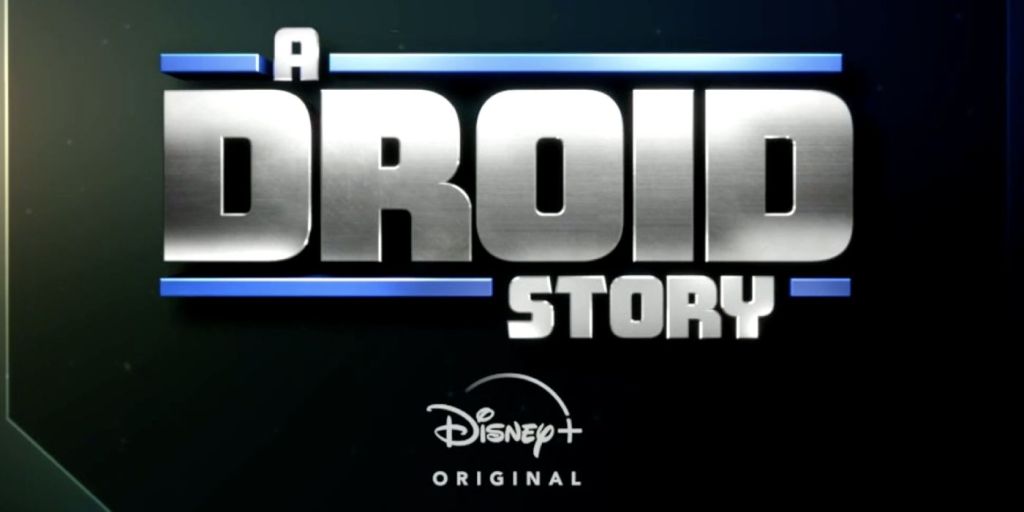 A Droid Story
Release Date: TBA
This animated TV movie will follow C-3PO and R2-D2 as well as introduce a new hero to the Star Wars galaxy. That's all we know at the moment!