Features
Upcoming Star Wars Movies and TV Series Release Schedule: Will a New Film Ever Come Out?
From The Mandalorian and Ahsoka to Damon Lindelof's secret Star Wars movie and Rian Johnson's new trilogy, there are plenty of adventures to look forward to on screen!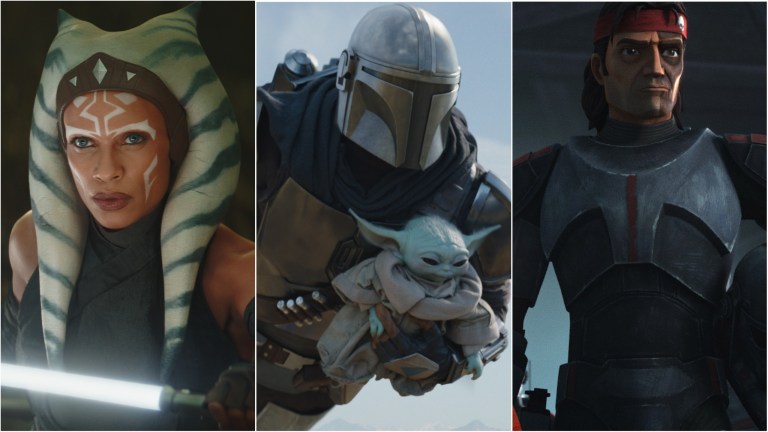 There's never been a better time to be a Star Wars fan in terms of quantity. There's more Star Wars on screen and on the page now than ever before in the franchise's history. From Disney+ series to video games to The High Republic books and Marvel comics, you can experience new adventures in the galaxy far, far away pretty much any way you want it right now. If Lucasfilm were able to get some movies off the ground, we'd be able to say that the franchise is firing on all cylinders.
Whether or not we finally do get some new Star Wars on the big screen in the years to come, the future of the franchise is still very bright, thanks to TV series like The Mandalorian, which has already expanded across multiple spinoffs full of Original Trilogy nostalgia and exciting new characters. Meanwhile, animated takes like Visions and Tales of the Jedi continue to explore new ways to tell stories in this beloved universe. And with new upcoming shows such as Ahsoka, The Acolyte, and Skeleton Crew, there's plenty more look forward to.
Let's take a look ahead at all the new Star Wars movie and TV series coming up on Lucasfilm's busy slate…
Upcoming Star Wars Movies
While the franchise has continued to thrive on the small screen and on the page, it's a very uncertain time for Star Wars movies. In the aftermath of 2019's The Rise of Skywalker, Lucasfilm reserved three new release dates for upcoming films set outside the Skywalker Saga. Unfortunately, the studio has already confirmed it'll miss its Dec. 22, 2023 date after the delay of Rogue Squadron. That leaves Dec. 19, 2025 and Dec. 17, 2027. Whether Lucasfilm will get movies produced in time for those dates remains to be seen. For right now, here's what we know about upcoming Star Wars film projects…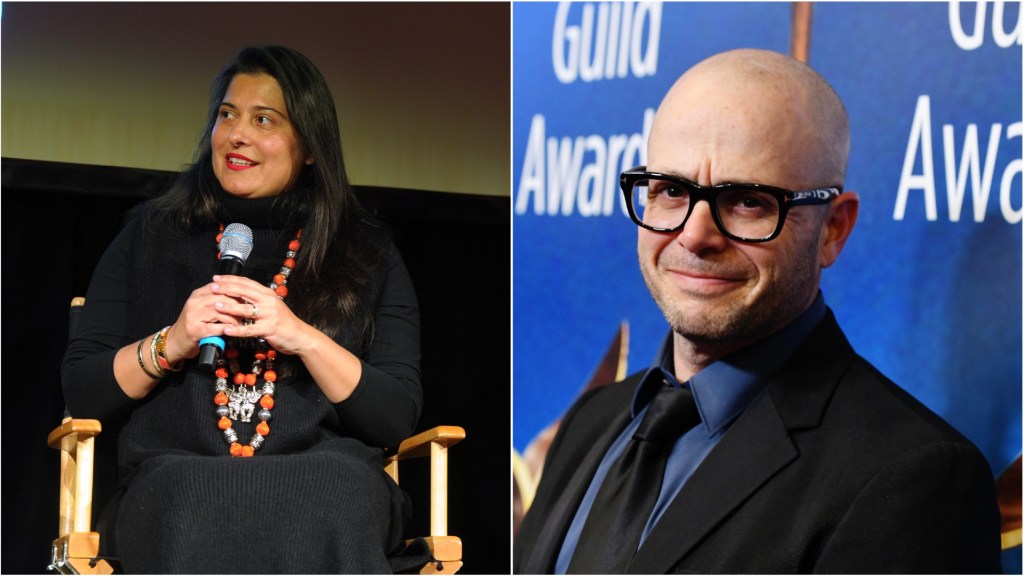 Untitled Damon Lindelof and Sharmeen Obaid-Chinoy Star Wars Movie
Release Date: TBA
Director: Sharmeen Obaid-Chinoy
Writer: Damon Lindelof & Justin Britt-Gibson
Rumors and reports on his impending arrival to the galaxy far, far away have circulated Lost and Watchmen showrunner Damon Lindelof for quite some time, and Deadline finally set the record straight about this "secret Star Wars film." We know virtually nothing about this new project except that Lindelof is co-writing the script with Justin Britt-Gibson (The Strain), and is also working very closely with Ms. Marvel director Sharmeen Obaid-Chinoy as "it was important to Lucasfilm and Lindelof that a director be brought on so that person's own vision for where they see this story headed gets included in the script." THR has also suggested the film could "feature some of the characters from the Star Wars Trilogy made in the 2010s," setting up a potential Sequel era reunion.
Per the outlet, the script is still being written, and there's a sense the film might be a way off from hitting theaters. But with the way things are going with the Star Wars movie slate in general, it's possible this is the first new film to finally arrive in cinemas in this decade.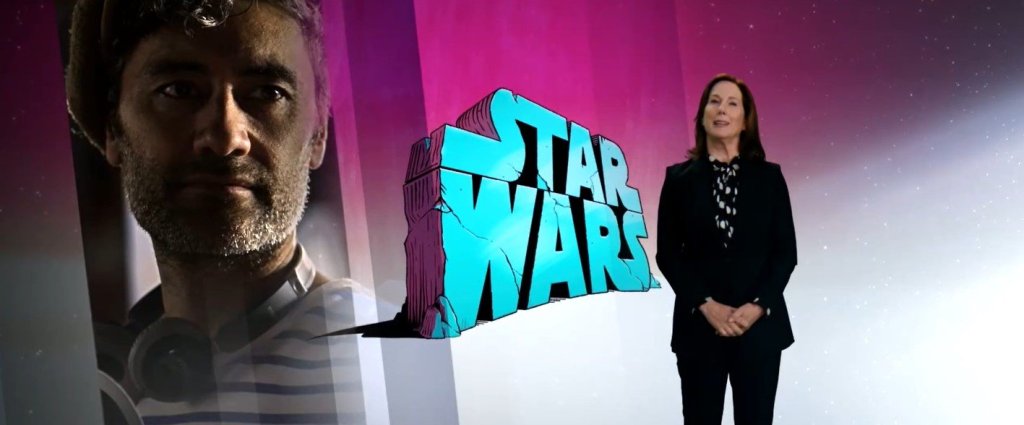 Untitled Taika Waititi Star Wars Movie
Release Date: TBA
Director: Taika Waititi
Writer: Taika Waititi and Krysty Wilson-Cairns
After his stint directing (and voice acting) on The Mandalorian, Taika Waititi will return for a big screen offering!
"Taika's approach to Star Wars will be fresh, unexpected, and…unique," said Lucasfilm president Kathleen Kennedy in a statement in 2020. "His enormous talent and sense of humor will ensure that audiences are in for an unforgettable ride."
There's very little in the way of actual details right now, not even a release date yet, but we'll be keeping a careful eye on this as it develops.
Untitled Rian Johnson Star Wars Trilogy
Release Date: TBA
Don't expect Rian Johnson's long-awaited Star Wars trilogy anytime soon. Despite being announced a month before the release of The Last Jedi in 2017, the trilogy has been officially "back-burnered" by Lucasfilm, according to Kathleen Kennedy in an interview with Vanity Fair. "Rian has been unbelievably busy with Knives Out and the deal that he made at Netflix for multiple movies," Kennedy said. Indeed, the director is currently working on two Knives Out sequels for Netflix, which means that it'll likely be a few years before the filmmaker even has time to revisit the galaxy far, far away.
For what it's worth, Johnson says he's really hoping he can return to the galaxy far, far away at some point.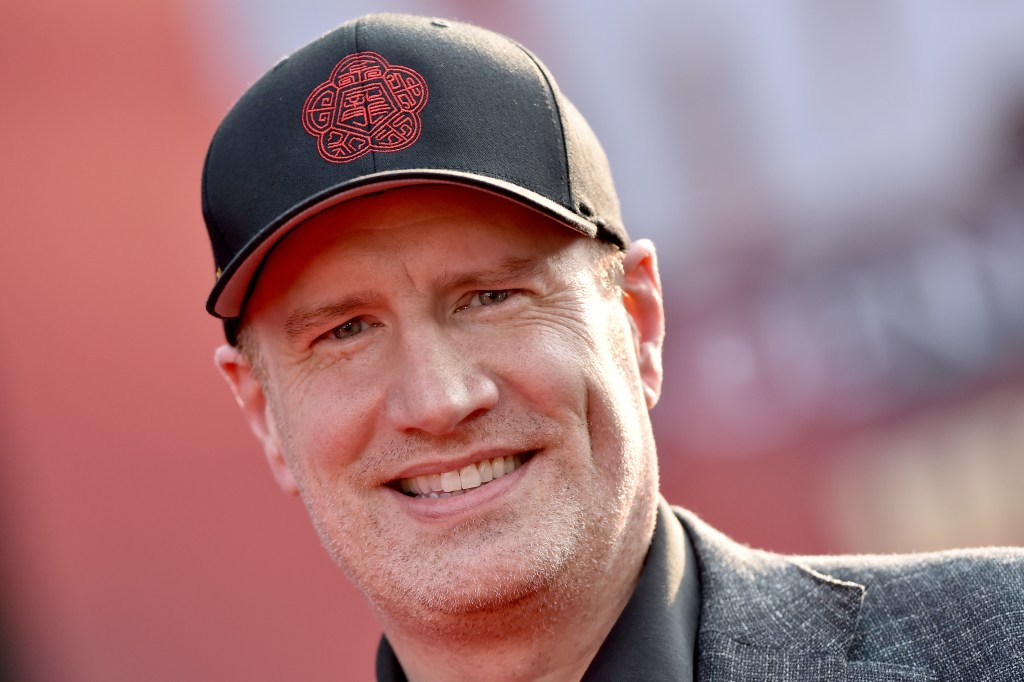 Untitled Kevin Feige Star Wars Movie
Release Date: TBA
Writer: Michael Waldron
Marvel Cinematic Universe steward Kevin Feige has been the last decade building a multi-billion-dollar superhero blockbuster powerhouse for Disney, so it's no surprise the House of Mouse is giving the producer a crack at its other big sci-fi franchise. Feige is developing a new Star Wars movie with Loki creator and head writer Michael Waldron is penning the script.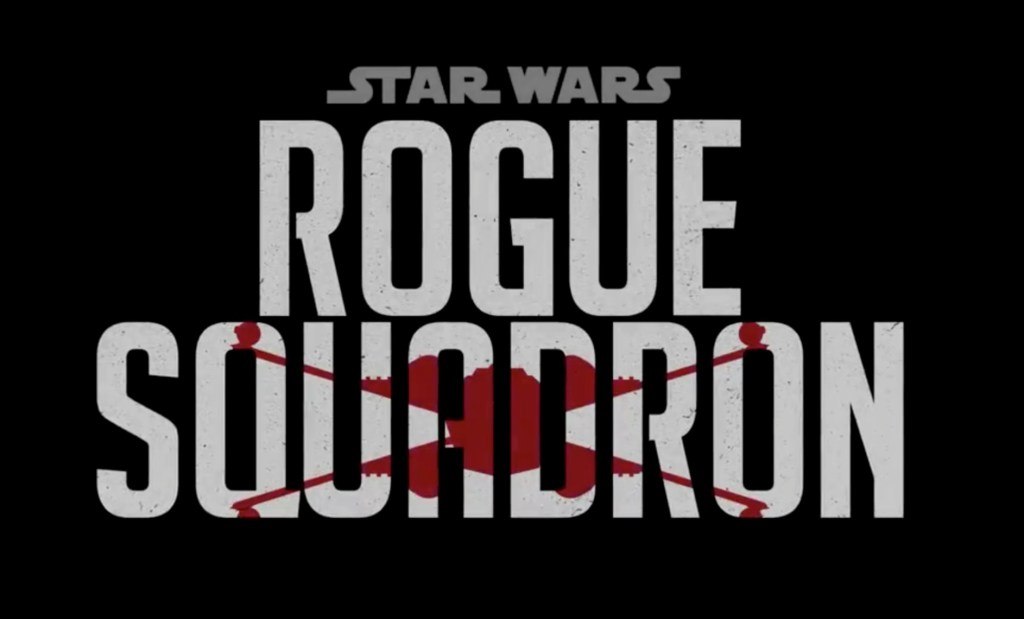 Rogue Squadron
Release Date: TBA
Director: Patty Jenkins?
Disney confirmed during an Investors Day presentation in Dec. 2020 that the first Star Wars movie to follow The Rise of Skywalker would be Rogue Squadron, a movie that "would introduce a new generation of starfighter pilots as they earn their wings and risk their lives in a boundary-pushing, high-speed thrill-ride, and move the saga into the future era of the galaxy."
Wonder Woman's Patty Jenkins was announced as the movie's director, making her the first woman to helm a Star Wars movie. Unfortunately, Lucasfilm quietly pulled the movie from its 2023 release slate earlier this year. It makes sense since the film had yet to even go into production, seemingly stuck in the scripting stage. Official reasons for the delay have not been given, but reports suggest it comes down to Jenkins' busy schedule with the third Wonder Woman movie and "creative differences" with Kathleen Kennedy.
Upcoming Star Wars TV Shows
After the success of The Mandalorian, it should come as no surprise that there are way more Star Wars TV series coming to Disney+ in the next few years. Here's what you have to look forward to next…
The Bad Batch Season 2
Release Date: Jan. 4, 2023
Director: Brad Rau
Writers: Jennifer Corbett & Matt Michnovetz
The Bad Batch is set directly after the events of Order 66. The rise of the Empire has led to the destruction of the Jedi, and as we learned in the first action-packed season, the imminent end of the clone army. Grand Moff Tarkin wants to replace the clones with a new, more obedient human army and Clone Force 99 isn't too happy about it. Now on the run from the new galactic order, Hunter, Tech, Wrecker, Echo, and new member Omega must find their new place in a galaxy that no longer seems to want them.
The first season ended on a massive cliffhanger that could have huge implications for storylines coming up in the live-action universe. We can't wait to see what season 2 has in store.
Read more about The Bad Batch here.
The Mandalorian Season 3
Release Date: March 1, 2023
Executive Producers: Jon Favreau & Dave Filoni
Starring: Pedro Pascal, Carl Weathers, Katee Sackhoff, Giancarlo Esposito
The Mandalorian season 3 finished filming in March 2022, which means it likely won't hit our screens until late 2022 or early 2023. When the show does return, you can expect to see Din and Grogu back together after the events of The Book of Boba Fett and on their way to Mandalore to complete their next quest.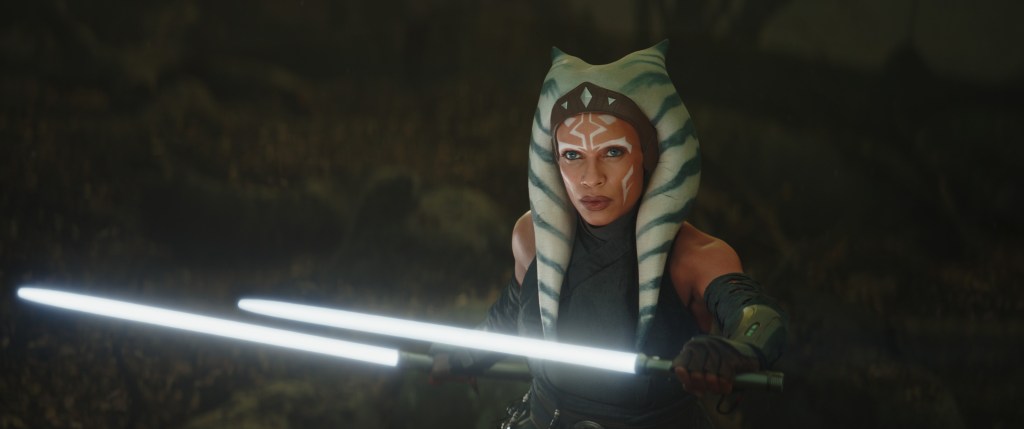 Ahsoka
Release Date: Spring 2023
Executive Producers: Jon Favreau & Dave Filoni
Writer: Dave Filoni
Starring: Rosario Dawson, Natasha Liu Bordizzo, Mary Elizabeth Winstead, Hayden Christensen, Ivanna Sakhno, Ray Stevenson, Eman Esfandi
Described as a limited series that continues the story of Ahsoka Tano after the events of The Mandalorian season 2 episode "The Jedi," Ahsoka will likely bring the beloved hero one step closer to finding her missing Jedi friend Ezra Bridger and taking down Grand Admiral Thrawn once and for all.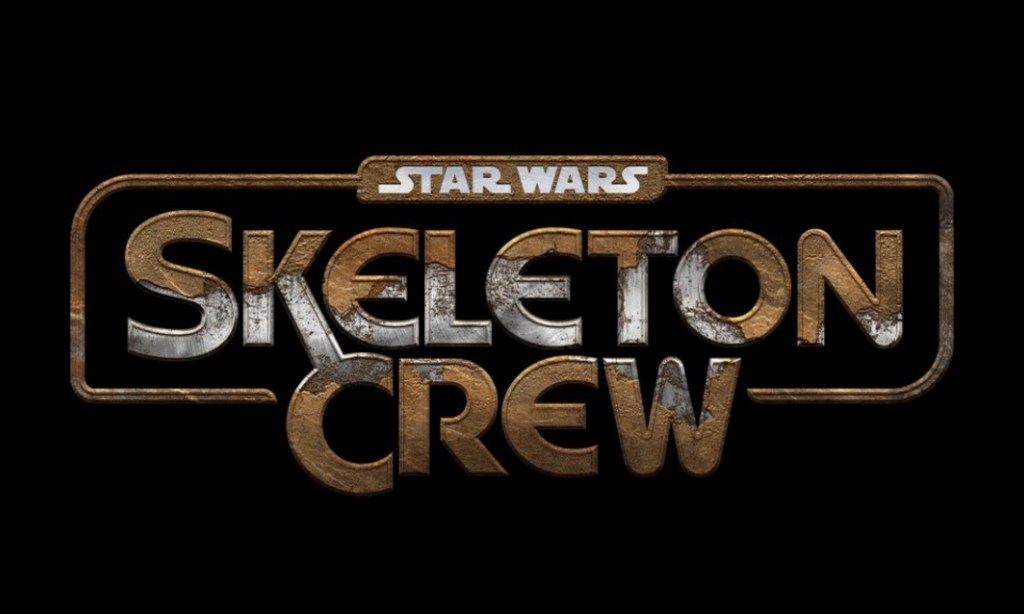 Skeleton Crew
Release Date: 2023
Executive Producers: Jon Watts and Chris Ford
Starring: Jude Law
We know very little about this series except that it stars Jude Law and centers around a group of kids lost in the galaxy far, far away. It is also set in the same era as The Mandalorian, Ahsoka, and The Book of Boba Fett!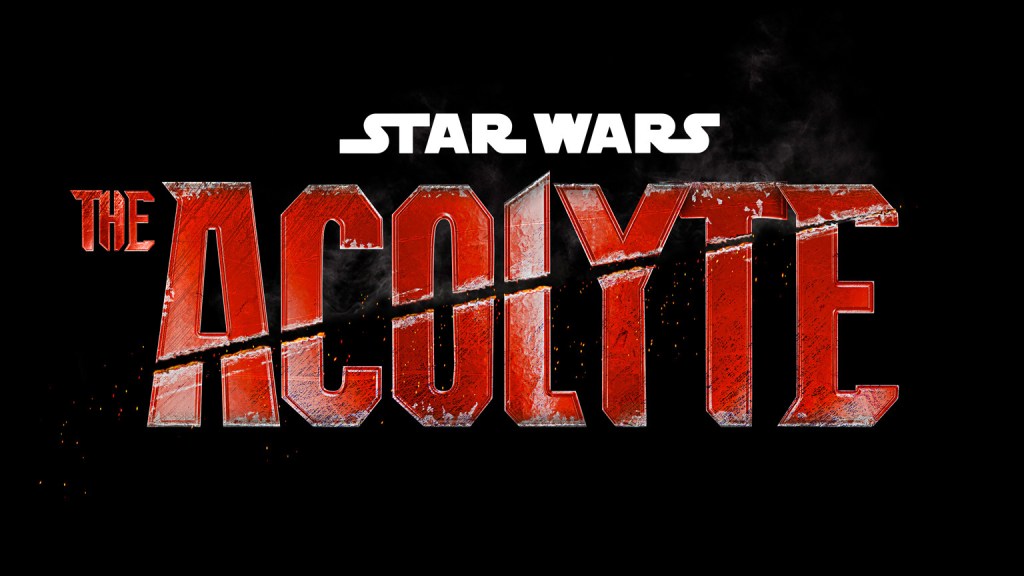 The Acolyte
Release Date: TBA
Showrunner: Leslye Headland
Starring: Amandla Stenberg, Lee Jung-jae, Manny Jacinto, Dafne Keen, Jodie Turner-Smith, Rebecca Henderson, Charlie Barnett, Dean-Charles Chapman, Carrie-Anne Moss
Russian Doll co-creator Leslye Headland is developing a new series called The Acolyte, which is set during the High Republic era, a time period that predates even The Phantom Menace. The series is said to be "female-centric" and seems to be a darker Star Wars story than what we're used to seeing on screen.
Lucasfilm describes the show as "a mystery-thriller that will take the audience into a galaxy of shadowy secrets and emerging dark side powers in the final days of the High Republic era." Sounds intriguing!
We have some theories as to what the show could be about here.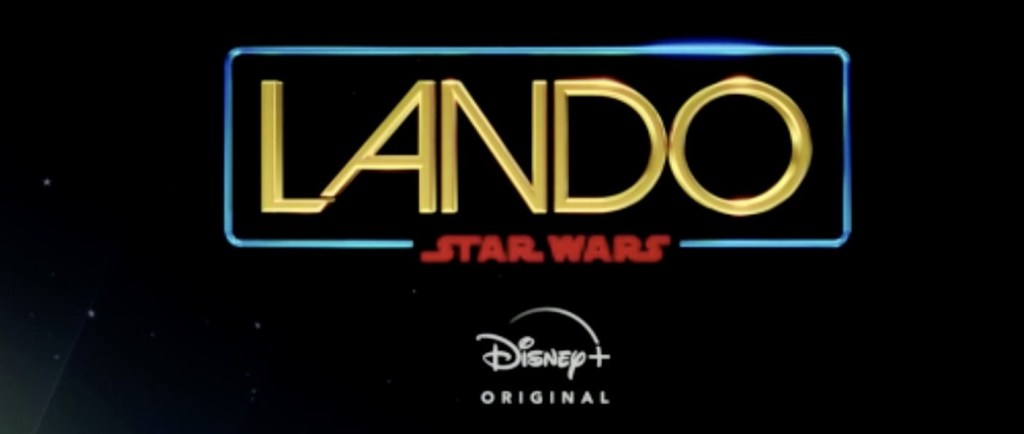 Lando
Release Date: TBA
Writer: Justin Simien
The smoothest scoundrel in the galaxy is finally getting his own event series on Disney+. It's currently unclear whether this series will follow the younger Lando played by Donald Glover or the original one played by Billy Dee Williams. Maybe it'll star both?!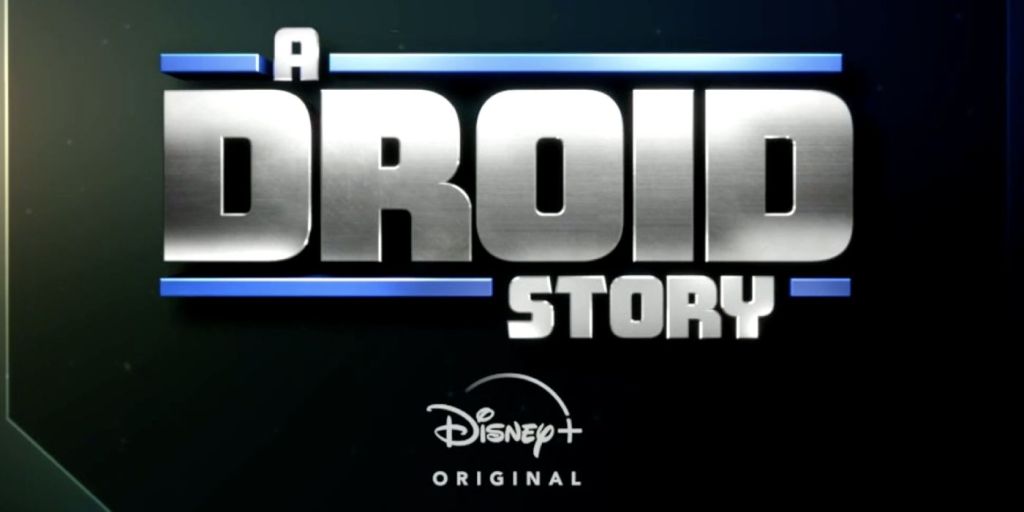 A Droid Story
Release Date: TBA
This animated TV movie will follow C-3PO and R2-D2 as well as introduce a new hero to the Star Wars galaxy. That's all we know at the moment!