News
Thor: Ragnarok Cast Acts Out Movie Live on James Corden
The only thing funnier than the Thor: Ragnarok movie is its cast acting it out live.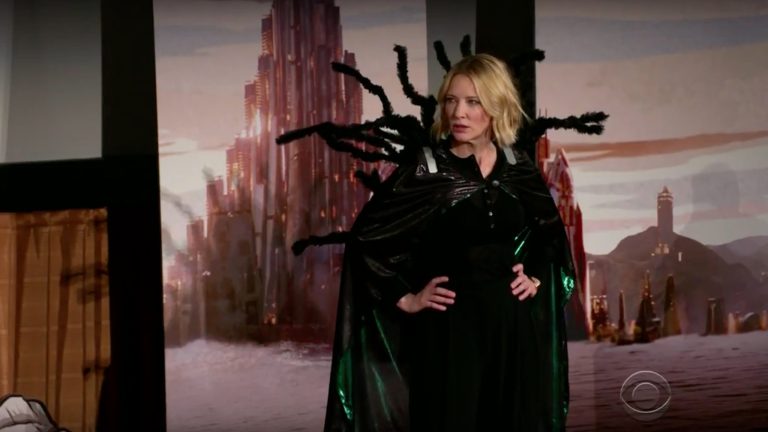 If you've yet to hear, Thor: Ragnarok is hilarious, and a lot of that has to do with the film's impressive cast.
If you need immediate proof of this gang's comedic chops, look no further than their recent appearance on The Late Late Show with James Corden, which saw Chris Hemsworth, Tom Hiddleston, Cate Blanchett, Jeff Goldblum, Tessa Thompson, and Mark Ruffalo performing Thor: Ragnarok live for an unsuspecting theater audience. The results are nothing less than hilarious.
Warning: this comedy sketch roughly outlines the plot of Thor: Ragnorak in the subtlest of ways. In other words, if you're familiar with the basic structure of a Hollywood blockbuster, this won't be a spoiler, but if you want to know nothing going into Thor, avoid this video.
I'm not sure what my favorite part is… Chris Hemsworth running his cardboard hammer over to Cat Blanchett to crush? Jeff Goldblum's casual entrance on a scooter? Blanchett's half-hearted tossing of a wolf stuffed animal meant to Fenris? It's all gold, not only a testament to how funny this cast is, but how game they are for anything.