News
Canceled Star Wars Movie Would Have Broken a Few Franchise Rules
James Mangold almost made a Boba Fett movie that would have been a big departure from what we're used to seeing from Star Wars in theaters.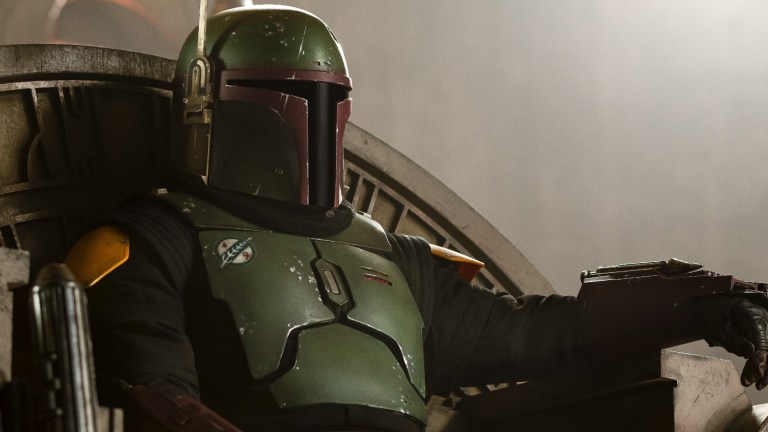 The galaxy far, far away isn't done with director James Mangold just yet, despite the way his first attempt at making a Star Wars movie went. In 2018, the filmmaker was tapped to write and direct a Boba Fett solo movie, but the project was nixed after the tepid response to Solo: A Star Wars Story sent Lucasfilm back to the drawing board to rethink its movie slate. The studio eventually decided that planned movies starring Boba Fett and Obi-Wan Kenobi would instead become streaming series for Disney+. The rest is history.
Mangold's collaboration with Lucasfilm didn't end there, of course. This week, the studio releases Indiana Jones and the Dial of Destiny, which Mangold directed and co-wrote, and he'll next take a crack at another Star Wars movie, this time about the origin of the Jedi. As revealed at Star Wars Celebration, Mangold will direct and write the film that takes place 25,000 years before the Original Trilogy and will explore the untold story of how the Jedi discovered the Force. The director has described his take as a Biblical epic.
But before he gets to work on this new script — Mangold can't technically pen the screenplay until the ongoing writers strike is resolved — the filmmaker is looking back at what could have been had he been able to actually make his Boba Fett movie.
Speaking with the Happy Sad Confused podcast, Mangold revealed that what he was planning for Boba was a lot darker and self-contained than even Lucasfilm might have expected at the time.
"At the point I was doing it, I was probably scaring the shit out of everyone, but I was probably making much more of a borderline rated-R, single-planet, spaghetti western. I was just listening to Ennio Morricone all day, all night, and typing away," he said. "But I'm not sure it ever would've happened. I'm not sure it was in anyone's plans what I was thinking about."
Indeed, what Mangold describes would have broken a few of the franchise's unspoken movie rules. George Lucas has said consistently over the years that Star Wars films are aimed at 12-year-olds, which is why the movies have always stuck to PG and PG-13 ratings, including all of the installments made by Disney. Even Rogue One, which killed off all of its main characters in the final act, targeted a PG-13 rating. So a more adult-leaning R-rated Star Wars script probably wouldn't have made the cut in 2018, although perhaps it would fare better now in a Lucasfilm boardroom after the critical acclaim enjoyed by Andor?
That grittier spy series certainly makes a case for a more mature corner of the galaxy that takes a more nuanced, less black-and-white approach to the franchise's usual good vs. evil storytelling. It's received plenty of accolades since it aired last year, although viewership numbers tracked lower than other Star Wars shows like The Mandalorian and Obi-Wan Kenobi.
Ultimately, Star Wars is a story that is designed to feel universal. The movies can and should cater to audiences of all ages. But it's also true that Lucas intended for his space fantasy saga to primarily serve as a morality tale for kids. An R-rated Star Wars film targeting adults would largely cut that core audience out of the equation in cinemas (except for those kids who have cool parents). Even from a pure business standpoint, an R-rated movie that fans can't go watch as a family would be a big risk for a four-quadrant blockbuster budget franchise like Star Wars. In other words, Mangold is likely correct in his assumption that he would have probably had to tone his R-rated Boba movie down a tad.
And for what it's worth, a "single-planet" Star Wars movie probably wouldn't have gone over very well with the studio, either. After all, when audiences sit down to watch one of these films, they're expecting an action-packed romp across the galaxy, with frantic jumps to lightspeed, space battles, and lots of ships zipping to and from exotic locations. A Star Wars movie set on a single planet (presumably Tatooine) would have been met with disappointment — as it was when The Book of Boba Fett did exactly that.
That's all in the past now, though, with Mangold now exploring very different and even more uncharted territory with his new Star Wars project. But with the strike delaying many productions, forcing studios to push release dates back, time will tell if this one actually makes it to theaters.
As of right now, no date has been set for Mangold's untitled Star Wars movie. In the meantime, you can check out the full schedule of upcoming Star Wars movies and TV series here.