News
Sin City sequel has a new title
Robert Rodriguez's Sin City 2 was A Dame To Kill For. Now it's A Dame To Die For.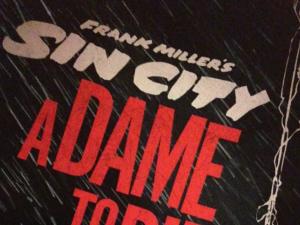 Just a quick update, this. Robert Rodriguez's follow-up to his 2005 comic book adaptation Sin City should, if all have gone to plan, have been out by now. However, the decision was taken to delay the movie to next year, and it's now going to be heading into cinemas on August 22nd 2014.
It's also, as Bloody Disgusting is now reporting, going to have a new title too. It's only a small change, but the movie once known as Sin City: A Dame To Kill For has become Sin City: A Dame To Die For. We've no idea why the change has been made, but the site has posted the promo artwork that's doing the rounds at the American movie Market at the moment, so it seems to be definite.
Here's the poster, and as we find out more about the movie, we'll let you know…