News
Silver & Black: Spider-Man Spinoff Movie Delayed
The Spider-Man spin-off Silver & Black won't be following Venom as quickly as originally planned...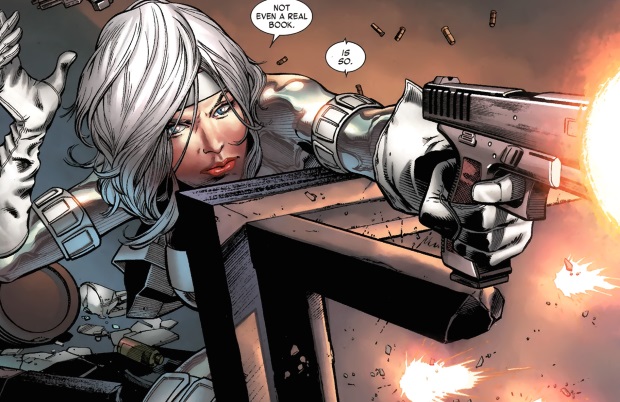 Sony's universe of Spider-Man spin-off movies kicks off with the Tom Hardy-headlined Venom, that's now in post-production and is due in theaters this coming October. The second film in its plan, though, has just hit a slight delay.
Silver & Black follows the characters of Black Cat and Silver Sable, and the movie is set to be directed by Gina Prince-Bythewood. However, the original plan was for filming to begin next month in Atlanta. Given that the cast isn't in place and fresh writers – Lindsey Beer and Geneva Robertson-Dworet – have recently been brought on board, the slight delay isn't a huge shock.
Filming was due to start in Atlanta next week, but That Hashtag Show now reports that the film has hit an indefinite delay. One that sounds like it's going to knock back the planned February 2019 release date.
This was seemingly confirmed by Gina Prince-Bythewood, who responded to That Hashtag Show on Twitter…
That said, this doesn't sound like panic stations, either, more that Sony is just buying itself a bit more time while they perfect the script. It's currently scheduled for a February 8, 2019 release. We have more on the movie here.